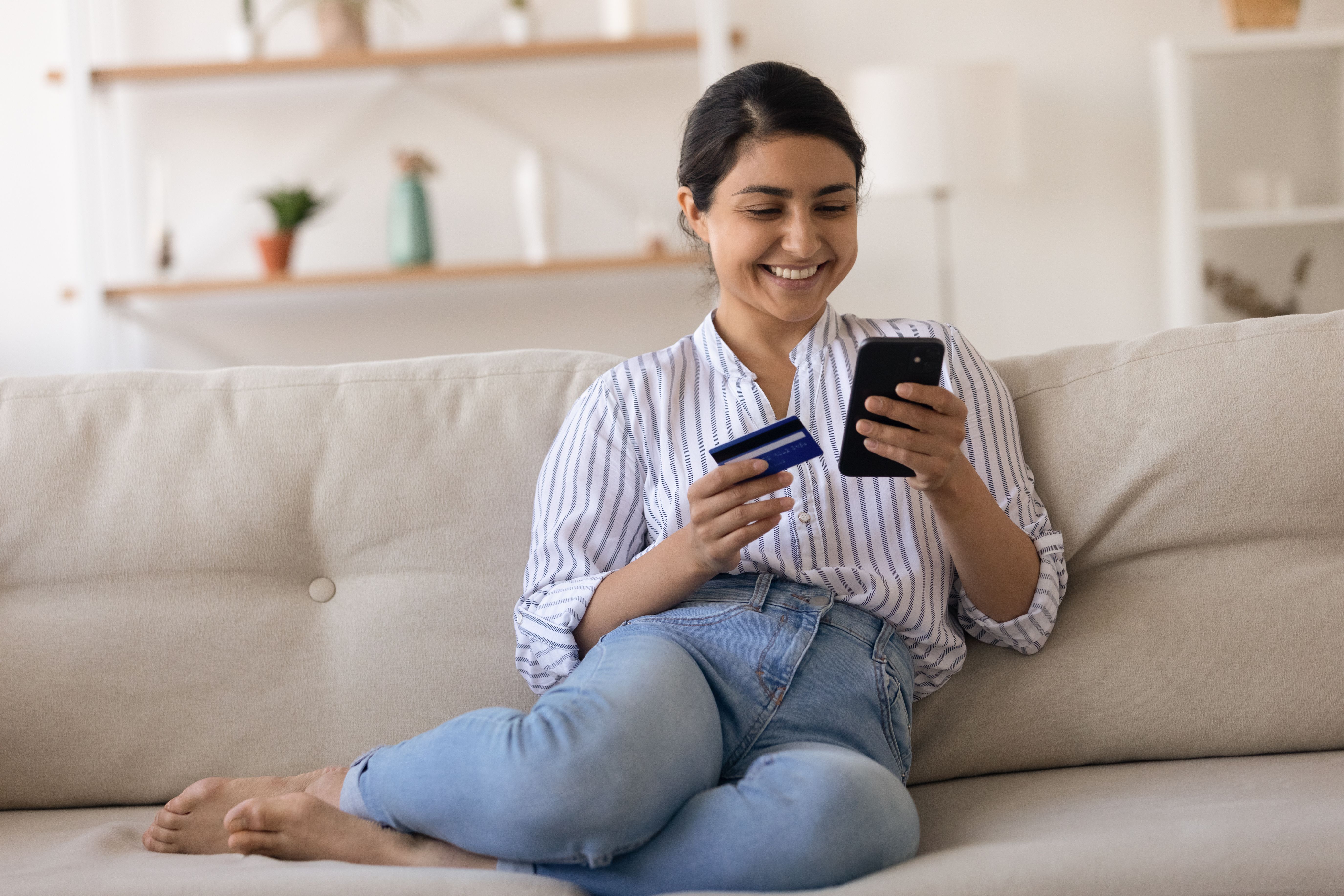 Tangerine savings accounts compared: Are the alternatives better?
We adhere to strict standards of editorial integrity to help you make decisions with confidence. Please be aware that some (or all) products and services linked in this article are from our sponsors.
We adhere to strict standards of editorial integrity to help you make decisions with confidence. Please be aware this post may contain links to products from our partners. We may receive a commission for products or services you sign up for through partner links.
Tangerine Bank, referred to as simply Tangerine by most is a subsidiary of Scotiabank that specializes in consumer-friendly credit cards, savings accounts, and chequing accounts for Canadians. The bank provides some unique ways for customers to benefit from their spending and saving efforts, exemplified by products like the Tangerine Money-Back Credit Card, which allows cardholders to choose which purchase categories they earn the most rewards in.
A creative take on banking grants Tangerine customers some benefits that they won't find even at the largest traditional financial institutions. However, there are also alternative products on the market that Canadians prefer. We've taken a look at Tangerine's savings accounts and compared them to others on the market to present you with the best alternative in case Tangerine cannot provide for all your needs.
Best Tangerine Savings Accounts
Savings accounts from Tangerine are some of the most convenient to bank with, because they don't impose any minimum balances, fees, or service charges whatsoever. At the end of the day, customers want saving money to be simple and easy, and that's exactly what Tangerine accomplishes. Discover the best of this excellent bank's savings accounts below, including the Tangerine TFSA, Retirement Savings Plan, and more.
Tangerine Savings Account
Tangerine Savings Account
Tangerine Tax-Free Savings Account (TFSA)
1.00%. Deposits and interest tax-free
Tangerine RSP Savings Account
1.00%. Deposits to RSP deductible from yearly income
Tangerine Savings Account
One of the best Tangerine savings accounts is also the simplest. With no fees, minimum balances or surcharges, saving money requires no hesitation or extra thought, and is easy with a favourable interest rate.
Without fees or minimums, it's simple to withdraw or move your money between accounts. It's also safe, as Tangerine makes deposits of up to $100,000 eligible for CDIC insurance. For customers who need to save at a competitive rate, but don't want to actively manage their money or worry about hidden charges for doing so, the Tangerine Savings Account is ideal.
1.00% rate
No fees, surcharges, or minimums
Our pick for the best alternative savings account
Tangerine offers an excellent savings account for Canadians looking for a mostly online bank that is backed by a big name (Scotiabank), but if you're on the hunt for the highest savings account rates, consider our pick for an alternative, the Savings Plus Account by EQ Bank. EQ Bank is an online-only bank offering users 2.50%* interest with no monthly fees, free transactions, and no minimum balance. That rate isn't promotional, that's their everyday interest rate. EQ Bank deposits are eligible for CDIC insurance, which protects your deposits up to $100,000‡‡, so you don't need to fear for your money if this online bank is new to you.
* Interest is calculated daily on the total closing balance and paid monthly. Rates are per annum and subject to change without notice.
‡‡Equitable Bank is a member of CDIC, which means your deposits with Equitable Bank and EQ Bank are eligible for deposit insurance from the CDIC.
Tangerine Tax-Free Savings Account (TFSA)
Put some extra power behind your savings by getting a great rate, and earning interest without the burden of taxes. The Tangerine TFSA is for Canadians above the age of majority who want to put money aside and let it accrue interest at 1.00%, and then not pay the standard tax on interest when they withdraw the money later. While contributions to a TFSA aren't deductible and an annual ceiling is set at $5,500, the deposits and the interest they earn are totally exempt.
Add in Tangerine's absence of fees, surcharges and minimums and savings are accelerated further. Even better, customers banking with Tangerine can take advantage of the bank's Automatic Savings Program, which they can use to set up automatic withdrawals from their other bank accounts and maximize their tax-free savings each year. For those who plan their finances strategically, a TFSA is a necessary tool, and Tangerine's option represents one of the very best in the Canadian market.
Competitive 1.00% rate
No fees, surcharges, or minimums
Automatic savings program
Our pick for the best alternative TFSA
The power of the TFSA is its ability to let your money grow completely tax-free. But if your money isn't growing due to low interest rates, what's the point of using a TFSA? Maximizing your tax-free growth is why you should care about interest rate offered by your TFSA, and in this category Tangerine is competitive, but not best in class. That honour goes to EQ Bank. The EQ Bank TFSA Savings Account charges zero fees, has no minimum balance requirements, and earns customers an impressive 3.00%* interest. If you have no immediate need for your money, you could also lock your cash into EQ Bank TFSA GIC, with terms starting at 3 months.
* Interest is calculated daily on the total closing balance and paid monthly. Rates are per annum and subject to change without notice.
Tangerine Retirement Savings Plan (RSP)
Saving for retirement is straightforward and lucrative when you bank with Tangerine. The Tangerine RSP allows those with their eyes on the future to automatically make maximum contributions each year, and earn interest at an excellent rate. Moreover, all deposits to one's RSP are deductible from yearly income, helping to reduce an account holder's tax burden while gaining access to compound interest as well.
Customers of Tangerine, as always, can optimize how money moves through their various accounts inexpensively. Exemption from fees and other charges, mandated minimum balances and other restrictions make building a nest egg easier than ever. Combine it with the Automatic Savings Plan to ensure that you contribute your yearly maximum to a retirement account without any extra effort needed.
Tax-deductible deposits
1.00% interest
Automatic Savings Plan
Our pick for the best alternative RSP
While we always recommend investing your retirement money with a low-fee platform such as a robo advisor, there are some instances where it is sensible to keep part of your retirement savings in cash. That said, you don't need to subject yourself to low interest rates in the name of keeping cash in your RSP. While Tangerine's may offer occasional promotional rates that are highly competitive, they expire following a period of time. Since this is your retirement savings we're discussing, you should have a plan for it beyond a set duration from now. In this case, it's sensible to choose an EQ Bank RSP Savings Account, which gives you the same perks you expect from Tangerine such as no account minimums, no transaction fees and no monthly fees.
Which to choose?
There is no doubt that Tangerine bank offers lucrative perks in terms of their product suite and capabilities. Tangerine has credit cards with cash back earnings and allows you to open checking and savings accounts. For a more all-in-one option, Tangerine might still be the best choice. However, if you're inclined to go the fully digital route and get better rates for your savings, EQ Bank has Tangerine beat by quite a bit.