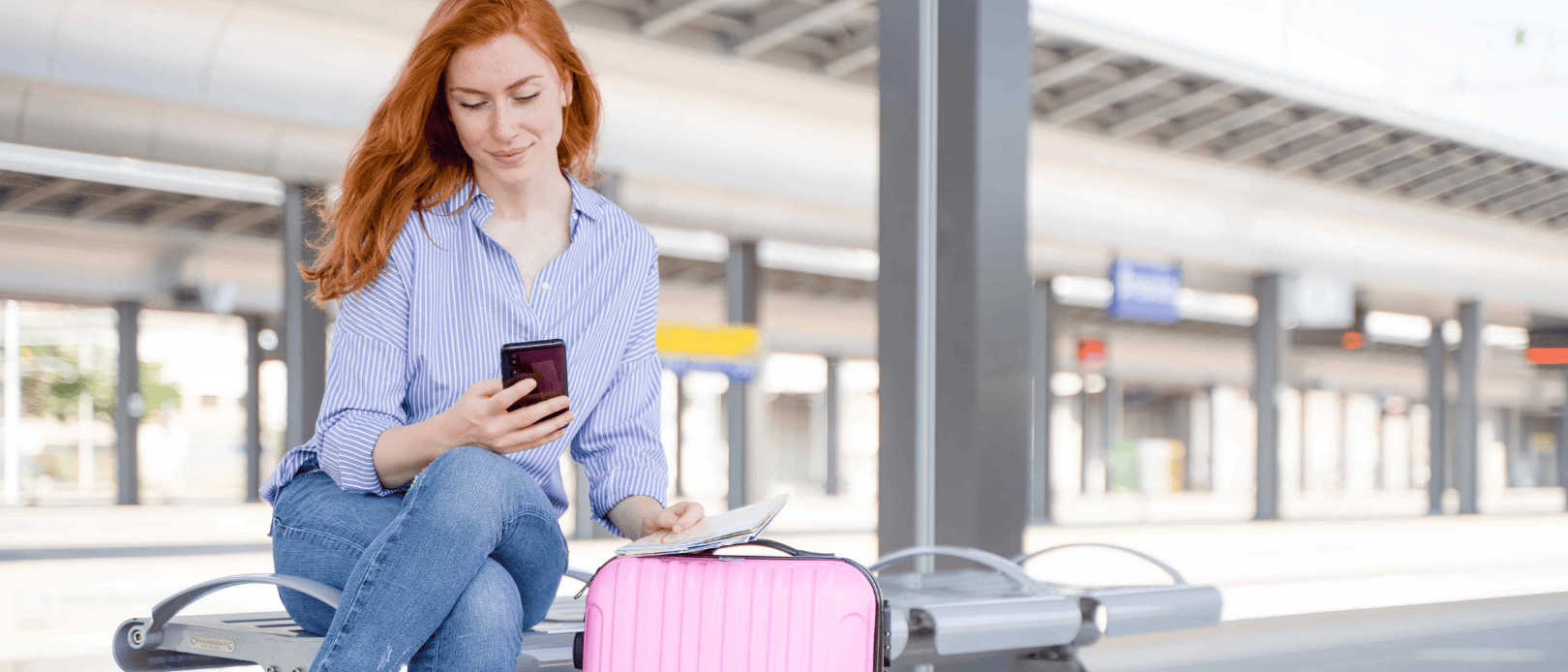 Avoid hidden foreign currency exchange rate fees and save big
We adhere to strict standards of editorial integrity to help you make decisions with confidence. Please be aware that some (or all) products and services linked in this article are from our sponsors.
We adhere to strict standards of editorial integrity to help you make decisions with confidence. Please be aware this post may contain links to products from our partners. We may receive a commission for products or services you sign up for through partner links.
There are two factors that determine how much your Canadian credit card is charged when you make a purchase in a foreign currency:
The daily currency exchange rate set by your card processor, e.g., Mastercard, Visa or American Express. This is the difference between the value of the Canadian dollar and the value of a foreign currency on any given day.
The foreign transaction fee charged by your card issuer, e.g., RBC or TD. You might not always notice these fees on your credit card statement, as many issuers automatically include them in the purchase amounts charged to the card, rather than listing the fees as separate line items.
Does one card processor offer lower exchange rates than the other? How do the exchange rates and foreign transaction fees affect your bottom line in the long run?
Visa, Mastercard and Amex exchange rates compared
To figure out who charges the lowest fees, we looked at the exchange rates posted by Visa and Mastercard. The American Express exchange rate is no longer made public, so for the purposes of this article, we've given estimated rates based on past precedent and reports from Amex cardholders.
The Bank of Canada's exchange rate is listed as a point of reference to indicate how much each processor marks up the exchange rate. Figures are averaged from daily exchange rates between November 22, 2022 to November 29, 2022.
| Providers | `1 US Dollar (USD) | 1 Euro (EUR) | 1 pound sterling (GBP) |
| --- | --- | --- | --- |
| Bank of Canada | 1.3578 CAD | 1.4043 CAD | 1.6262 CAD |
| Visa | 1.3778 CAD | 1.4368 CAD | 1.6620 CAD |
| Mastercard | 1.3911 CAD | 1.4402 CAD | 1.6688 CAD |
| American Express | 1.3581 CAD (estimate) | 1.4044 CAD (estimate) | 1.6258 CAD (estimate) |
Based on the data we pulled for these three currencies, the Mastercard exchange rate is the highest and the American Express exchange rate is the lowest; estimated rates for Visa sit between the two.
But ultimately the differences between the three are quite marginal. All three card processors do charge a slight markup compared to the Bank of Canada's, with Mastercard's markup the highest at between 2.45% to 2.61%, depending on the currency exchanged.
Are you getting the best currency exchange rate possible?
Although the exchange rate fluctuates daily, the markup that Visa, Mastercard and American Express charge compared to the Bank of Canada rate appears to be fairly consistent.
Based on the straight math, you would pay the least exchange fees with American Express, but it's pretty minimal and likely won't make a huge difference unless you're charging $10,000+ USD to your credit card.
That being said, if you were to compare what you're charged by your credit card provider to what banks or foreign exchange offices will charge you for exchanging currency, you're likely getting the best rates by using your credit cards.
Banks and exchange offices set their own individual rates and the markup can be quite high depending on the currency you're getting. Generally speaking, if you're trying to get USD from your bank, the rates will be comparable to what your credit card charges, but if you need a currency that's not commonly held such as the Turkish lira or Brazilian real, there could be a markup of up to 10%!
Other ways to save on foreign currency purchases
1. 'No foreign transaction fee' credit cards
Since the exchange rate differences between Visa, Mastercard and American Express are relatively minor, the best strategy for saving money on purchases in foreign currencies is using a credit card that doesn't charge foreign transaction fees. These cards waive the usual 2.5% exchange fee or give you cash back on your foreign purchases, which can make up for the fees.
We've highlighted a few popular picks below, but be sure to check out our full list of the best credit cards with no foreign transaction fees for more options.
Scotiabank Passport® Visa Infinite* Card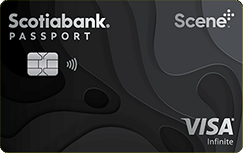 The Scotiabank Passport® Visa Infinite* Card is perfect for those who travel often and like to earn travel rewards, but don't like to pay foreign transaction fees. You'll earn 3X Scene+™ points on every $1 you spend at Sobeys, Safeway, IGA, Foodland & Participating Co-ops, and more eligible grocers.¹ Earn 2 Scene+™ points on every $1 you spend on other eligible grocery stores, dining, entertainment purchases, and daily transit purchases (including buses, subways, taxis and more), and earn 1 Scene+™ point on every $1 you spend on all other eligible purchases.
There is an annual fee of $150, but there's also a signup bonus. Earn up to $1,100* in value in the first 12 months, including up to 35,000 bonus Scene+ points¹. Offer ends January 3, 2024.
In addition, you get complimentary Visa Airport Companion Program membership with plus 6 complimentary lounge visits per year, and a comprehensive travel insurance package.
Apply here or learn more by reading our Scotiabank Passport® Visa Infinite* Card review.
¹ Conditions Apply. Visit here for the Scotiabank Passport® Visa Infinite* Card to learn more.
Home Trust Preferred Visa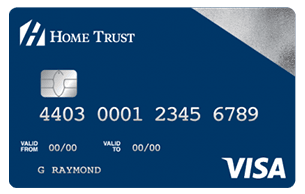 If you're looking for a straightforward credit card that has no foreign transaction fees and no annual fee, then the Home Trust Preferred Visa will likely appeal to you. The card also earns 1% in cash back1 on all purchases in CAD, though unfortunately it doesn't earn cash back for purchases in foreign currencies. Not available for residents of Quebec.
Apply here or learn more by reading our Home Trust Preferred Visa review.
¹Cash advances, balance transfers, interest, fees and foreign transactions (including online purchases in foreign currencies) are not eligible for CashBack Rewards.
Rogers™ World Elite® Mastercard®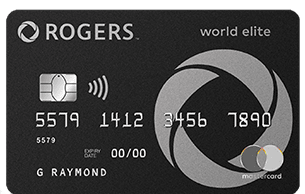 Although the Rogers™ World Elite® Mastercard® technically charges the 2.5% foreign transaction fee, it simultaneously generates 3% in cash back on any purchase made in U.S. dollars. This means USD purchases end up getting 0.5% cash back after the foreign transaction fee is factored out. All other eligible purchases made with this card will earn 1.5% in unlimited cash back rewards. The card also comes with a respectable amount of travel insurance, but it only covers you for 10 days.
Apply here or learn more by reading our Rogers™ World Elite® Mastercard® review.
2. Prepaid cards
With prepaid cards, you can load your credit card in advance with funds rather than buying on credit and repaying the charges later. Some prepaid cards don't charge foreign transaction fees and might offer higher cash back rates on foreign purchases than regular credit cards.
Other prepaid cards allow you to preload foreign currency onto your card, which voids the need for foreign exchange altogether. This is advantageous since you'll know exactly what rate you're paying, and you can take advantage of any dips in the exchange rate.
Read: Best prepaid cards in Canada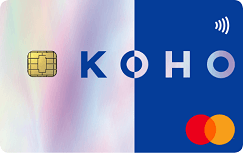 Eligibility criteria:
Minimum credit score: N/A
Minimum income: N/A
Other requirements: Identity confirmation via Canadian ID; bank statement, utility bill, etc.
The KOHO Extra is a prepaid Mastercard® that allows you to load Canadian dollars and shop internationally without any foreign transaction fees. It comes with an annual fee of $84 (or $9/month), but all spending on groceries, eating & drinking and transportation earns 2% cash back, including international purchases. This is an advantage over a number of credit cards, as credit cards that don't charge foreign transaction fees might not offer their highest cashback rates on foreign purchases, or any cash back on foreign purchases at all. Earn up to 6% extra cash back at partnered merchants.
Note that though KOHO is widely accepted, there are some commonly travelled countries where KOHO may not work, including India, Russia and Turkey.
Apply here or learn more by reading our complete KOHO Extra review.
CIBC AC Conversion Visa Prepaid Card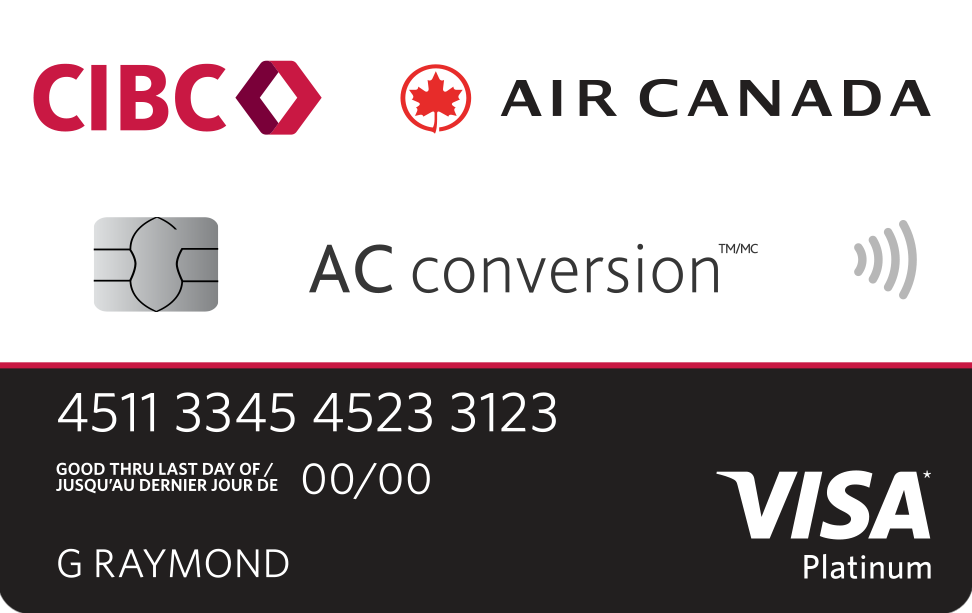 If you like the idea of using a prepaid card while travelling, the CIBC AC Conversion Visa is one of the top choices available in Canada, as it can be loaded with up to 10 different currencies. This allows you to make purchases in the local currency in 45 different countries. You can still use the card in other countries, but you'll pay an additional exchange fee. Loading your card with new funds is done online via your smartphone or tablet, so you should have no issues managing your account while travelling.
Learn more by reading our CIBC AC Conversion Visa Prepaid Card review.
3. USD Cards
USD credit cards can be useful for those who make frequent trips to the U.S. or make many purchases in U.S. dollars. Since the card has USD as the base currency, you don't get charged any additional fees when you charge a purchase in USD. However, when it comes time to pay your bills, you'll need to have USD available, otherwise, you pay a conversion fee when paying your bill with Canadian dollars.
BMO U.S. Dollar Mastercard®*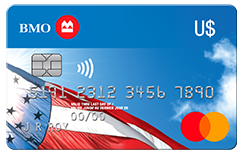 It doesn't matter if you're shopping in the U.S. or making purchases online in USD, the BMO U.S. Dollar Mastercard®* will show exactly what you spend in USD on your monthly statement. You won't earn any points or rewards with the card, but you do get an extended warranty* and purchase protection*. The card does come with an annual fee of $35, but it's rebated on following years as long as you charge at least $1,000 USD to the card each year*.
Apply here for the BMO U.S. Dollar Mastercard®*.
*Terms and conditions apply
Which credit card has the best exchange rate?
Exchange rates are assigned by credit card processors—i.e., Visa, Mastercard or American Express—and not credit card issuers, so one specific credit card can't be identified as having the best exchange rate. Our studies reveal that Mastercard typically has slightly better rates for major reserve currencies than Visa or Amex—but the difference is so minor that it probably shouldn't factor into your credit card selection.
We instead recommend choosing a credit card based on its features, like its cash back or rewards rates, fees or insurance package (be sure to check out our list of the Best Credit Cards for Travel Insurance). And if you're a frequent global traveller, waiving foreign transaction fees might be the most important, money-saving feature you should consider above all others.
What if I need to exchange cash currency?
There are several reasons why you may not wish to just rely on your credit card when travelling across the border or overseas. Many of us like to carry cash on us when making a trip abroad, thereby avoiding extra credit card fees. You also may be looking to exchange wire transfers, cheques, drafts or traveller's cheques to or from your Canadian currency. So, how can you make sure you're getting the best currency exchange rate when doing so?
Some banks, like RBC and TD, offer online foreign exchange currency converters for their customers, so you can find out your bank's exchange rate instantly for the most commonly converted currencies. But before going straight to your bank, it's a good idea to compare your bank's rates against an objective source, like the Bank of Canada's online currency converter. Also check the rates offered by professional currency exchange offices, taking into account any added fees charged by your bank or the currency exchange service.
Read: How to exchange currency (without getting ripped off)
Note that your bank may only post their non-cash rate (for example, what you'd get if you cashed a cheque) on their online converter, which is more favourable than their cash rate. Why? Cash rates include shipping and handling charges, while non-cash rates do not. Make sure the rate you're given is the correct cash rate before you commit to purchasing cash currency.
Doing your due diligence when purchasing or exchanging foreign cash, either with your bank or with a currency exchange service, will allow you to avoid inflated exchange rates (including the dreaded airport and/or international ATM exchange fees!).
FAQs
How do currency exchange rates work?

+

Currency exchange rates reflect the amount it costs to purchase one currency with another. Currency values change constantly, reflecting the currency's supply, its global demand, the economic outlook of its issuing country, and the interest rate set by that country's central bank. Unless you personally possess vast sums of various currencies, you'll likely rely on a bank or other financial institution to exchange currency for you when you wish to make an overseas purchase; the financial institution may charge a small fee to offset the cost of its currency conversion service.

What is the difference between a currency conversion fee and a foreign transaction fee?

+

Currency conversion fees are charged by a credit card's processor, i.e. Visa, Mastercard, or American Express. These fees are typically around 0.25%–0.9% depending on the currency being converted. Foreign transaction fees are charged by a credit card issuer, which is often a bank like RBC or BMO. Foreign transaction fees are usually 2.5%, but some credit cards may either waive the fees or offset them with extra cash back for foreign currency purchases.

Does Visa charge a foreign transaction fee?

+

Some Visa cards do charge foreign transaction fees, others don't. As a card processor, and not a card issuer, Visa does not determine which Visa credit cards charge foreign transaction fees. Card issuers (e.g. RBC, Scotiabank, etc.) determine which of their cards will charge foreign transaction fees and how much the fees will be.
Related Articles:
BMO is not responsible for maintaining the content on this site. Please click on the Apply now link for the most up to date information.