Browse your weekly flyers
Most grocery stores have weekly sales, so you should browse your flyers frequently. Instead of focusing just on the grocery store closest to you, look at the weekly deals from all the nearby stores. The amount you save could be worth the trip. Additionally, some stores such as Real Canadian Superstore, No Frills, and FreshCo price match, so you don't need to make multiple trips.
Don't worry if you don't get all the physical flyers in your mailbox, since flyer apps such as Rebee are available. You can quickly browse what's on sale, create shopping lists, and in some cases, make your purchases directly through the app. This makes managing your grocery shopping much easier.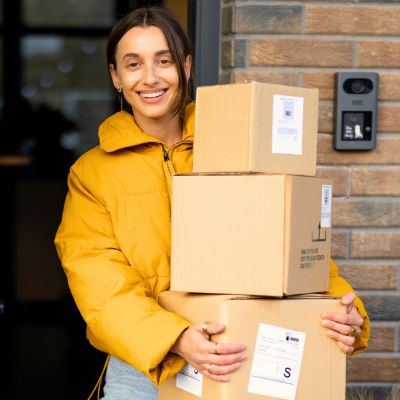 Shopping online? Let Capital One Shopping find and apply the best coupons for you. No hassle, just savings. Install now, save always.
Learn More
Switch grocery stores
Where you grocery shop can have a significant impact on your overall bills. As you can imagine, big-name grocery stores or ones that focus on natural foods are more expensive than discount grocery chains. You could easily save 20% by switching to Food Basics from Metro or No Frills from Loblaws. Interestingly enough, these discount chains are owned by the bigger brands and often carry the exact same products.
Plan your meals
Since you're already browsing flyers, you might as well plan all your meals around things that are on sale. This is an effective way of lowering the costs of each meal. Plus, you'll only be buying what you need, so there's less waste.
The tricky part about meal planning is sticking to it. You need to resist the urge to buy snacks and say yes to last minute invites. The last thing you want to do is spend money on eating out and then toss out the food you didn't consume at home. You're literally throwing money in the trash.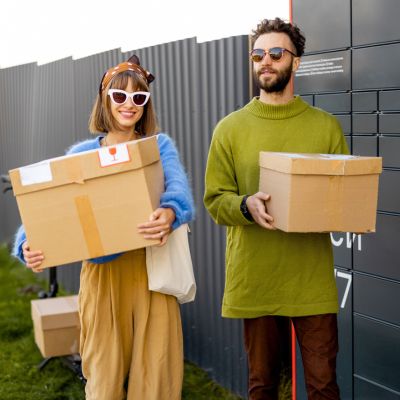 Automatically finds you the best coupons to use
Compares over 1000 merchants to give you the best price
Notifies you when your favorite items go on sale
Learn More
Join your store loyalty program
Many grocery stores have store loyalty programs, but some are better than others. For example, if you have the PC Optimum app, you'll get targeted offers on the items you regularly purchase every week. This is in addition to any in-store promotions available.
Those points quickly add up and can be redeemed for free groceries or merchandise. However, if you really want to maximize your points, you could save them for a bonus redemption event at Shoppers Drug Mart. Depending on how many points you're redeeming, you could get an extra $15, $40, or even $100 off.
Alternatively, you could use a cash back credit card. By doing this, you don't need to worry about specific loyalty programs. You'll earn some money back on every purchase, regardless of where you shop.
Purchase discounted food
It's common for grocery stores to discount food that's getting close to their best before date by up to 50%. Stores will not sell food after its best-before date, though many oppose this policy, arguing it creates food waste. If you plan on eating these products immediately or freezing them, then it's perfectly fine to buy them.
There are now apps such as Flashfood and Too Good To Go that have partnered directly with grocery stores, bakeries, and restaurants to help reduce food waste. These apps allow stores in your area to sell end-of-the-day food or meat nearing their expiration date at a discounted price. You just need to go pick it up yourself.
Swap out your proteins
Rising grocery costs are most evident at the meat counter, so you may want to consider some of your options. One solution is to cut down your meat intake, but that will only save you so much. If you really want to reduce your costs, you could consider something more drastic such as swapping meat for cheaper proteins.
Beans, lentils, sardines, oats, peanut butter, eggs, and Greek yogurt are relatively inexpensive and come packed with protein. You can even stretch your budget by buying dried beans instead of the canned version. You may need to try out a few recipes before finding something you like, but the low cost will likely make things taste better.
Consider a food delivery service
Many single people struggle with food waste because it's challenging to buy single portions of groceries. There's just no way they can consume everything before it goes bad. As weird as it sounds, a food delivery service such as Chefs Plate could reduce your overall costs. Each meal is individually portioned, so you're only buying what you'll be able to consume.
Yes, it would be cheaper to buy the individual ingredients in a grocery store. But if you're throwing away large parts of what you bought, you may not be saving any money compared to a meal delivery service.
Another advantage of food delivery services is the time saved. Since you won't have to go to the grocery store, you can spend that time doing what you enjoy.
Think about where else you can cut your expenses
Feeding your family is expensive, and there's only so much you can cut or change to reduce your monthly grocery bills. You may want to look at other parts of your budget to see what you can cut, such as your subscription services or insurance. The money saved can be diverted to your grocery bills. This may not be the best long-term solution, but every little bit helps.
Sponsored
Automatically apply coupon codes for free - it's kinda genius
Capital One Shopping's browser add-on automatically applies coupon codes as you shop online. It also alerts you whenever there's a better deal available from another retailer. It's absolutely free – plus it takes only two clicks to install.
Add the Capital One Shopping browser extension today and start earning discounts of up to 50% on the things you already buy. Your bank account will thank you