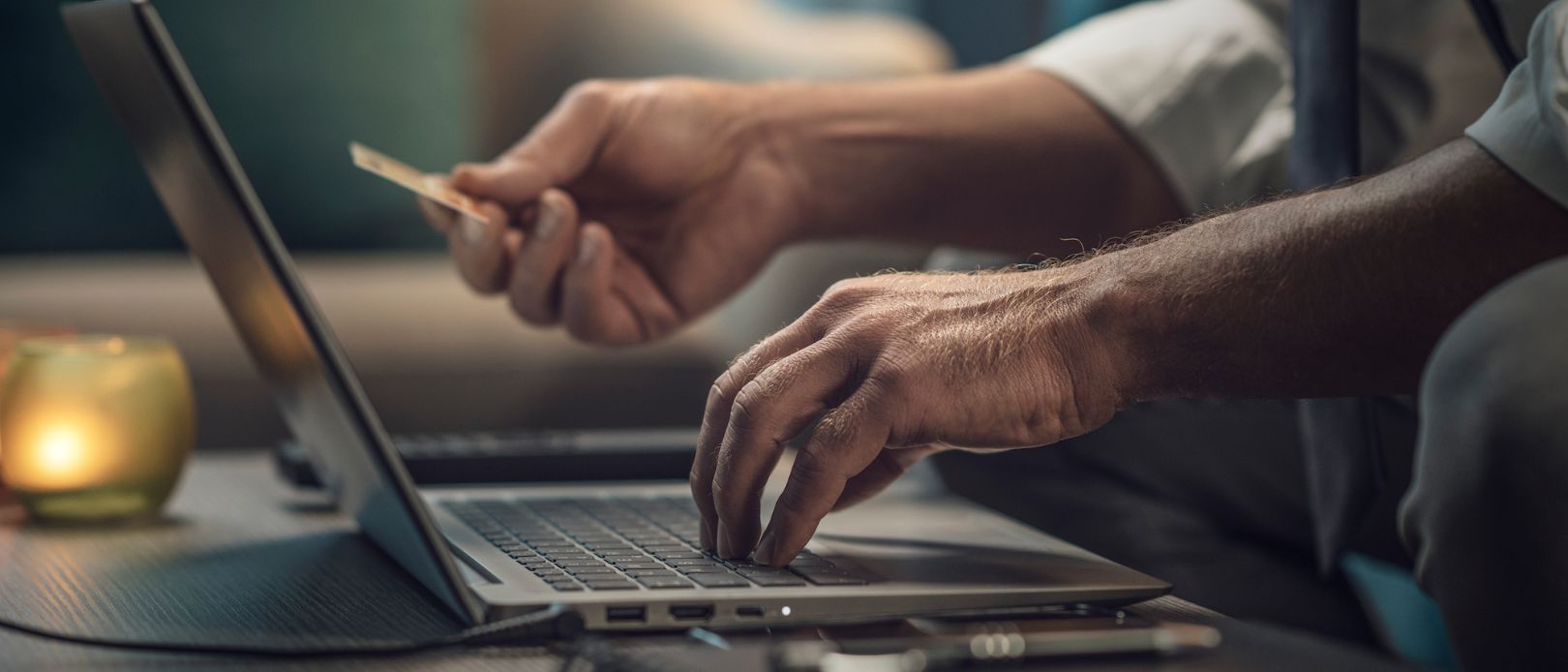 How TD Rewards work and how to maximize your points
Stock-Asso / Shutterstock
We adhere to strict standards of editorial integrity to help you make decisions with confidence. Please be aware that some (or all) products and services linked in this article are from our sponsors.
We adhere to strict standards of editorial integrity to help you make decisions with confidence. Please be aware this post may contain links to products from our partners. We may receive a commission for products or services you sign up for through partner links.
Editor's note
Advertisers are not responsible for the contents of this site including any editorials or reviews that may appear on this site. For complete and current information on any advertiser product, please visit their Web site.
How do TD Rewards stack up against other travel rewards cards? While the travel benefits it offers might not seem as compelling as others, its flexibility and partnership with Expedia make this program a great option.
If you're thinking about getting a bank-affiliated travel rewards credit card, TD Rewards is one program worth taking a closer look at. The travel rewards are structured around Expedia, one of the largest online travel companies in the world. Not only will you be able to redeem your points for just about any type of travel you can think of, but you can also use points for gift cards, merchandise, and more.
Since TD Rewards is partnered with Expedia, many people say it's the easiest program to use. Just about everyone has used Expedia before, so navigating the website is incredibly simple and intuitive. Best of all, TD has a few different credit cards that earn you TD Rewards, so you can start earning points regardless of your income level. Keep reading for more details about how TD Rewards work and how you can maximize your points.
Understanding TD Rewards points value
One of the most important things to know about TD Rewards is the value of one point. Some people will quickly take a look at the redemption chart and think TD Rewards isn't very good since each point is worth less than 1 cent each. While that's true, you earn points at a much higher rate compared to some of the other bank travel rewards programs out there, so the value you're getting with TD is similar.
That said, what you use your points for will determine how valuable your points are. Since TD Rewards has so many different redemption options, you'll want to know what your points are worth when claiming your rewards.
As you can see, the best value is $0.005 per point when you make a travel purchase through Expedia® for TD. Expedia has partnerships with just about every travel operator in the world, so it won't be hard to find something that meets your needs. That said, if you're looking to book some travel that doesn't appear on Expedia, TD Rewards still allows you to use your points to offset your costs at $0.004 per point.
Even though travel rewards give you the best value for your points, TD Rewards does have a few additional redemption options. You can use your points on continuing education, gift cards, merchandise, and as a statement credit.
If you do plan on redeeming your points on Expedia® for TD, there's no real reason to save them up as the value per point will be the same no matter what. In other words, you might as well spend any available points whenever you book travel.
It's worth mentioning that your TD Rewards points will never expire as long as your credit card is in good standing.
How to earn TD Rewards
The only way you can earn TD Rewards points is with a TD credit card. Currently, TD has three personal credit cards that allow you to earn TD travel rewards.
TD Platinum Travel Visa* Card
The TD Rewards Visa* Card is an entry-level card that is attractive since it has no annual fee. That said, the TD First Class Travel® Visa Infinite* Card is easily the most popular of all the TD Rewards credit cards offered since it comes packed with travel benefits.
TD does occasionally run promotions where you can earn additional TD Rewards points with your credit card, but they don't have any merchant partners.
How to redeem TD Reward points
How you redeem your TD Rewards points will depend on what you're trying to claim. Just about every redemption goes through tdrewards.com. Once you're logged in, you'll see your current balance along with all the different things you can claim. As you check each tab, you'll have a more detailed breakdown of what you can get with your points.
Expedia® for TD
The most popular option is travel with Expedia. When you're ready to book, head over to Expedia® for TD via tdrewards.com. Even though Expedia® for TD is separate from the regular Expedia, they're exactly the same. You would make your regular travel reservations and when you're ready to pay, you'll be prompted to use your TD Rewards points. When redeeming your points, you need at least 200 TD Rewards points to get $1 off. No extra steps are required as the points are withdrawn right at checkout.
Read more: Maximize your travel value with Expedia® for TD
Any travel
TD Rewards is one of the few bank travel programs that allow you to redeem your points for any travel purchase that you charge to your TD credit card. This can be highly beneficial since Expedia doesn't typically have vacation properties like what you'd find on Airbnb. Additionally, when you book directly with some brands, your status would be recognized. That's not always the case when booking with Expedia. It takes 200 TD Rewards points for $1 in any travel purchase.
Continuing education
One very underrated option for your TD Rewards points is the ability to use them for continuing education. TD Rewards is partnered with higheredpoints.com. This organization allows you to convert your TD Rewards points to education credits at participating institutions.
Gift cards
Like most other loyalty programs, TD Rewards allow you to use your points on gift cards. How many points it takes for redemption depends on how much you want to claim and for which merchant. Generally speaking, it'll cost you about 400 points for $1 in gift cards. It's worth noting that TD Rewards does run a few promotions on occasion where it takes fewer points to redeem a gift card. If you're interested in getting gift cards and you're in no rush, it can be worth waiting for these deals.
Other options
Finally, there are two other options to use your points. You can use them to redeem merchandise via the tdrewards.com website. They have hundreds of products to choose from, but the value for your points is not the best. Additionally, you can use your points as a statement credit that would offset your monthly bills.
How to maximize your TD Rewards points
Since TD Rewards is a very simple program, there's only so much you can do with your points. That said, there are a few tips that you can use to ensure that you're maximizing the value of your points.
Always pay with your TD credit card. Since you can only earn points with a TD credit card, you should be charging every purchase possible. You'll want to pay extra attention to the categories that give you an increased earn rate since that's an easy way to earn points fast.
Try to stick to Expedia® for TD. When you book travel through Expedia® for TD, you're getting the most value for your points. Any other redemption is not worth as much, so try to avoid them.
Look for a generous signup bonus. TD typically has a great welcome offer a few times a year. If you're in the market for a new card, wait until there's a bonus that's worthwhile.
How TD Rewards compares
Of all the bank travel rewards programs available, many argue that TD Rewards is the easiest to use since you book your travel through Expedia® for TD.
Compared to BMO Rewards, which has its own travel portal, TD Rewards is arguably better due to the Expedia partnership. That said, some people may prefer HSBC Rewards and Scotia Rewards which allow you to book any type of travel without any devaluation to your points.
TD Rewards does lack a fixed redemption chart and transfer partners that American Express Membership Rewards has. While that may not be important to some people, having those extra options is always nice. If this is important to you, you could consider the TD® Aeroplan® Visa Infinite* Card, which has a high travel earn rate and offers redemption options via the Aeroplan loyalty program.
When it comes to other redemption options, TD Rewards is similar. You can use your points for statement credits, merchandise, and gift cards. One unique feature of TD Rewards is the ability to use your points for continuing education. Not many travel rewards programs give you that option.
It takes a minimum of 200 TD Rewards points when redeeming for travel via Expedia or 250 TD Rewards points for travel not booked through Expedia. Either way, that's a low minimum number of points required to make a redemption.
TD Rewards FAQs
How to check TD reward points?

+

When you log in to tdrewards.com, you'll be able to see your balance.

As long as you have an active TD Rewards Visa and your account is in good standing, your TD Rewards points will never expire.

Can TD reward points be converted to cash?

+

You can convert your TD Rewards points into a statement credit, but not physical cash.
The last word
TD Rewards is a simple program that many people will gravitate towards. If you like to travel, then you'll have no problem finding what you need through Expedia® for TD. That said, the TD Rewards Visa cards available can be a bit lacking compared to HSBC credit cards. HSBC cards typically have more travel benefits. That's not to say HSBC is better than TD – they're just different. As a consumer, you choose the program that best aligns with your goals.
Related: The best TD credit cards in Canada