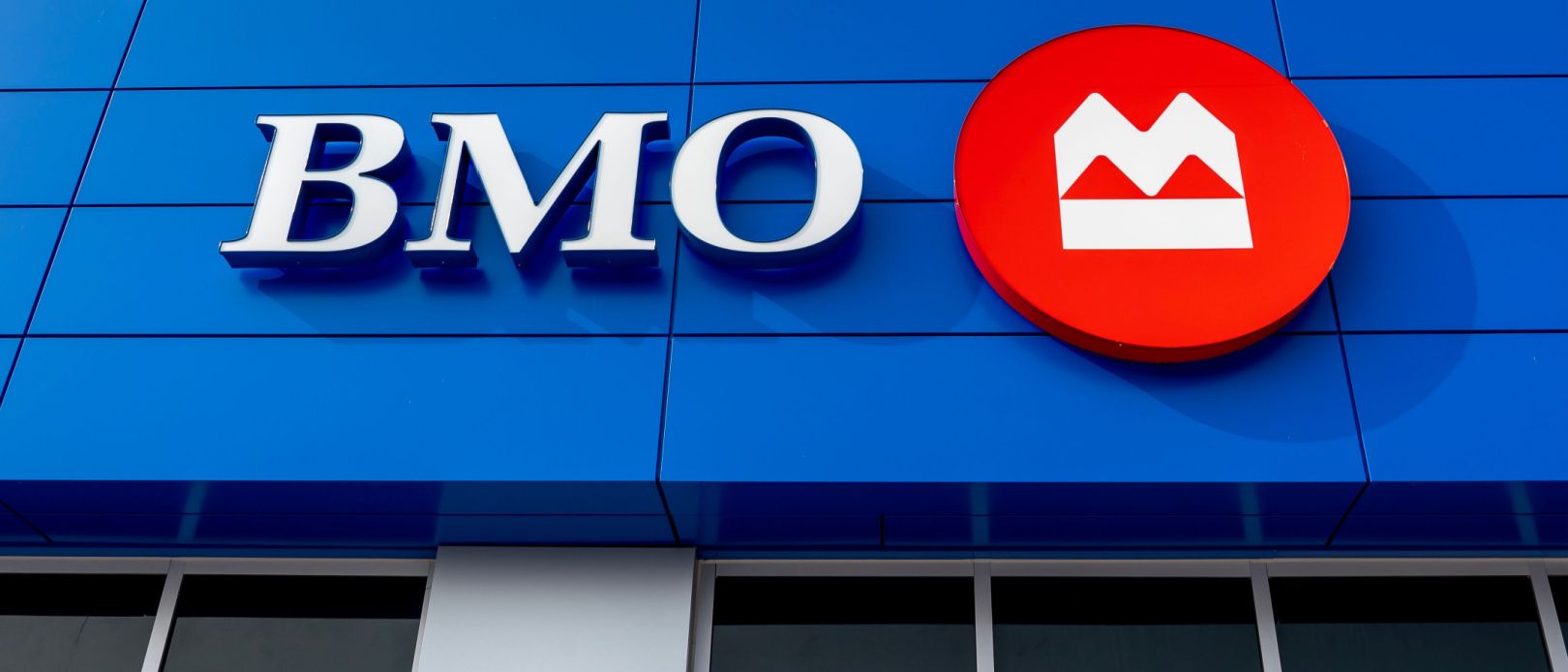 🗓️
Updated: November 02, 2023
We adhere to strict standards of editorial integrity to help you make decisions with confidence. Please be aware that some (or all) products and services linked in this article are from our sponsors.
We adhere to strict standards of editorial integrity to help you make decisions with confidence. Please be aware this post may contain links to products from our partners. We may receive a commission for products or services you sign up for through partner links.
BMO Rewards is Bank of Montreal's in-house loyalty program. It's flexible and easy to use, with a wide range of redemption options and few restrictions. However, the redemption value you get for points tends to be disappointingly low, particularly for travel. The program is only a good fit for those who can concentrate most of their spending on a high-end BMO rewards credit card, which will accumulate enough points to offset their relatively low value.
Pros and cons of BMO Rewards
Pros
Varied redemption options
Points can cover flight taxes and fees
BMO credit cards offer high earn rates and generous welcome bonuses
Special partnerships for National and Alamo car rentals
Cons
Low point value
Points can't be transferred to other loyalty programs
Can only earn points with credit cards
No travel price matching
How do you earn BMO Rewards points?
BMO Rewards points are earned by making purchases with the below credit cards.
| Credit card reviews | Annual fee | Welcome Bonus | Earn Rates | Apply now |
| --- | --- | --- | --- | --- |
| BMO Eclipse Visa Infinite | $120 | Up to 60K pts + annual fee waived in first year* | 5 pts per $1 on dining, groceries, gas, and transit; 1 per $1 on all other purchases* | Get started |
| BMO Eclipse Visa Infinite Privilege | $499 | Up to 90K pts* | 5 pts per $1 on groceries, dining, drugstore, gas, and travel; 1 per $1 on all other purchases* | Get started |
| BMO Ascend World Elite Mastercard | $150 | Get up to 60,000 points and the annual fee waived in the first year for both the primary cardholder and authorized users.* | 5x the points for every $1 spent on eligible travel purchases,* 3x the points for every $1 spent on eligible dining and entertainment purchases and recurring bill payments,* 1 point for every $1 spent everywhere else.* | Get started |
| BMO World Elite®* Business Mastercard®* | $149 | Up to 70K pts + annual fee waived in first year* | 4 pts per $1 on gas, office supplies, cell phone and internet bill payments; 1.5 per $1 on all other purchases* | Get started |
| BMO Rewards Mastercard | $0 | Up to 15K pts*; 0.99% balance transfer rate for 9 months + 2% transfer fee* | 1 pt per every $1 spent* | Get started |
For most Canadians, the BMO Rewards card that offers the best value relative to its annual fee is the BMO eclipse Visa Infinite*. It has high earn rates in four categories for everyday purchases, and cardholders who spend a mere $3,600 annually on groceries, restaurants, gas, and transit will earn enough points back to make up for the $120 annual fee, provided they redeem those points on either travel or BMO savings/investment products to get maximum value.
You can learn more by reading our full BMO eclipse Visa Infinite* card review.
BMO Rewards points' value
Here's a quick overview of the per-point value offered for each BMO redemption path, and a description of how each redemption path works.
| Point info | Redeem for Travel | Redeem for Investment | Redeem for Merchandise | Redeem for Gift Cards | Redeem for Statement Credit |
| --- | --- | --- | --- | --- | --- |
| Single Point Value | $0.0067 | $0.0067 | $0.0037-$0.0065 | $0.004-$0.0045 | $0.005 |
| Minimum Redemption | No minimum | 15,000 points ($100 value) | N/A | N/A | 200 points ($1 value) |
Reedem BMO points for travel
Although travel redemptions will nab the highest value possible for your BMO points, that value is still relatively low at 0.67 cents per point. This means you need 150 points to claim $1. A number of other travel rewards programs offer much better redemption values of at least 1 cent or more per point. For example, RBC Rewards Avion values range from 2 cents to 2.33 cents per point, which is about 3 to 3.5x the travel value offered for a BMO point!
BMO Rewards points can be redeemed for a wide variety of travel options, including flights, hotel stays, car rentals, vacation packages, and cruises. There are no blackout periods, and you can redeem travel with any provider with BMO Rewards points. You have full control and freedom of choice to book with any travel provider you like. That way, you benefit from any last-minute deals or better pricing found on other platforms including Air Canada, WestJet, Expedia, Airbnb, or VRBO while still receiving BMO Rewards' richest redemption rate (150 pts = $1).
Once you make your booking, you can immediately redeem BMO Rewards points using the Pay with Points feature. After the redemption is completed, a credit will be applied to your account within 3 to 5 days.
Here are some examples of popular flights offered via the BMO portal for May 2022:
BMO Rewards points flight redemption breakdown
| Route | Airline | Roundtrip Price (incl. taxes + fees) | BMO Rewards Points Required |
| --- | --- | --- | --- |
| Toronto to New York | WestJet | $252.61 | 37,892 |
| Vancouver to Toronto | WestJet | $222.11 | 33,317 |
| Toronto to Paris | Air Transat | $725.71 | 108,857 |
The prices listed in the BMO portal correspond more or less to the prices I found for the same flights on Google/the open market.
Be aware that while BMO Rewards formerly offered price matching for travel, this feature appears to have gone the way of the dodo. I was told by an agent, "I can confirm that after accepting any travel arrangement offered, the sale is final and is subject to the terms and conditions of that travel arrangement. If the price decreases, BMO Rewards is unable to refund the difference due to standard travel industry practice." Bummer.
Redeem BMO points for banking and investment accounts
Points can be converted into cash for transfer into a BMO Premium Rate Savings account, a Smart Saver account, or a BMO investment account. A minimum of $100 must be redeemed for each transfer. It will take you 15,000 points to get $100 in transfer value, so points get a value of 0.67 cents each for this redemption path.
Redeeming points for merchandise
BMO has a large catalogue of merchandise, including home goods, electronics, fitness equipment, and more. There are also monthly specials for particularly good redemption deals. It's difficult to pin down the value of a BMO Rewards point when redeemed for merchandise as the value fluctuates substantially depending on what you're redeeming for and whether or not the item is part of a special promotion. On average you can expect point values for merchandise to range from 0.37 to 0.65 cents each.
Redeeming BMO Rewards for Gift cards
BMO Rewards features a wide range of gift cards from popular retailers, such as Home Depot, Costco, Cineplex, Shell, Best Buy, and more. The number of points required for a gift card varies depending on the amount of the gift card and the retailer. For example, you need 112,500 points for a $500 Home Depot gift card, giving you a value of 0.44 cents per point for that redemption. This is consistent with other BMO gift card redemptions, as gift cards offer some of the poorest returns on your BMO points. A general rule of thumb with BMO is that the higher the dollar amount of the gift card, the better the deal.
Redeem your points for a statement credit
The Pay with Points option allows you to apply BMO Rewards points toward your monthly card statement at a rate of 200 points for $1 cash credit. That gives you a relatively low value of 0.5 cents per point, but there are special deals available occasionally. For example, BMO has offered a promotion of 175 points for every $1 redeemed against eligible travel purchases on your card statement, such as flights and hotels. That's a rate of 0.57 cents per BMO point, which is slightly better than the usual 0.5 cents per point for statement credits.
Can you convert BMO Rewards points to other programs?
One of the drawbacks of the BMO Rewards program is that you can't convert or transfer BMO points to any other loyalty program. This again falls short when compared with a number of competing programs, like American Express Membership Rewards®, in which points can be transferred to seven airline loyalty partners and two hotel loyalty partners.
Do BMO Rewards points expire?
BMO Rewards points will not expire as long as your cardholder account is open and in good standing. But if you cancel your card you'll have 90 days to redeem the points you've earned, or you can transfer the points to a new BMO Rewards credit card if eligible.
Is BMO the best travel program in Canada?
To get a better sense of how strong the BMO program really is, I'll compare its strengths and weaknesses with other well-known Canadian travel rewards programs, such as Aeroplan and RBC Rewards.
The travel value you get for a single Aeroplan point ranges from 1.5 cents to 2 cents, which is much higher than the value of one BMO Rewards point when redeemed for travel. Furthermore, several financial institutions in Canada offer Aeroplan credit cards (such as TD, CIBC, and Amex), and with more options it may be easier to find a card that better aligns with your spending habits. Like BMO Rewards cards, Aeroplan cards typically offer good insurance packages, but they also tend to feature a number of other nice travel perks, like free checked bags, NEXUS application rebates, or even a companion fare bonus in some cases. It's worth noting, however, that BMO Rewards does offer one of the best airport lounge benefits among rewards credit cards, with four free visits a year for its World Elite Mastercard.
RBC Rewards (Avion) points also have a higher value than BMO Rewards when redeemed for travel—up to 2.33 cents each. And unlike BMO, you can convert Avion points to several other loyalty programs, which can be a big plus for a frequent flier. That said, RBC cards' accelerated earn rates top out at 1.25 points per $1 spent, so it can be harder to earn a significant quantity of points. And RBC Rewards cards don't have the same impressive welcome bonuses as BMO Rewards cards either.
Given its lacklustre point value, the BMO Rewards program is probably only a good fit for someone whose spending closely aligns with a given BMO credit card's accelerated earn categories. If you're deliberating between BMO and another program, take a look at where you spent most of your money last month. If your spending is concentrated on groceries, restaurants, and gas, it probably makes sense to sign up for the BMO eclipse Visa Infinite* Card, as you'll still rake in enough points to compensate for BMO's low redemption values. If you're a frequent customer at Costco or No Frills, which accept only Mastercard credit cards, the BMO Ascend™ World Elite®* Mastercard®* might instead be your smartest pick. Finally, if travel purchases (flights, hotels, rental cars) are where you're forking over serious change, you should instead consider an Aeroplan or RBC card with accelerated earn rates on travel purchases, like the RBC Avion Visa Infinite or TD® Aeroplan® Visa Infinite*.
How does the BMO rewards points work?

+

At the base rate, for every $1 you spend, you earn 1 BMO Rewards point. You can redeem them for merchandise or gift cards, but its best value is to redeem for travel or investments. You can earn 5 points per $1 spent with BMO Ascend and eclipse cards.

How much is 10,000 BMO points worth?

+

10,000 BMO points at a value of $0.0067/point is worth $66.70 for travel and investments, or at $0.0060/point is worth $60 for merchandise. You can also exchange points for a statement credit of $33.30 with 10,000 points where the value is $0.0033.

How can I earn the most BMO Rewards points?

+

Look to welcome bonuses—currently with the BMO eclipse Infinite Privilege* card, you get up to 90,000 points for a $499 annual fee. The BMO Ascend World Elite card gives you up to 60,000 points with a first year free.
BMO is not responsible for maintaining the content on this site. Please click on the links for the most up to date information.