A tale of two cases The first case, Calmusky v. Calmusky, features twin brothers arguing over their father's estate.
One brother had been living with his father and was named as the beneficiary on his retirement fund, as well as a joint account holder on two savings accounts. After the father died, the other brother argued those funds should go into the estate to be divided up between the two of them.
The judge sided with brother number two.
Within the year, a second judge issued a ruling on Mak (Estate) v. Mak, which involved four brothers disagreeing over how their mother's estate (the father had already died) should be divided. Like Calmusky, one brother had been living with their mother and serving as her power of attorney.
In the last years of the mother's life, several bank accounts and investment properties were transferred into the defendant brother's name as either a joint or sole owner. The defendant was also named as beneficiary of the mother's registered retirement income fund (RRIF).
But unlike Calmusky, in Mak, the judge mostly ruled in favor of the defendant — allowing him to keep many of the assets in his name, including the RRIF.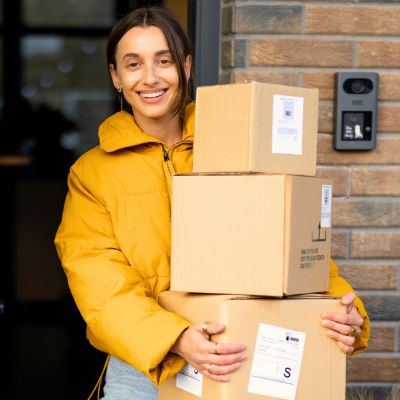 Shopping online? Let Capital One Shopping find and apply the best coupons for you. No hassle, just savings. Install now, save always.
Learn More
What this means for estate planning Keith Masterman, vice-president of tax, retirement and estate planning at CI Global Asset Management in Toronto, says the Calmusky and Mak decisions create a tricky situation.
"We're in the awkward position in Ontario where we have two decisions from the same level of court and until an appellate court hears this, we're now in a position of flux," says Masterman.
He adds financial advisors have long told clients that their wills need to be as clear as possible about who will inherit what. This is especially true for joint assets.
However, says Tratnik, before these cases were decided, there was less need to look to case law because it was a settled matter that when a beneficiary is named on an account, they would receive the money.
"The Calmusky case was such an unwelcome surprise because it just kind of went against every legal principle that [had] been adopted and in place until that point," she says.
Going forward, Masterman says people planning estates will have to apply "an abundance of caution" and leave as much documentation as possible in their estate plans.
In both cases, parents made a common error Masterman and Tratnik say the parents in both cases failed to properly document their intentions. Without documentation — and a credible witness — too much can be left open to interpretation when a parent dies.
And if people change their estate plans late in life, it can raise questions about whether a child had undue influence or whether the parent had the necessary mental capacity to make good decisions.
That's why it's important to cover your bases by having someone — ideally the parents' lawyer or financial advisor — who can testify about the specifics of their wishes.
Sometimes, experts say, parents name a single beneficiary to a RRIF or other fund to avoid having money tied up in probate until the estate is settled. And, that parent may simply hope the child that's named will honour the spirit of their will and divide the funds equally between siblings.
It's well intentioned but, Tratnik says, there's no way of knowing a parent's intention once they're dead. She adds that, in the wake of Calmusky, financial professionals will be driving home the importance of clear, official documentation for every decision; big or small.
"Even with assets that are more nominal in value," she says, "I think it's important to go through the process just to save your beneficiaries the hassle or the uncertainty of trying to figure out what exactly it was you were intending."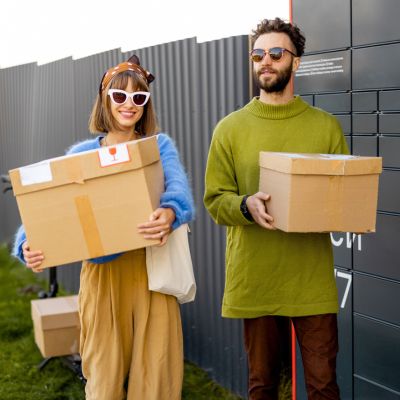 Automatically finds you the best coupons to use
Compares over 1000 merchants to give you the best price
Notifies you when your favorite items go on sale
Learn More
Providing your family with certainty offers closure Masterman has also come across situations where parents made decisions that didn't treat all children equally — or even left one out entirely without any clue as to why.
Which is why these disputes often make their way to court.
"I think people fight because they don't understand," says Masterman. "There's nothing worse than having a family sit in front of you and go, 'I don't understand ... why Dad did this to me?' It's nice to be able to say, 'Well, you know what? Dad had his reasons and here [they are] in his own writing.'"
Children may still not see it from their parents' perspective, but in many cases, it will prevent a family from falling apart over unanswered questions.
"They might still disagree with you, but they might at least understand why you did what you did," says Masterman.
Sponsored
Automatically apply coupon codes for free - it's kinda genius
Capital One Shopping's browser add-on automatically applies coupon codes as you shop online. It also alerts you whenever there's a better deal available from another retailer. It's absolutely free – plus it takes only two clicks to install.
Add the Capital One Shopping browser extension today and start earning discounts of up to 50% on the things you already buy. Your bank account will thank you