Out of province/country emergency medical insurance
If your credit card includes travel medical insurance, then you're covered simply by being a cardholder. There's no need to charge your airfare or accommodations to your card for your policy to apply.
Be sure to check how many days you're covered for. Many travel credit cards provide 15 consecutive days if you're under the age of 65. Those 65 and older are only covered for three days. That said, if you have a no-fee card, you can expect fewer days.
Pre-existing conditions can affect your policy. For example, if you had a heart condition before you departed, and then had a heart-related medical treatment while abroad, your insurance may not cover you.
Keep in mind that the claim process requires you to notify your insurance provider prior to receiving any treatment. If that's not possible, it's expected you contact them as soon as medically possible. If you don't call before seeking treatment, or choose a non-approved medical service provider, you may have to pay out of pocket for some of your expenses.
Most policies have a limit on which medical expenses are covered. It's usually a minimum of $1,000,000, so it's unlikely that you'd exceed your limit when seeking treatment.
Unexpected vet bills don't have to break the bank
Life with pets is unpredictable, but there are ways to prepare for the unexpected.
Fetch Insurance offers coverage for treatment of accidents, illnesses, prescriptions drugs, emergency care and more.
Plus, their optional wellness plan covers things like routine vet trips, grooming and training costs, if you want to give your pet the all-star treatment while you protect your bank account.
Get A Quote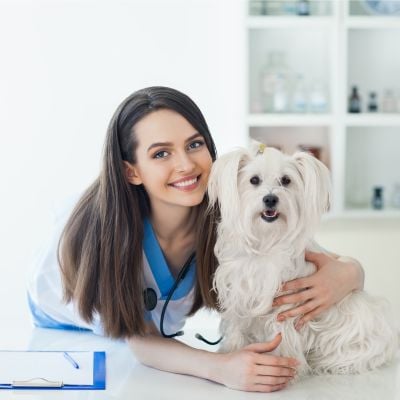 Extended travel insurance
When it comes to extended travel insurance, it can differ quite a bit from card to card. Using the RBC Avion Visa Infinite Card as an example, you'd get the following:
Trip cancellation – up to $1,500 per person/$5,000 total
Trip interruption – up to $5,000 per person/$25,000 total
Flight/trip delay – up to $250 after four-hour delays
Delayed and lost baggage – up to $500 after four-hour delays
Auto rental collision/loss damage – 48 consecutive days/MSRP of up to $65,000
Hotel/motel burglary – $2,500
The most important thing to note in your policy handbook are the requirements of your purchase. With the RBC Avion Visa Infinite Card, you need to charge the entire cost of your airline tickets, accommodations, and auto rental to your card for the applicable insurance to apply. Some cards may only require you to charge a percentage.
You also need to check what qualifies as a covered reason to make a claim. For example, an emergency medical condition, or formal travel advisory would trigger your trip cancellation policy. But, wanting to change your dates would not.
Another thing to look into are any conditions on when you can make a claim. Some cards allow you to make a flight/trip delay and delayed/lost baggage claim after four hours. Others may have a six-hour or longer policy.
Finally, every credit card's auto rental collision/loss damage insurance will require you to decline the rental agency's insurance for your insurance to apply. That said, third-party liability coverage — which covers you if you're sued for a physical injury or property damage — is never included with credit card insurance policies, so you may want to purchase that.
Mobile device insurance
Mobile device insurance — which covers phones and tablets — is a benefit that's included with some credit cards such as the Tangerine World Mastercard. To qualify for your insurance, you need to charge the entire purchase price to your card. If you're on a subsidized plan, where the device is offset by your monthly plan, then payments for your monthly bill must be charged to your card.
With the Tangerine World Mastercard, your mobile device insurance will cover up to $1,000 in the event of loss, theft, damage, or mechanical failure. This is generous for a no-fee card, but some cards with an annual fee cover up to $1,500.
Your policy typically begins 30 days from the time the device is charged to your card, or when your first monthly bill is charged. The insurance policy will usually last up to two years. Every policy will charge you a deductible of $25 to $100. How much you'll pay depends on the purchase price of your device. In addition, there's typically a depreciation cost of 2% for each completed month from the date of purchase. That means you'll never recover the full cost of your device.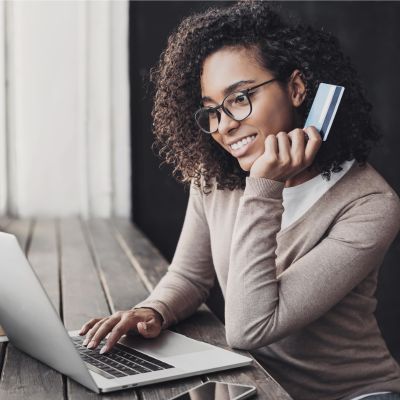 Purchase assurance
Purchase assurance is sometimes referred to as buyer's assurance. With this insurance, purchases charged to your card will be protected from loss, theft, or damage for 90 days from the time of purchase. Some exclusions apply, such as concert tickets, living plants, or food and liquor.
Extended warranty
The extended warranty typically doubles your manufacturer's warranty by up to one additional year. But it only covers the cost of the repair, or the original purchase price (whichever one was cheaper). You'd have to charge the full amount of the purchase to your card to qualify.
Generally, there's no need to register your items for the extended warranty unless the manufacturer's warranty is of five years or more. There's also a lifetime maximum of $40,000 to $60,000 in purchase assurance and extended warranty that you can claim.
When making a claim for both purchase assurance and extended warranty, you'd have to provide the original receipt, and the statement in which the charge was made. The insurer may also require evidence of the damage or theft, such as photos or a police report.
Making claims are worth it
While there are other insurance policies you can purchase, using the options your card provides can be more cost-effective. A similar comprehensive travel insurance policy would cost you about $300 a year. That's usually more expensive than the annual fee you're paying for your card. With the various forms of purchase insurance, you can protect yourself from expensive repairs or replacements as long as you hang onto your receipts.
Sponsored
Trade Smarter, Today
With a wide variety of investment chocies, CIBC Edge makes it easy for you to trade how you want, when you want.