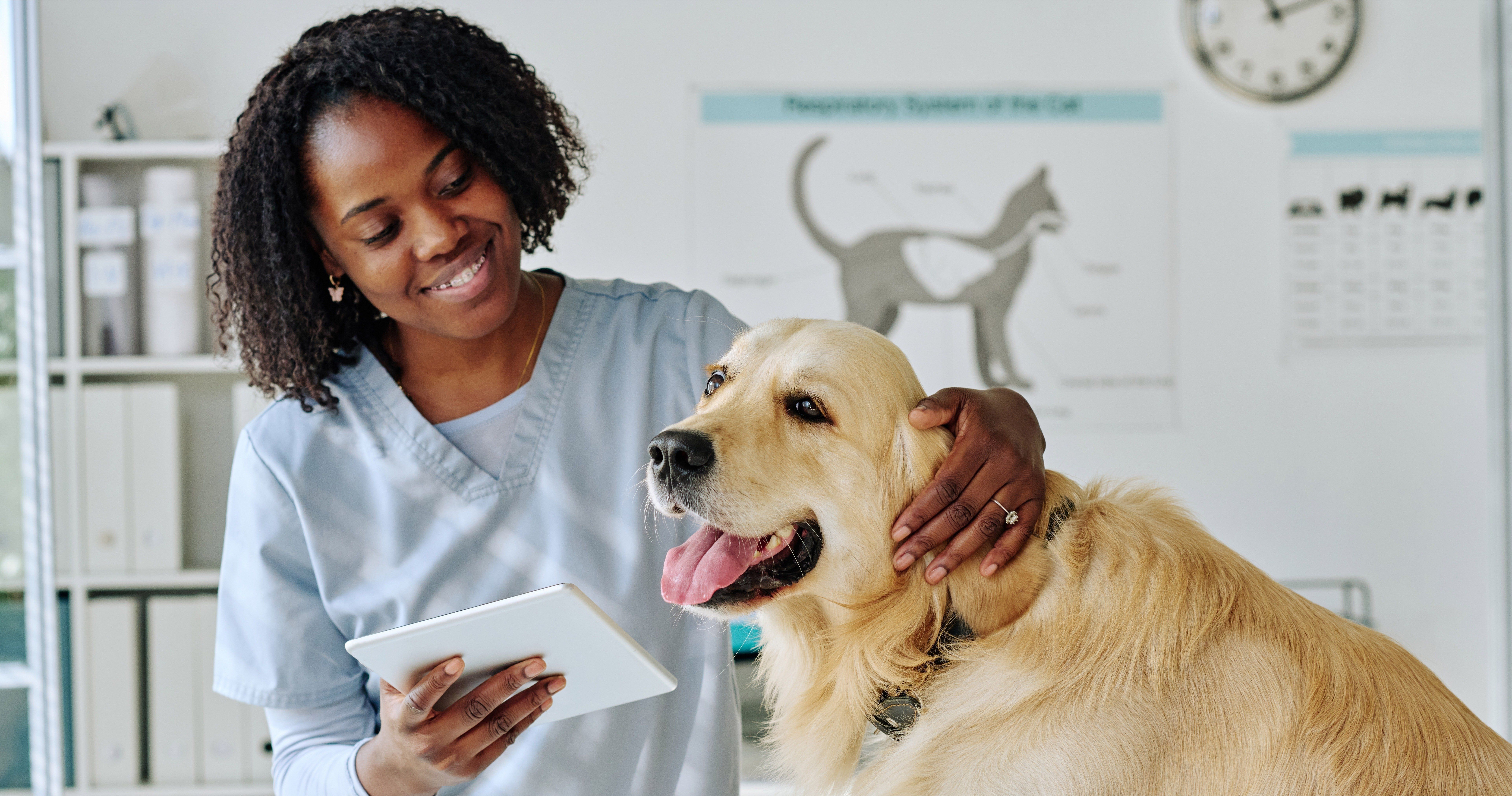 The best pet insurance in Canada
AnnaStills / Shutterstock
🗓️
Updated: August 02, 2023
We adhere to strict standards of editorial integrity to help you make decisions with confidence. Please be aware that some (or all) products and services linked in this article are from our sponsors.
We adhere to strict standards of editorial integrity to help you make decisions with confidence. Please be aware this post may contain links to products from our partners. We may receive a commission for products or services you sign up for through partner links.
Considering purchasing pet insurance in Canada? Find out which companies offer the best pet insurance in Canada, and how to choose the right coverage, deductible and terms for your furry friend.
We love our pets like children and want to give them the best life possible. We buy them the best food and research the best dog walkers and pet sitters – but what about finding the best pet insurance? If an emergency strikes, how will you pay for your furry friend to get quality veterinary care?
At first, getting pet insurance may seem extreme. But think about it: from our homes to our cars to even our laptops, we have insurance to protect our most valuable possessions. So why not get a policy for your pet? If an emergency or illness befalls your beloved beast, you should be able to do what's best for them without worrying about your wallet.
Fortunately, pet insurance is a thing, and it's an excellent way to insulate yourself from the shock of an unexpected veterinary bill. But just like any other type of insurance, no two policies are the same, and you'll need to do some research to determine which pet insurance company in Canada is best for you or whether you need pet insurance at all. We've looked at everything you need to know to determine which pet insurance company is right for you, and here are our top picks for the best pet insurance in Canada.
The best pet insurance in Canada
Trupanion
Best Overall Pet Insurance in Canada
Fetch
Best for Totally Customized Coverage
Petsecure
Best for Complete Coverage including Wellness Plans
Pet Plus Us
Best for Accident-Only Coverage
How does pet insurance work?
Pet insurance works like most other types of insurance in Canada. You pay a monthly fee (called a "premium"). In return, if your pet becomes suddenly ill or injured, your insurance company will cover a portion of the expenses up to a maximum percentage. Here are some examples of costs that are commonly covered by pet insurance:
Accidents
Sudden illness
Diagnostic tests
Hospitalization
Emergency Care
Prescriptions
Surgery
Some pet insurance plans offer additional wellness packages that also include checkups, vaccinations, and parasite prevention. Your policy will list what is covered, and it's usually separated between "accidents" and "illnesses." There may be a maximum dollar value covered, and that cap may be applied annually or per illness. Sometimes, depending on your pet's age, you'll need to have them examined by a veterinarian before coverage can begin.
Comparison of the best pet insurance plans
Not all pet insurance plans are created equal. Let's break it down and take a look at our top pet insurance companies in Canada.
Trupanion Canada
Fetch
Petsecure
Pets Plus Us
Coverage
Illness, injuries, hereditary and congenital conditions as well as miscellaneous expenses including medications and diagnostic tests
Medication, testing, hospital stays, non-routine exams
Hospitalization, surgery, hereditary conditions, diagnosis, prescriptions, dental coverage
Hospitalization, surgery, hereditary conditions, diagnosis, prescriptions, medical devices
Payout
90% of actual costs paid directly to vet
70% - 90% of actual veterinarian bills
80% of actual veterinarian bills
70% - 90% of actual veterinarian bills
Coverage Limit
Annual $2,500 to Unlimited, no lifetime or per condition limits
Up to $7,500 or $15,000 for accident and illness, or $5,000 accident only
Bonus Perks/Add-Ons
Homeopathy, naturopathy, chiropractic, acupuncture, and rehab
Lost pet reward, boarding fees, loss due to theft
Boarding fees, trip cancellation coverage, lost pet reward, burial services, multi-pet (3+) discount
Coverage when traveling with your pet outside of Canada, acupuncture, chiropractic, physiotherapy
Drawbacks
30-day waiting period, maximum enrollment age is 14 years.
Pets over the age of 6 will need to have a physical exam
Pets over the age of 8 will need to have a physical exam, blood profile, and urinalysis
Pets over the age of 8 will need to have a physical exam, blood profile, and urinalysis
Best pet insurance in Canada: Trupanion Canada
For determining the best pet insurance company in Canada, we looked for an insurance company that would offer the best coverage for the average Canadian pet owner. We avoided companies with excessive coverage options that are usually unnecessary and companies with confusing maximum coverage and enrollment rules. We also wanted comprehensive coverage with no lifetime limit and clear deductibles. For this reason, Trupanion Canada stands out as a winner.

Trupanion is one of the largest pet insurance providers in Canada and our top pick for the best pet insurance in Canada. We like Trupanion because it offers a single and very good pet insurance plan that will cover the needs of most Canadian per owners.
This company has an excellent reimbursement rate of 90% and can even bill your veterinarian directly. Trupanion does not penalize you for making claims on your policy, and they have an excellent customer service track record.
What we liked:
Deductible is per condition
Offers direct payment to your veterinarian
Reimbursement is 90% of your actual bill
There is no lifetime cap on accidents and illness coverage
What we didn't like:
One plan means no customization options or wellness add-ons
Maximum enrollment age is 14 years
Preventative treatments are not covered, and there is no option to add it
Runner up: Fetch
One of the leading providers of pet insurance in Canada, Fetch (formally Petplan Canada), has over 40 years of experience in the pet insurance industry. There are no limits on where you can use this pet insurance anywhere in Canada or the US.

What we liked:
Many tiered options, highly customizable
Coverage caps are annual, and start at $2,500 and go up to unlimited
There is no age limit on enrolling your pet
Reimbursement is between 70% – 90% of your actual bill
24/7 customer service
What we didn't like:
Pets six years and older are required to have veterinary screening within 30 days of enrollment date.
Runner up: Petsecure
Petsecure was founded in 1989, is 100% Canadian-owned and operated, and is underwritten by Petline Insurance Company. This company calls itself the #1 pet insurance provider in Canada and has 150 employees, allowing them to offer services in both of Canada's national languages. You can buy insurance from Petsecure Canada either online or over the phone.

What we liked:
Four levels of coverage from Secure 1 to Secure 4
Coverage ranges from $1,000 per accident and illness to unlimited coverage
Annual wellness care option includes exams, vaccinations, and flea prevention
Extra benefits include boarding kennel fees, holiday trip cancellation coverage, lost pet advertising, and burial service
Reimbursement is 80% of your actual bill
Multi-pet discount: when you have three or more pets, you can save 10%
What we didn't like:
The optional wellness package is expensive, at $450 per year for dogs and $350 per year for cats
Runner up: Pets Plus Us
Pets Plus Us is a newer entrant into the pet insurance industry and offers several insurance options for cats and dogs. Headquartered in Oakville, Ontario, Pets Plus Us is a subsidiary of Pethealth Inc., and its insurance coverage is available in all Canadian provinces and territories.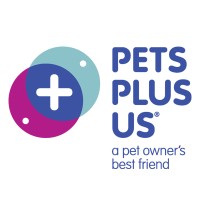 What we liked:
No increase in premium based on claim history, but annual deductibles are pegged to age and may still increase
Option of two plans: Accident and Illness, or Accident Only
Coverage caps between $5,000 and $15,000, depending on your plan
Reimbursement is between 70% and 90% of your vet bills
Optional Wellness Care package is its stand-alone plan and covers regular appointments for an annual fee.
What we didn't like:
Reimbursement may be slow. It guarantees payment within six months from treatment date.
Average cost of pet insurance
Basic pet insurance can be obtained inexpensively. The average monthly insurance premium in Canada is $39 for a dog and $29 for a cat. This monthly premium may seem affordable, but the cost can climb quickly depending on the following factors:
The age of your pet - Older pets are more likely to have health issues and are, therefore, more expensive to insure. That's why it's important to purchase pet insurance when your pet is young.
The type of pet - Some cat and dog breeds are more prone to chronic health problems than others, and some rare types of pet (for example, reptiles) may leave you with fewer (and more expensive) insurance choices.
The level of coverage you choose - More pet insurance companies offer several tiers of options, from inexpensive basic coverage to premium coverage that includes wellness visits.
Is pet insurance worth the cost?
Unless you have a hefty emergency fund sitting in a Tax-Free Savings Account, pet insurance is usually a worthwhile way to ensure you don't have to decide between your wallet and your furry friend. That said, not every pet insurance plan is suitable for every situation, so it's important to ask yourself the following questions before signing up for a policy of your own.
What Is the purpose of your pet insurance?
Start by listing what you'd like your pet insurance to cover. Like most types of insurance, pet insurance comes with many extra features that are expensive and unnecessary. Making a list of your desired coverage beforehand will help you avoid these upsells. It's important not to purchase more coverage than you need because it will be more expensive.
What type of pet do you have?
The type, breed, and age of your pet will affect the insurance coverage you select. For example, purebred dogs tend to have more chronic health issues than mixed-breed dogs and may need more coverage. In the same vein, cats tend to live longer than dogs and may benefit from a policy that does not increase your deductible based on age. If you have an exotic pet, you may be limited in the companies that will offer you insurance coverage at all.
What can you afford to pay out of pocket?
Consider how much you can afford to pay out of pocket. If you have a $10,000 emergency fund in a high-interest savings account and are comfortable spending a good portion of that on your pet, your insurance needs will be different than someone living on a reduced income with no emergency fund. If you make a budget and regularly contribute to a "pet fund" regularly, you can likely opt for a less expensive policy.
Related: What is the 50/30/20 budget rule?
How much is your deductible?
Your deductible is the amount you must pay out of pocket before your insurance kicks in. For example, if your pet needs emergency surgery, costs $5,000, and your deductible is $1,000, you'll pay that first $1,000. The insurance company will pay the remaining $4,000 (subject to something called "reimbursement percentages," but we'll cover that later).
A higher deductible usually results in a lower monthly premium, while a lower one means you will pay more monthly. If you choose a higher deductible, you'll need to make sure you always have that money on hand in case your pet needs emergency veterinary care. There are several different types of deductibles in Canada:
Annual: You pay one deductible for any condition being treated.
Per-Condition (Lifetime): You have a separate deductible for each condition
Per Condition (Yearly): Similar to above, but it resets every year
Our pick for the ideal deductible is an annual deductible, but that is often the most expensive option. If you must choose a per-condition deductible, choose a lifetime one.
What is your coverage limit?
Pet insurance usually has a coverage limit, also called a cap. Some pet insurance policies have annual or lifetime caps on coverage, and some have no caps whatsoever. It's important to consider these caps because, depending on your pet, you may be more likely to reach them. For example, if you have a purebred pet that's likely to have a chronic condition, you may reach your policy's cap regularly.
Does your pet insurance have exclusions?
Most pet insurance companies in Canada have exclusions and limitations on their policies. Common exclusions include pre-existing conditions and known health issues. Make sure to research the exclusions on your potential policy thoroughly because they may render the insurance policy useless for your purposes. Working pets like service animals or herding dogs may be excluded from pet insurance policies.
What are the terms of reimbursement?
While most pet insurance companies make the promise to reimburse you promptly, the reality is that you will most likely need to pay for your pet's procedure out of pocket initially and wait for reimbursement. This is why having an emergency fund in a high-interest savings account or TFSA is essential. In some rare instances, your pet insurance company may authorize the treatment with the clinic and pay them directly.
If you must wait for reimbursement and your savings are nil, charge your pet's medical care onto a travel rewards or cashback credit card, so at least you'll get something back from the expense. Just make sure to pay off your credit card debt fast, as interest rates can be 18% or higher. If you must carry a balance, consider getting a low-interest credit card or a balance transfer credit card to minimize the interest paid on the expense.
Lastly, your reimbursement rate is also important to consider. The reimbursement rate is the percentage that your insurance company will reimburse you after your deductible is paid. The usual reimbursement rate is between 70% and 90% of your actual bill. The higher the rate, the better.
Read More: How to Pick the Best Cash Back Credit Card in Canada
What are the terms of your coverage?
Some pet insurance companies have certain requirements to satisfy the coverage rules. Most of the time, this is related to your pet's health. Often, if your pet is over a certain age, you'll be required to schedule an appointment with your local vet to rule out any pre-existing conditions.
There may also be a waiting period before the policy kicks in (for example, between 7 to 30 days). Finally, some pet insurance companies will not insure pets over a certain age since they are more likely to have claims. The bottom line? Read the fine print of your policy.
The last word: How to choose a pet insurance company
Our choice for the best pet insurance company in Canada may not be your top choice because you may have unique needs and require additional services. You may have a pet that requires significantly more coverage, or you may be in a situation where a wellness package and the additional add-ons make financial sense.
It's essential to consider your needs with regard to coverage, deductibles, exclusions, and reimbursement before choosing a pet insurance policy.
The real takeaway is that you want to be mentally and financially prepared in case an unexpected event arises. You don't want to be making financially crippling decisions when a family's beloved pet is on an operating table, and you're at a stressful breaking point. Instead, plan ahead, be honest about your financial situation, and invest in coverage that will serve your pet in its time of need.