Hidden in plain sight
With a market cap of US$2.6 trillion, Apple is currently the largest company in the world. But according to investment banking advisory firm Evercore, metaverse could make the iPhone maker significantly larger.
Evercore points out that Apple has been working on virtual reality products for over four years, has more than 100 patents in the field and has made a few metaverse-related acquisitions that have gone largely unnoticed by investors (such as NextVR and SensoMatic).
Evercore expects Apple to launch virtual reality headsets and/or Apple Glass — AR glasses that will bring information straight to your face — in the next six to 12 months.
"We think investors continue to underappreciate AAPL's potential to innovate and enter new markets where they can leverage and scale AAPL's unique platform and vertical integration capabilities," wrote Evercore analyst Amit Daryanani earlier this month.
Daryanani expects Apple's headset to cost a premium price of US$750 or more. If adoption reaches the same level as the Apple Watch, the product "could contribute US$18.1B to sales and 19c EPS at scale (~4-5% of current estimates)."
If the product turns out to be as popular as AirPods, Evercore says it could boost Apple's revenue by US$38 billion and EPS by 41 cents.
Evercore is maintaining an Outperform rating on the company and recently raised its price target to US$210. With Apple shares currently trading at roughly $160 apiece, that represents upside potential of over 30%.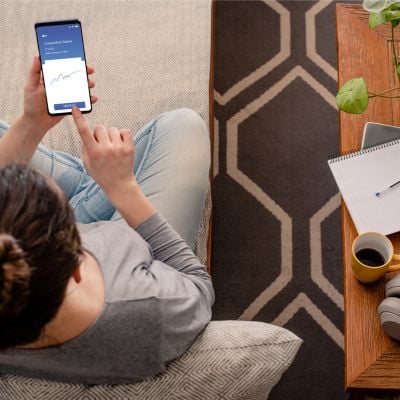 A massive installed base
Some might argue that Apple is too late to join the game since there are already several AR/VR products on the market. But the company has never needed to be the first mover in order to dominate a market.
Case in point: smartwatches. The first Apple Watch was released in April 2015, a time when several big players — including Samsung and Sony — already had smartwatches on the market.
Yet Apple's product quickly became the best-selling wearable device. And that dominance continues to this day. According to Counterpoint Research, Apple has a 52% market share in global smartwatch shipments.
Apple wins because of its massive — and loyal — customer base.
In early 2021, management revealed that the company's active installed base of hardware had surpassed 1.65 billion devices, including over 1 billion iPhones.
Millions of loyal Apple users simply don't want to live outside of the Apple ecosystem. And when new products come out, they line up to buy them.
That installed base could lead to Apple's success in the metaverse, too. A Morning Brew-Harris Poll survey in 2021 showed that 35% of respondents picked Apple as their first choice for an AR/VR device. (And that's without a product even in the market.)
Safer bet on the metaverse
Apple will never be a pure play on the metaverse. But that's exactly why risk-averse investors should consider it.
The company's current business model is well-established and profitable. Even if Apple's metaverse endeavour turns out to be less fruitful than expected, you still wind up owning a high-quality, high-growth behemoth that isn't going anywhere.
In other words, the metaverse is just gravy for Apple.
In the company's fiscal Q4 ended Sept. 25, Apple generated US$83.4 billion of revenue, marking a 29% increase year over year. Earnings per share rose by an even more impressive 70% from a year ago, to US$1.24.
Apple also has a war chest of cash worth roughly US$190 billion.
A huge cash pile means the company can return a substantial amount of money to shareholders through dividends and buybacks while investing in the next big thing.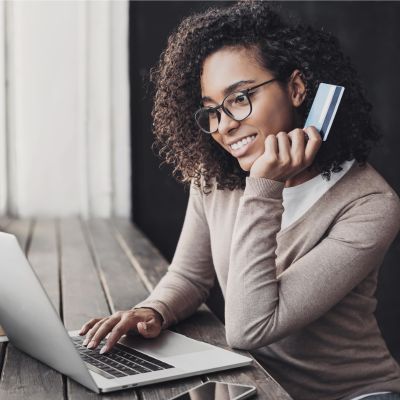 Jitters in the tech market
As of Jan. 25, Apple's share price was down around 11 per cent in the past month. Many would say that makes it a more attractive buy, but if you're looking to hedge against a jittery tech market, you might try what many tech moguls do and invest in some fine art.
Thanks to a new trading platform, everyday investors without millions to spare can get in on blue-chip art.
Sponsored
Trade Smarter, Today
With a wide variety of investment chocies, CIBC Edge makes it easy for you to trade how you want, when you want.