Robo advisors are easy to access
Beyond trust in automated investing, the ease of use is an appealing feature of robo advisors. Stephen Preston, a 37-year old fintech executive, has a robo advisor managing his child's RESP account at Wealthsimple for his future education.
Other than that, the Calgary-based Preston, a vice- president at Exempt Edge, describes himself as an "anomaly" when dealing with his other investment portfolios. That's simply because he enjoys researching and scooping the latest trend on his own.
While he has a DIY approach to investment, Preston has friends and colleagues who are regularly contributing to their portfolios through robo advisors.
"There is ease when setting accounts and transferring funds with robo advisors. It (robo advisors platforms) has very tech friendly interfaces that have been very well designed," he said.
However, he acknowledges the generational divide when it comes to incorporating technology to boost investments.
He says his parents would rather trust a human finance advisor in spite of going through "quite a few ups and downs when it came to finding advisors that were acting in their best interest."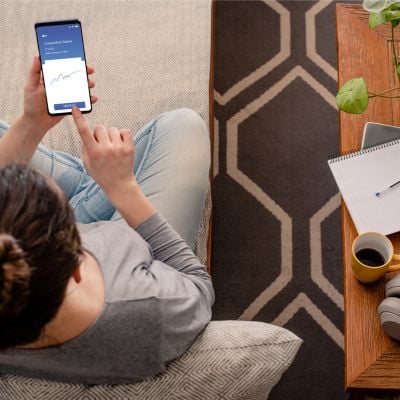 Different methods for different needs
Daniele Farinaccia, vice-president of Prospr by Sun Life, also says that customers' needs are "rapidly evolving."
Sun Life recently launched Prospr, a hybrid advice solution, with a digital platform and a team of licensed advisors. The focus is on millennials with a household income of approximately $120,000.
"Clients expect every interaction to be simple, fast, and transparent experiences fueled by innovation and technology," says Farinaccia.
Farinaccia also sees that there is a generational difference in those who use robo advisors versus those who have a human advisor.
"In general, we do see a clear distinction in expectations and use of technology by millennials relative to their boomer predecessors," he adds.
Farinaccia's clients who are younger than 40, covet technology and 24-hour access to information.
The younger clients, who are happy to meet and work remotely, also "tend to be well-informed prior to speaking with an advisor, rather than relying on an advisor to explain everything," he added.
Different user profiles
The attraction to robo advisors is not only driven by comfort with technology among millennials. Traditional investment firms tend to cater to a clientele with at least $250,000 to manage. In contrast, platforms such as Wealthsimple and Nest Wealth allow users to sign up without any minimum deposit. The minimums for other services, such as BMO Smartfolio , are $1,000.
The difference in minimum requirements is more attractive for younger (or newer) investors, with less wealth. As a result, robo advisor clients tend to be more focused on growing money than can be used in the near future.
"In terms of investment choices themselves, they tend to be more time-of-life driven," Farinaccia added.
"For a younger cohort they are more focused on paying off debt, affording their day-to-day expenses, purchasing a home, and educating their children. Intuitively, they are less focused on retirement planning and legacy."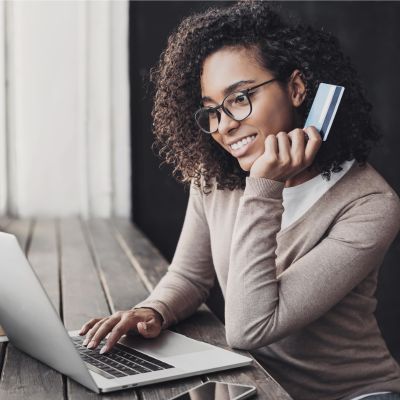 Who is investing in traditional alternative assets?
While millennials or Gen Z, might be scoring higher in their digital use, it doesn't mean that they are profiting the most.
"I'm seeing younger generations not actively investing in alternative investments besides crypto," says Preston. "Crypto is a very big alternative asset class with millennials and younger generations, but traditional alternative assets like private equity, I'm not seeing the younger generations investing into these products as much."
Alternative investments are any investment that doesn't trade in the stock or bond markets, including assets such as wine, art, baseball cards or commodities such as precious metals and real estate.
According to RBC's survey Unit (EIU) with its findings published in 2019, millennials and Generation X — who are 41 to 55 — investors are more keen to explore alternatives over the next five years, including hedge funds and private equity, and newer asset classes like cryptocurrencies in comparison to Baby Boomers.
Alternative investments require a relatively high minimum deposit. This is why it's easy for high-income individuals to invest almost half of their money in alternative investments, according to a survey from the global investing firm KKR, while most investors lean toward stocks.
But there is a caveat, with some of these investments, financial advisors are needed.
"Most of these investments are sold through advisors. So if you're not using advisors, you're not going to have access to these types of private or alternative investments," says Preston.
Robo advisors not the answer for everyone
At the end of the day, robo advisors have cheaper fees, can maximize tax efficiencies and offer data-driven advice in real time. But they aren't perfect either.
"There are some disadvantages to AI, as well," says Farinaccia.
"If a client wants to understand their holistic needs, AI can be a great tool but alone cannot provide the trade-offs between life, health and wealth," he explained.
"In these cases it is still best to connect with an advisor to talk about your individual circumstances and tailor a solution for your individual needs."
Sponsored
Trade Smarter, Today
With a wide variety of investment chocies, CIBC Edge makes it easy for you to trade how you want, when you want.