If you want to know whether to invest in cryptocurrency, there are four questions you need to ask yourself
Do you have a diversified portfolio already?
How much money are you comfortable putting into riskier investments?
Are there other big bets you want to make?
Are you comfortable if the value goes to zero?
If these questions seem intangible or confusing – don't worry, all be will explained as you read on.
Do you have a diversified portfolio already? Unless you have an ironclad pension, you need to take care of your retirement savings yourself. The best way to do that is to invest regularly in a portfolio of low-cost, diversified investments that will grow alongside the market over time.
Think of something like your traditional Wealthsimple Invest TFSA or RRSP account: It's got exposure to multiple countries, multiple industries and multiple different types of investments, built right in for a low annual cost. Sure, it's not going to quadruple in the next month, but you're also not going to lose 85% of the value if a single stock — or cryptocurrency — tanks tomorrow.
This is where the bulk of your investments should be, and that applies to anyone — but it doesn't mean there's no room for other options.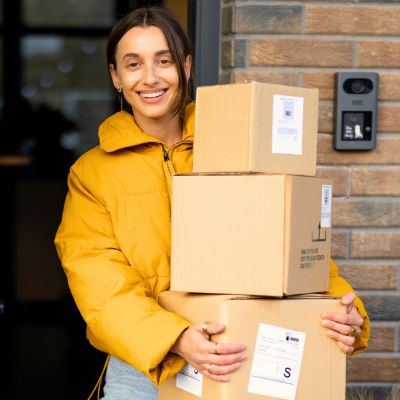 Shopping online? Let Capital One Shopping find and apply the best coupons for you. No hassle, just savings. Install now, save always.
Learn More
How much money are you comfortable putting into riskier investments? Cryptocurrency is one of the best examples of a risky investment. There are no real "market fundamentals" that underpin, say, a dividend-paying bank stock.
Is a concept like "underlying market fundamentals" debatable with any hot investment? Sure, but with corporate stocks you can at least follow their announcements or read earnings reports.
So before you decide to buy cryptocurrency, you should figure out how much money you're comfortable putting into something that is, by definition, riskier than average.
One of the easiest ways is to do this is to think in terms of percentages. Determine a percentage — say 10% — that you're comfortable putting into investments that are outside your usual risk tolerance.
So if you had $10,000 to invest today, that would mean putting $9,000 into your diversified long-term portfolio and then allowing yourself $1,000 to invest in whatever you want cryptocurrencies included.
One great way to allocate that 10% is through Wealthsimple Trade, which gives you access to individual stocks, ETFs and, yes, cryptocurrencies. You'll even get a $10 bonus when you open your account and invest at least $100.
Are there other big bets you want to make? Remember that any money you invest in one place is money you're not investing somewhere else. This is one of those investing principles that are as important as they are obvious.
Are there any other big swings you want to take? Maybe an IPO you've heard is coming up, or a company you've done a lot of research on that you really believe has a bright future. If you've got $1,000 to spend on your big investment bets, maybe you only want to put $500 of it into Bitcoin and $500 into something else.
It's not diversifying in the classic sense, but think of it like shopping for a treat for yourself. Do you want the $1,000 pair of shoes or a $500 sweater and a $500 bag?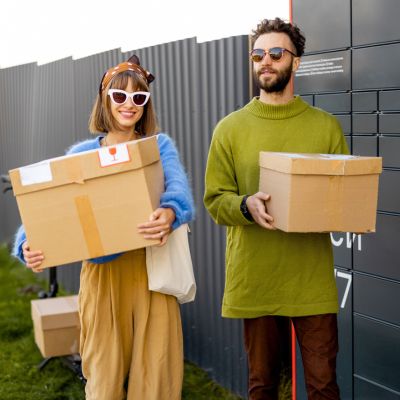 Automatically finds you the best coupons to use
Compares over 1000 merchants to give you the best price
Notifies you when your favorite items go on sale
Learn More
Are you comfortable if the value goes to zero? The recent hype around Bitcoin has centered on its big gains. That's understandable — it was at about $12,000 for the bulk of July 2020, and at last check, in April 2021, it's sitting at more than $68,000. It's OK to be impressed and intrigued by that.
But risky investments like crypto are just that: risky. There's no guarantee that Bitcoin will stay this high. Anyone who tells you otherwise is trying to sell you something.
It has gone way down before and it could go way down again.
Which is why you must ask yourself, " If most or all of the value of these investments disappeared, would I be comfortable and — more importantly — financially secure?"
If the answer is yes, you'll be able to weather the inevitable swings in value. If the answer is no, then you shouldn't make the investment.
And if the answer is yes but becomes no at some point, that's when you know it's time to sell. If you had put $1,000 into Bitcoin back when it was sitting at $40, and managed to hold it till now, you'd have close to a million dollars. If that's more money than you'd be willing to say goodbye to tomorrow, then you should sell some of the investment and put the proceeds into something more stable.
Yes or no? Should I invest in Bitcoin? There really is no one-size-fits-all answer to "Should I invest in cryptocurrency?" But hopefully you now have the tools to answer it for yourself.
And if you do, then maybe it's time to open a Wealthsimple Trade account and make an investment with no guilt or apprehension whatsoever.
Sponsored
Automatically apply coupon codes for free - it's kinda genius
Capital One Shopping's browser add-on automatically applies coupon codes as you shop online. It also alerts you whenever there's a better deal available from another retailer. It's absolutely free – plus it takes only two clicks to install.
Add the Capital One Shopping browser extension today and start earning discounts of up to 50% on the things you already buy. Your bank account will thank you