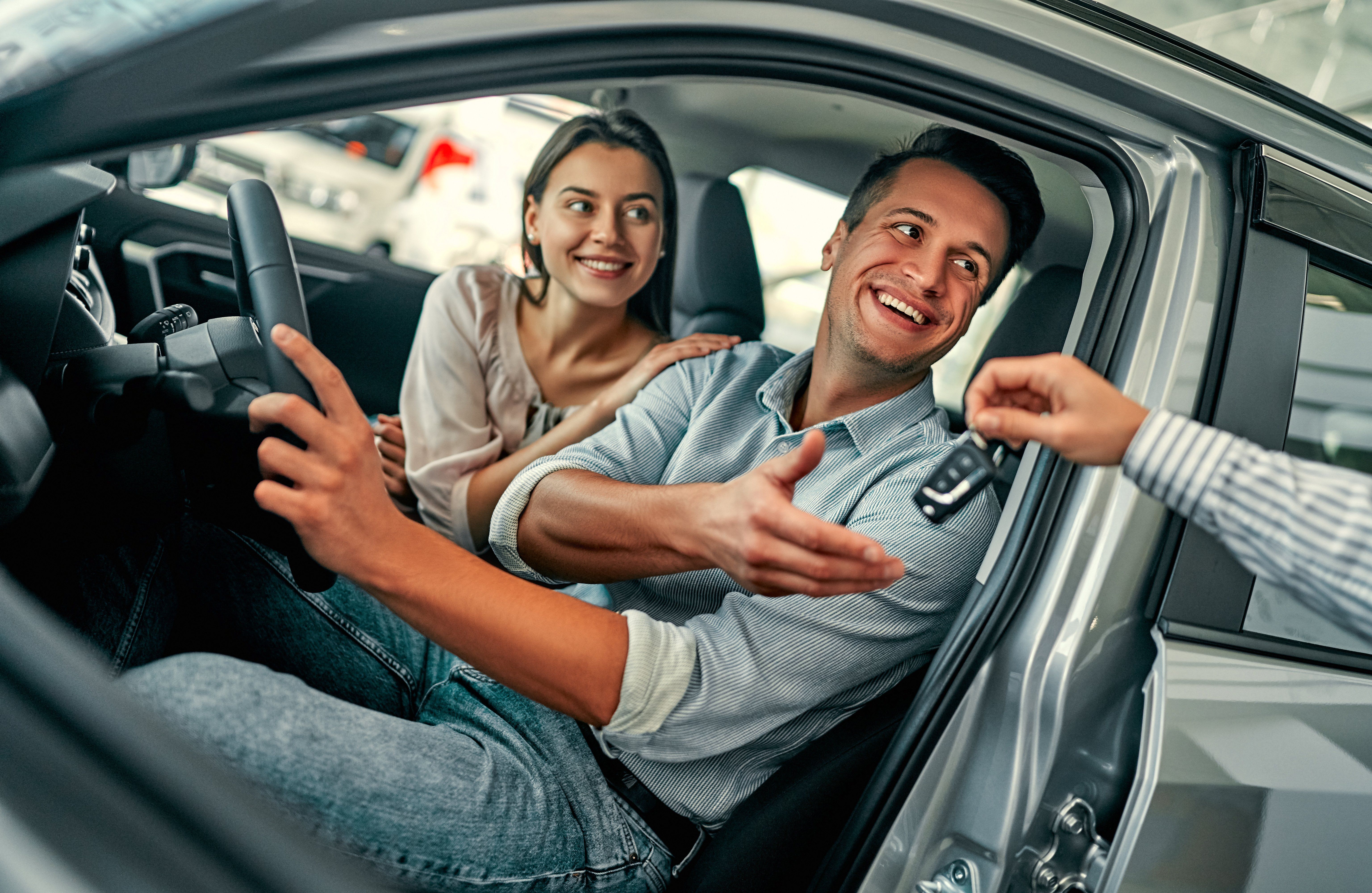 Best Canadian car loans: Rates, terms, financing and more
We adhere to strict standards of editorial integrity to help you make decisions with confidence. Please be aware that some (or all) products and services linked in this article are from our sponsors.
We adhere to strict standards of editorial integrity to help you make decisions with confidence. Please be aware this post may contain links to products from our partners. We may receive a commission for products or services you sign up for through partner links.
Are you planning to purchase a vehicle? Unless you can afford to pay for it in cash, you'll have to borrow the money. And there are a lot of factors to consider when choosing a car loan: should you finance or lease? What interest rate can you get? How long will you take to pay the loan back?
Everyone's circumstance is different, and one car loan might be a perfect fit for your neighbour but not for you. If you want to avoid the common mistakes when buying a car, be sure to do your research, understand the terms, and compare prices before making a decision.
Let's take a look at Canada's best car loan offers to see if we can simplify what might otherwise be an overwhelming landscape of info.
Best car loan rates in Canada
The table below presents the best rates in Canada for car loans.
Lender
Fixed Interest Rate
Loan Feature
CarLoansCanada.com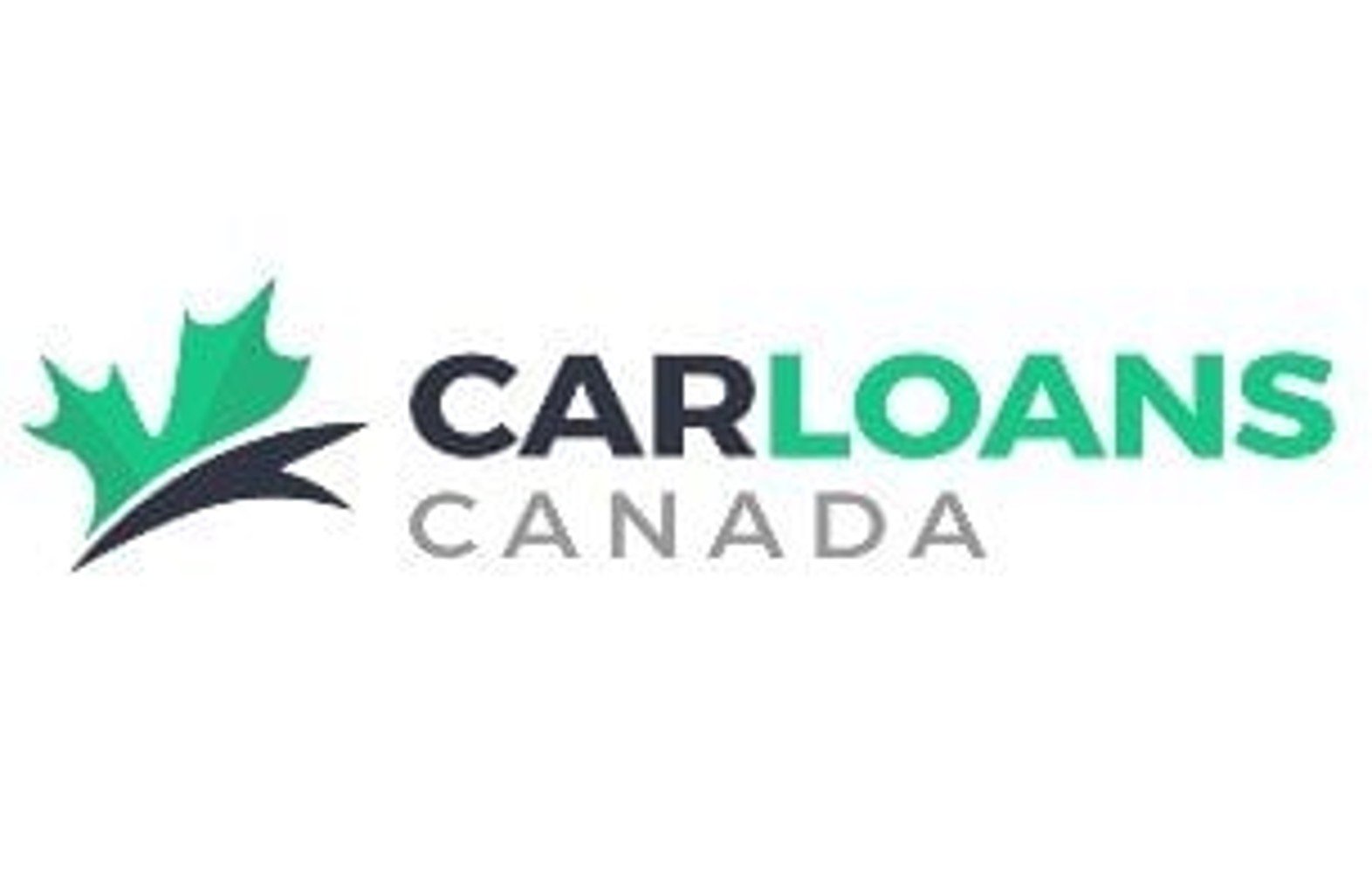 Canadians looking to apply for a vehicle loan online have relied on Car Loans Canada for over a decade, taking advantage of a convenient pre-approval process for financing and a large network of dealers and lenders. After filling out a quick form, Car Loans Canada's network will present users with a list of local dealers which offer various pre-approved financing options on a specific vehicle. With fixed interest rates that range from 6.99%-34.99% and terms from 12 to 96 months, you can probably choose from a number of options, even if it's your first vehicle purchase or if you've had past credit problems.
Car Loans Canada is able to match applicants with consumer proposals, bankruptcies, or other credit history issues to a suitable loan and car same-day, primarily because its list of partners and lenders is so expansive. It's a free resource for those who don't want to get hit with a hard credit check, and who need to know which local dealers offer the best terms on the vehicle they have their eye on.
CarLoans411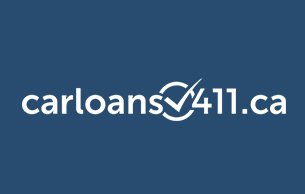 CarLoans411 specializes in connecting borrowers with poor or no credit history to auto financing, and its near-guaranteed approval makes it particularly appealing to new immigrants and those with a consumer proposal or bankruptcy in their credit history. CarLoans411 has dealership partners throughout Canada, which offer secured and unsecured loans on new and used cars, vans, trucks and SUVs. Loan terms last from 12 to 84 months and interest rates vary depending on the applicant's financial status, and CarLoans411 does not disclose the range of interest rates that its partners offer.
The initial application process takes a few minutes and entails submitting some personal info, including DOB, address, phone number, monthly housing cost, and monthly income. After submitting these responses you'll be contacted by a CarLoans411 rep, who will discuss various vehicle and loan options in your area. The application process is free.
Though there are no credit score or down payment requirements, applicants are required to make at least $1,600 per month to qualify. The application process does involve a credit check, but most applicants qualify for some sort of auto financing regardless of their credit score.
LoanConnect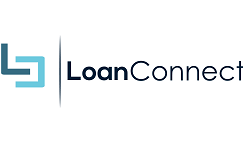 Canadians that need cash loans for cars or SUVs can utilize the Loan Connect platform to choose from a comprehensive list of lenders that they qualify for. Prospective borrowers fill out a quick application and then Loan Connect matches them to the loans for which they've been pre-approved. Applicants should note that "Vehicle Loan" isn't a listed loan purpose—Loan Connect lumps these loans alongside boats, motorcycles and other wheeled toys in the "Lifestyle Loans" application.
Loan Connect's network of lenders currently provides loan terms of anywhere from 72 to 84 months, with APRs starting at 4.99% based on personal credit. However, the list of lenders it works with continues to grow, so terms will vary. Many Loan Connect borrowers report receiving their cash in as little as 24 hours.
Loans Canada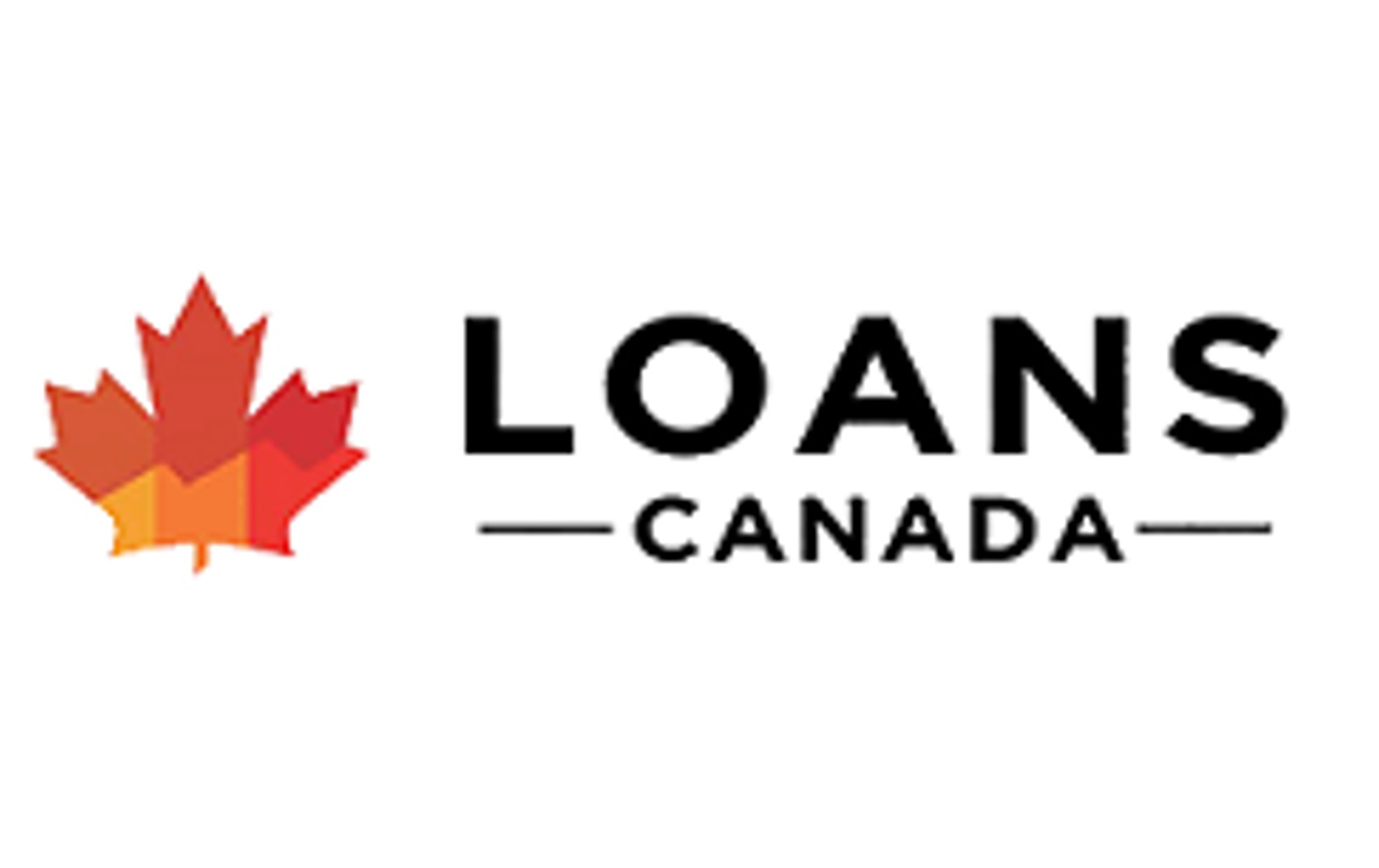 For an auto financing loan or auto repair loan, Canadians will appreciate Loans Canada, which quickly offers access to multiple lenders and quotes specific to one's choice of vehicle (sedan, truck, SUV, luxury, others), their monthly budget, credit score, and income. Getting matched with a list of vehicle loans that suit your situation takes all of 30 seconds, and Loans Canada is capable of funding $500 to $50,000 in as little as 24 hours.
Annual percentage rates can land between 1.99%–46.96%, a wide range, and yours is largely dependent upon the hard credit check completed by your chosen lender. You're able to stretch a vehicle loan over a period of 12 to 84 months. Ultimately, Loans Canada makes it easy to pay in regular installments and is also suitable for borrowers with weaker credit or those who want a lower monthly payment on their vehicle.
Learn more by reading our complete Loans Canada review.
CanadaAutoFinance.ca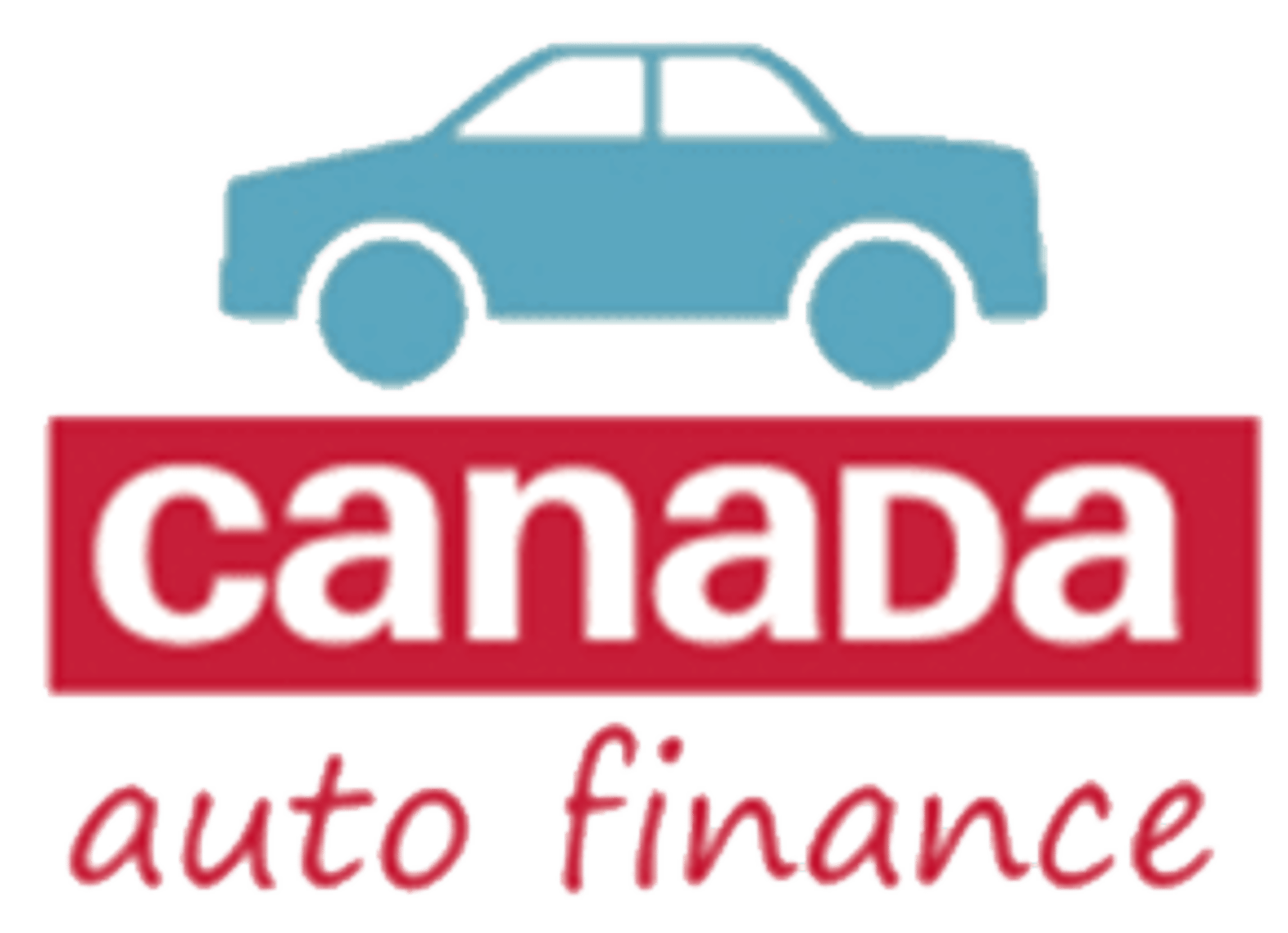 Designed as a loan aggregator for applicants anywhere on the credit spectrum, Canada Auto Finance provides users with a list of pre-approved vehicle financing options in less than 30 seconds. All you need to do is fill out the company's quick form and wait for a finance manager to connect you with an authorized dealer in your area. Applicants are also able to finance a private sale through Canada Auto Finance, refinance current vehicles, or otherwise arrange financing from non-network dealers.
You'll only be able to borrow between $5,000 to $45,000, but the company's positioning as a low-credit auto financier makes this logical. Also fitting in with this theme is the potential to be approved without a co-signer, for $0 down, with zero application fees, and without providing an SIN. This may also mean your APR is on the higher side (4.90% to 29.95% on average). Those with a credit score of 625 or higher should qualify, but you'll need to have at least $1,500 in monthly income for approval.
CanadaDrives.ca

A streamlined online walkthrough helps users pinpoint the exact type of loan they need, incorporating factors like vehicle type, amount of money down, budget, trade-in, and credit score. Other useful features of the online interface include a visual inventory page and live chat function.
APRs range from 0-30% depending on factors like credit score and whether or not the vehicle is used or new. Applicants can get financing on vehicles worth $5,000 to $75,000 and with terms between 12 and 96 months. The company was established in 2010 and enjoys a TrustPilot rating of 8.8 with over 1,000 reviews.
Understanding car loans — what you need to know
A car loan is a personal loan in which a lender loans a borrower the funds needed to buy a car. In exchange, the borrower agrees to repay the lender the loan amount with interest, typically in monthly payments, until the loan is fully paid off.
Here are the three things you need to understand before getting a car loan:
1. Principal
Principal is the total sale price of the car, and the amount you borrow. This includes any fees from the lender or dealership (e.g. administration, registration, etc. and can be as high as 8-10 per cent of the principal) and any add-ons or options (e.g. tinted windows, leather seats, etc.) you may select.
2. Interest rate
The interest rate is the percentage the lender charges the borrower on the money loaned. The rate given by a lender can depend on several factors, including:
The lender's prime rate
Your credit score
The vehicle's make and model
If you have an excellent credit score, including a decent wage, will typically qualify you for the best (prime) interest rate on a car loan.
3. Term
The term is the period of time in which the car loan is to be repaid.
Car loan lengths are typically between two and eight years.
Longer car loans in Canada have the advantage of lower monthly payments, but can lead to the unfortunate situation where you have negative equity in your vehicle (you still owe money on the vehicle when it's inoperable). For that reason, you might think twice before taking on a seven or eight-year car loan.
A general rule of thumb is to try to cap it at five years if your cash flow allows. (If you're confident that you'll have a steady source of income that you can budget a monthly payment from for the next five years.) If it doesn't, consider buying a less expensive vehicle, or consider leasing.
Does it make sense to lease, finance, or buy a car in cash?
Why you might lease a car:
You prefer to drive a new vehicle: When you lease a vehicle, you're essentially only renting it. The typical car lease lasts only two to four years. Once the lease is up, you can return the car and start the process all over again by leasing another new vehicle or you can buy out the lease from the dealership if you want to keep the vehicle.
Cash (flow) is king: The biggest advantage with leasing is cash flow. When you lease, your monthly payment will be lower than if you take out a car loan to purchase the same vehicle. Unlike a loan, where you borrow the full purchase price of the vehicle, with a lease you're only borrowing the amount that the car will depreciate in value over the period of time of the lease. A vehicle that costs $600 a month with a car loan may only cost $350 a month with a lease.
You enjoy driving nice cars: The lower monthly car payment when you lease versus own means that you can afford a nicer make and model of car than you otherwise would be able to if you financed or bought the car.
You don't drive very often: If you mostly use your vehicle for commuting short distances, leasing may make sense. You don't have to worry about going over the distance limits on your lease and being forced to pay costly overage penalties. Most standard car leases come with a limit of 24,000 kilometres. As long as you stay within the limit, you should be fine.
Peace of mind: Since you're always driving a newer vehicle, you're less likely to incur costly car repairs since the vehicle is almost always under full warrantee. Although note that if you do need car repairs, you may be required to get them done at the lease's dealership, which may cost you more than taking your car to the neighbourhood auto mechanic.
Why you might finance (take out a loan) a car:
You drive long distances: When you finance (or own) a vehicle, you don't need to worry how often you drive it. If you're commuting long distances to work and planning to travel a lot, you won't have to stress about facing penalties you'd incur when leasing. You're generally better off financing instead of leasing if you plan to drive over 30,000 kilometres a year.
You're in it for the long haul: Unlike a lease, once you pay off a car loan, the vehicle is yours. There are no more monthly payments to deal with. It's an asset that can be used to make a stronger financial case, for instance, when applying for a mortgage. You can drive it into the ground or trade it in. It's completely up to you.
Freedom of choice: If you're a car enthusiast, chances are you'll want to modify your vehicle. If you want to add a custom tailgate, you're out of luck if you lease. Not so if you took out a car loan, in which you can customize your vehicle to your heart's content.
Building your credit score: There are five factors that make up your credit score. Payment history is the most important factor, accounting for 35% of the score. By steadily paying your car loan over time, it can have an overall positive impact on your credit score.
Why you might buy a car in cash:
No monthly payments: If you have the cash, you might consider buying a vehicle outright. When you do, you don't have any monthly car payments to worry about, which will reduce the mortgage amount you'll qualify for if you're planning to buy a home. You also won't have to worry about going to a lender for financing.
Cash incentives: To entice you to pay in cash, the car dealership may offer you cash incentives (i.e. a discount on the car cost) as a sweetener.
How does a car loan work?
Applying for a car loan
You'll need to complete the lender's car loan application form, where you'll provide your basic personal and financial information. You'll also typically need to submit other documentation, including notices of assessments for two years, your monthly housing cost, the make and model of the vehicle you're considering purchasing, and any monthly debt obligations you have. A lending specialist will then review your files and crunch the numbers to see if you qualify for the loan. Pre-qualification can be done to see if you can afford the car you want (this can help avoid dinging your credit score). Pre-qualification is just like applying for a car loan, but without pulling your credit report, and therefore avoiding the potential hit to your credit score.
When applying for car loans, you'll want to limit the number of lenders you apply with, as applying with too many lenders in a short period of time can negatively impact your credit score.
Receiving a car loan
The process of receiving the car loan depends on whether your lender is a bank, online lender, or dealership. With a bank or online lender, a lump sum payment is typically deposited into your bank account. You can then use the funds to purchase the vehicle from the dealership. However, if you're buying the car directly from the dealership, you won't typically receive a deposit since you're borrowing the money from the dealership who owns the vehicle. You'll simply receive the vehicle and will be required to start making your car payments.
Repaying a car loan
Car loans have a set repayment schedule depending on the term of the car loan you choose. If you choose a shorter-term loan, your monthly payments will be higher, and if you stretch it out, your monthly payments will be lower (although you'll pay more in interest over the life of the loan). To keep your credit in good standing, you'll want to make your car payments on time.
The payments are typically withdrawn by way of preauthorized payment from your bank account. If you come into extra money (such as a tax refund, pay raise, inheritance or bonus at work), you can typically make extra payments above and beyond your regular/minimum car payments. This reduces the term of your car loan, thereby saving you money you would pay in interest.
Payment terms
A car loan's payment is usually fixed (stays the same) during the term of the loan. When you make a car payment, similar to a mortgage, a portion of it goes toward interest and a portion goes toward principal. Car loan payments are front-loaded and paid via amortization. As such, you'll pay the most interest at the beginning of the loan.
How interest is calculated
There are two types of interest calculations on car loans: simple interest and compound interest. With simple interest, interest is only charged on the original amount that you borrowed (the principal). With compound interest, interest is calculated on both the principal plus the interest accrued since the beginning of the loan.
When you sign up for a car loan, you should receive a financial disclosure, which expresses the interest rate as APR (annual percentage rate). This takes into account the total cost of borrowing and includes compounding interest, fees and anything else you may be required to pay. This represents the true overall cost of the car loan.
You can use our car loan calculator to find out how much interest you can expect to pay on your loan overall.
Car loan calculator
Checklist before applying for a car loan
Below is a list of items to gather before applying for a car loan.
Credit score and credit report
It's beneficial to have a high credit score when seeking out a car loan—the higher your credit score, the more likely you are to qualify for the lowest interest rate possible. So I recommend that you review your credit score and credit report before you apply for a loan.
You'll want to request them from both the major credit reporting bureaus, Equifax and Transunion, since some lenders only report to one credit bureau. If you find that your credit score is on the low side, try to improve it by paying down your credit card balances and other outstanding debts. Keep an eye out for any inaccuracies on your credit report that negatively affect your score. If you see an error, take steps to correct it before applying for the loan.
Make and model
Decide on the make and model of the vehicle you'd like to purchase. This will give your lender a purchase price so that they can come up with the terms of your loan.
Personal and financial information
Your lender will request personal information, such as your full legal name, date of birth and current address. They'll also want to know about outstanding debts as well as rent or mortgage payments. If you're putting money down on the vehicle, the lender may request to see proof of your down payment in the form of recent bank statements.
Driver's license
Your lender may request that you provide photo ID in the form of a driver's license. Having a driver's license can help, since borrowers with a driver's license are typically more likely to pay back car loans.
Employment history and income
Lenders typically ask for your employment history for the last three years. To ensure you can afford the car loan, your lender will often ask for proof of income, in the form of notices of assessment for the last two years.
Banking details
Your lender will request a void cheque and may request that you complete a preauthorized payment form to automatically withdraw the car loan payments from your bank account.
Types of auto loans
Banks and credit unions
When a Canadian bank or credit union approves an auto loan they typically deposit the loan amount directly into the borrower's bank account. The borrower can then use the funds to pay the car dealership for the vehicle they'd like to purchase. This is often referred to as "direct lending," since the car loan comes directly from a bank or credit union.
Dealership financing
As the name implies, dealership financing is when the loan is administered by the dealership selling the vehicle. The biggest advantage of dealership financing is convenience: You can buy the vehicle and finance it at the same time and location. It doesn't get any easier than that!
Just make sure you take the time to shop around, and be confident that you're getting a car loan with a reasonable interest rate and favourable terms.
Online lenders
Fintech (short for financial technology) has made it easier than ever to obtain a car loan. With an online lender, you can apply for a car loan from the comfort of your home. It's a convenient approach to getting a car loan, as application forms are completed online. And it's very easy to shop around for the best loan terms possible, which helps borrowers save more money.
Auto loan features you should pay attention to
Before you start your search for the best car loan you can find, remember these key factors to keep an eye on:
Interest rate: The lower the interest rate on the loan, the less you'll pay for the car in the long run.
Fixed/variable rates: Fixed-interest car loan rates in Canada remain the same for the term of the car loan, while variable rates can fluctuate with a change in the lender's prime rate. Variable rates offered are typically lower than fixed rates, but you might nonetheless consider going with a fixed rate if your cash flow is tight or you're risk averse.
Simple/compound interest: Simple interest is based on the principal amount of the car loan, while compound is based on the principal + the interest that accumulates during the compounding period.
Repayment schedule: If you're looking to maximum monthly cash flow, you may go with a longer loan term, although the tradeoff is you'll pay more interest over the life of your loan.
Payment frequency: Lenders often let you choose the payment frequency of car loans. Common payment frequencies include weekly, bi-weekly, semi-monthly or monthly payments. In terms of cash flow, it's easiest if you choose a payment frequency that matches your pay schedule at work.
Recommended read: How the best credit cards for car rental insurance in Canada work