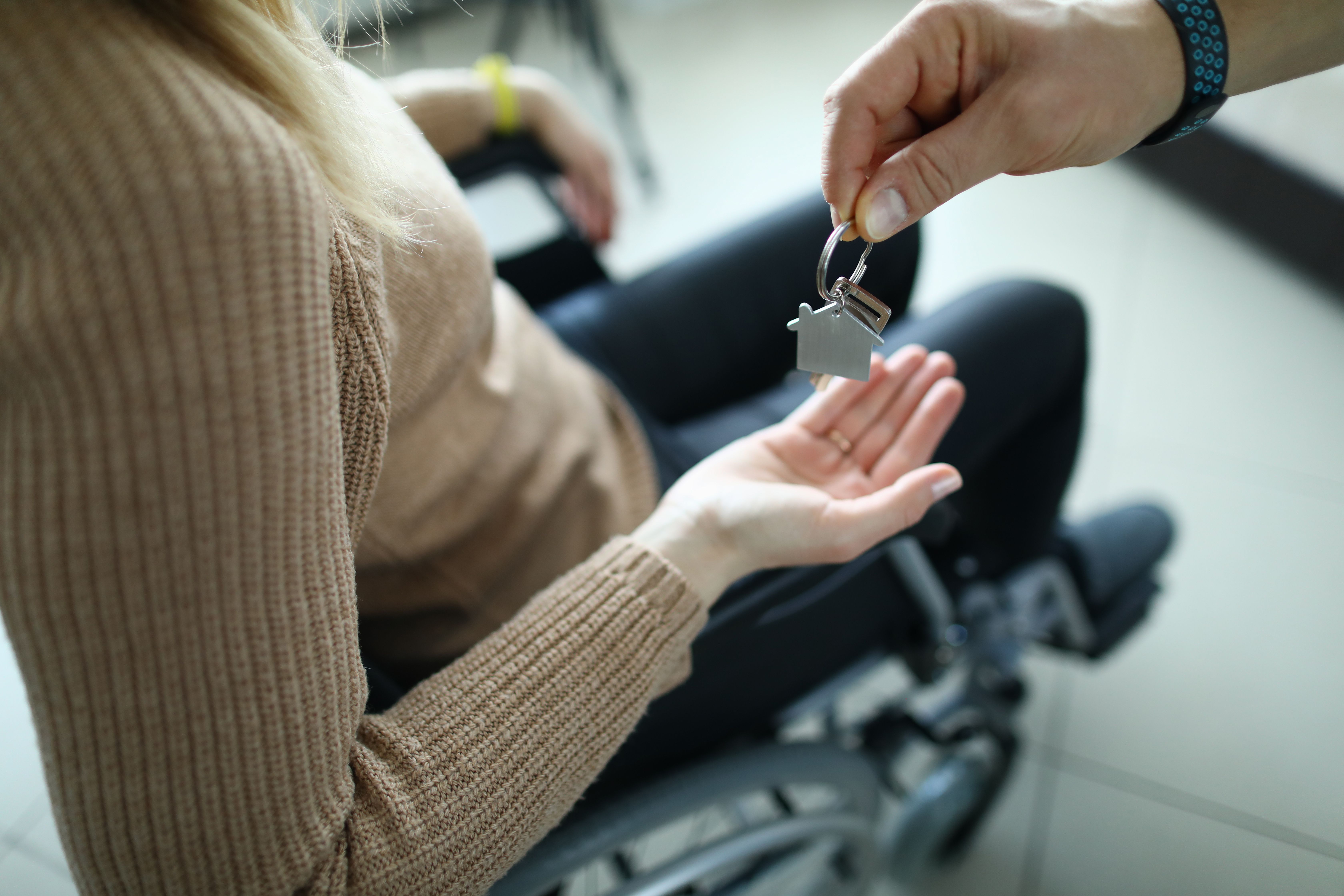 All you should know about taking a loan while receiving ODSP
We adhere to strict standards of editorial integrity to help you make decisions with confidence. Please be aware that some (or all) products and services linked in this article are from our sponsors.
We adhere to strict standards of editorial integrity to help you make decisions with confidence. Please be aware this post may contain links to products from our partners. We may receive a commission for products or services you sign up for through partner links.
Are you a person living with a disability who's on the Ontario Disability Support Program (ODSP) and you're looking for a loan? Then this article is for you. In this article, we'll look at what is an ODSP loan, what kinds of loans are available, who is eligible, what can you use it for, and who needs it. After reading this article you'll have a better idea about whether it makes sense for you to apply for an ODSP loan.

What is ODSP?
Before we look at what an ODSP loan is, it helps if we look at what the Ontario Disability Support Program is. If you're a person with a disability living in Ontario, this program can provide you with financial assistance. Living with a disability can challenging; it can also be costly. Not only do you typically face added expenses, you may not get the same job opportunities, or your disability could be so severe that you can't work at all.
The ODSP was introduced by the provincial government to help cover the costs of basic living needs for people with disabilities. This includes shelter, food, clothing, and prescription.
What Is an ODSP Loan?
Now that we know what the ODSP is, now let's look at what an ODSP loan is. Simply put, an ODSP loan is a personal loan for someone on ODSP.
If you're receiving ODSP you may be wondering if you can even take out a loan. The simple answer is yes, you can. In fact, the ODSP you're receiving may help you qualify to borrow more money. That's because the ODSP income you're receiving is usually counted as income for loan qualification purposes.
How to Apply
1.

Check your credit score so that you are aware of what kinds of loans are available to you.

2.

Be sure to shop around. Inquire with several lenders about the interest rate and terms and conditions before making your final decision. Loan aggregator websites like LoanConnect and Loans Canada make shopping around easier than ever. Fill out one application and get connected to top lenders in the country.

3.

Review the eligibility criteria of each lender to make sure you fulfill them. For example, most lenders have minimum income and credit scores. You'll want to make sure you can answer those requirements before you move forward, otherwise, it's time wasted and you risk affecting your credit score for nothing.

4.

Apply! Once you've found the lender that's right for you, go ahead and make the move. Each lender has its own application process, but most of the time it involves submitting a loan application form.
What Kinds of Loans are Available?
ODSP loans work like any other loans. The kinds are loans for people on ODSP are similar to those not on ODSP. The three main types of ODSP loans are unsecured, secured and guarantor loans.
Unsecured Loans
An unsecured loan is a loan that's not secured by any asset. Because of that, it carries a higher risk for lenders and tends to come with a higher interest rate. These are usually installment loans, meaning you have to pay them back on an agreed upon payment schedule.
Secured Loans
On the other hand, a secured loan is a loan secured by a valuable asset, such as your home or vehicle. Because of this, the lender has a lower risk and will almost always offer you a lower interest rate.
Guarantor
If you're having difficulty qualifying for an ODSP loan on your own, you might look into a guarantor loan. With a guarantor loan, a family member or friend would co-sign the loan to help you qualify.
Top Lenders for People Receiving ODSP
There are many lenders that can provide you with a loan even if you're currently receiving ODSP. We recommend you shop around and choose one of the best personal loans providers in the market. Here are some of our top choices for loan providers that have good offers for the loan you might need right now.
| - | Fairstone Loans | LoanMeNow | LendDirect |
| --- | --- | --- | --- |
| Rates | 19.99% to 39.99% | 28.00% to 32.00% | 19.99% to 46.93% |
| Loan sizes | $500 to $50,000 | $300 to $1,000 | up to $15,000 |
| Loan types | Unsecured & secured | Unsecured | Unsecured |
| Special features | Quick turnaround, funds provided the same day | No credit check | Permanent flexibility |
Fairstone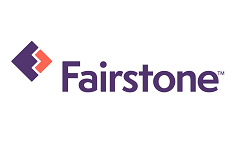 Fairstone offers a quick turnaround time. You can receive your money as soon as today. This can be great if you need a personal loan quickly. Fairstone also offers personal one-on-one advice.
LoanMeNow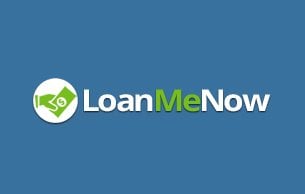 Worried about lowering your credit score? With LoanMeNow, there's no credit check required (although you'll pay a higher interest rate because of it). With a 24 hour approval timeline, you can get the money you need quickly for any emergency expenses that come up.
LendDirect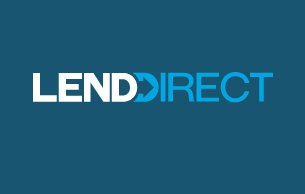 LendDirect lets you obtain the money you need on an ongoing basis. It has an easy-to-use website to obtain the financing you need. Prefer to speak to someone in person? There are also brick and mortar branches you can visit.
Who Is Eligible?
To be eligible for an ODSP loan, you must qualify to receive payments under the ODSP. To qualify for the ODSP, you must meet these basic qualification criteria:
You're age 18 or older
You're a resident in Ontario
You can prove you have financial need
You're considered a person with a disability under the program's definition or you're part of a prescribed class.
Once you're receiving payments under the ODSP, you can apply for an ODSP loan at a lender of your choosing. Similar to any other borrower, the bank will look at your income (including the amount of ODSP you're receiving), how much debt you already have, your credit score and employment history.
The lender will use all of this information to determine if you're eligible for an ODSP loan and if so, how much you're eligible for.
What Can You Use It For?
You can use an ODSP loan as you see fit. That being said, most banks won't approve your ODSP loan application without first knowing what you're going to use it for. The lender does this because they want to make sure you're going to use the loan in a responsible manner and that you'll have the ability to pay it back.
An ODSP Loan can be used for one of the following (but not limited to):
Paying for a Vehicle
Covering Extra Medical Expenses
Covering Emergency Expenses
Paying for Large, One-Time Purchases
If you live in a city or town without adequate public transportation or you have a disability that impairs your ability to move around, it helps to have a vehicle. Unfortunately, vehicles don't come cheap. Most of us can't afford to pay for a vehicle in cash. That's when taking out an ODSP loan to finance the purchase of a vehicle can make sense.
Although a lot of medical expenses are covered under OHIP (Ontario Health Insurance Plan) and other related government plans, there are many other medical expenses that aren't covered that you may be required to pay out of pocket. If the money you're receiving under the ODSP isn't enough to cover those extra medical expenses, that's when you might have to take out an ODSP loan.
An ODSP can also be useful for covering emergency expenses. For example, if your car breaks down or your roof is damaged by a windstorm, an ODSP can help you out.
Likewise, for large one-time purchases like a computer or wheelchair, an ODSP loan can help finance those.
Who Needs It?
Just like any other loan type, just because you qualify for an ODSP loan, it doesn't mean you necessarily need it. ODSP loans are intended for those who truly need it.
The money you receive under the ODSP loan isn't free. You'll pay interest on it. For that reason, it's a good idea to only apply for it if you have a financial need.
The amount you'll receive under the ODSP on a monthly basis depends on many different variables, including your shelter costs, how many family members you have and their ages. As a result, if you're receiving ODSP, you may find that you're not receiving enough to get by. This could mean that you need to borrow in the form of an ODSP loan.
Who Should Stay Away?
As with any other type of loan, you should stay away if you don't have a plan for paying it back. If you're taking out a loan to pay for a one-time costly expense, but you don't have the capacity to pay it back, you should really think twice before borrowing the money. If it's something you absolutely need then that may be fine, but if it's something you can do without then you might decide not to take out the loan for now. Just because the bank will approve you for the loan, doesn't mean you should take it out. You may have other expenses that the bank isn't accounting for.
If you don't already have a monthly budget, you'll want to create one and figure out how you can afford to pay back to the loan and over what timeframe.
How to Increase Your Chances of Getting Approved
There are several ways to increase your chances of getting approved.
Good Credit Score: The simplest way is by maintaining a good credit score. If you don't meet the minimum credit score at most lenders, you'll have fewer choices and likely pay a higher interest rate. You might want to look into some credit building tools like the one offered by KOHO that helps you build your credit for between $7-$10 a month for 6 months.
No Late Payments: This is related to credit. Make your payments on time on any other debt that you have. If you miss any payments, lenders might think twice about approving your ODSP loan application.
Prepare a Plan: Show your lender your repayment plan. Present them with your debt, income and expenses and explain to them how you plan to pay back the loan.
Get a Guarantor: Having someone who is willing to sign off on your loan not only helps you better secure your chances because of eligibility requirements, it also says a lot about how responsible you are (enough that someone is willing to put their own name on it).
Don't Overdo the Application: Don't apply for too many lenders at the same time. When you do that your credit score could take a hit, so it's best to avoid.
Pros of Getting a Loan
ODSP loans can provide you with the short-term cash flow you need.
ODSP loans are available with a variety of lenders, making it easier to shop around for the loan with the best rate and terms and conditions.
Lenders can let you add a guarantor if you're having trouble qualifying on your own, allowing you to borrow the money that you need.
Cons of Getting a Loan
ODSP loans can put you further in debt if you don't have a plan to pay them back.
As a person with a disability you're on a fixed income, so this makes it more challenging to pay back an ODSP loan.
The Final Word
Contrary to popular belief it is possible to get a loan when you're on ODSP, but just because you can get a loan, doesn't mean that you should accept it. Before taking out an ODSP loan, just like any other loan, you'll want to shop around. That being said, it's a good idea to apply with one lender at a time; otherwise, you could hurt your credit score by applying at too many lenders.
Be sure to have a plan for paying back at your ODSP loan, otherwise, you could find yourself in a worse financial position than you started.
FAQs
Can I get a disability loan if I have bad credit?

+

Yes, you can. You can help improve your chances of being approved for an ODSP loan in several ways. You can apply for a secured loan instead of an unsecured loan and pledge an asset like your car or home as collateral. You can also have a family member or friend with excellent credit sign on as a guarantor to provide the lender with a safety net in case you can't repay the loan.

What are some factors to consider when shopping around for the best ODSP loan?

+

Factors to consider include the interest rate, the loan amount you'll be approved for, the monthly payment and the length of time you have to repay the loan.

What if I no longer qualify for ODSP and stop receiving payments in the middle of my ODSP loan? Does that affect my eligibility for the ODSP loan?

+

It depends on the lender. You'll want to speak with your lender to see how that may affect your eligibility for ODSP and your repayment requirements.