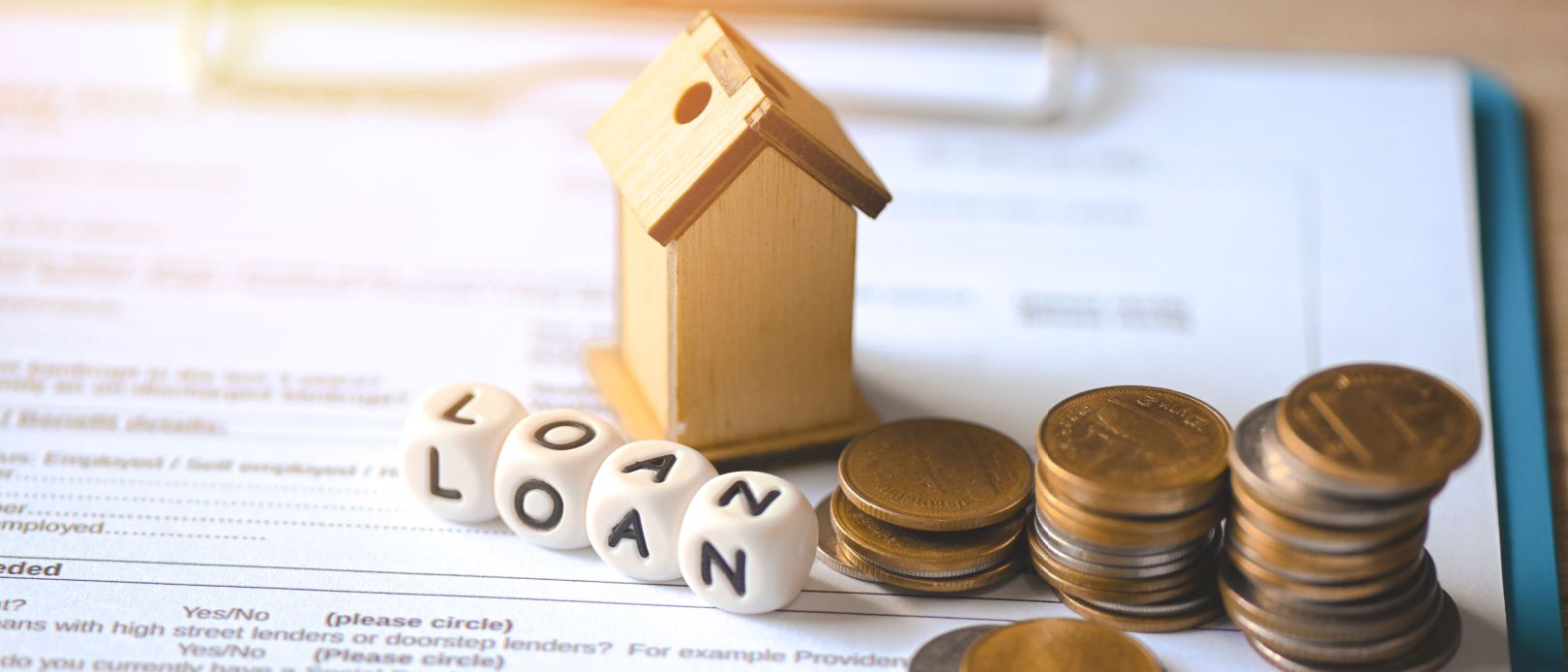 LoanConnect review: Various loans for various needs
Bigc Studio / Shutterstock
We adhere to strict standards of editorial integrity to help you make decisions with confidence. Please be aware that some (or all) products and services linked in this article are from our sponsors.
We adhere to strict standards of editorial integrity to help you make decisions with confidence. Please be aware this post may contain links to products from our partners. We may receive a commission for products or services you sign up for through partner links.
LoanConnect

Apply now ►
Quick Facts
Loan amount: $500 to $50,000
Loan term: 3 to 120 months
Minimum credit score: N/A
Minimum annual income: N/A
APR: 4.99%-46.96%
About LoanConnect
LoanConnect started in 2016 to help Canadians in need of a loan. This company serves as a middle ground between banks (which make it difficult or even impossible to get a loan if you have a poor credit score) and payday type money lenders (who charge ridiculous amounts of interest, think 600% APR).
LoanConnect is based out of Toronto, however, the site and its service are accessible to all Canadians across the country's provinces and territories.
LoanConnect is essentially a search engine for loans and can get you set up in as little as 5 minutes. As per their website, LoanConnect 'aims to be Canada's premier online loan search and approval institution'. The company is known for helping Canadians find competitive rates, no matter their credit score, for loans $500 to $50,000.
What type of loans are available?
Since LoanConnect is a search engine that connects lenders with those in need of a loan, pretty much every loan type is available. Whether you have a medical emergency and need cash fast, are re-doing your kitchen, or just want to pay off some bills, LoanConnect has an option for you.
Here are some of the common loan types offered by LoanConnect:
Debt consolidation
Student loans

Emergency loan

Business loan

Home renovation loan

Car loan

Personal loan

The details of each of these loans will depend on which lender you end up choosing, but LoanConnect will lay all that information out for you so that you can make an informed choice.
How to apply
Using LoanConnect is easy and can be done online. Upon arriving at the LoanConnect website you will see a red 'apply now' button in the top right corner. Click on this and you will be re-directed to a page where you will be required to fill out the three different steps.
Step 1: Contact information
The loan amount you are looking for (remember, LoanConnect offers $500 to $50,000)
The type of loan you want (there is a dropdown menu to select from)

Personal information including name, address phone number.
Step 2: Financial situation
Citizenship status
Employment status

Housing status

Annual income

Housing costs
Other expenses

Credit score (if you do not know your credit score, there is a link to a tool that will help you estimate)

Step 3: Confirmations
Accept Loan Credit terms and conditions (make sure you read the fine print!)
Decide if you want to receive information about other services and offers


The available offers are set out in a chart form so you can compare the max term (in months), APR, whether or not you are pre-qualified, and the monthly payments. If you like the looks of one, or more, of these loan options you can click on a link that will redirect you to the lender's website where you will be asked for a few more details and finalize your loan application.
Once approved, your money will be deposited in your bank account in as little as 12 hours depending on the lender. The payment process will depend on the lender you choose, but generally, you'll have weekly, bi-weekly, or monthly payments for the agreed upon rate that is taken automatically from your bank account.
Click here to get a loan with LoanConnect
Am I eligible for a LoanConnect loan?
Similar to other lenders or lending platforms, to be eligible for a LoanConnect loan you must be a Canadian citizen that is, at least, the age of majority in your province. As mentioned before, you can apply for a loan if you have bad credit and existing debt. The only condition is that your debt not total more than 60% of your income. So if you meet all these criteria, you're good to go for a LoanConnect loan!
Should I go with LoanConnect?
If you are looking for a loan, there is no reason not to search with LoanConnect. The fact that it is a search platform makes it easy for you to search for options from the comfort of your home. It's fast, free, and painless.
Plus, since it's not one specific lender but works with multiple lenders, you're more likely to be able to find a loan to suit your needs. LoanConnect offers all kinds of loans to everyone; no matter your credit score.
Pros and cons
Pros
No minimum credit score
Multiple types of loans available
Available Canada-wide
Loan amount $500 to $50,000
Quick and Easy to do online
Cons
LoanConnect is not the actual lender, just a middleman
Your only options will be the lenders that partner with LoanConnect
It should be noted that just because you use the LoanConnect platform to search for loans, it doesn't mean you have to choose any. There is no obligation to move forward if you don't see an option that you like or feel comfortable with.
Is LoanConnect secure?
Security, as it should be, is a valid concern when it comes to applying for a loan online. However, LoanConnect pride themselves in taking security very seriously and protecting your information.
LoanConnect uses the latest security programs to encrypt their data and protect your financial information. Your information is only sent out to the lenders who match your profile and that information is sent via an encrypted channel and only available at that particular time.
Should I get a loan from LoanConnect?
LoanConnect is free to use (they make their money from the lenders themselves, not from you as a user on the platform) and offers a quick and easy way to search for a loan. So yes, it's definitely worth using LoanConnect to search for a loan. Especially since they offer so many loan options and have no limitations for those with low, poor, or no credit scores.
Alternatives to LoanConnect
Best for
Newcomers in Canada (short credit history)
So, how does LoanConnect stack up to the competition? Well, since it's not actually a lender it's tricky to compare. That being said, when you look at the numbers above, LoanConnect performs pretty well. Its primary competitor, Loans Canada, who have been around longer and offer a larger lender network, is better for those who might have a short credit history. Yet LoanConnect still takes the cake with its short time to payment (you can see funds in as little as 12 hours) and easy application process (about five minutes or less).
In general, through LoanConnect you have the best chance at finding a loan for a low rate. However, just because there is a chance to get a low APR doesn't mean you will. In this case, it might be worth using LoanConnect's results for you to compare to some competitors.
Bottom line
At the end of the day, if you are looking for an unsecured personal loan, then LoanConnect is a great place to start your search. They make it quick and easy, meaning you can do your research from the comfort of your couch. Plus, with no restrictions on credit limit and all types of loans available, LoanConnect can potentially work for everyone.
That being said, you need to remember that LoanConnect is just the search platform, not the lender. You still need to do your due diligence and look into the lenders, their rates and regulations, as well as reputation and security before you make a choice.
Click here to get a loan with LoanConnect
FAQs