Spending power
With cash and debit cards, you can only spend what you have in your wallet or bank account. If you're trying to balance your budget, you may find cash more manageable as you can physically see the money leaving.
For example, if you take $50 in cash with you for your grocery run, the odds are that you're going to be paying a lot closer attention to prices. Whereas with credit, everything gets charged, so you might just fill your cart with things you don't necessarily need.
More from Money.ca
Debit cards are now linked to either the Visa or Mastercard networks. That means you can make online purchases without using a credit card.
That said, buying with credit can be helpful too. If you know you're going to pay off your entire balance by the time your statement is due, you're essentially getting an interest-free loan.
In addition, some purchases may require you to have a credit card for insurance purposes, such as hotel stays and car rentals.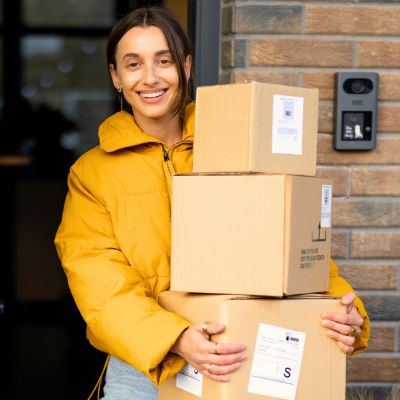 Shopping online? Let Capital One Shopping find and apply the best coupons for you. No hassle, just savings. Install now, save always.
Learn More
Consumer protection
One major advantage that credit cards have over cash is consumer protection. As a cardholder, you're not responsible for any fraudulent charges made with your credit card. Plus, some credit cards come with additional protection such as extended warranty and buyer's assurance, where your purchases are covered from theft, loss, and damage for 90 days.
With cash, you're not getting any additional protection. You would need to handle any disputes on your own. Plus, if you lose your wallet, it's unlikely that you'll get your cash back, whereas a lost or stolen credit card can be quickly replaced.
Earning rewards, with credit or cash cards
Credit cards are popular in part because you can earn cash back or travel rewards. The rewards you earn are typically worth 0.5% to 5% of your purchases. That said, if you're collecting travel rewards, the value could be even higher depending on how you redeem your points.
In addition, many credit cards offer generous welcome bonuses. These offers can be worth hundreds of dollars, but you need to spend a minimum amount by a set date. While this incentive is clearly worth it, you run the risk of spending more than usual just to get it.
It's also worth mentioning that some credit cards come with extra perks such as travel insurance, free checked bags, mobile device insurance and more. Of course, these benefits are only good if you're paying your balance in full and on time every month. No rewards are worth it if you're paying high interest charges.
Even though cash doesn't give you rewards, you can still earn points if you pay with a "cash" card. For example, Scotiabank has a debit card that lets you earn Scene+ points.
There's also the PC Money Account which is a prepaid credit card that earns you PC Optimum points. Your earn rate with these cards won't be as high as traditional credit cards, but at least you can still get points when paying "cash."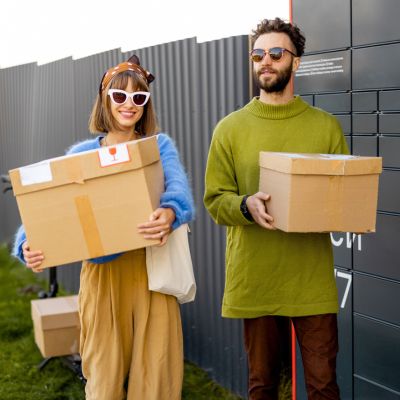 Automatically finds you the best coupons to use
Compares over 1000 merchants to give you the best price
Notifies you when your favorite items go on sale
Learn More
Building your credit
One clear advantage that credit cards have over cash is the ability to build your credit score. Your credit score is a number between 300 and 900. The higher your score, the more creditworthy you are.
To build your credit score, you need to responsibly use credit products, such as credit cards. Generally, if you're always paying your bills on time and limiting the amount of credit you're using, your credit score will be in good to excellent standing.
Since cash and debit aren't credit products, neither option will build your credit score when making purchases. This could be a problem if you ever need a loan, such as a mortgage. For this reason, it's a good idea to have a credit product, and make payments on time.
What retailers accept
Sometimes, the decision between cash and credit is made for you. For example, some retailers will only accept cash, while others may only allow you to use certain types of credit card.
While some people may find this annoying, you should consider it from the retailer's perspective. Retailers have to pay a fee to the credit card networks whenever customers pay with their credit cards. Those fees can cut into already razor-thin margins, which is why some small businesses may only accept cash and debit.
As for retailers that only accept a specific type of card, it's usually for a particular reason that helps their bottom line. For example, Costco only accepts Mastercard. It's no coincidence that their co-branded credit card is issued by Mastercard.
The choice is yours
If you spend responsibly, credit cards are a great tool that let you earn rewards and build your credit score. But if the priority is to keep your spending in check, cash is the way to go.
Sponsored
Automatically apply coupon codes for free - it's kinda genius
Capital One Shopping's browser add-on automatically applies coupon codes as you shop online. It also alerts you whenever there's a better deal available from another retailer. It's absolutely free – plus it takes only two clicks to install.
Add the Capital One Shopping browser extension today and start earning discounts of up to 50% on the things you already buy. Your bank account will thank you