Consider your options when a new program is announced
In June, grocery giant Empire Company Ltd. — which owns brands such as Sobeys and FreshCo — announced that they would be parting ways with the Air Miles loyalty program. The move was being introduced because Empire was becoming a co-owner of the Scene+ program.
While there's no denying that Scene+ is more flexible than Air Miles, it presented consumers with an interesting situation. They could sign up for a Scene+ account and continue to earn points at Empire-owned grocery stores, or they could switch grocery stores and earn different loyalty points.
Changing where you shop may seem a bit far-fetched, but with the right loyalty program, it can be worth your while. PC Optimum is the loyalty program for Loblaw Companies Ltd. and includes brands such as Loblaws and No Frills. You can also earn PC Optimum points at Shoppers Drug Mart and Esso gas stations. Normally, you would only earn points on in-store and targeted offers. However, if you signed up for a PC Financial Mastercard, you'd earn points on every purchase.
Making the switch would allow you to earn the same loyalty points at multiple retailers. That could have a huge impact on your bottom line.
Unexpected vet bills don't have to break the bank
Life with pets is unpredictable, but there are ways to prepare for the unexpected.
Fetch Insurance offers coverage for treatment of accidents, illnesses, prescriptions drugs, emergency care and more.
Plus, their optional wellness plan covers things like routine vet trips, grooming and training costs, if you want to give your pet the all-star treatment while you protect your bank account.
Get A Quote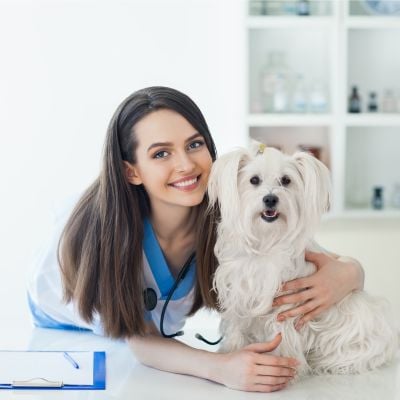 Watch out for devaluations
No consumers reasonably expect loyalty programs to remain the same forever, but some devaluations are worse than others. When this happens, it would be natural for you to consider your options.
Back in 2020, WestJet — Canada's second-largest airline — announced that they were updating their Member Exclusive Fares. Under the old system, you could purchase select fares at a fixed price. For example, you could redeem 125 WestJet Dollars for a one-way journey within Canada and the U.S. The catch was that only a limited number of these fares were available per flight, and you had to pay the entire fare with your WestJet Dollars.
Under the new system of Member Exclusive Fares, discounts would be available on every eligible WestJet flight, which sounds good. There's just one problem, the new discount was hardly worth it since it was typically less than 10% off. That's not a great value proposition for customers.
For an airline trying to compete against Air Canada, you would think it would make its loyalty program more appealing. While Air Canada's loyalty program, Aeroplan, has seen a few devaluations over the years, the program's flexibility is still incredible. They have hundreds of retail partners, more than a dozen credit cards where you can earn Aeroplan points, and you can use your points on any seat available on an Air Canada flight.
See what else is available to you
Most people who collect general travel rewards points will do so through their bank. This is the natural thing to do since your financial institution will usually give you the option to get a travel rewards credit card as part of your banking package.
Here's the thing, not every bank travel rewards program is the same. American Express Membership Rewards is often viewed as one of the best programs since you get great redemption options and you can transfer your points to airline and hotel partners. On the other end of the scale, BMO Rewards isn't as popular with loyalty enthusiasts since you have fewer earning and redeeming options.
Your current credit card may not be ideal if you want to maximize your points. Ideally, you want a card that gives you an increased earn rate at merchants where you regularly shop, such as grocery stores and gas stations.
In addition, since there's usually a welcome bonus — which is typically worth a few hundred dollars — available when signing up for a new credit card, it's always worth seeing what the current offers are.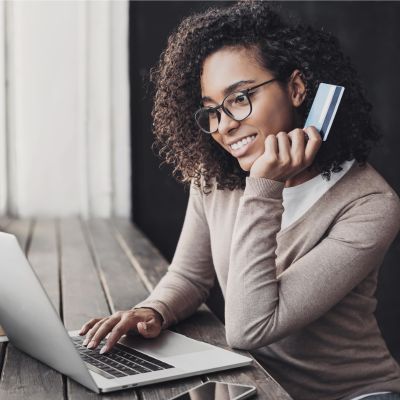 Making the switch is easier than you think
Regardless of where you shop or how you travel, you should be signing up for every loyalty program available so you can earn points on your purchases. That said, concentrating on two to three programs will help you rack up those points quickly.
Generally speaking, credit cards will always be the quickest way to earn points since you'll get something for every purchase you make. However, some people don't realize that you can get a credit card from a different financial institution than the one you do your day-to-day banking with. For example, you could get an RBC credit card even if you bank with TD.
Yes, applying for a new credit card and closing old cards will affect your credit score negatively. However, if you're using your new card responsibly by paying your bills on time, your credit score will go back up over time. One or two new credit applications a year won't make much of a difference in the grand scheme of things, but the rewards you earn by not being loyal to just one card can be worth quite a bit.
Sponsored
Trade Smarter, Today
With a wide variety of investment chocies, CIBC Edge makes it easy for you to trade how you want, when you want.