Interest rates are approaching their peak
Since March, the Bank of Canada has raised interest rates seven times. The overnight rate now sits at 4.25%, which is 4% higher than where things were when the year started. To give some context, every .50% increase would cost you another $100 each month for every $300,000 borrowed. Those on variable-rate mortgages have already felt the pain, but homeowners that are set to renew soon need to start thinking about their plans now.
During the last policy announcement, the Bank of Canada signalled that it's near the end of its hiking cycle. That said, additional increases are always possible.
For those in a good financial position, it might be worth considering a shorter term mortgage for now (such as three years) to see how things play out. Now, if you've been caught in this rising interest rate environment and it's given you anxiety, switching to a fixed-rate mortgage might allow you to sleep better.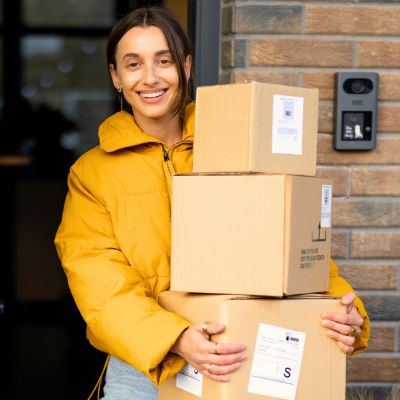 Shopping online? Let Capital One Shopping find and apply the best coupons for you. No hassle, just savings. Install now, save always.
Learn More
The rise and fall of home prices
The rise in interest rates has had a direct impact on housing prices. Once rates started to rise, home prices started to fall. While this may have sounded good for potential homebuyers, affordability didn't get any better. That's because the cost of borrowing has outpaced the price declines in many markets throughout Canada.
If you're in the market for a home, don't try to time things. Sure, a housing crash is possible, but there's also a possibility that prices increase again. If you purchase a home that fits your budget and plan on staying in it for five or more years, then don't worry too much about the price. Think of your home as a place to live and not an investment.
Gas prices have become more manageable
The constant swings in gas prices have left many drivers with road rage. Fortunately, the price of fuel has dropped significantly compared to what we've seen over the last two years. While it is possible to save money on gas prices by avoiding high speeds or using price comparison apps (like Gasbuddy), those tips can only get you so far.
Anyone looking to greatly reduce their commuting costs will need to drive less, take public transportation more, carpool, or get a job closer to home. However, all of those solutions may not be realistic depending on your situation. A better idea might be to think about the future.
When you eventually need to purchase a new vehicle, consider going electric or getting something with a lower price tag to help you keep your monthly expenses down.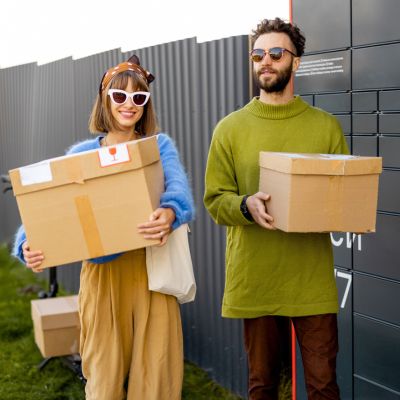 Automatically finds you the best coupons to use
Compares over 1000 merchants to give you the best price
Notifies you when your favorite items go on sale
Learn More
Rethink your cryptocurrency strategy
Undoubtedly, cryptocurrency has been all the rage in the last few years. However, some recent events may have shaken investor confidence. With the collapse of cryptocurrency exchange FTX, it's estimated that around $1 billion in customer deposits is missing and that FTX owes over $10 billion to creditors. Suddenly, many people who thought they could handle the volatility of cryptocurrency were having second thoughts as their portfolio values dropped.
There's nothing wrong with investing in cryptocurrency, but it is a highly volatile investment. When deciding on such products to be part of your portfolio, you need to really ask yourself if it's worth it. If you've been burned by a poor investment choice, it might be worth switching to exchange-traded funds (ETFs) or a robo-advisor since they could give you a better overall asset allocation. That's not to say ETFs are immune to market fluctuations, but they tend to be more diversified, offering less risk than crypto.
Grocery prices are unlikely to go down
We all know that grocery prices have gone up due to inflation, but the moment I had enough was when a head of lettuce was selling for $9 at my local grocery store. I immediately cut salad out of my meal plans.
Unfortunately, it's unlikely we'll see relief in the aisles, so it may be worth considering the following if you want to keep costs down:
Buy in bulk whenever you can to reduce your overall costs
Meal plan for the week based on what's on sale
Switch to less expensive protein options, such as beans
Purchase dried beans instead of canned
Reduce your meat intake
Price match if your grocery store allows it
Join the store loyalty program so you can earn points that can be redeemed for free groceries later
You're not alone
If all of these financial headlines have left you shaken, you're not alone. According to the fifth annual edition of the IG Wealth Management Financial Confidence Index, Canadians have seen their "financial confidence" drop by 11 per cent, compared to the same period last year. Those aged 35 to 54 saw the biggest decrease, down 17 per cent.
For some, it may make sense to consult a financial advisor in order to iron out financial priorities and get more coaching on budgeting and saving.
Even though many Canadians are still confident about their individual situations, there's no denying that what's happened in the last year has had some impact on their budgets. Looking back at what's happened can help, but don't let it leave you in a shock. It's always best to plan for the future. How you do that will depend entirely on your personal situation.
Sponsored
Automatically apply coupon codes for free - it's kinda genius
Capital One Shopping's browser add-on automatically applies coupon codes as you shop online. It also alerts you whenever there's a better deal available from another retailer. It's absolutely free – plus it takes only two clicks to install.
Add the Capital One Shopping browser extension today and start earning discounts of up to 50% on the things you already buy. Your bank account will thank you