1. Your living arrangements could change For many Canadians, retirement often means shaking up their housing situation. Now that you're not tied down to a job, you may want pack up for somewhere sunny — at least for part of the year.
If you decide to buy a place down south, you'll likely need to take out a new mortgage. In order to qualify for the best rates, you'll want to make sure that your credit score is up to snuff.
Or perhaps instead of flying the snowbird route, you'll choose to downsize and move into a retirement community, where you won't have to worry about things like cooking and cleaning.
Even though you won't need a mortgage, many retirement communities require a credit check and a security deposit before they accept a new resident.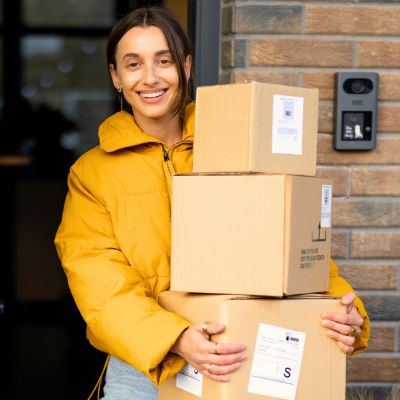 Shopping online? Let Capital One Shopping find and apply the best coupons for you. No hassle, just savings. Install now, save always.
Learn More
2. You might want to buy a new car If you've been waiting until retirement to finally splurge on that dream car you've always wanted, a solid credit score will help to make it more affordable.
Unless you're planning to pay for your new ride in cash upfront, you're going to need to take out an auto loan.
When you apply for an auto loan your lender will check your credit score, and as with a mortgage, the better your score is, the lower your interest rate will be.
You'll also need to get insurance for your new ride. In addition to your driving record, some auto insurers can use your credit score to determine your monthly premium.
3. You'll qualify for more credit card perks If you're planning to do any traveling during your retirement, it may be in your best interest to get a credit card that offers travel perks, like air miles or insurance coverage.
Every time you apply for a new credit card, the issuer will check your credit report. This is known as a hard inquiry, and it may cause your score to temporarily drop by a few points.
To qualify for the cards with the best perks — and also minimize the effects of a hard inquiry — you should aim to have a credit score in the "excellent" range, which is typically between 750 and 900.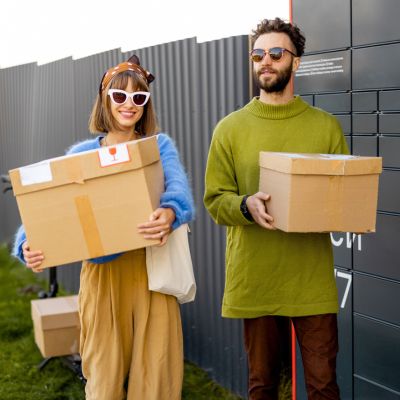 Automatically finds you the best coupons to use
Compares over 1000 merchants to give you the best price
Notifies you when your favorite items go on sale
Learn More
4. You may decide to go back to work Although most people see retirement as a chance to stop working, an idle life is not always for everyone.
You might find that you miss the sense of purpose and the feeling of community that work provides, and decide that you'd like to pick up a part-time job to keep yourself busy.
It's also possible that you'll want to work a few hours a week to help supplement your retirement savings and cover extra expenses, especially around the holidays.
Either way, your potential employer may perform a credit check before they decide to bring you on. Not every employer will look at your credit history, but it's still wise to make sure your score is in good shape and your debt is under control before applying for a new job.
5. It helps protect you against the unexpected You never know what the future might hold, and the older you get the more likely it is that you or your spouse could run into an unexpected health problem.
If a physical ailment requires you to make renovations to your home — like adding ramps or a stairlift — you might need to take out a personal loan to help cover the cost.
Or if you or your spouse should require the services of a caregiver, you might want to take out a home equity line of credit to help cover the costs if you don't qualify for government aid.
Both personal loans and HELOC loans will require a credit check, and if your score isn't great you might not be eligible for the lowest interest rates — or qualify for a loan at all.
How to maintain a good score Now that you understand the importance of keeping tabs on your credit score during retirement, you're probably wondering how you should go about doing it.
Fortunately, the steps for maintaining decent credit after you retire are exactly the same as they were when you were still working.
Here's where to start:
Check your score regularly
Checking your score at least once a month is one the easiest and most effective ways to make sure your credit is in good shape.
Online services like Borrowell will let you see your score for free whenever you want, and will email you any time your score changes.
If your score is lower than you'd like it to be, Borrowell will give you personalized tips on how to get it back on track.
Pay your bills on time
Your payment history is the single biggest contributor to your credit score, so it's essential that you pay all of your bills on time each month.
If you're going to be traveling a lot during your retirement, you might want to set up automatic payments on your recurring bills so that you don't have to worry about them while you're away.
Many credit monitoring services like Borrowell will send you a reminder email every time you have a bill coming up, which can be helpful if you have trouble keeping all your due dates straight.
If possible, pay your balances in full
Whenever possible, you should also try to pay your credit card balances in full.
This will bring down your credit utilization ratio — the amount of credit you're using divided by the amount of credit you have available — which is another important component of your credit score.
Ideally, you should try to keep your credit utilization ratio under 30%. So if you have a credit card with a $10,000 limit, never keep a balance higher than $3,000.
Keep your old accounts open
You might be tempted to close some of your old credit card accounts if you no longer use them. However, the length of your credit history affects your credit score, and closing an old account could bring it down by a number of points.
If your heart is set on cutting up a credit card, it's a good idea to start with the newest one first. That way your older cards remain active, and your credit age will generally stay intact.
Watch out for fraud
It's a sad reality that scammers often target senior citizens for identity theft and credit fraud, and if you become a victim it can have a devastating impact on your credit score.
It's important to stay vigilant and check your credit report regularly for unusual or suspicious activity.
Free services like Borrowell will notify you immediately if they see something strange on your credit report, which will help you rectify the problem before too much damage is done.
Sponsored
Automatically apply coupon codes for free - it's kinda genius
Capital One Shopping's browser add-on automatically applies coupon codes as you shop online. It also alerts you whenever there's a better deal available from another retailer. It's absolutely free – plus it takes only two clicks to install.
Add the Capital One Shopping browser extension today and start earning discounts of up to 50% on the things you already buy. Your bank account will thank you