20. Regina, Saskatchewan
The average credit score in Regina is 659, making it the city with the worst score on this list.
With a score like that, you'll definitely be able to get your foot in the door of a loan office, but it doesn't look good if you want to snag one of today's still-low but rising rates.
Nationwide, most mortgage lenders want a credit score of at least 650 but might go as low as 620 if the mortgage is insured. But to get the best rates possible? Borrowell's research shows you'll have to have at least a 680 to qualify for the lowest rates in the country.
Unexpected vet bills don't have to break the bank
Life with pets is unpredictable, but there are ways to prepare for the unexpected.
Fetch Insurance offers coverage for treatment of accidents, illnesses, prescriptions drugs, emergency care and more.
Plus, their optional wellness plan covers things like routine vet trips, grooming and training costs, if you want to give your pet the all-star treatment while you protect your bank account.
Get A Quote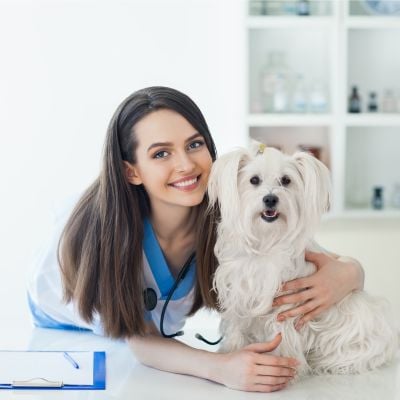 19. Hamilton, Ontario At 660, Hamilton has the lowest average credit score of the eight Ontario cities on this list.
A 2018 report by the CMHC found the Steel City had one of the worst ratios of debt to income in the country, behind only Victoria, Toronto and Vancouver. It also noted that the problem in Hamilton was getting worse faster than anywhere else.
But in the years since, Hamiltonians have clearly been working on their debt. As of the start of last year, Hamilton was noted in a study from Borrowell](https://borrowell.com/blog/average-consumer-debt-ontario) as the Ontario city with the lowest non-mortgage debt, averaging $19,932 — down 2% from the year before.
Because Hamilton is fairly close to Toronto, one of Canada's hottest housing markets, home prices and mortgages are rising along with it. According to the Realtors Association of Hamilton-Burlington, the median sale price for a single-detached home in the region rose 28% year-over-year to just over $925,000 at the end of 2021.
18. Winnipeg, Manitoba Winnipeg's average credit score is 661.
Manitobans carried the third-highest level of debt per capita of all provinces in 2020, at $20,641, according to Statistics Canada's most recent report. Only Newfoundland and Labrador and Ontario carry more, with $21,580 and $21,282, respectively.
And on top of that, a full 28% of Manitobans say they only pay the minimum balance on their credit cards, according to an Ipsos poll from March. That number is rivalled by only Saskatchewan (also 28%) and Alberta (26%).
That's probably why, coming in at 661, it's on the very edge of what's considered a "fair" score.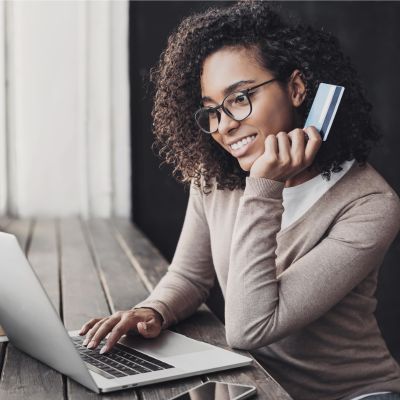 17. Gatineau, Quebec
In this city of federal government buildings and workers on the banks of the Ottawa River, the average credit score is 663.
In 2021, Quebecers carried an average of $18,126 in non-mortgage debt, which was roughly $2,000 less than the national average.
While it was a modest increase over the year before, the only province with a lower balance on their accounts was Manitoba, according to an Equifax analysis.
And delinquency rates dropped the most in Quebec of all the provinces — a jaw-dropping 36% from the year before.
That's good news, as paying off your debt is one of the most effective ways to boost your credit score.
16. Halifax, Nova Scotia The average credit score in Halifax is 664.
Most major cities — including Calgary, Edmonton and Vancouver — saw their debt loads decrease between the end of 2020 and 2021. But Halifax led the pack of nine cities analyzed by Equifax, decreasing its average debt to $21,081.
On top of that, Haligonians have been working on their delinquency rate, improving that number by nearly 12% over the period Equifax studied and placing them comfortably above Edmonton, Calgary and Toronto.
15. Calgary, Alberta Stampede City's average credit score is a decent 667, reflecting the work Calgarians have been putting in to reduce their debt.
At the end of 2021, Cowtown residents were carrying more non-mortgage debt than almost every other major Canadian city — save for Fort McMurray, Alta., according to data from Equifax.
The average was $25,285, and although that's a 3% decrease from the previous year, the delinquency rate in Calgary dropped just over 12% from the end of 2020.
14. London, Ontario
London's average credit score is a solid 672.
The 2021 Census shows the city's growth has outpaced the rest of the province and most of the rest of the country.
With so many new bodies, there's sure to be a shortage of affordable housing. In February, the average price of homes in London was $825,221, according to the London St. Thomas Association of Realtors.
To have a chance at snagging a home in such a competitive market, Londoners will want to be sure they have a credit score even better than their city's average.
13. Brampton, Ontario The Flower City, which has an average credit score of 675, is blooming at a rapid pace.
Brampton's population has spiked over the past decade, growing twice as quickly as Toronto's. Real estate prices have spiked in that time. The average price for a detached house in 2009 was $312,918. And as of February 2022, the average price for homes in Brampton hit $1,346,275.
And with home prices on the rise, Bramptonians will need to make sure their credit score is up to snuff if they want to secure a big enough mortgage to buy one of the area's hot-ticket homes.
13. Surrey, British Columbia
"The city of parks," which boasts a whopping 2,000 acres of parks, greenery and trails has an average credit score of 675.
Surrey is the largest city by size of the 21 municipalities in the Metro Vancouver area, and is a bustling, culturally diverse mix of urban and agricultural areas.
And as it continues to grow, its real estate prices have been ticking steadily upward. In a report from the British Columbia Real Estate Association, the Fraser Valley Real Estate Board (which includes Surrey) projects average home prices will reach $1.09 million this year — up from $1.01 last year.
But as supply is also projected to drop this year, residents of Surrey may need even better scores to snag the best rates on their massive mortgages.
11. Kitchener, Ontario
This small Ontario city about an hour and a half outside of Toronto has an average credit score of 679.
Founded by German immigrants, Kitchener is perhaps best known for its annual Oktoberfest. While it may have just 240,000 residents, the region is known for arts and culture, along with a cool pint.
As of the first quarter last year, a Borrowell study found that Kitchener ranked as one of the top five cities in Ontario with the lowest non-mortgage consumer debt with an average load of $23,250. That was a 1% drop from the year before — clearly residents are focused on clearing debt and their average credit score is a reflection of that effort.
11. Laval, Quebec
With an average credit score of 679, Laval is pretty average — credit-wise at least.
Just 30 minutes from Montreal, this once-bedroom community has grown into its own over the last few years.
The median price for a single-family home in Laval is $534,000, according to Centris. Compared to Montreal's $722,500, that's a steal.
And fortunately for Laval residents, the Canada Mortgage and Housing Corporation dropped its nationwide minimum credit score requirements to get your mortgage insured by the government from 680 to 600. Default insurance is mandatory for anyone putting down a deposit of less than 20% down on a new home — and with housing prices this high, many borrowers in Laval will need it.
9. Quebec City, Quebec The capital of la belle province has an average credit score of 683.
In 2019, the provincial government introduced new rules on minimum credit card payments to force consumers to pay their debt down faster.
Under the updated rules, banks in Quebec must set a minimum payment of at least 2% on existing cards, which will gradually increase to 5% by 2025. For new credit cards, the minimum payment must be at least 5%.
The change must be working, because the number of people people who are struggling to keep up with payments has been falling in the province. According to an Equifax report, delinquency rates in Quebec dropped nearly 37% between the end of 2020 and 2021.
8. Montreal, Quebec Debt loads are comparatively low in Montreal, which has an average credit score of 687.
At the end of 2021, Montrealers had an average non-mortgage debt of just $15,912. That's the least debt of the nine major cities Equifax examined in its report.
What's more, Montreal's delinquency dropped an amazing 34% over the previous year, leaving it with the second-lowest delinquency rate of all the cities in the study.
7. Ottawa, Ontario The average credit score in Bytown is 688.
The National Capital Region isn't immune to the surge in home prices that's overtaken Ontario in the past few years. In February, the average sale price of a residential property in Ottawa hit $837,517, up 17% compared to the same month the year before.
Yet Ottawans have managed to keep paying their bills, with a delinquency rate considerably lower than Toronto, Calgary, Edmonton, Halifax or St. John's — and about half that of Fort McMurray.
6. Victoria, British Columbia Victoria's average credit score is 694, but life isn't all roses in the Garden City.
In February 2021, the benchmark price of a single-family house was $948,500, according to the Victoria Real Estate Board. In just one year, that same home's value is now $1,196,000 — an increase of 26%.
And a massive shortage of inventory is only making the market hotter. To keep their blood pressure from skyrocketing with house prices, Victorians hoping to buy a home should plan to keep their debt load low and avoid making any big purchases for now — as that can tank your score.
5. Mississauga, Ontario The Harbour City has an average credit score of 695.
Coming in at number five on the list, Mississaugans need every point they can get. Like other areas near Toronto, Mississauga has seen the average price of houses climb like crazy. Prices shot up 20% between February 2021 and February 2022.
The average sale price of a home in Mississauga in February was a punishing $1.2 million, which means you'll need a substantial mortgage if you want to move in — and a solid credit score if you want to save on interest.
4. Toronto, Ontario Hogtown makes it into the top four with a credit score of 696 — and boy, does this city need a good score more than ever.
Torontonians ended 2021 with an average non-mortgage debt of $19,609, a modest increase of 0.47% from the year before. And delinquency rates dropped more than 16% in that 12-month period.
Which is great for prospective homebuyers. Over that time, the average selling price in the city rose 27.7% between February 2021 and 2022 to a staggering $1,334,544, according to the Toronto Regional Real Estate Board.
If you're hoping to qualify for a good interest rate on a pricey home, Toronto's average credit score may not cut it. Experts recommend a credit score of at least 700 if you're trying to buy above $1 million.
3. Burnaby, British Columbia
Nestled in the centre of Metro Vancouver, this naturally beautiful and diverse city boasts an average score of 700.
Homeowners in Burnaby do carry a high amount of debt, ranking fourth in the country according to a 2021 study from Borrowell with an average of $559,293 — and $36,113 of that number falls under the category of "non-mortgage debt."
However, compared to residents of other cities with similar debt loads, Burnaby residents manage to mostly keep up with their payments, averaging 0.05 missed payments per consumer.
On top of that, they've got some excellent "good credit" habits in Burnaby. Another Borrowell study rates it as the third-best city in the country for low credit utilization with an average of about 33%. For reference, experts recommend keeping your credit utilization under 60%.
2. Vancouver, British Columbia Borrowell's report lists Vancouver as having the second-highest credit score of any Canadian city, at 705.
Despite their fairly heavy debt load — $21,929 on average, not including mortgages — Vancouverites are rock solid at paying their bills on time. The city's delinquency rate was just 0.66% at the end of Q3 2021, well below the other eight cities highlighted by Equifax.
It makes sense that the City of Glass is eager to save on interest. According to recent analysis by the Real Estate Board of Great Vancouver, Metro Vancouver is currently one of the most expensive regions in Canada, with homes averaging around $1.3 million in February 2022.
1. Markham, Ontario
Big congratulations to Markham as it takes home the prize for the highest average credit score in the country with 720.
Clearly Markham residents are doing something right. And they definitely need their "good" credit ratings given that the city is the 11th most expensive of the 23 cities in the Greater Toronto Area, according to Zolo.ca analysis.
And yet the city has still kept its 17-year average property tax increase lower than the rest of the GTA — with 2022's increase hitting well below the rate of inflation.
Talk about impressive.
What about my score?
Wondering how your credit score stacks up?
You can check online with a number of free services. Borrowell is a popular option, as you'll get monthly updates, personalized tips and tools to improve your score and links to products that fit your credit.
It only takes three minutes to sign up, and checking your score won't have any impact on your credit.
Borrowell Review: A Handy Way to Boost Your Credit Score
See How
Sponsored
Trade Smarter, Today
With a wide variety of investment chocies, CIBC Edge makes it easy for you to trade how you want, when you want.