Consumers want to DIY their investments
Whether it was the memestock craze in early 2021, not being able to travel or dine out, or just a cultural shift, something during the pandemic got young Canadians interested in investing.
A recent survey from RBC of DIY investors between the ages of 18 and 34 shows that nearly half of them began investing only after COVID-19 hit.
But it's not just a new hobby they picked up in the pandemic — 85% of those online investors are using it as a tool to reach their long-term goals.
Brenda Hiscock, a certified financial planner and advisor with Objective Financial Planners in Cobourg, Ont., adds she's noticed that young people are not only eager to invest for themselves, they're also more fee-averse than ever before.
Fortunately, there are multiple low-fee options available these days. Robo advisors or all-in-one exchange-traded funds (ETFs) — and even low-fee mutual funds — are great options for investors who want to keep their fees between 0.25% to 1%. That's far lower than the fees you'd likely see if you invested through your local bank branch, which can run up to 2%.
Robb Engen, a qualified associate financial planner and founder of the personal finance blog Boomer & Echo, says these new digital services have revolutionized financial advice.
"Your grandparents had a stockbroker and your parents had a mutual fund advisor," says Engen. "But now, Gen Z and millennials have robo advisors and discount online discount brokerage accounts."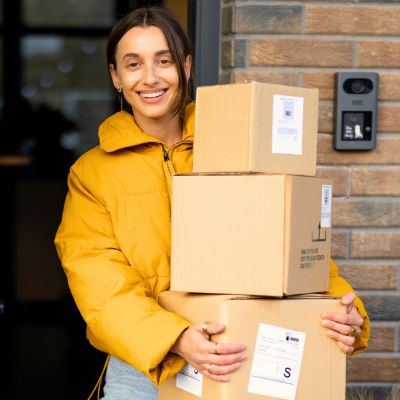 Shopping online? Let Capital One Shopping find and apply the best coupons for you. No hassle, just savings. Install now, save always.
Learn More
But what if you want professional advice?
The problem with these self-directed options is that they don't offer one valuable thing high-net worth clients get from their advisors: advice.
"Without proper advice, people may be blindly throwing money into the markets without any real purpose," says Engen.
More from Money.ca
For those who want something on par with the kind of advice wealthy clients might get, there are fee-only advisors. These advisors, like Hiscock and Engen, offer their insights and planning services for a set amount. How much you'll pay depends on the complexity of your situation and how much time it'll take to create your plan.
On average, a basic plan can cost about $800 to $1,000, but Engen adds that could go up to between $7,500 and $10,000 for clients with more complex needs, like small business or detailed estate planning.
The idea is that you pay for help to build a plan that you can then carry out on your own. Paired with low-fee investments, that means you can get access to advice usually reserved for the rich, on a middle-class net worth.
Finding the right advisor for you
Engen has found some people take a little time to adjust to paying for financial advice upfront, rather than simply having the fees taken out of their portfolio, as is done conventionally.
Hiscock encourages her clients to consider whether they feel they're getting their money's worth in these situations. Take a mutual fund with a 2% fee: for every $100,000 being managed, it costs the investor $2,000. A $500,000 portfolio comes with $10,000 in annual fees. Are you getting $10,000 worth of advice each year?
For those who want advice but also want to keep costs down, Engen suggests reaching out when you're on the precipice of a new life stage, such as buying a home, having children or hitting retirement. That way, you will pay temporarily for advice that can last you years.
However, Engen also encourages people to do their due diligence and investigate their advisor's credentials and background.
A question he's always found helpful with professionals of all types is asking how they get paid. The best answer is "by you." However, that doesn't mean advisors who work on commission are bad. It's simply a helpful factor to keep in mind when they promote certain products.
Working as an advisor, Hiscock enjoys helping people understand their financial options and giving them advice that can set them up for future success. And with no products or services she's required to promote, that can be her main focus.
"I have no skin in the game," she says. "All I sell is my time and my advice."
Sponsored
Automatically apply coupon codes for free - it's kinda genius
Capital One Shopping's browser add-on automatically applies coupon codes as you shop online. It also alerts you whenever there's a better deal available from another retailer. It's absolutely free – plus it takes only two clicks to install.
Add the Capital One Shopping browser extension today and start earning discounts of up to 50% on the things you already buy. Your bank account will thank you