Though it pays to shop around, many do not
In June of 1990, posted bank rates on five-year fixed mortgages were averaging a stunning 14.25%, according to figures from the Bank of Canada. Since then, the rates have been on a relatively steady decline.
So, in almost any five-year period over the last 30 years or so, homeowners have been able to renew or refinance at a lower rate and save money — if they were willing to take the time to shop around.
But many don't do that, says Elan Weintraub, director at Toronto-based brokerage Mortgage Outlet. They renew their mortgages at equal or higher rates simply because it's the easiest option.
"You get a letter in the mail, you get an email, you get a phone call, and you're like, 'I choose Box 1,'" Weintraub says. "People will drive 30 kilometres to save one penny a litre on gas, but they won't spend 30 minutes to discuss their next five-year financial commitment on what's likely the largest asset they own."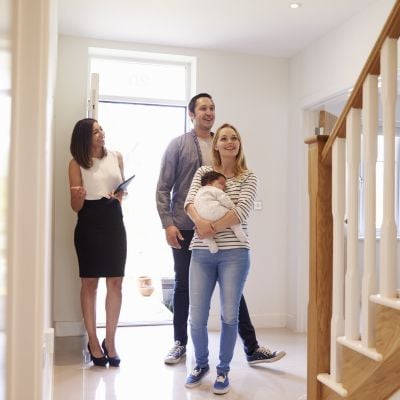 Don't make assumptions about your lender's offer
One common mistake made in the renewal process is assuming that the renewal rate you've been offered has been determined by your lender to be a good fit for your overall financial situation. That's rarely the case.
"No one is reviewing your goals and situations, either current or future," when preparing your renewal proposal, says Weintraub. If your needs, income or overall debt level have changed significantly during your current loan term, your next one should reflect that.
"It's a perfect checkpoint to review everything holistically rather than just signing a piece of paper," he says. "You could save thousands of dollars by looking at the big picture."
And while your lender may offer you a substantially lower rate than what you're currently paying, there's a chance you can do even better.
"Many people who are renewing today are going to get a much lower rate than their current mortgage, but the question is: Is it the lowest rate?" Weintraub says.
When to say no to renewing
When the time comes to renew your mortgage, you have three options: stay, switch or refinance. Your choice depends on how you would describe your financial goals.
'I want to lower my rate to save money'
If finding a lower mortgage rate is your primary concern, you'll either be staying with your current lender or taking your mortgage to a new one. You'll need to do some comparison shopping to determine who can give you the best rate.
If your lender is offering 1.79% on a renewal after you've spent the past five years paying 2.99%, that's an unquestionably sweet deal. But if you discover another lender is offering 1.59%, you have some bargaining power.
Go back to your lender and see if it will match — or beat — the lowest rate you've been able to find. If so, then you have good reason to stay. If not, then why renew?
Just remember that moving on to a new lender will require both time and that lender's approval. Great job on keeping up with five years' worth of payments, but your new lender will be more interested in your income and overall credit situation. Get a free look at your credit score to see if it needs work.
'I have plans that require an infusion of cash'
Refinancing your home — by taking out a new mortgage to pays off your existing loan — can be an affordable way of accessing extra money that might be used to consolidate debt, purchase another property or provide financial assistance for a family member.
In a refi scenario, your current lender or a different one will offer up to 80% of your home's current value in new funds. Depending on how much your home has appreciated, that 80% could wind up being substantially greater than the principal left on your mortgage.
"There are some people who have, say, a $30,000 car loan," Weintraub says. "They might use a refinance to pay off their car loan in full, wipe out a $700 a month car payment and massively free up their cash flow."
Refinancing makes the most sense when mortgage rates have fallen since the beginning of your last loan term — so be sure to do some lender comparisons. Even if a refi's going to allow you to tackle an exciting project or two, there's not much point in refinancing if it will result in a higher rate and monthly payment.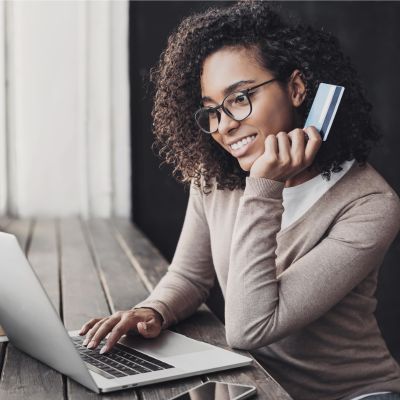 What to do when it's time to renew
Here are four smart strategies when you receive a renewal notice from your lender and need to make a decision.
1. Get a second opinion
A quick call to a mortgage broker won't cost you anything. Most brokers are willing to give a few minutes' worth of advice on the phone as a means of building good karma with a potential future client.
If you think your lender is offering an unbeatable rate, a broker can confirm that for you — or offer you an even better deal. A broker also is able to talk with you about the features, products and prices available at a variety of lenders, not just the one trying to get you to renew.
"If you walk into a BMW dealership, you're going to get a great car," Weintraub says. "But they're not going to tell you that Audi's on sale, or that Tesla's more fuel efficient, because all they sell is BMW."
2. Ask for a better deal
Don't assume your lender is too large and distant to be willing to negotiate with a little ol' borrower like you.
Lenders want to keep you as a client, so use that information to your advantage.
"Flat out ask for a better price," Weintraub advises. "If they come back at 1.99%, say, 'Thank you. What's your best price?'"
3. Consider the risks when choosing a mortgage type
Your renewal notice will provide both variable- and fixed-rate options for your renewal. Make sure you understand the risks associated with each.
The variable rate may be lower right now, but there's a possibility it will increase over the term of your loan — especially if you purchased your home in a low-interest environment.
The main risk with a fixed-rate mortgage is the harsh financial penalty you may incur if a change in circumstances forces you to break your loan agreement.
"Everyone thinks it isn't going to happen to them, but when you break a fixed-rate mortgage, you could be hit with a very large penalty," Weintraub says. Lenders often demand tens of thousands of dollars.
4. Give yourself time
No matter which way you decide to go, it generally takes a month for the renewal/refinance process to be completed. Instead of waiting until the last minute, start talking with your lender or mortgage adviser four to six months prior to renewal, so you have ample time to plot out your next move.
A client of Weintraub's recently went into a renewal while being slightly over the limit on one of his credit cards. It was just damaging enough to bring his credit score down. But because he'd started the process early, he had an extra two weeks to pay off the debt and return his credit score to its previous level.
"If it had been two weeks to closing," Weintraub says, "we wouldn't have had as much time."
Explore every alternative
Long story short: Keep your options open.
When you receive a renewal notice, your lender could be offering you the best rate out there, as well as the best product for your needs as a homeowner. But you won't know for sure until you shop around and see what else is on the market.
If your renewal is coming, start weighing your options now. Don't put off such an important decision until there's no time left to strategize — and maximize your savings.
Sponsored
You're 5 minutes away from the best mortgage
Searching for your perfect mortgage shouldn't be hard. Homewise is an online brokerage that will negotiate on your behalf with more than 30 big banks and other lenders, completely free, and it only takes five minutes to apply.
If you're in the market for a new mortgage, or if you're looking to refinance before interest rates rise again, go to Homewise now and answer a few simple questions to get started.