What is a no-conditions home offer?
The two most common kinds of conditions placed on home offers are the financing condition and the home-inspection condition. Both are meant to protect homebuyers, and removing either one places buyers at risk.
When only a single buyer is interested, having a financing or home inspection condition in a home offer is pretty standard. However, if you're in a multiple bid situation, you will be under pressure to make an unconditional offer. This is because you want to make your offer more attractive than the others, and you may be facing other buyers who will be willing to make a no-conditions offer.
From the seller's perspective, having a no-condition offer is ideal. The potential buyer is telling you that they're willing to purchase your home for the agreed price in its current state. Closing on the sale is much easier and more certain without conditions.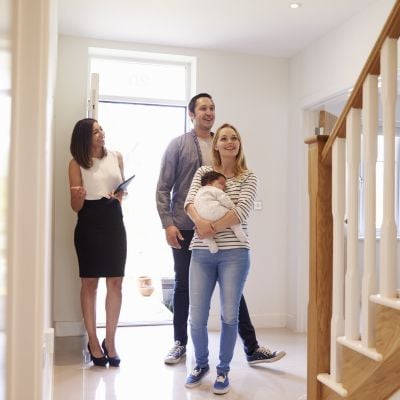 Why having no conditions could hurt you
It should be obvious that unconditional home offers can have serious consequences. Often, they will cost you money. Potentially a lot of money.
Take the financing condition as an example. Under this condition, the sale of the home only goes through if the buyer can secure a mortgage. If they can't get the funds for whatever reason, they'll be able to back out of the contract without any consequences.
Without that clause, as a buyer, you put yourself at risk. Just because you offer a price on a home, that doesn't mean you'll be approved for the full amount. Lenders will appraise the home that you've purchased. If they think you've bid too much, they may not give you all the funds you need.
For example, let's say you offered $1.5 million for a home, but your lender thinks it's only worth $1.3 million. You'd have to find the remaining $200,000 on your own. If you're not able to secure the total amount, you may not be able to close on the home. In turn, you would lose your deposit. Not only that, if the seller relisted their home after you backed out of the deal, and sold for less than what you offered, they could sue you for the difference.
Then there is the home inspection condition that people are commonly waiving these days. This is of greater concern.
Traditionally, buyers would do a home inspection to ensure everything looks right when buying a home. The home inspector would look at things such as the home's foundation, roof, HVAC, structural components, and more.
The findings in the home inspector's report could affect your purchasing decision. For example, if there are significant concerns about the foundation, which could be very expensive to fix, you may want to pull the offer. Alternatively, if the HVAC needs replacing, you could renegotiate the price. Without this condition, you're buying as-is. If you're lucky, you won't have any major repairs to do, but something will likely come up eventually.
Unconditional offers have become such a concern that some real estate brokerages require their clients to sign a form stating that they understand the risks involved.
How to prepare for an unconditional offer
You might not be able to avoid a no-conditions offer, but you can take some steps to protect yourself.
Start by getting pre-approved for a mortgage. By doing this, you'll know exactly how much your lender is willing to provide you and what the terms are. Then, when you're ready to bid on a home, you can avoid exceeding what you've been approved for. Getting a pre-approved mortgage doesn't take much time, so there's no reason not to get one.
When it comes to home inspections, you can technically get one before you make an offer. However, that could get expensive quickly if you're doing one for each property you're interested in. All you can realistically do is thoroughly look at the home during your showing and ask the seller questions. If you're still comfortable making an offer, be sure to set aside some funds for the repairs that will eventually be needed.
For those buying a condo, be sure to get the unit's status certificate, the building's budget, and any other relevant documents before you make an offer. These documents are usually relatively straightforward and can be reviewed on your own or by your lawyer. Look for obvious signs of concern such as an underfunded reserve fund or any upcoming special assessments.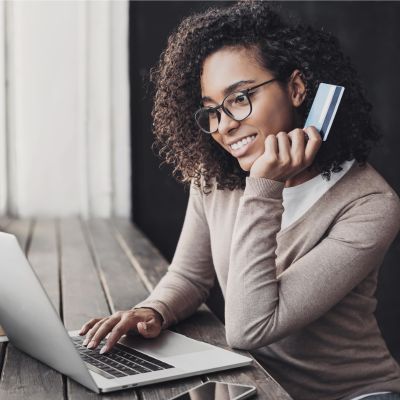 Is it worth making an offer without conditions?
The reality is that there are many markets in Canada where having no conditions in your offer is a must these days. If there are multiple offers, any buyer that puts in a condition likely won't stand a chance. Sellers want to sell their homes and will take the path of least resistance.
If you find yourself in this situation, make sure you understand the risks, as potentially serious costs are involved. Do as much research as you can, ask your real estate agent for advice, and don't rush into a decision. The last thing you want is to regret your home purchase.
Sponsored
You're 5 minutes away from the best mortgage
Searching for your perfect mortgage shouldn't be hard. Homewise is an online brokerage that will negotiate on your behalf with more than 30 big banks and other lenders, completely free, and it only takes five minutes to apply.
If you're in the market for a new mortgage, or if you're looking to refinance before interest rates rise again, go to Homewise now and answer a few simple questions to get started.