South Asian women report feeling underutilized in their jobs
"They've been overlooked, underutilized and marginalized," says Dhillon.
She also adds that the issue is one that is shared by foreign-trained or educated South Asian women, and Canadian-born South Asian women.
However, those who have Canadian educational backgrounds and work experience may have an advantage in the labour force, since employers are more likely to recognize and value Canadian credentials. On top of that, South Asian women who have been raised in Canada are more familiar with the job-seeking process.
"We know how to navigate the Canadian system, we've thought through the educational backgrounds, how to network, how to apply for internships, what kind of places we can go to find the positions we want," explains Dhillon, who is a second-generation South Asian Canadian herself.
"If [South Asian immigrants] don't have that network and support, they're truly, you know, lost, and it's that untapped potential that we lose."
South Asian women who were in the first three to five years of their careers tended to be more concerned about pay. Those further along in their careers focused on unfair treatment and lack of career advancement, says John Stevenson, the founding principal of Cultural IQ, the market research and strategy agency that carried out the study.
Some of the biggest concerns pushing South Asian women to leave their jobs include unsatisfying work and poor management:
65% said they would rather quit than wait for empty promises from a manager to come to fruition

64% say they now have lower expectations for their salaries than they did a few years ago

64% feel they missed out on a job opportunity because they have an accent
Pink Attitude's study also found that even the South Asian women who self-identified as successful still had ongoing experiences with discrimination in the workplace. They were more likely to report feeling belittled by their peers and managers and unfairly passed over for promotions compared to white women and other major minority groups.
Unexpected vet bills don't have to break the bank
Life with pets is unpredictable, but there are ways to prepare for the unexpected.
Fetch Insurance offers coverage for treatment of accidents, illnesses, prescriptions drugs, emergency care and more.
Plus, their optional wellness plan covers things like routine vet trips, grooming and training costs, if you want to give your pet the all-star treatment while you protect your bank account.
Get A Quote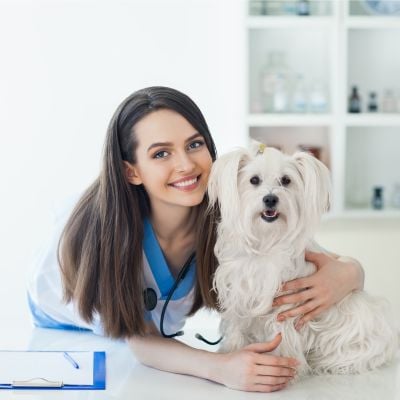 Intersectionality matters in the workplace
Corporations need to get ahead of these issues to avoid losing out on valued employees, especially as immigration continues to play a major role in the future of Canada's labour market, says Dhillon.
The report advocates for targeted mentorship and sponsorship opportunities — 80% of respondents said mentorship was important for their professional development and 70% said that a mentor with a similar cultural background would be more relatable.
"When I was leading a team in the banking world … I felt like I was not supported as a South Asian woman because most of my bosses were white," recounts career consultant Sweta Regmi, who is based in Greater Sudbury, Ont.
She says that companies that advocate for diversity and inclusion need to practise what they preach, such as placing people of colour in higher positions.
"When I'm [being interviewed for a job], I need to see a person like me on the table — HR and VP level and board of directors, right?"
Organizations that offer support and resources for women often fail to include the nuances of intersectionality, adds Sarah Saska, co-founder and CEO of Toronto-based DEI consulting firm Feminuity.
"It tends to be white women who are also probably cisgender, probably heterosexual and probably not disabled and so forth, that end up benefiting from those programs," Saska says.
She says that it's important to ask employees what they want and have policies that account for different needs and cultural backgrounds, such as religious leave and caregiving for young children and aging parents.
The Pink Attitude report also recommends that employers offer networking and professional development opportunities and effective DEI initiatives, provide flexible working arrangements and recognize international credentials.
Saska suggests that more companies need to recognize international experience as work experience and include this within their anti-discriminatory policies as well.
South Asian women need to speak up for what they want
"The study shows that there's a resiliency and confidence level for the South Asian community … which remains throughout their careers, so the risk is to the organization," Stevenson points out.
Regmi says she sees this determination to succeed more with first-generation South Asian immigrants.
"When they're coming on as a newcomer and trying to settle, they have that resiliency built-in, they're willing to go and do anything it takes, even with survival jobs."
However, Regmi adds that South Asian women who are born in Canada don't shy away from celebrating their successes and accomplishments, while the first-generation tend to be unwilling to speak up for themselves.
The problem starts at home, she explains, as South Asian women often tend to make sacrifices in their career development to meet familial expectations.
While corporations need to do more to support their employees, South Asian women must also push for change.
"You own your career, you'll be a driver and you need to learn how to celebrate your accomplishments. And then go in with the attitude of 'I can do this,'" Regmi advises.
"That's the way I did it. I went somewhere that I felt like I'm going to be celebrated, and I started my consultancy … Make your soul happy, right? Please yourself first."
Sponsored
Trade Smarter, Today
With a wide variety of investment chocies, CIBC Edge makes it easy for you to trade how you want, when you want.