What the Bank of Canada's rate cut means for you Major banks can be expected to make a similar cut in their prime lending rate, lowering it from 3.45% to 2.95%.
Canadian financial institutions use the prime to set interest rates on variable-rate loans, including variable-rate mortgages and home equity lines of credit. Even some credit card rates are tied to the prime.
Prime Minister Justin Trudeau said Friday that the government is looking at ways to give more help directly into the hands of Canadian consumers, especially businesses and workers who will lose income as people hunker down at home.
Unexpected vet bills don't have to break the bank
Life with pets is unpredictable, but there are ways to prepare for the unexpected.
Fetch Insurance offers coverage for treatment of accidents, illnesses, prescriptions drugs, emergency care and more.
Plus, their optional wellness plan covers things like routine vet trips, grooming and training costs, if you want to give your pet the all-star treatment while you protect your bank account.
Get A Quote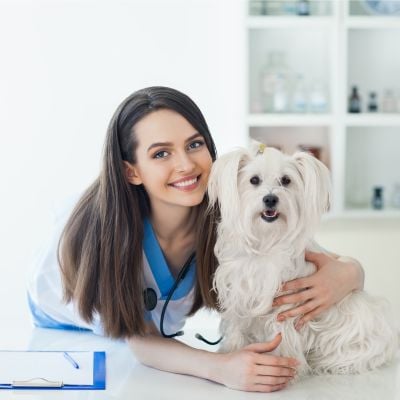 Why the Bank of Canada acted urgently The central bank's emergency rate cut is the first since the 2008-2009 financial crisis, and it follows a similar half-point cut made at its March 4 meeting.
It also comes after the emergency action taken by the U.S. Federal Reserve in early March to slash American interest rates by a half point.
Some economists have warned that Canada may be on the road to recession because of the fast-spreading coronavirus and rapidly declining oil prices.
To fight the coronavirus, the government is shutting down parliament for several weeks and is urging Canadians to avoid international travel and large gatherings. More than 150 cases have been confirmed in Canada, and first lady Sophie Gregoire Trudeau is among those who have tested positive for the virus.
Oil prices have dropped by more than half in 2020 and fell by about 25% this week alone due to a price war being waged by Saudi Arabia and Russia. Traders also are concerned that the coronavirus is hurting fuel consumption as workers stay home.
The Bank of Canada says it "stands ready to adjust monetary policy further if required to support economic growth and keep inflation on target." In other words, if things get worse.
Sponsored
Trade Smarter, Today
With a wide variety of investment chocies, CIBC Edge makes it easy for you to trade how you want, when you want.