Why is life insurance getting more expensive? The answer lies in today's incredibly low interest rates.
Canadian law requires insurance companies to only make investments that a "reasonable and prudent person" would make in order to "avoid undue risk of loss." It also limits their ability to invest in real estate and stocks.
As a result, insurance companies invest the bulk of the money they take in from your premiums in conservative investments that depend on interest rates, like bonds.
But the Bank of Canada has dropped interest rates dramatically to spur the rest of the economy during the pandemic.
"Globally, life insurers manage more than $20 trillion in assets and as much as half of this is estimated to be in government bonds. But the yields from these have fallen dramatically," Laura J Hay, global head of insurance for accounting giant KPMG International, wrote in March as the COVID-19 crisis got underway.
"In addition to this … central banks have been slashing interest rates. We were already in a low interest-rate environment, which is always difficult for insurers in general, but especially for life insurers. Now rates are heading down even further (possibly below zero in some countries)."
In short: When interest rates are low, insurers see less profit from their investments, so they need to increase their premiums to make up the difference.
Unexpected vet bills don't have to break the bank
Life with pets is unpredictable, but there are ways to prepare for the unexpected.
Fetch Insurance offers coverage for treatment of accidents, illnesses, prescriptions drugs, emergency care and more.
Plus, their optional wellness plan covers things like routine vet trips, grooming and training costs, if you want to give your pet the all-star treatment while you protect your bank account.
Get A Quote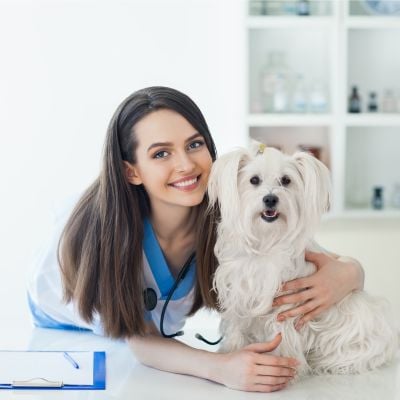 How can I save money on life insurance? Ostro points out that Sun Life is only hiking forms of permanent insurance — expensive lifelong policies that often act as investment vehicles and tax shelters.
For the extra money, policyholders are guaranteed a payout (you will die at some point) and can stash surplus cash, earn dividends and borrow against their cash value.
Meanwhile, "term" life insurance remains a much more affordable option. These policies are budget-friendly because they only do one job: to pay your family if you die during the duration of the policy, which can range from 10 to 30 years.
A 10-year term policy for a healthy 30-year-old man can cost as little as $20 per month through PolicyMe.
Ostro adds that term premiums may also rise during the COVID-19 crisis, perhaps as much as 20%, so you may want to lock in a low rate sooner rather than later.
Even if you can afford a permanent policy, it's worth looking at your investment options. You may find it more lucrative to buy a term policy and then invest your remaining budget in an RRSP or TFSA.
How to buy life insurance during COVID-19 The life insurance industry is trying to meet the increased demand for their services with safety and social distancing in mind.
Online providers like PolicyMe make it easy to apply for and purchase a policy online — in most cases without the need for physical documents or face-to-face visits.
The company uses automated-underwriting technology to make the formerly invasive and lengthy application process painless and quick. You can get an instant quote simply by answering some basic questions.
And when you apply for a term life policy through PolicyMe's website, which for most people will take about 15 minutes, you'll immediately find out whether you're approved. No more weeks-long waiting period required.
Best of all, for most healthy applicants, PolicyMe won't require an in-person medical exam.
With prices poised to increase, now is the time to lock in a policy that can protect your family today and for many years to come.
Sponsored
Trade Smarter, Today
With a wide variety of investment chocies, CIBC Edge makes it easy for you to trade how you want, when you want.