The total number of layoffs nationwide is a fuzzy figure, but the spike in employment insurance (EI) applications helps tell the tale. In just one week in March, the federal government received 500,000 applications for EI, compared to only 27,000 for the same week last year.
Many companies are saying these layoffs will be temporary and that they anticipate workers will get their jobs back once the pandemic subsides. That's cold comfort to the newly unemployed because there's no way of knowing how much longer this pandemic will go on. The World Health Organization expects the crisis will continue for months at least, and one expert response team says the best-case scenario for minimizing deaths will require social distancing for a year or more.
Here's an updated list of the Canadian companies dropping the most jobs:
1. Air Canada With most of its international flights shut down, the country's largest airline is shedding a staggering number of employees: more than 21,000.
At the end of March, Air Canada announced plans to temporarily lay off 16,500 employees through April and May. Of the total, 15,200 are unionized workers and 1,300 are managers.
That's on top of an earlier announcement of layoffs for more than 5,100 flight attendants. Those job losses affected 3,600 mainline employees and 1,549 at the company's subsidiary Air Canada Rouge, which will have zero flying hours in April.
Senior executives and board members have agreed to a deep pay cut for the next quarter, and the company's CEO and CFO are giving up their salaries entirely.
Unexpected vet bills don't have to break the bank
Life with pets is unpredictable, but there are ways to prepare for the unexpected.
Fetch Insurance offers coverage for treatment of accidents, illnesses, prescriptions drugs, emergency care and more.
Plus, their optional wellness plan covers things like routine vet trips, grooming and training costs, if you want to give your pet the all-star treatment while you protect your bank account.
Get A Quote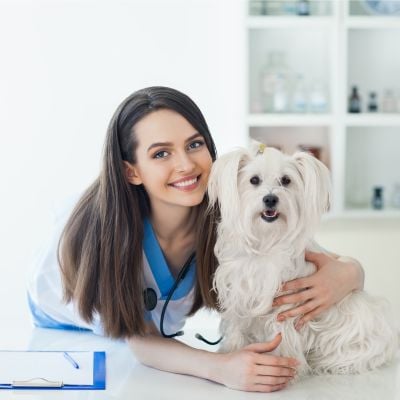 2. Bombardier On March 24, the aircraft manufacturer announced it was sending 12,400 employees on unpaid leave while halting production at its Canadian plants until April 26. With airlines halting operations until further notice, demand for new business jets is expected to plummet.
The Montreal-based company is down to a single revenue stream after selling its rail operations to a French firm in February.
3. Fiat Chrysler Automobiles The automaker, which runs three manufacturing plants in Canada, announced 8,900 layoffs due to a pause in production.
A week before the March 19 announcement, the company's minivan plant temporarily closed. Employees refused to work over concerns of one worker possibly contracting the virus.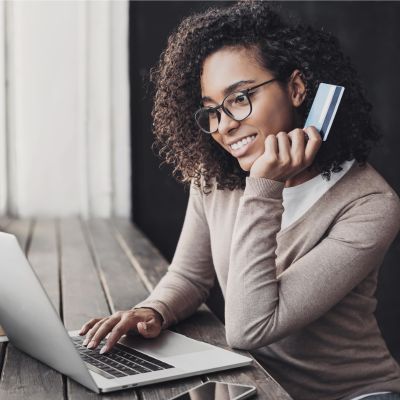 4. WestJet The Calgary-based airline announced on March 24 that 6,900 workers are being laid off, about half the company's workforce.
The airline said about 90% of those workers are leaving voluntarily. WestJet had asked employees to accept an unpaid leave of absence, early retirement, voluntary resignation, reduced hours or reduced pay.
Meanwhile, the executive team is taking a 50% pay cut and the vice-presidents and directors are taking a 25% pay cut.
5. Cirque Du Soleil Before the coronavirus struck, this Montreal-based human-only circus — which started out as a troupe of street performers in the 1980s — performed all over the world.
With all of its performances cancelled, the company has announced 4,679 layoffs — 95% of its staff.
Cirque said it would continue to pay for employees' insurance and footed the bill to get close to 2,000 of them back to their home countries.
6. Leon's This Toronto-based furniture chain, which also owns other big retailers such as The Brick, Appliance Canada and Midnorthern Appliance, announced it would close 72 of its 205 stores across Canada.
Leon's has temporarily laid off 3,900 workers, which represent about half its staff.
The employees aren't being thrown out into the cold, though. The furniture chain said it would top up EI payments and extend benefits to those laid off.
7. Air Transat The Montreal-based airline has temporarily laid off 70% of its workforce — that's about 3,600 staff — including the entirety of its flight crew.
The company announced that some employees would be able to continue to work for up to a month, while others were laid off immediately.
The company's last scheduled flight before suspending operations will be on April 1.
8. Sunwing Airlines Until recently, this low-cost airline headquartered in Etobicoke, Ont., offered flights to the U.S., Mexico, the Caribbean, Central America and South America.
According to two unions, Sunwing is laying off all 470 of its pilots, starting April 8, and all 1,063 flight attendants effective April 1.
9. Irving Shipbuilding This major shipbuilding and repair company has five facilities across Canada. On March 19, it suspended industrial operations at its flagship location, the Halifax Shipyard, and two others for at least three weeks.
Out of its 1,800 employees, 1,373 will be temporarily laid off.
10. Mountain Equipment Co-op (MEC) This popular outdoor sporting-goods store announced on March 18 that it was closing its 22 locations until further notice. More than 1,300 store employees will be let go, effective March 29.
Chief executive Phil Arrata said there won't be any layoffs at MEC's warehouses and distribution centres — its online business is still operating — though dozens more will likely get the axe at the company's call centre group and head office.
Sponsored
Trade Smarter, Today
With a wide variety of investment chocies, CIBC Edge makes it easy for you to trade how you want, when you want.