US reports negative Q1 GDP
Brian P. Doyle, president and co-founder of Doyle Salewski Inc,. believes the recession is coming, citing international factors as the main reasons.
"It isn't about Canada, it's about the United States," Doyle says.
"As the United States goes, so does Canada.
"It is only in hindsight that we look back and see two quarters of negative GDP(growth)," Doyle said in reference to the U.S. economy retracting at an annualized rate of 1.4 per cent during the first three months of 2022.
After all, a recession is defined as two consecutive quarters of negative economic growth.
Unexpected vet bills don't have to break the bank
Life with pets is unpredictable, but there are ways to prepare for the unexpected.
Fetch Insurance offers coverage for treatment of accidents, illnesses, prescriptions drugs, emergency care and more.
Plus, their optional wellness plan covers things like routine vet trips, grooming and training costs, if you want to give your pet the all-star treatment while you protect your bank account.
Get A Quote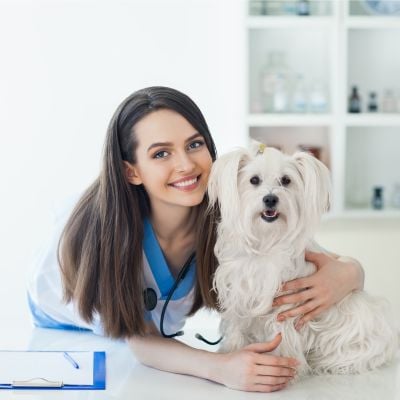 Record-high inflation and the rise of the reverse repo market
Inflation in the U.S. is already at a 40-year high, 8.5 per cent, and it's expected to go up even more.
In the hopes of offsetting inflation, the Federal Reserve announced plans to reduce its money supplies by US$95 billion each month — starting June 1 — to shrink their US$8.9 trillion balance sheet.
"Their balance sheet is the amount of money with which they've inflated the money supply," Doyle said.
During the 2008 crisis, the Fed's balance sheet was US$880 billion, and then it rose to US$4.5 trillion pre-pandemic. The balance sheet then topped US$8 trillion for the first time ever in 2021.
"We started off at US$880 billion (in 2008), so it's up by more than a factor of 10," he said.
The China bubble
Internationally, it isn't only the U.S., but big players like China that could give tell-tale signs of the global economic performance.
"Now, Evergrande is a company in China that's been slated as a potential Lehman," Doyle said, in reference to the bankruptcy of the Lehman Brothers in 2008.
The bankruptcy of the financial services company was viewed as the climax of the subprime mortgage crisis.
Evergrande is considered to be the world's most indebted developer or company in the world, with liabilities exceeding $US300 billion.
"And it (Evergrande) started to bring property values down in China. Because property values were falling this began to cause problems for other property developers in China," Doyle added.
In May, Sunac China Holdings Ltd. reported that it has US$7.7 billion in outstanding dollar bonds and the equivalent of US$3.1 billion in local notes, Bloomberg-compiled data shows.
With big players such as BlackRock and HSBC being among the largest buyers of Evergrande debt, Doyle expects a "knock on effect."
In the U.S. the knock on effect led to the U.S. government having to bail out banks such as JP Morgan Chase and AIG. The latter bailout was the largest government bailout of a private company in U.S. history.
"In 2008, we didn't have the debt that we have now; we didn't have near the amount of money that had been printed to get us out of the 2008 debacle," he said, making sure to emphasize that the dollar value will become more diluted as more money is printed.
However, some analysts are more optimistic.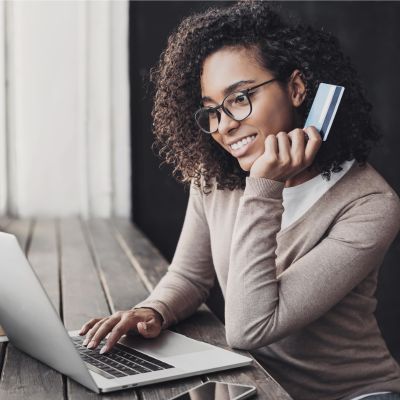 Canada's resource industry is doing good
For Pedro Antunes, the chief economist and primary spokesperson at The Conference Board of Canada, Canada is "very far from a recession."
"We're in a situation where there has been so much support in, so much income put back into the economy. In other words, even though we suffered a recession in 2020 – we actually saw that GDP declining in 2020," Antunes said.
"Governments went out and borrowed massively, and supplemented that lost income. In fact, we lost about 5 per cent of our GDP, but we went out and borrowed about 16 per cent of GDP and put it back into people's pockets."
After the governmental intervention, the economy bounced back quickly.
However, the risk lies in not being able to keep inflation in check in the upcoming months.
"What happens if the central bank loses control and interest rates continue to increase? There's where there's risk, and we are very concerned about 'stagflation.'"
If inflation isn't tackled, this could mean a slowing economy since income is going to be eroded.
"So that's the definition of stagflation, essentially, as the economy is starting to slow, and inflation comes up. So you get inflation and a higher unemployment rate, too, which is typically not what you see in the economy."
For Antunes, the risk is "perhaps in a year or two if inflation numbers aren't beat back."
It isn't only Canada and the U.S. with high inflation.
Inflation hit a record in April for the 19 countries that use the Euro. This inflation was due to skyrocketing fuel prices — boosted by the war in Ukraine — weighing on the region's economic recovery from the coronavirus pandemic.
It's a commodity price shock
Unlike Doyle, Antunes deems 2008 as a financial crisis. Meanwhile, what we are experiencing now is a commodity price shock.
"Canada is in a bit better shape than many other economies in the sense that we are producers of a lot of the products that are seeing very, very high prices."
Even banks don't agree on their forecasts. Deutsche Bank in early April became the first major bank to forecast a U.S. recession while Bank of Montreal CEO Darryl White described himself as an optimist.
While consumers are getting hit due to inflation, Canada's resource sector — such as agriculture — is seeing a higher income.
"So there is an offset," Antunes said. "We're actually seeing incomes come up and profits come up. So we think the impact of this (Russia invasion on Ukraine) war on Canada is essentially a net neutral."
One inflated commodity that many Canadians are aware of is oil.
Currently, Brent crude is selling at about $114 a barrel.
"So you can imagine oil prices getting up to $114 a barrel, that's a big inflationary hit. But as they start to settle, perhaps at $110, or $100 a barrel that is actually going to take away from inflation," Antunes said.
The economist hopes that "we've peaked" on oil prices, and time can only tell.
Sponsored
Trade Smarter, Today
With a wide variety of investment chocies, CIBC Edge makes it easy for you to trade how you want, when you want.