What is a will? A will is a legal document that sets out how you want your estate to be divided. In simplest terms, a will answers the questions about who gets what when you die.
Your estate consists of all the money and property you own (your assets) and all the money you owe (your liabilities) on the day you die.
An up-to-date will serves as a guide for your estate's executor, the person you choose to manage your estate after your death. It's the executor's job to follow the instructions laid out in your will.
A will can be either typed or hand-written. If it's typed, it must be signed in the presence of two adult witnesses who have nothing to gain from the will's contents.
It's so important that David Freedman, a Kingston, Ont.-based lawyer and Queen's University law school professor, calls a will "the most important document many people will ever execute."
Before an executor can take control of an estate, most wills must pass through a court process called probate that's used to verify the will's legitimacy and any potential challenges to it.
Probate comes with a 1.5% tax on the total value of your estate plus legal fees, which can range from $2,000 to $5,000 for the probate application. Probate tends to go more smoothly if the will is legally registered in the province where you lived.
Unexpected vet bills don't have to break the bank
Life with pets is unpredictable, but there are ways to prepare for the unexpected.
Fetch Insurance offers coverage for treatment of accidents, illnesses, prescriptions drugs, emergency care and more.
Plus, their optional wellness plan covers things like routine vet trips, grooming and training costs, if you want to give your pet the all-star treatment while you protect your bank account.
Get A Quote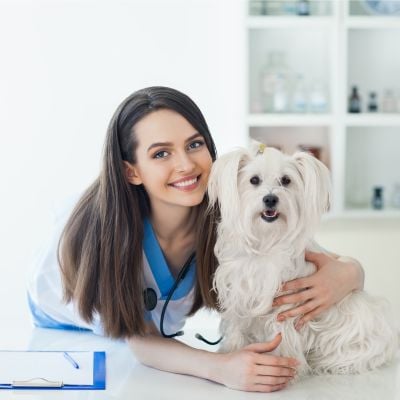 What happens if you die without a will? If you never wrote a will and didn't name an executor, a provincial or territorial court will appoint someone to manage your estate and decide who your beneficiaries will be.
And, if you die before your children become adults, the court will determine who your children's guardian will be.
This scenario can cause delays and increase expenses.
"If there's a person that should be entitled to support from an estate, it means that they're not going to be supported and they need to bring a court application," Freedman says. "And that costs a lot of money and it will probably deplete the estate at the same time."
And, estates managed by court-appointed executors can end up paying higher estate taxes.
"For me, it's ... worth the $500 to get a lawyer to draft up a will," Freedman says. "A lot of heartache and [expense] could have been avoided."
How can I set up a will? There are a few ways you can go about preparing your will. Hiring a lawyer is typically the most expensive option.
You can also use online software that guides you through the process, which may or may not include review services by lawyers.
As a third alternative, you can use do-it-yourself will-preparation kits, which are available both online and offline.
Hiring a lawyer
Hiring a lawyer can be especially helpful for those with complicated personal scenarios or who require estate and legal advice.
A lawyer may also be right for those with complicated family circumstances, including multiple children or children from different marriages who may challenge the will during probate. And, if you hold dual citizenship or need to plan to reduce tax and probate fees, it's wise to consult a lawyer.
According to Canadian Lawyer magazine, a simple will for an individual starts at about $400. A more complex will can cost between $800 and $1,100.
The value in hiring a lawyer stems from their ability to provide expertise and take care of specific needs.
There also are options for lower-income people, like free legal-aid clinics.
Using will-creation websites
Setting up a will may not be the daunting process you've imagined. Technology has made the process of completing wills faster, easier and cheaper.
Several websites in Canada offer online software that guides a user through the will-creation process for a smaller fee than a lawyer would charge.
These include services like Willful, LegalWills, FormalWill, LawDepot and Dynamic Legal Forms. They usually range in price from $40 to $150.
The service will prompt you to answer relatively simple questions, name your key appointments (like the executor) and describe the distribution of your estate. You'll then be led to print out the will and sign it in the presence of a pair of witnesses, at which point it becomes a legal document.
Willful, for example, asks a user a few questions in order to select the right pricing tier for their needs. Tiers start at $99 and the premium plan is $189.
The service can be done in as little as 15 minutes, a far cry from setting up several in-person visits to a lawyer's office. Willful also gives detailed instructions to ensure your documents follow the legal requirements to make them official, once they've been printed and signed.
Using a DIY will kit
You can also buy one of several DIY will kits both online and offline at places like Amazon, Walmart or Staples. Online options include websites like this one, where a $34.95 price tag includes a DIY will kit that "complies with provincial laws and was created in collaboration with lawyers in Canada."
These kits typically come with step-by-step guides and blank forms with spaces for you to fill in your information. Once you sign in the presence of two witnesses, the document becomes a legal last will and testament.
Freedman strongly discourages people from using DIY kits. He says problems as small as not signing the will properly can raise questions about its legitimacy.
"The law in this area is complicated. It looks simple because you can fill out forms and they have legal effect," says Freedman. "It's when a person passes that we find out the problems in the will or the estate plan."
Too often, he says, consumers are over-concerned with the upfront costs of making a will. But they fail to consider what could happen if the will they've made is defective and invalid.
Problematic wills can cost an "awful lot of money to deal with," he says.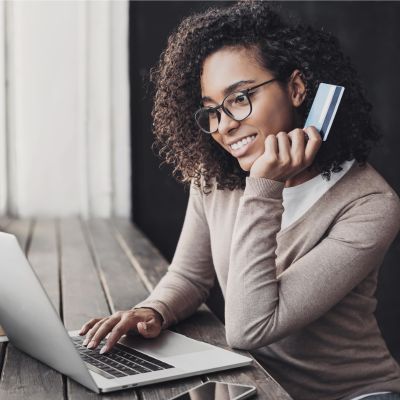 Get it done now and avoid worry later Fights can happen in the absence of a will, even with a supposedly simple family situation. Not everything can be split evenly — like a cottage or a business. That may lead to legal battles and hurt feelings.
You can easily start researching how best to complete your own will. Whether it's with a licensed lawyer or with an online service like Willful, it's important that Canadians decide how they want their estates to be left to the people they love.
Getting a head start on the process can help avoid a lot of future problems.
Sponsored
Trade Smarter, Today
With a wide variety of investment chocies, CIBC Edge makes it easy for you to trade how you want, when you want.