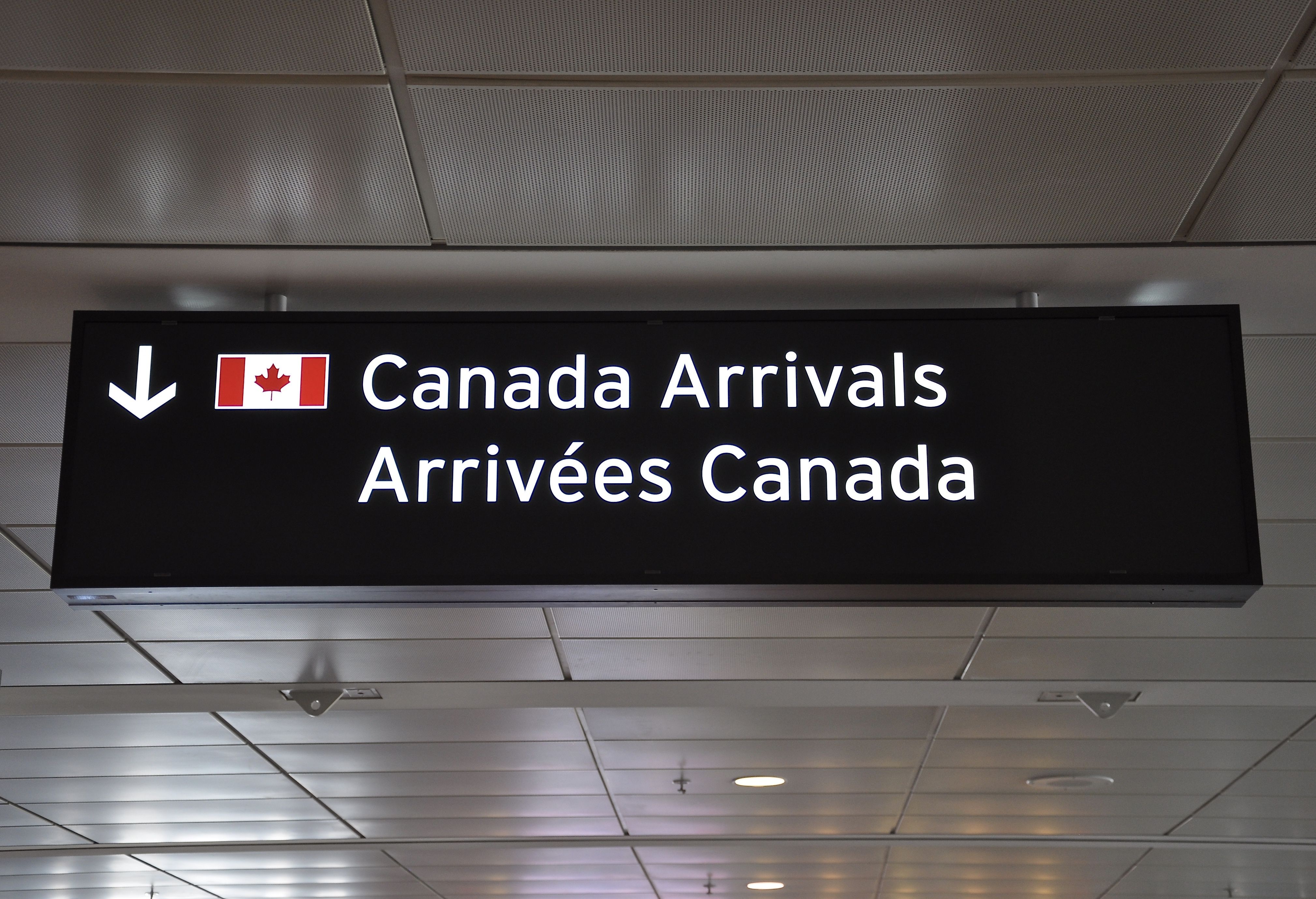 Best credit cards for new immigrants
Lester Balajadia / Shutterstock
🗓️
Updated: July 18, 2023
We adhere to strict standards of editorial integrity to help you make decisions with confidence. Please be aware that some (or all) products and services linked in this article are from our sponsors.
We adhere to strict standards of editorial integrity to help you make decisions with confidence. Please be aware this post may contain links to products from our partners. We may receive a commission for products or services you sign up for through partner links.
For new immigrants to Canada, it's important to start building healthy credit as soon as possible. Credit is how banks measure your ability to spend and save responsibly. If you can build up a good credit score, banks will be more likely to loan you their money for significant financial investments later on, like buying a house.
One of the easiest ways to gradually improve your credit score is to obtain a credit card and pay off its balance each month. Credit cards can also help you make purchases online or over the phone, access money in case of an emergency, and earn cash back and rewards. Though most Canadians without any credit history might struggle to obtain a credit card, Canada makes life easier for new immigrants by providing them with special opportunities to easily obtain credit cards. It's important to give new arrivals a helping hand, because it benefits the Canadian economy and promotes equality among all Canadian citizens.
How can immigrants get a credit card with no Canadian credit history?
It's important to keep in mind that banks offer two main types of credit cards: secured cards, which require an initial deposit to cover any unpaid balance, and unsecured cards, which can be obtained without any deposit requirements. Canada's top banks offer special programs specifically designed for the needs of immigrants, including providing them with access to unsecured credit cards. Access to unsecured credit cards is a privilege that other Canadians without credit history typically do not have.
If a new immigrant is only interested in obtaining a credit card and does not wish to join a bank's complete banking program for new immigrants, they can obtain a secured card instead.
Unsecured credit cards via special bank programs for new immigrants
Becoming familiar with the Canadian banking system, choosing the right credit products, and setting up a solid financial plan can be intimidating tasks for a new immigrant. Thankfully, Canada's top banks offer special bank programs specifically designed for the needs of immigrants, including providing them with unsecured credit cards.
Scotiabank
As its name would suggest, the Scotia Momentum® No-Fee Visa* Card is inexpensive because it does not come with an annual fee. It's unsecured, meaning you won't need to give the bank a cash deposit in exchange for a credit limit. The card also comes with a welcome bonus.
¹ Conditions Apply. Visit here for the Scotiabank American Express® Card to learn more.
New immigrants interested in these cards should contact Scotiabank about joining their Scotiabank StartRight® program. It is created for Canadian Permanent residents from 0–3 years in Canada, International Students and Foreign Workers.
¹ Conditions Apply. Visit here for the Scotiabank® Scene+™ Visa* Card to learn more.
BMO
New immigrants interested in the BMO CashBack® MasterCard®* should contact BMO about its Newcomers to Canada program, which is designed for foreign workers, new immigrants and international students residing in Canada. People who plan on moving to Canada soon can also create bank accounts and execute wire transfers in advance of their arrival.
*Terms and conditions apply
RBC
RBC offers new immigrants both a cash back and rewards card.
The above card may be available to Permanent or Temporary Residents, international students, refugees and those who plan on moving to Canada soon via the RBC Newcomer Advantage Plan.
Refer to RBC Page for up to date offer terms and conditions.
TD
TD offers a variety of unsecured credit cards to new immigrants, but the cards offered are ultimately the bank's decision on a case-by-case basis for each applicant. Immigrants can find out which cards they can choose from by visiting a TD branch near them and expressing interest in the TD New to Canada Banking Package.
There are general requirements that you must meet before joining the above banking programs for immigrants. For example, you must provide proof that you're a new immigrant—usually a Permanent or Temporary Resident Card. Also, these programs are for new immigrants only, so you must have recently moved to Canada—though the specific amount of time in the country varies for each program—and be at least 18 years old.
Secured credit cards for new immigrants
If you're not interested in signing up for a complete immigrant banking program, but still wish to improve your credit score, we recommend getting a secured credit card. A secured credit card is an easy way to get access to credit without a credit history, or with bad credit. Banks simply ask applicants to match their desired credit limit (the maximum amount of money you can spend with the credit card) with a cash deposit beforehand.
Secured cards are great for improving your credit score, because their card issuers frequently report repayment performance to Equifax and TransUnion, the two Canadian credit bureaus that track Canadians' credit histories. However, secured credit cards do have some drawbacks: they rarely offer the same level of rewards or cash back as unsecured cards, and they don't have high credit limits unless you have a lot of spare cash to offer as the deposit. Some of the best secured credit cards in Canada are listed below:
Home Trust offers multiple versions of their secured card with differing fee and rate options depending on your budget and spending habits. We recommend the Home Trust Secured Visa with an annual fee of $0 and a Purchase APR of 19.99%. A higher interest rate isn't detrimental as long as applicants are serious about paying off their card balances in full each month.
Welcome to Canada!
Canada is one of the most friendly and welcoming places in the world, and this characteristic extends to its treatment of new immigrants. Any of the above credit cards and banking programs will help you establish a healthy financial future in this country.
Interested in additional personal finance tips for new immigrants? We've set up a page that provides an overview of all the major financial concerns for new immigrants. Check it out and let us know if you have any other questions that we didn't cover.
BMO is not responsible for maintaining the content on this site. Please click on the Apply now link for the most up to date information.