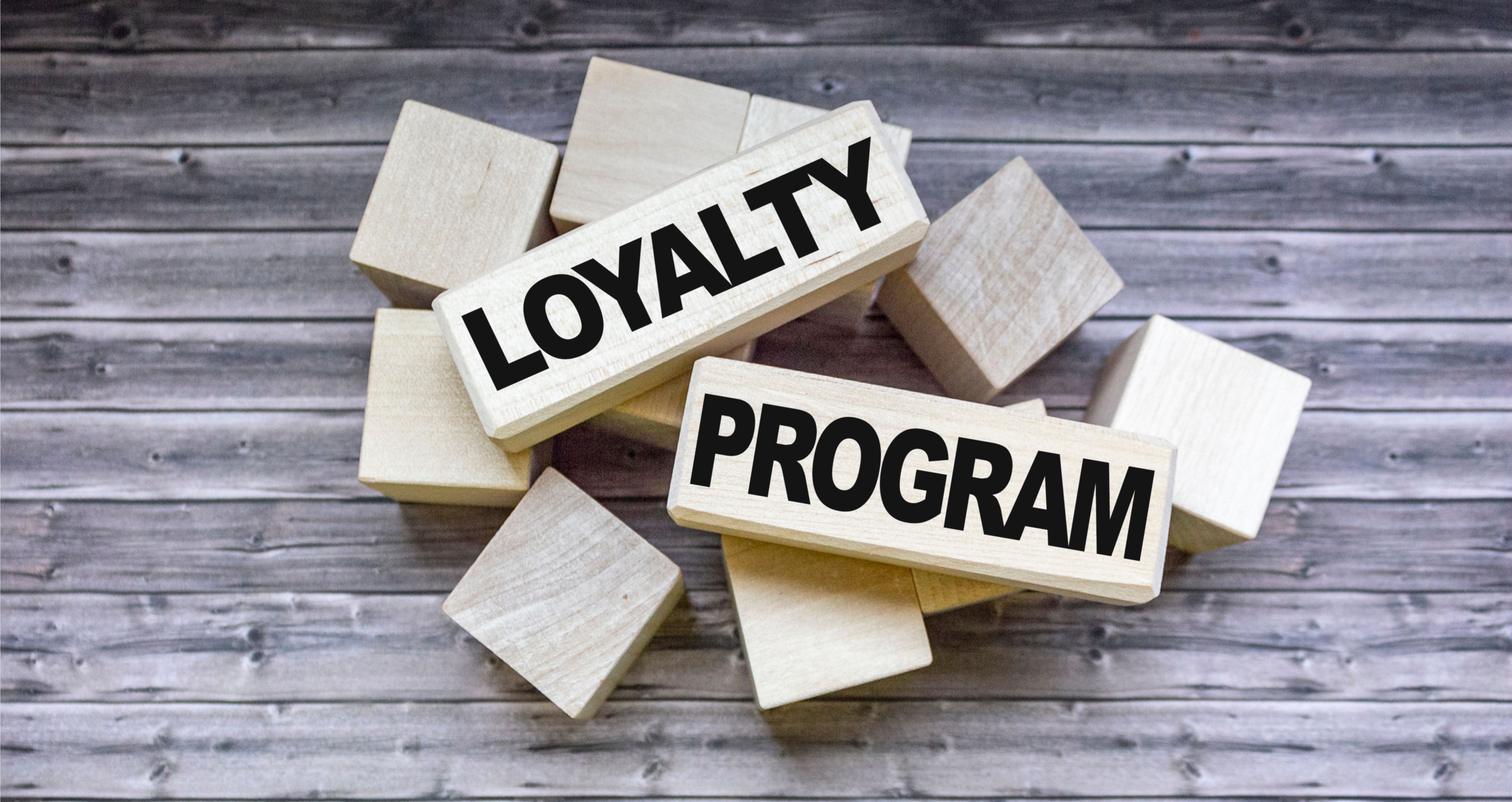 Best loyalty rewards programs in Canada
Sviatlana Zyhmantovic / Shutterstock
🗓️
Updated: September 22, 2023
We adhere to strict standards of editorial integrity to help you make decisions with confidence. Please be aware that some (or all) products and services linked in this article are from our sponsors.
We adhere to strict standards of editorial integrity to help you make decisions with confidence. Please be aware this post may contain links to products from our partners. We may receive a commission for products or services you sign up for through partner links.
Are you a loyal customer of certain brands? Whether it's flying often with Air Canada or doing much of your shopping at Hudson's Bay, the best way to get something in return for your preferences is by taking advantage of a loyalty program.
But before you sign up, consider the real value of the points you'll earn; what you can redeem them on, which locations and brands are participating, and other caveats that aren't immediately obvious. Most importantly, make sure you're not signing up for a loyalty program based purely on your familiarity with the program's name.
For your convenience, in our best loyalty program in Canada guide below, we've listed each category that we cover in the table below, along with one program from each category.
| Loyalty program | Best program | Special feature |
| --- | --- | --- |
| Travel rewards | Aeroplan | Earn and redeem for flights and cash |
| Movies | Scene+ | Free movie tickets and concessions |
| Vehicles and gas | Petro-Points | Savings on gas, car washes, and in store purchases |
| Retail and shopping | Hudson's Bay Rewards | Earn points and get deals at HBC brands |
| Groceries | More Rewards | Exclusive deals for BC residents |
| Credit card rewards | Amex Membership Rewards | Earn on all spend, concierge service |
Best loyalty programs for travel
Aeroplan
Single Point Canadian Dollar Value (general average): $0.0109
Coming in first place for the best rewards loyalty plan is Aeroplan, a robust frequent flier loyalty program administered by Air Canada. Those with an Aeroplan credit card from TD, American Express, or CIBC will earn points on their everyday purchases and an accelerated rate of points for certain categories like gas or groceries. You can also earn points without a card by shopping at Aeroplan partners—though if you make purchases at these partner brands with an Aeroplan credit card your regular rate for earning points is doubled.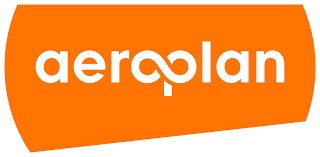 Aeroplan has recently overhauled its program which includes introducing a new rewards chart. In some cases, you will now need more points to fly or purchase merchandise than you did in the previous version of the program. However, there are still some deals to be found. Typically speaking, Aeroplan points go the furthest when put towards travel. Specifically, for business and first class flights. The number of points required depends on where you are starting from, where you are flying to, miles travelled, and the popularity of the route.
Flights: As the pricing is now dynamic, rather than fixed, for Air Canada flights it's difficult to attribute a specific value to each mile. There is a pretty large range of miles required depending on the factors listed above. Value of redemption is very sensitive to your home city as well as your final destination.
You are able to calculate the value yourself with a fairly simple equation: retail price- fees/Miles = dollar value. For example, Toronto- Ottawa is less than 5,000 miles which means, depending on the factors above, it will cost you 6,000 miles on the low end and 10,000 miles on the high end. A one-way flight from Toronto to Ottawa is $206. Minus taxes, it's $150.
150/6000= 0.025
150/10,000= 0.015
Which means that you can expect the point value to be $0.025 at the best and $0.015 at the lowest. Remember, the main goal is to get that $0.0109 value or, ideally, better.
Taxes and Fees: You can use your Aeroplan points to cover taxes and fees, however, it's not necessarily the best value for your miles.
Expiration: Your Aeroplan miles don't have a set expiry date, however, if you remain inactive for 18 consecutive months then they will expire. To keep your points from expiring you need to use, earn, or donate your miles.
Transferability: Aeroplan points cannot be transferred to other loyalty programs, however, you can transfer points from other loyalty programs to Aeroplan.
American Express offers a transfer rate of 1:1
Marriott Bonvoy offers a transfer rate of 3:1 plus a 5,000-mile bonus for every 60,000 points transferred
Capital One offers transfers at a rate of 2:1.5.
Additionally, you can now transfer Aeroplan miles with the family sharing program for free. Family sharing allows up to 8 people to create a pool with their miles.
Redemption: Your Aeroplan miles can be redeemed easily online at either aircanada.com or via the Air Canada app. Remember, seats on Air Canada flights now follow dynamic pricing while partner airlines still have fixed pricing. It's also worth noting that there are no more fuel surcharge fees, however, booking with a partner airline will incur a partner booking fee of $39.
As mentioned above, the best value for your Aeroplan miles is to put them towards travel. However, should you decide to use your points outside of the travel sector, they can be redeemed for:
Merchandise: Items such as Sony cameras, RayBan sunglasses, and Cuisinart Kitchen gadgets
Gift cards from top brands like Apple, Best Buy, Indigo, Amazon, Starbucks, and more.
You can learn more about the Aeroplan program by reading our complete Aeroplan Points Guide.
Sign up if you typically fly with an airline in the Star Alliance, e.g. Air Canada, Lufthansa, Turkish Airlines, United, etc.
WestJet Rewards
Single Point Canadian Dollar Value: $1.00
With WestJet-branded credit cards, not only will you earn WestJet Dollars from common purchases and from WestJet partner stores, but you'll climb to new WestJet Tiers the more you spend. This makes it a great program for those who fly often, as WestJet Gold and even Silver status offer boosted earnings, special privileges like lounge access, free checked bags, and more.

Covers Taxes and Fees: No
Expiration: WestJet Dollars earned from purchase transactions with WestJet or its partners, including a WestJet credit card, do not expire. However, bonus WestJet Dollars earned through promotions, limited-time offers or compensation, do expire.
Transferability: WestJet Dollars can be transferred to another account holder for a fee between $50-$59 per transfer, which must be paid with a credit card at the time of the transfer. WestJet Dollars can be redeemed for any flight marketed by WestJet, including code-share flights (where WestJet shares the same flight) with Delta, Aeromexico or Qantas and Member Exclusive Fares on partner-marketed airlines.
Redemption: WestJet Dollars can be used like cash to pay all or part of the base fare on an eligible flight or vacation package available through WestJet.com or their contact centre. Minimum redemption amounts apply as follows:
Premium, Economy or Business Fare flights have a redemption minimum of 15 WestJet Dollars per guest and per direction of travel.
Member Exclusive Fares must be paid in their entirety for all guests with WestJet Dollars.
WestJet Vacation Packages have a redemption minimum of 50 WestJet Dollars per booking.
Summary: When redeeming WestJet Dollars earned with a WestJet RBC credit card, you'll enjoy zero blackout dates and exclusive member fares that give you excellent return when redeeming WestJet Dollars. One of the most sought-after perks from WestJet is its annual companion voucher, offered to some members who can use it each year to cap the fare price of a companion travelling with them.
Sign up if you travel at least once a year with a partner/friend/significant other/family member.
RBC Rewards (Avion)
Single Point Canadian Dollar Value: $0.021 on average, when redeeming points earned by Avion cards for travel via the the Air Travel Redemption Schedule. $0.01 per point earned by non-Avion cards, when redeeming for travel.
RBC's Avion loyalty program is offered via a greater number of credit cards compared to WestJet, which is merely a partner of RBC. Instead of restricting cardholders to a single airline, the RBC Rewards points they'll earn can be spent flexibly on booking travel through its Orbitz-powered website, which may provide a wider selection of destinations and fares.

For Avion cardholders, the number of points needed to redeem for a flight depends on the flight's destination, and each destination has a maximum ticket price (not including fees and taxes).
Covers Taxes and Fees: Yes, RBC Rewards points can be used to cover taxes and fees at a rate of 100 points per $1.
Expiration: Points don't expire during active membership, but after closing an account you'll have a 90-day period for self-serve, online redemption of your points and a 365-day period to redeem points by calling in to the RBC advice centre.
Transferability: All RBC Rewards points can convert into Hudson's Bay Rewards (1,000 Hudson's Bay Rewards points for every 500 RBC Rewards points—the minimum required for conversion) and WestJet Dollars (100 RBC Rewards points to one WestJet dollar, minimum 1,000 RBC Rewards points needed for conversion).
RBC Avion cardholders' points can also convert to the following programs:
American Airlines AAdvantage Miles (10 RBC Rewards points = 7 AAdvantage Miles, minimum conversion of 5,000 RBC Rewards points)
Cathay Pacific Asia Miles (1:1 conversion, minimum conversion of 10,000 RBC Rewards points).
British Airways Avios points (1:1 conversion, minimum conversion of 10,000 RBC Rewards Points)
Once RBC Rewards are converted into another rewards program, they cannot be converted back.
Redemption:
RBC Rewards points can be redeemed for any airline in the world on any flight at any time with no blackout periods or book restrictions, even in peak periods like holiday travel.
Pay down your credit card balance ($0.0058 per point)
Purchase merchandise from brands like Apple ($0.006–$0.0085 per point)
Donate to charity and receive a tax receipt for your donation ($0.01 per point)
Purchase a gift card for Amazon.ca, Best Buy, Air Canada and more ($0.0071–$0.01 per point)
Apply points toward an RBC Financial Reward for your RBC investments, loan, mortgage, LOC, etc. at a rate of 120 points per $1.00 ($0.0083 per point). A minimum of 12,000 points ($100.00) must be redeemed.
Exclusive Features
RBC Rewards points offer users additional benefits and limited time promotions, including:
Save $0.03/liter on gas when you connect your RBC Rewards points credit card with your Petro-Points account and earn 20% more Petro-Points.
Send Interac e-transfers with points
Limited time promotions such as earning 2x points when booking a homeshare, buy one get one movie nights, and discounts when redeeming points for merchandise, such as 30% off Herschel products.
You can learn more about RBC Rewards points by reading our complete RBC Rewards Guide. Or learn about the Best RBC Credit Cards for these credit cards that earn RBC Rewards points:
Summary: From short to long haul and across worldwide destinations, RBC has six tiers in which there is a minimum fixed redemption price. There are also no seating restrictions or blackouts, and these points can be spent on taxes and fees as well. For travellers who demand a loyalty program with features and many ways to earn and redeem on travel, Avion is a great choice.
Sign up if you don't have loyalty to any single airline and would rather use an Orbitz-powered booking tool with a variety of options.
Air Miles
Single Point Canadian Dollar Value: $0.105 (AirMiles Cash)
Air Miles was founded in 1992 and accordingly has a significant number of Canadians—over 11 million at last count—who rely on it to make travelling easier and less expensive. Those with an Air Miles credit card from BMO will earn Miles from their everyday spending, which they can then redeem for flights and other rewards.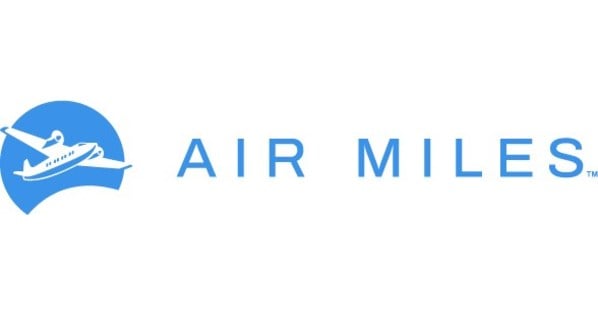 The value of Air Miles for the classic Air Miles Dream account varies depending on what you are redeeming the Air Miles for and where they are in the country. For example, a mile used to book a hotel in a small town often goes further than a mile used to book a hotel in a big city. Flights also have different mile values depending on where you are flying and the time of year. The following is a rough average (all values expressed in Canadian cents):
Hotels – $0.194
Flights – $0.168
Car Rentals – $0.157
Events – $0.144
Attractions – $0.132
Merchandise – $0.12
Covers Taxes and Fees: No, but Air Miles do cover fuel surcharges on flights.
Expiration: Technically no, but if no new Air Miles are posted or are used in your account for 24 consecutive months, your remaining miles may be cancelled without notice.
Transferability: A large number of other reward programs allow you to convert their points to Air Miles, including HBC Rewards, RBC Rewards and in one case, Esso Extra using Points.com. However, Air Miles cannot be converted to any other rewards program.
Redemption: Since 2011, Air Miles have been split into two redemption paths: Air Miles Cash and Air Miles Dream.
With Air Miles Cash, members can instantly redeem their points for purchases in store or online at participating retailers like Sobeys, Shell, Rona, IGA, Safeway and more. The minimum redemption value at any retail partner is 95 Air Miles ($10 off) up to the equivalent of $100 per day (950 Air Miles).
Air Miles Dream is the classic method of redeeming Air Miles for flights, hotel stays, car rentals, vacation packages, event tickets, attractions, gift certificates and merchandise by saving up the required amount of miles.
Flights are available from a wide variety of national and international airlines including Air Canada, WestJet, American Airlines, Southwest Airlines, Lufthansa and British Airways. Hotel stay providers are Hilton, IHG, Marriott, Starwood and Best Western. However, the availability of flights and hotels and the value of the Air Miles you use to redeem them vary according to where you're flying or staying, when you're booking (high seasons: March 1-March 31, June 1-September 15, December 16-January 7 or low seasons: January 8-February 28, April 1-May 31, September 16-December 15), the carrier you choose, and whether you're booking a connecting or direct flight.
Outside of travel, brand partners for merchandise, vacation packages, gift certificates, rental cars, events and attractions include Panasonic, Nikon, Broadway Across Canada, Big White Ski Resort, Cineplex, Enterprise Rent-A-Car, Club Med, Sunquest, Legoland, Vitamix and more. However, the miles have different values depending on the category you're buying from, with flights and hotels near the top and merchandise, attractions and vacation values near the bottom.
You can learn more about the AIR MILES program by reading our complete AIR MILES guide. Or apply for some of the best rewards cards that earn Air Miles:
Summary: The Air Miles network of destinations is impressively large, and the primary redemption path for Miles is through its Dream Miles site, which offers flights for a number of airlines, hotels, vacation packages and travel experiences. Cardholders can also redeem their Miles for cash via the Air Miles Cash program, which converts 95 miles to $10 spendable right at the register (in participating partner locations).
Sign up if you frequent Air Miles partner merchants, e.g. Ace, Foodland, Sobeys, IGA, Hudson's Bay, Metro, Shell, Starbucks, etc.
CIBC Aventura
Single Point Canadian Dollar Value: $0.0116 (Average)
Travellers who don't like to be restricted when it comes to airlines, seat and flight selection, or points expiration will appreciate Aventura, the travel rewards program from CIBC. Among CIBC's best credit cards are a few cards that earn Aventura points in common spending categories like gas and groceries.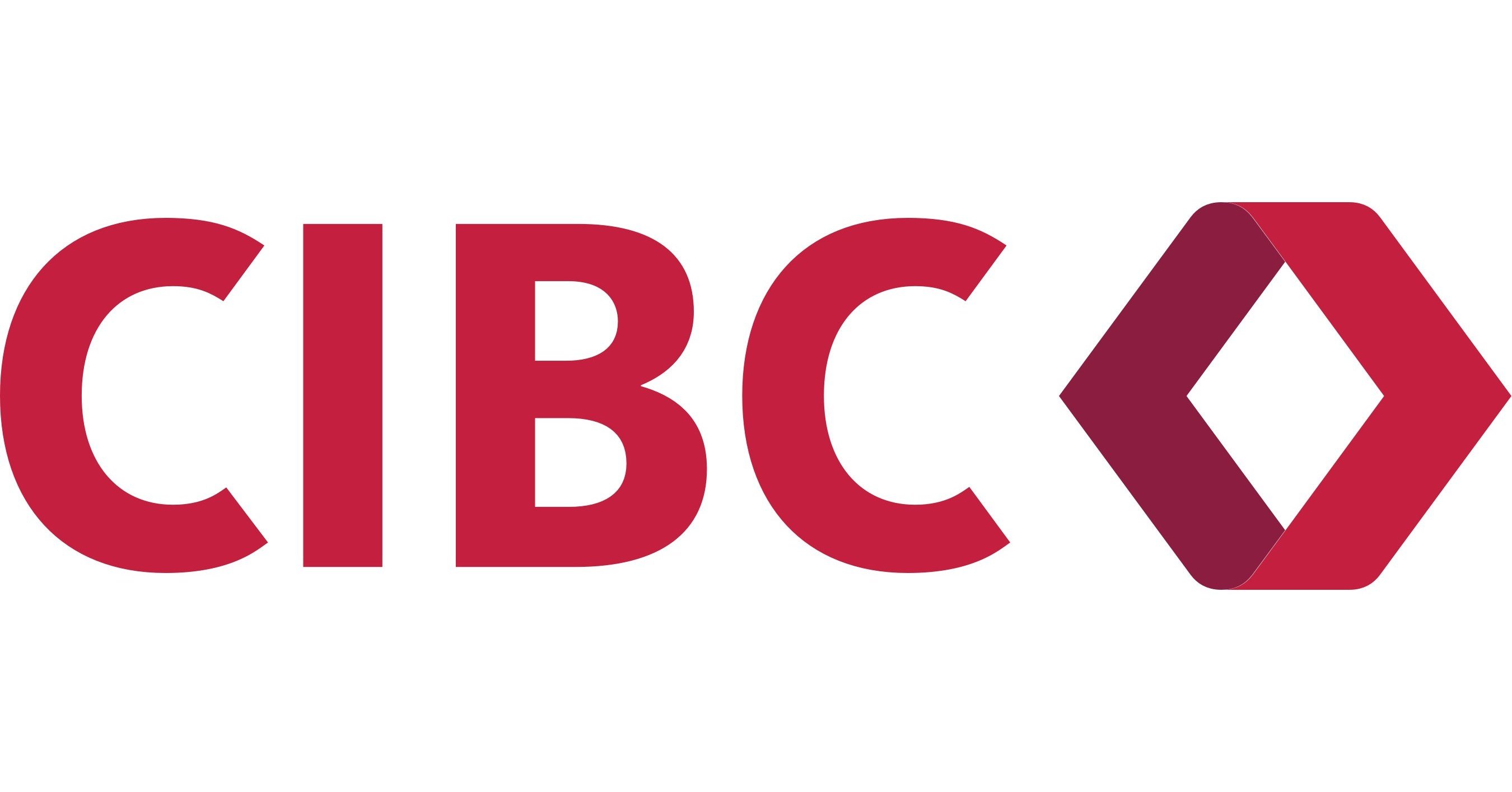 CIBC Aventura points don't have a consistent dollar value. The total average above is determined from the average Aventura point single-dollar value of five flight regions Aventura uses to determine the cost of a flight:
Short-haul Canada/U.S.
Long-haul Canada/U.S.
Mexico/Hawaii/Caribbean/Central America
Europe
The rest of the world
Covers Taxes and Fees: Yes
Expiration: Points don't expire during active membership, but they will expire 60 days after you close your account or 12 months after the primary cardholder's death.
Transferability: Members who opened their account before Oct. 1, 2013 can redeem Aventura Points for Aeroplan Miles at a ratio of 1:1 in increments of 10,000 points.
Redemption: Redeeming points for travel is relatively easy, entailing a partial redemption model that only requires you to have 80% of the minimum fixed points necessary for any particular airfare tier (there are five tiers). Then you can buy the remaining points you need at a low fixed price of a few cents per mile. CIBC's Payment With Points is also a convenient feature, allowing you to redeem points for cash toward your statement.
Redeem for flights on hundreds of airlines (subject to availability) including Air Canada, Delta, Lufthansa and British Airways. There are no blackout dates or restrictions and you can pay with any combination of points or your credit card with the "Flexible Travel" option. "Flexible Travel" also applies to hotels, car rentals, vacation packages or cruises.
Merchandise like a Dremel 3D printer, Bose headphones, a Dyson cordless vacuum or a camera from Olympus.
Gift certificates from Best Buy, Costco, Wal-Mart, Tim Horton's and Petro Canada, among many others, are also available.
Pay your CIBC bills (e.g. credit card balance, loan or line of credit) with points or invest points as part of a TFSA, RRSP or Investor's Edge Portfolio. You can also use points to pay your mortgage or line of credit
Use points to bid on items like tickets to the Daytona 500, Mont Tremblant Ski Resort, amd St. Patrick's Day celebrations in Chicago.
Sign up if you want flexible air travel with the option to use your points against your monthly balance.
Apply for these credit cards in the CIBC Aventura® loyalty program: CIBC Aventura® Visa Infinite* Card (read our card review here) CIBC Aventura® Gold Visa* Card (read our review of the card here)
Best loyalty program for movies
Scene+
Single Point Canadian Dollar Value: $0.01 when redeemed for travel. When redeeming for a statement credit the redemption rate for Scene+ is 3,000 points for $20 at the low end and 71,500 points for $500 at the high end, meaning a variable effective value of between $0.0067 and $0.007 per point.
For 9 million theatregoers around the country, no rewards program is more useful than Scene+. A number of Scotiabank credit cards and chequing accounts earn Scene+ points for spending on everyday purchases, with accelerated earn rates for spending at Cineplex theatres.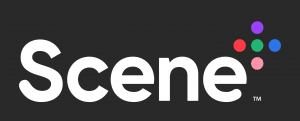 Covers Taxes and Fees: Yes.
Expiration: Accounts may be closed if you don't have any Scene+ activity for more than 24 months
Transferability: No transfer partners
Redemption:
Travel: Redeem points for flights, hotels, and car rentals via Scene+ Travel. Or apply as a payment method on independently booked trips not organized through Scene+. Minimum 5,000 points for independently booked travel redemption (no minimum for Scene+ Travel redemptions). Points are worth $0.01 each when redeemed via either travel redemption path.
Statement Credit: Redeem as a statement credit against non-travel purchases for a value between $0.0067 and $0.007 per point, depending on how many points are redeemed.
Merchandise from brands such as Apple, Best Buy, KitchenAid, Dyson, etc. Redemption values range from approx. $0.0067 per point to $0.0087 per point, depending on the item.
Gift cards from vendors such as Costco, Walmart, Amazon, Uber Eats, The Home Depot, etc. Redemption values range from $0.0071–$0.0078 per point.
Cineplex movie theatres: 1,250 points for a General Admission or 3D ticket; 2,000 points for an UltraAVX, IMAX, Prime seats, D-Box, or VIP ticket; 500 points for $5 off food and beverages; 100 points for $1 off movie rentals and purchases at the Cineplex Store
Restaurants: 500 points for $5 off at restaurants like Swiss Chalet, Harvey's, or East Side Mario's
You can learn more about Scene+ points by reading our complete Scene+ Points guide. Or apply for these Scotiabank cards that earn Scene+ points:
Scotiabank Gold American Express® card (read our review of the card here) Scotiabank American Express® Card (read our review of the card here) Scotiabank Passport® Visa Infinite* Card ( (read our review of the card here) SCENE® Visa* card (or read our review of the card here)
Summary: Scene+ points can be redeemed for travel rewards, merchandise, gift cards to popular retailers, restaurant discounts, or a Scotiabank account credit—but they usually get their highest value when redeemed for movie tickets at Cineplex theatres, with a general admission and 3D ticket redeemable for 1,250 points; and an UltraAVX, IMAX, Prime seat, D-Box, or VIP ticket redeemable for 2,000 points.
Sign up if you're a movie buff who often goes to Cineplex for the latest showings and wants discounts on tickets and food.
Best loyalty programs for vehicles and gas
Petro Points
Over 4.5 million Canadians earn Petro Points whenever they fill up their tanks or make an eligible purchase, at a rate of 10 points per litre or per $1 spent. Petro Points is one of the more involved loyalty programs out there, with several retail and financial partners that let customers earn more at certain places and on credit purchases.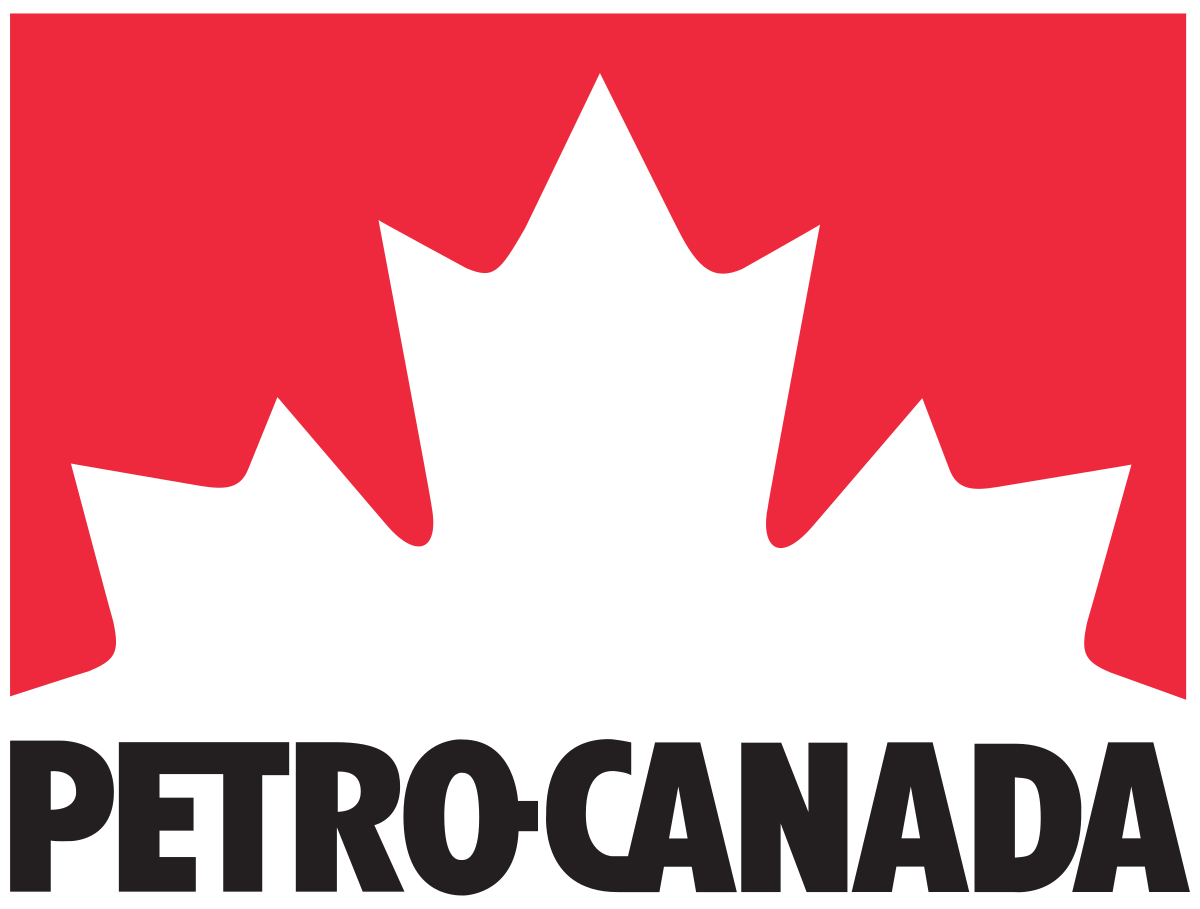 For example, linking your Petro Points account with an eligible RBC credit card (though it usually comes linked by default), Hudson's Bay account, or CAA account nets you an extra 20%. You can have a regular Petro Points card, however, which only requires that you present it during your purchase. With your Petro Points you can get direct discounts on gas, car washes, gas station purchases, and other automotive-related perks from participating locations.
Sign up if you want to earn points from everyday expenses, boost your earnings when linking other programs, and get free gas, car washes and more.
Esso
Esso offers two related programs, the first being its excellent Esso Extra and the second a partnership deal with PC Optimum, via PC Financial credit cards. Esso Extra members earn points when they spend money at Esso and Mobil gas stations, both at the pump and in the store (gas, snacks and merchandise, car washes, gift cards, etc.).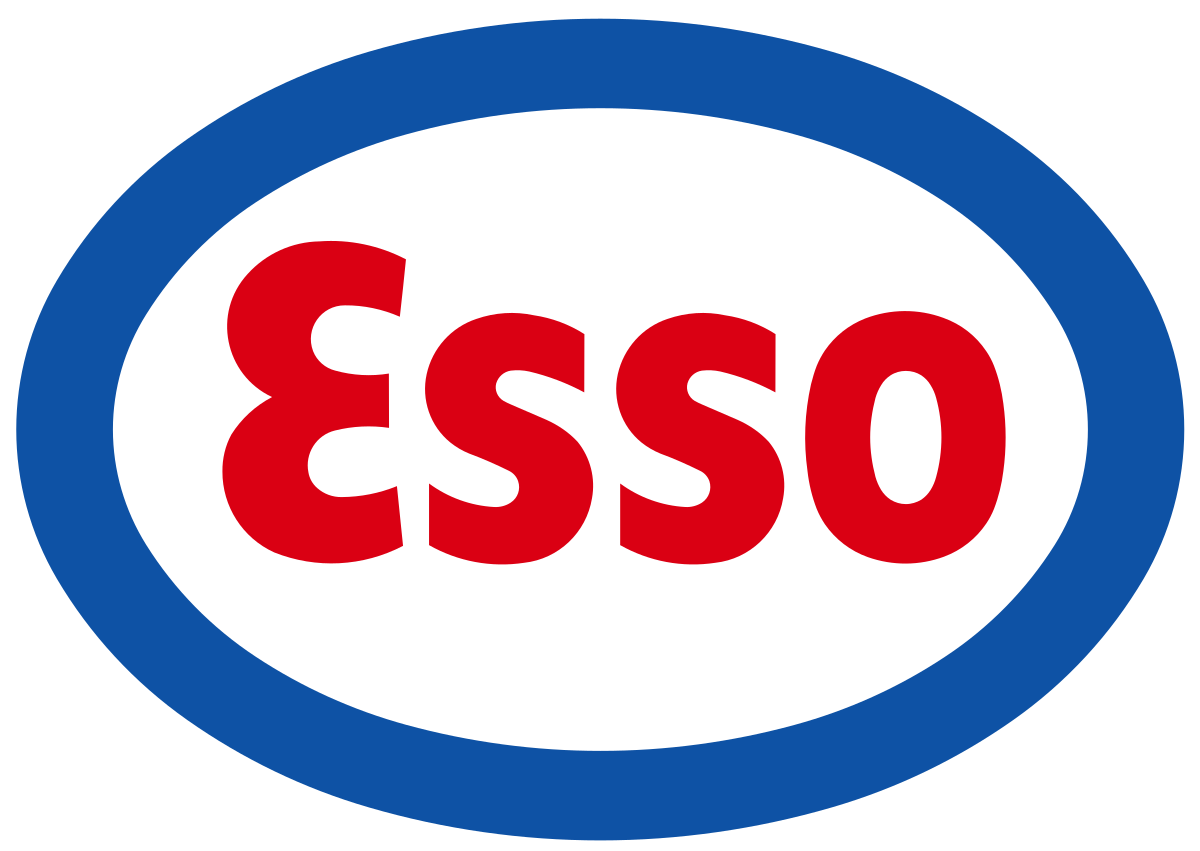 Using a PC Financial credit card with the Esso program also loops in the PC Optimum loyalty program, helping to earn extra Esso points and PC Optimum points at participating locations (over 2000 across Canada) on top of the base. Redeeming both types of points is simple and quick—members just use the Speedpass+ app.
Sign up if you frequently fill up the pump at Esso and Mobil, and want to get exclusive deals and points that reduce these expenses.
Triangle Rewards
Single Point Canadian Dollar Value: Triangle Rewards cards earn Canadian Tire Money to their My Canadian Tire account by making purchases at Canadian Tire and other participating sporting goods stores. The same goes for gas stations like Gas+. Some members can still choose to earn paper CT Money following the traditional coupon model, which is also treated as cash in-store.
The recently renamed Triangle Rewards program was originally called Canadian Tire, which many Canadians are already familiar with as it's one of the longest-running loyalty programs in the country. Triangle Rewards is still administered under the Canadian Tire group and is therefore suitable for those who fill up at Gas+ or buy from other Canadian Tire or affiliated brands such as Essence+, Mark's, SportChek, L'Equipeur, Atmosphere, Sports Experts and others.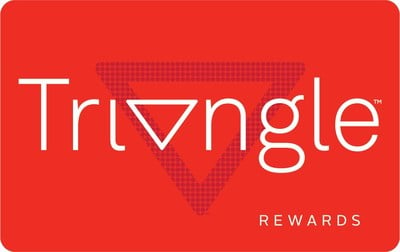 Covers Taxes and Fees: Yes
Expiration: Neither physical nor electronic Canadian Tire Money expires for active My Canadian Tire Money account holders. Electronic Canadian Tire Money can be revoked and/or terminated if the account holder violates the terms and conditions of its use or voluntarily cancels their account.
Transferability: Canadian Tire Money cannot be transferred into another loyalty program or exchanged for its cash equivalent. If an item is returned, the customer receives a refund minus the Canadian Tire Money they received in purchase of that item. Canadian Tire Money can be donated to participating local charities or community groups as a valid cash equivalent.
Redemption: Canadian Tire Money can be redeemed physically or electronically (electronic redemption is carried out by loading a My Canadian Tire Money loyalty card) for the cash value or money off the cash value of most Canadian Tire merchandise with some exceptions. These exceptions include: gift cards, lottery tickets, hunting and fishing licences, tire disposal fees, tire taxes, Rug Doctor (carpet cleaning) rental charges, refundable deposits, environmental fees, repair charges, delivery or assembly charges, other store services (other than automobile service).
You can learn more about the Triangle Rewards program by reading our complete guide to Canadian Tire Triangle Rewards.
Summary: Apart from personalized exclusive offers, members get Canadian Tire Money on all spending and the ability to redeem their CT Money on similar expenses (gas, items in the station, merchandise from partner stores). You'll earn even more if you get a Triangle Rewards Mastercard, which also helps you earn CT Money everywhere you shop.
Sign up if you go to Gas+, Mark's, Atmosphere, and other brands to shop or fill up, and want to earn CT Money that reduces these bills.
CAA
The Canadian Automobile Association provides over 6.2 million Canadian members with a package of benefits including automotive insurance, emergency roadside service, and even a rewards model whereby they can save at certain places and earn points. Most members pick and choose a la carte insurance or coverage.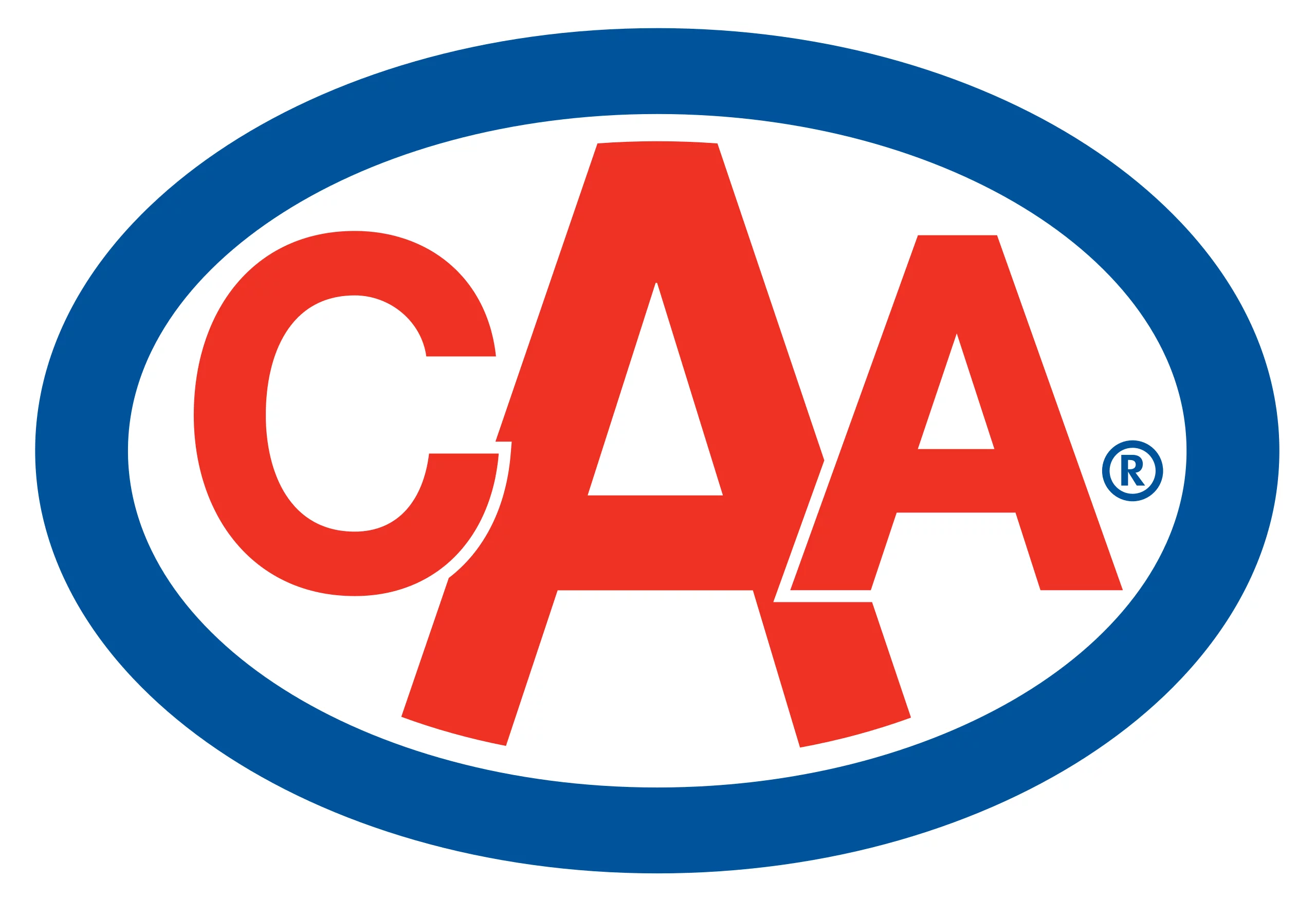 With over 165,000 partner locations in CAA's roster, it's easy to find places making a special offer or giving discounts to members, saving up to 30% at the likes of Best Western hotels, NAPA Auto Parts, and even in online shops. For example, a current promotion offers members 20% off lunch at any East Side Mario's as long as they go in September or October. National Bank also has a couple credit cards that offer the ability to earn CAA points as well, and other issuers' travel credit cards rely on CAA to provide insurance.
Sign up if you want various insurance and protective benefits, such as roadside assistance, travel insurance, vehicle coverage and more.
Recommended Read: Best Credit Cards for Gas in Canada
Best loyalty programs for retail
Hudson's Bay Rewards Program
The HBC Rewards program is for those who love to shop at Hudson's Bay—a historical presence in Canada open since 1670. Members can earn rewards in the store or online at thebay.com, and they are sorted into three tiers depending on how much they spend: Hudson's Bay Rewards, Rewards Plus, and Rewards VIP.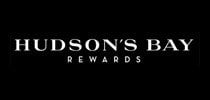 The rate of points earned per $1 spent scales upward from 1 to 1.5 to 2, along with other perks, like unlocking different point multiples when spending at partner brands. Points are redeemed at Hudson's Bay or online at a $10 minimum, and they're also convertible to Air Miles.
Sign up if you shop often at Hudson's Bay or thebay.com, and want to get early access to new deals, extra savings and even Air Miles.
Plum Rewards
Canadians who shop at Indigo bookstores will appreciate the Plum Rewards program, which is free to join and has no membership fees. Valid across the country's 92 Indigo stores (also online) and many smaller locations such as Coles or Chapters, Plum members earn points on the dollar and can redeem them in-store using their smartphone app.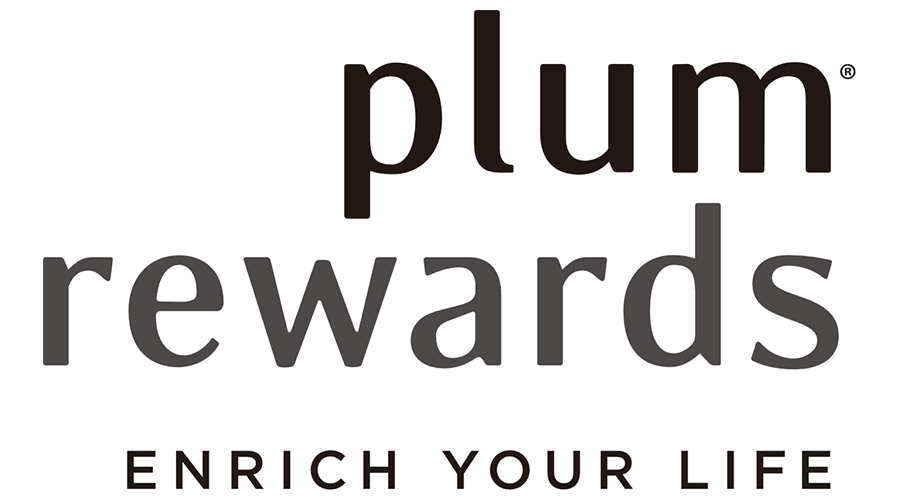 The app also notifies users of special limited-time and member-exclusive offers, and members with a smartphone receive free Wi-Fi in all Indigo locations. Given that Plum Rewards costs nothing to join and there are promo periods offering 10x rewards on purchases, it makes a lot of sense to join and download the app even if you don't buy books often
Sign up if you like to go to Indigo to read and relax with free Wi-Fi, but also to buy and save up points over time for future book discounts.
Best loyalty programs for groceries
More Rewards
More Rewards is a great loyalty program for Western Canadians, offering points redemption for BC ferry rides, Canucks tickets, nights at Best Western and Sandman hotels, Save-On-Foods discounts and gift cards.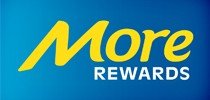 To earn rewards, members just need to show their loyalty card or give their membership number at a participating store, such as Save-On-Foods, which is popular for grocery shoppers who also want special in-store deals as well. That means More Rewards grants the ability to earn points on what is already a discount when shopping for food, as well as extra Petro Points.
Sign up if you're a BC resident who likes to take the ferries or see the Canucks, stay at local hotel chains and shop at Save-On-Foods.
PC Optimum
Though it's been years since the merger of PC Points and Shoppers Optimum, the PC Optimum loyalty program warrants a fresh look given its value to fans of both programs and stores. Millions of Canadians who need to save on their daily essentials rely on PC Optimum for deals at Shoppers Drug Mart, Provigo, Pharmaprix, Loblaws and other stores, including Esso and Mobil stations across Canada.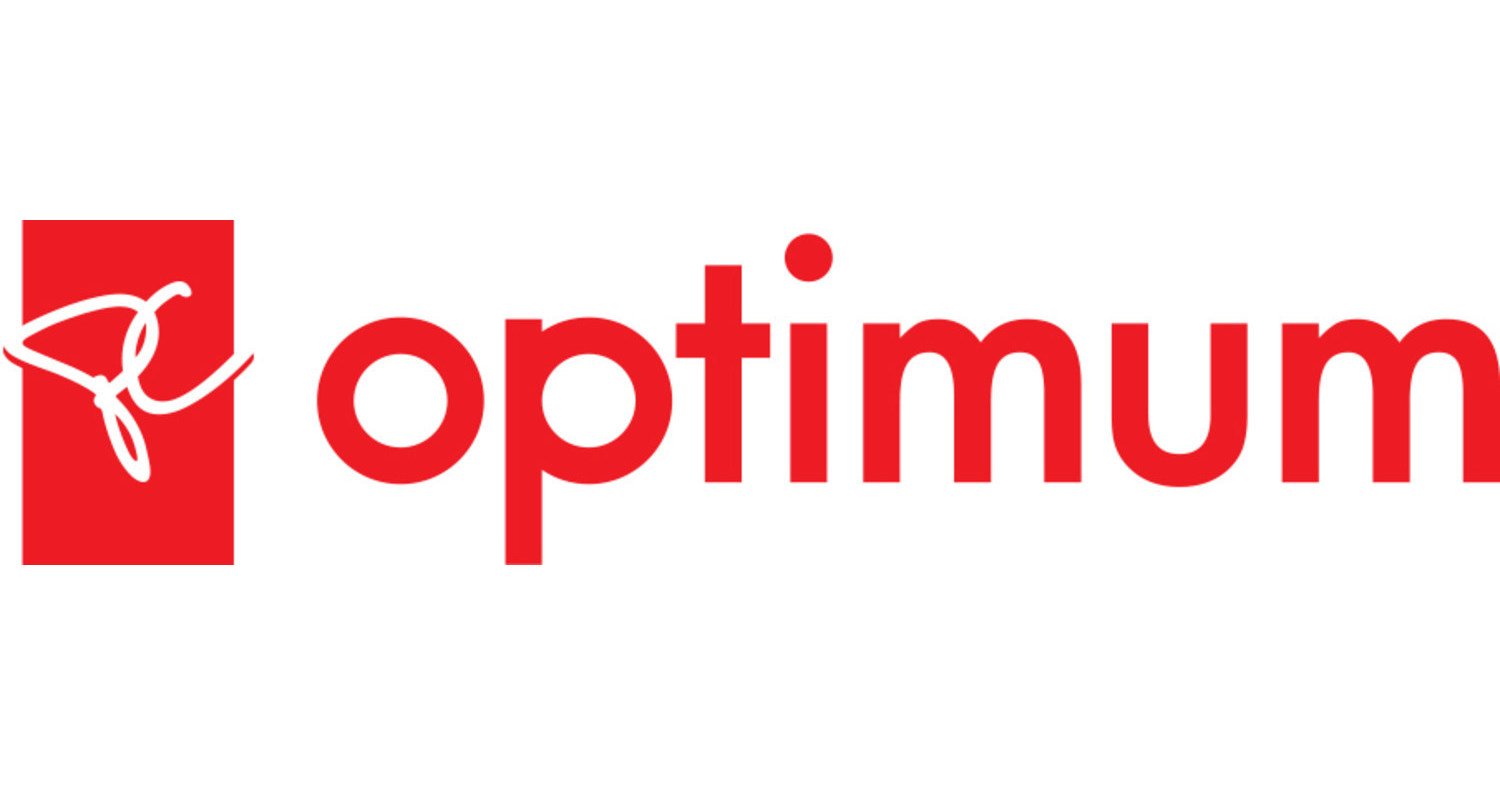 You'll also be able to earn points for shopping online, and you can maximize your PC Optimum point earnings with a PC Financial credit card, where you'll boost the rate that your PC Optimum points come in and get extra services like travel insurance and a rental car collision and damage loss waiver. The best thing about PC Optimum points is that they can be spent directly at the register, for instant discounts on frequent expenses.
Sign up if you shop at the big grocery brands like Loblaws, Provigo, or Pharmaprix and want direct savings.
Metro&Moi
For Quebec shoppers who frequent the Metro grocery chain, Metro&Moi gives members the ability to earn 'm' points on their purchases for each $1 spent, which can then be redeemed at the register or online. Members can spend points instantly in increments as small as 500 or wait three months to get their quarterly reward cheque via the app and the mail.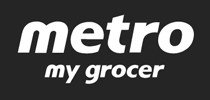 The app is connected to a physical Metro&Moi card which can be preloaded with coupons you find on your phone, making it very easy to earn and spend points as well as take advantage of members-only deals. This is likely the reason why over 1.5 million Metro shoppers participate.
Sign up if you're a loyal Metro shopper who wants to receive coupons directly to their phone and save on each $1 spent.
Best credit card loyalty program
American Express Membership Rewards
Amex cards are known for excellent added-value features, like concierge services for ticket and dinner reservations; advance access to high profile events in Canada; complimentary room upgrades; and traveller and shopper protections.
Sign up if you want to earn flexible rewards points with each purchase, and get stellar customer service concerning events, purchases and more.
Is there a 'best' loyalty program?
There's no "best" loyalty program for all—but there are programs that you will be more individually suited to.
Finding the best program for you just takes a bit of contemplation: what brands are you already loyal to, and can you get rewarded for it? The list above includes the biggest Canadian loyalty programs, and we're willing to bet that no matter who you are, one of them can help you capitalize on the product and service affinities you already have.