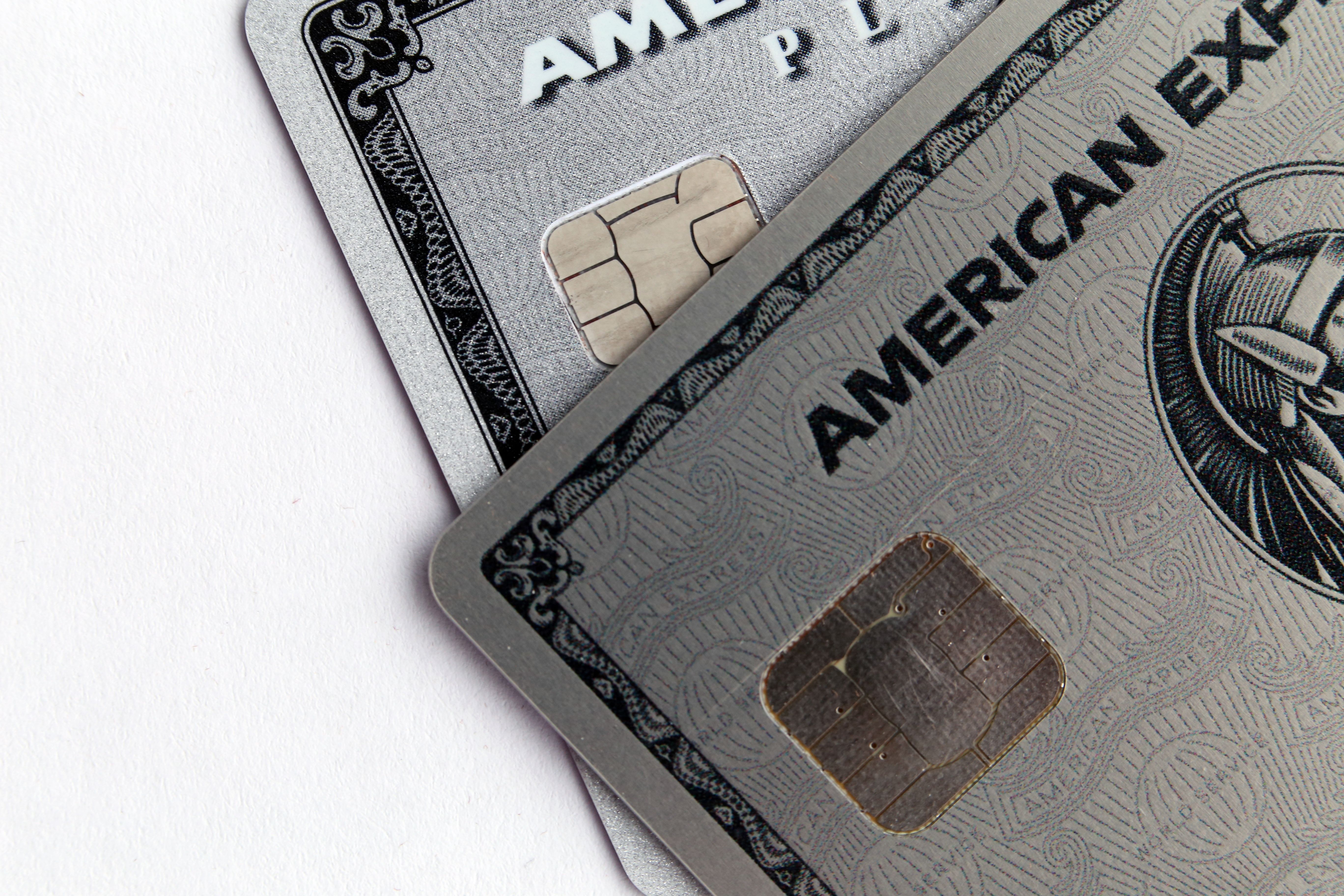 Amex card levels - how to choose the right American Express card for you
DreamerAchieverNoraTarvus / Shutterstock
🗓️
Updated: September 18, 2023
We adhere to strict standards of editorial integrity to help you make decisions with confidence. Please be aware that some (or all) products and services linked in this article are from our sponsors.
We adhere to strict standards of editorial integrity to help you make decisions with confidence. Please be aware this post may contain links to products from our partners. We may receive a commission for products or services you sign up for through partner links.
American Express cards are some of the most popular in the Canadian market. They typically offer lots of great perks, strong bonuses, and with no minimum income requirement, they're an accessible choice for many.
However, there are plenty of options out there, and trying to figure out American Express' credit card levels can be a confusing journey. In this article, we'll show you an easy way to compare Amex card levels so you can find the best card to suit your needs. Or, you can jump to our Best American Express Cards instead.
American Express card levels explained
Unlike Visa and Mastercard, American Express doesn't have a formal tiered system (with exceptions). However, if you are looking for ways to better categorize American Express cards, you can take our approach.
We've divided the cards into four different levels based on annual fees and requirements. As a general rule, normally the higher the level of card, the better the benefits and perks (as you will see in our comparison later).
Entry-Level American Express Cards
Annual fee: $0
Credit score requirement: Fair-Good, 670 – 739
Mid-Tier American Express Cards
Annual fee: $0 to $250
Credit score requirement: Fair-Good, 670 – 739
Premium American Express Cards
Annual fee: $250 to $699
Credit score requirement: Excellent, 740 – 900
The American Express Centurion Card
The Amex Centurion (or Amex Black) is the highest level American Express card, but it has a very elite, invite-only membership and Amex does not officially publish its information. We'll discuss this in further detail later on in the article.
Related: Best American Express Credit Cards
American Express credit cards ranked by card level
American Express currently offers around 20 different card options for Canadians. We've chosen three of the most popular cards to better compare the differences between American Express card levels.
The SimplyCash® Card from American Express
American Express Cobalt® Card
The Platinum Card®
American Express card levels: Comparison chart
What is the highest level American Express card?
The highest level American Express card is the Centurion card, which is also known as the 'black card.' However, it's available only by invitation from American Express, meaning you can't just apply for it as you would the other cards mentioned in this article.
So, how do you get invited? It seems many invitees are chosen from existing American Express cardholders, particularly Platinum cardholders. Cardholders generally need to charge a very high amount to their cards (perhaps above $100K) to be invited.
Those invited to become Centurion cardholders will need to pay a very significant annual fee (estimated at $2,500) in addition to a one-time initiation fee of around $7,500.
But reports of the card's benefits indicate that those sky-high fees might be worth it. Centurion cardholders have access to a personal travel concierge; flight upgrades; companion tickets; free hotel nights; highest-level airport lounge access; and are exempt from foreign transaction fees, among numerous other rumoured benefits.
Bottom line on American Express Card levels
When choosing an American Express card, it is important to consider your individual needs and financial standing. Some important factors to consider include your annual income, any annual fees or other costs associated with the card, and your credit score health. There are a variety of cards available with varying levels of benefits and features, so it is important to carefully evaluate each option before deciding which card is right for you.
With some careful consideration and research, you can find the best Amex card that will help you achieve your financial goals while providing you with all the benefits and perks that come along with being an Amex customer.
Related Articles:
How To Choose the Best Credit Card
Canada's Best Aeroplan Credit Cards in 2023
Best Air Miles Credit Cards in Canada in 2023
This post was not sponsored. The views and opinions expressed in this review are purely my own.
American Express is not responsible for maintaining or monitoring the accuracy of information on this website. For full details and current product information click the Apply now link. Conditions apply.