Why do we have to meet in person in the first place? For a long time, the life insurance industry has been set up in a way that puts the consumer second.
If you want life insurance, it's up to you to seek out the insurance advisor.
And then you have to follow all the steps they've laid out: submit an application, go through a medical exam and give them access to everything from your drug prescriptions to your driving history from the last few decades.
The traditional method puts the power in the advisor's hands.
"There's a dichotomy," says Jiten Puri, CEO of PolicyAdvisor.com, a Canadian insurance technology startup. "If I want to invest $1 million or more of my own money, I can go to a digital wealth manager and invest all my life savings without being afforded an opportunity to speak with an advisor.
"But the moment I try to buy $100,000 of life insurance, paying a $15 monthly premium, I'm told, 'No, we don't think you know what you're doing. You need to speak to our advisors first.'"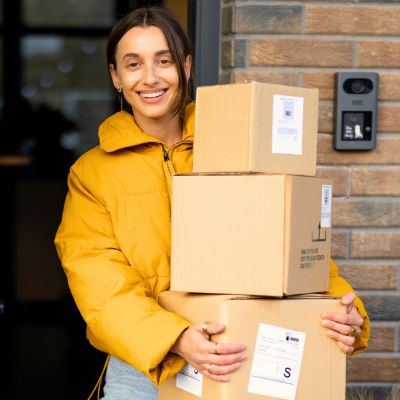 Shopping online? Let Capital One Shopping find and apply the best coupons for you. No hassle, just savings. Install now, save always.
Learn More
At the mercy of a historically murky industry Traditionally, it hasn't been easy for life insurance customers to figure out their options.
Every family has its own unique needs that demand a unique insurance solution. However, there are too many policies out there that all seem to read the same and it's hard to decipher one from another.
And until recently, it was extremely difficult to find the right policy without an advisor acting as a gatekeeper.
The advisor you find will have one or two favourites among the many companies that are vying for your business, since they cannot carry more than a handful of contracts.
And they're incentivized to sell you the longest and priciest policy since the advisor and the consumer both want to prevent having to go through buying process again and again.
And, of course, there's the awkwardness and invasiveness of the medical exam, not to mention the price. Until now, if consumers didn't want to be poked, prodded and asked uncomfortable questions, their only option was to pay extra — a lot extra — for a guaranteed non-medical life insurance policy.
And if you lived with a condition like diabetes, which disqualifies you from many policy options, you may have thought you were just out of luck.
But it doesn't have to be that way.
How some companies can make the process easier "A site like PolicyAdvisor shows consumers that you can get coverage from some of the largest providers in the country without having to step away from your couch, burn your wallet, or even go through medicals," says Puri.
How is that possible? Well, with a little help from some cutting-edge technology, life insurers can accurately assess risk factors and come up with a reasonable quote almost instantly.
Users simply have to answer a few questions about their health and lifestyle, and the site's technology takes over: PolicyAdvisor uses proprietary algorithm technology to instantly scan through literally thousands of products from more than 20 of the largest insurers in order to match each applicant with the right provider and the right policy.
Because of its proprietary AI capabilities and its wide network of industry partners, the company can offer customers unmatched insight into the vast and complex array of policy options and underwriting processes that make up Canada's life insurance sector.
The whole process, from initial search to approval, takes minutes, with no in-person face-to-face meeting. With the widest array of insurers jostling for business on PolicyAdvisor's platform, even those with specific medical concerns – like diabetes, high cholesterol or sleep apnea among others – can get coverage through providers that rate the condition less severely.
PolicyAdvisor has the experience, access and tools not only to find the right policy for you but also to present it in the safest, most convenient way — and at the best price.
And if you need the human touch, real-time advice is just a chat window away. PolicyAdvisor's insurance advisors offer their expertise and guidance to help users navigate through the multiple offers presented by the site. The best part? They do not work on commission; they provide independent guidance without pushing you to make a purchase.
So far, PolicyAdvisor has already provided more than $1 billion in term life insurance to Canadians.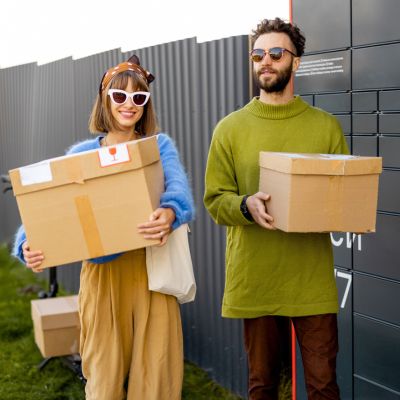 Automatically finds you the best coupons to use
Compares over 1000 merchants to give you the best price
Notifies you when your favorite items go on sale
Learn More
The industry just isn't keeping up So why aren't all insurers doing the same thing?
Puri says providers had simply taken their finger off the pulse, having convinced themselves the consumer wanted to meet face-to-face.
"They didn't recognize the consumer's desire to interact and engage with insurance products has completely changed," he says. "The consumer has gone online."
The desire is clearly there: 70% of Canadians say they'd use a digital platform to research and purchase life insurance online, according to a PolicyAdvisor survey.
What does this mean for you? If the global health crisis has you thinking about setting up financial protection for your family, but you've been put off by the process, there's an alternative.
As an independent marketplace that can give you quotes and buying options from more than 20 Canadian life insurance companies, PolicyAdvisor offers a process that is quick, convenient and transparent — and that, in many cases, doesn't require a medical exam.
With nearly two dozen providers, Puri says, you'll have your choice of several thousand different plan configurations.
And most importantly, it's possible to lock in millions in life insurance coverage without ever having to leave the safety and comfort of your own home.
Puri says PolicyAdvisor aims to make the process as comfortable for its users as possible.
And at a time when safety and comfort are so important, it's nice to know that a company dealing with something as important as life insurance takes yours so seriously.
Sponsored
Automatically apply coupon codes for free - it's kinda genius
Capital One Shopping's browser add-on automatically applies coupon codes as you shop online. It also alerts you whenever there's a better deal available from another retailer. It's absolutely free – plus it takes only two clicks to install.
Add the Capital One Shopping browser extension today and start earning discounts of up to 50% on the things you already buy. Your bank account will thank you