5 best loan companies for plastic surgery financing in Canada
New Africa / Shutterstock
We adhere to strict standards of editorial integrity to help you make decisions with confidence. Please be aware that some (or all) products and services linked in this article are from our sponsors.
We adhere to strict standards of editorial integrity to help you make decisions with confidence. Please be aware this post may contain links to products from our partners. We may receive a commission for products or services you sign up for through partner links.
If you ask enough people, you'll find that many have dreamed of changing something about their appearance. Others have a health concern that a quick nip could fix, and why not? Thanks to medical and technological advancements, it's possible to make many of the body enhancements to help you achieve whatever goal you set for yourself.
In North America, cosmetic and reconstructive plastic surgery has become increasingly popular: according to the American Society of Plastic Surgeons, about 17.7 million cosmetic procedures were performed on men and women in 2018, representing a 2% increase from the previous year.
Though cosmetic and reconstructive plastic surgery may be trending, it is difficult to afford when considering the sky-high costs. If you don't have the cash upfront and urgently need to have a procedure done, cosmetic and reconstructive plastic surgery financing is an option.
In this article, we outline everything you need to know about loans for cosmetic and plastic surgery in Canada.
Best loan providers for cosmetic surgery loans in Canada
| Lender | Best for | Loan amount | Loan term | Interest rate |
| --- | --- | --- | --- | --- |
| Loans Canada | Comparing lenders | $500 to $50,000 | 3 to 60 months | 1.99%-46.99% |
| LoanConnect | Larger unsecured loans | $500 to $50,000 | 3 to 120 months | 6.99%-46.96% |
Loans Canada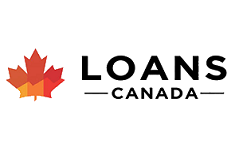 Loans Canada is the first and largest online loan search platform in Canada. Their platform uses smart technology to scour the market and find a loan that best matches your unique needs.
Fill out an online application, and in minutes, you can compare quotes and select a reputable lender that's best for you. Loans Canada also has a large network of private lenders, making it ideal for applicants with bad credit. To be eligible to apply, you must be the age of majority in your province, have proof of employment, and either be a Canadian citizen or permanent resident.
Terms range from 3 to 60 months and Lender rates vary between 1.99%–46.96% APR. Both secured and unsecured loans are offered. Access to funds is usually within 48 hours. On the downside, some lenders in their network charge origination fees and penalties for early repayment. Read our in-depth Loans Canada review.
Click here to apply or learn more by reading our complete Loans Canada review
LoanConnect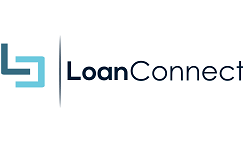 LoanConnect is a search engine for unsecured loans $500 to $50,000 The platform compares multiple lenders to find a competitive loan that suits your needs, and most of their lenders offer instant approval credit. The process includes filling out an online application, reviewing the loan options, and then applying to your chosen lender. If approved, the lender will deposit the money into your account in as little as 12 hours.
Lender rates range from 6.99%-46.96%, and payment terms are between 3 to 120 months On the plus side, LoanConnect's lenders will serve almost anyone looking for an unsecured loan – even if you have bad credit, a consumer proposal, or bankruptcies on your record.
Click here to apply or learn more by reading our complete LoanConnect review.
How do I choose the right lender for me?
There's no one-size-fits-all cosmetic surgery loan. The best lender will depend on your financial circumstances and how much you need to borrow. It's important to shop around and find a lender that meets your specific needs. Here are a few tips for choosing the right lender for you:
Read reviews. A simple online search can yield a lot of useful (and revealing!) information about a potential lender.
Get advice. Has a friend or family member had cosmetic surgery? Get their two cents on cosmetic surgery financing in Canada. Or ask your practitioner if any of their patients have had positive or negative experiences with a prospective lender. It pays to ask!
Get multiple quotes. Compare quotes from lenders and make sure you understand the fees and fine print. Are there origination fees? Are there penalties for repaying your loan early? A trustworthy lender will be transparent about their fees.
Calculate how much you can afford. Crunch the numbers to how much you can comfortably afford to pay monthly. A loan calculator can help you figure out a viable loan term, interest rate, and monthly payment that works for you.
Be wary of lenders advertising "guaranteed approval." There's no way to 100% guarantee approval and trustworthy lenders usually won't advertise such a thing. Seek out legit lenders that report to Canada's credit bureaus.
Options for financing
For most Canadians, scraping together thousands of dollars for cosmetic surgery is no small feat. It might seem impossible, but there are some ways to finance this sky-high expense without going into deep debt.
Credit Card
Depending on the provider and cost of the procedure, using your credit card could be a smart move. By charging the expense, you can get some serious cash back or maximize your rewards earnings. However, paying off the balance should be your top priority, as credit card interest can be 18% (or more!). If you can't pay the bill right away, consider transferring the balance to a credit card with 0% interest.
Personal Loan
A personal loan usually has a lower interest rate than a credit card and has a set repayment schedule over a specified time period (usually 1-5 years). There are different types of personal loans (secured or unsecured) and some lenders may have conditions on what you can use the loan for. Do your homework and shop around to score the best loan interest rate possible.
Line of Credit
A Line of Credit (LOC) is an open-ended loan whereby you can borrow a sum of money at any time, for any purpose, up to a certain limit. There are some big advantages to using a LOC: the interest rates tend to be lower than a credit card, you can tap into it whenever you need to, and there's no fixed repayment schedule – offering tons of financial flexibility. Your lender may also offer a preferred interest rate if you opt for a secured or home equity LOC.
In-House Cosmetic Surgery Loans
Some cosmetic and plastic surgery clinics offer financing programs for their patients. Just make sure to read the fine print and understand all the fees and details before signing up.
Ask For a Payment Plan
If you don't have the money upfront, ask if your practitioner can offer a payment plan. How it works: agree upon a payment schedule with your provider and give them post-dated cheques. When "payday" rolls around, just remember to have the money ready in your chequing account so you don't go into overdraft and get dinged bank fees.
Options for people with bad credit
If your credit score falls between 300 and 600, you may face hurdles to getting loans for cosmetic surgery. A low credit score is seen as a red flag by traditional lenders, who prefer to lend money to applicants with good to excellent credit scores. It's also harder to get approved if you have a history of bankruptcy, consumer proposals, or defaulting on loans. Nonetheless, there are many different ways to borrow money, and it's still possible to get loans for plastic surgery with bad credit. Here are a few helpful hints:
Consider a "Bad Credit Lender." Many reputable lenders in Canada will approve personal loans for Canadians with bad credit. Commonly known as "bad credit lenders," they consider a broader range of factors when evaluating an application and may not even check your credit score. Some will even lend money if you've been in a consumer proposal, declared bankruptcy, or defaulted on a loan in the past. The downside is that you may have to pay a higher interest rate with a bad credit lender.
Apply for a "Guarantor Loan." What this typically means is that someone you know (like a relative or friend) who has good credit agrees to co-sign on your application and promises to cover your loan payments if you default. The prospective lender won't check your credit score – instead, your guarantor/co-signer's credit rating goes under the microscope. The advantages of a co-signer/guarantor are (a) your application has an excellent chance of being approved and (b) you'll likely get a better interest rate. Plus, for every regular payment that you make on the loan, you're rebuilding your credit score. A "guarantor loan" is one of the best ways to get a loan when you have bad credit.
Repair Your Credit Score Beforehand. Before applying for loans for cosmetic surgery, get a credit card for bad credit. Using a credit card responsibly is one of the fastest ways to repair your credit score, just by making regular payments on time and keeping your credit utilization to under 30%. Ultimately, this smooth financial move will make your loan application more attractive to prospective lenders.
How to apply for a cosmetics surgery loan
What will I need?
The process of applying for a cosmetic surgery loan depends on the lender. The lenders that we've listed above are 100% online, meaning you don't need to go into an office to apply. All you need is access to a computer, smartphone, or tablet to submit your application.
Depending on the lender and your financial situation, you may need to submit documents to accompany your application, such as:
1.

Proof of identity (e.g. passport, birth certificate, driver's license)

2.

Proof of residency (e.g. driver's license)

3.

Proof of income (e.g. pay stubs or Notice of Assessments for the past two years if you're self-employed, on disability, retired, or on parental leave).

4.

Bank account information

5.

Bank statements

6.

Other documents, as required by the lender
How do I know if I'm eligible?
In terms of eligibility requirements, it depends largely on the lender, location, and type of loan. Some lenders do not operate in certain provinces or territories. Others will not work with borrowers who have bad credit. Plus, certain types of loans (e.g. secured loans or guarantor loans) have specific eligibility requirements.
But in general, you must meet the following criteria to qualify for a plastic surgery loan:
1.

Be over the age of majority in your province/territory

2.

Be a Canadian resident and have proof that you live in Canada

3.

Have a bank account

4.

Have proof of income

5.

Have a credit score and a credit history
These are the barebones for qualifying for a personal loan in Canada. You can increase the likelihood of approval if you have a credit score above 650, have few debts, and have never filed a consumer proposal or declared bankruptcy. A good credit score and access to income/assets go a long way in getting a competitive interest rate on a personal loan.
Should I apply for a cosmetic surgery loan?
It's a personal choice! A cosmetic surgery loan could be right for you if:
– You don't have enough money saved: If you lack access to large sums of money but have a solid credit rating, taking out a loan is a viable option.
– You are gainfully employed: If you have steady employment and can make regular loan repayments on time, a cosmetic surgery loan could be right for you.
– If your priority is investing: If you can get a low-interest rate on a loan, it may be better to borrow money and invest your savings in a TFSA or RRSP instead.
– You have a solid credit rating: If you have a good credit score, your chances of being approved are excellent and you'll likely find a competitive interest rate.
A cosmetic surgery loan might not be right for you if:
– You don't want to pay interest: You won't pay loads of interest if you tap into your savings instead.
– You have bad credit: If you have bad credit, you may want to postpone applying for a loan until you've improved your credit score.
– Your finances are influx: If you can't guarantee regular loan repayments or are experiencing precarious employment and/or a shaky financial foundation, a cosmetic surgery loan might not be right for you at the moment.
Popular cosmetic surgeries your loan could help cover
From scar revision and chemical peels to "nose jobs," there are endless body enhancements available through cosmetic and reconstructive plastic surgery, and a loan could help ease the financial burden. The most popular cosmetic surgeries worldwide include:
Top five surgical procedures worldwide:
Breast augmentation
Liposuction
Eyelid surgery
Abdominoplasty ("tummy tuck")
Rhinoplasty ("nose job")
Top five non-surgical procedures worldwide:
Botulinum Toxin (e.g. Botox)
Hyaluronic Acid ("fillers")
Hair Removal
Nonsurgical Fat Reduction
Photo Rejuvenation
In Canada, pricing for these procedures varies and largely depends on the practitioner's experience and credentials, as well as their location in the country. In general, expect to pay anywhere from a few thousand dollars to five-figures, depending on the procedure. Do your homework and compare pricing from multiple practitioners before committing.
FAQs
What's the difference between a secured vs. unsecured loan

+

When applying for a plastic surgery loan (or any other personal loan), you can choose between a secured and unsecured loan. A secured loan means that you use your assets (like home equity, a car, or other valuable items) as collateral to secure a loan. On the positive side, a secured loan can often lead to a lower interest rate and a larger loan amount. It's also an option available to borrowers with good and bad credit. The downside is that if you default on your loan, the lender can seize your assets. In contrast, an unsecured loan means you don't use any assets as collateral to get a loan. The big advantage is that unsecured loans typically have a faster approval process, but it's harder to obtain if you don't have good credit. You may also pay a higher interest rate.

Will my loan cover all my costs?

+

Cosmetic surgery is expensive, and the bills can add up fast. Plus, if there are any complications from the surgery, you could end up shelling out even more money. If you're opting for an expensive procedure, a lender that offers larger loans and/or longer repayment terms may be your best bet because it will give you more flexibility. Also, to get the lowest interest rate possible, focus on improving your credit score and building a solid financial foundation; or if you don't have time for that, consider a secured or guarantor loan.

Is sex reassignment surgery covered in Canada?

+

All Canadian provinces and territories cover gender-confirming surgeries (or sex reassignment surgery), but certain procedures may not be insured. For example, some provinces will not cover laser hair removal. So you may have out-of-pocket expenses for gender-confirming surgery that warrants applying for loans for cosmetic surgery.