The biggest reason is a legal restriction on the use of "market-makers" to complete trades in Canada.
If you're looking to learn how no-commission trading works for Robinhood — and for the best bets for Canadian DIY investors — then read on.
What is a market-maker? Have you ever wondered why investors can always buy or sell stocks anytime they want? It doesn't work that way with used cars or houses, or even some consumer products (as anyone who's tried to buy a PlayStation 5 knows all too well).
So why do traders never have to wait around for a buyer or seller?
The answer is market-makers. These financial organizations essentially operate as wholesale buyers and sellers, ensuring there's sufficient volume of trading so that transactions can happen reliably without issues. Because of market-makers, there's (almost) always someone to buy from a seller or sell to a buyer.
But they don't do it out of the goodness of their hearts; it's a profitable business. Market-makers earn money by way of the "spread" on their buy and sell prices — that is, they buy for slightly less than the price they set, and they sell for slightly more. The difference is their profit.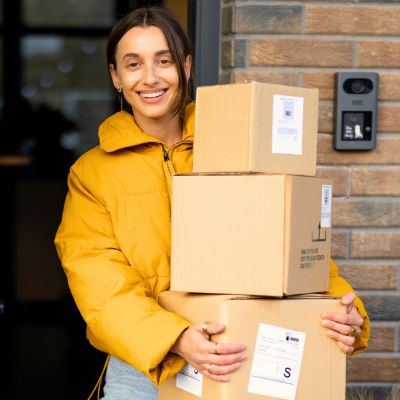 Shopping online? Let Capital One Shopping find and apply the best coupons for you. No hassle, just savings. Install now, save always.
Learn More
How does no-commission trading work? One of the big questions raised by the recent "Reddit rally" on trendy stocks like GameStop (GME) was: how did Robinhood make money if it wasn't charging commission on all those in-app trades?
According to Robinhood, the company "generates income on uninvested cash... primarily by depositing this cash in interest-bearing bank accounts."
But the other major source of Robinhood's revenue is that market-makers pay them for the right to execute customer trades. And that can turn into big money when trading is as fast and furious as it's been in 2021 so far.
Robinhood also charges fees for transferring securities from one account to another, as well as for various services. They also offer a premium subscription service called Robinhood Gold.
What's different about Canada? In Canada, the law restricts brokers from using market-makers to complete trades for a fee, which means foreign no-commission platforms such as Robinhood haven't been able to establish a foothold here.
Canadian brokers are required to complete trades themselves, directly on exchanges, for the sake of maximum transparency.
As a result, the majority of Canadian platforms still charge commissions even as their revenues slide due to an overall industry trend toward lower trading fees. That has Canadian do-it-yourself investors turning to services like Wealthsimple Trade for commission-free trades.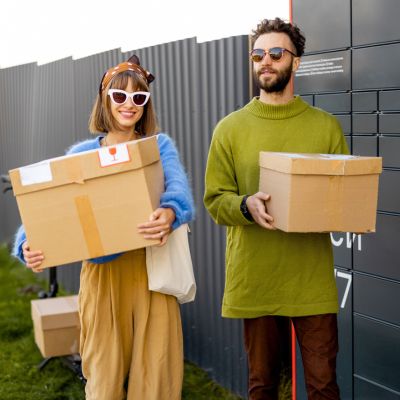 Automatically finds you the best coupons to use
Compares over 1000 merchants to give you the best price
Notifies you when your favorite items go on sale
Learn More
Canadian alternatives to Robinhood Canada's big banks all have their own self-directed trading platforms and related apps, such as BMO InvestorLine, CIBC Investor's Edge, RBC Direct Investing, Scotia iTRADE and TD Direct Investing, to name a few. But being self-directed means these companies can't legally advise you on your investing. For that there's automatic investing services called robo-advisors, which often boast low fees.
But these platforms all differ from Robinhood, as well as some other Canadian options, in that most don't offer full no-commission trading — though some come close.
Wealthsimple Trade
Wealthsimple Trade is Canada's only no-commission trading platform, but there are some differences between it and Robinhood.
Like Robinhood, Wealthsimple Trade is an investing app for trading stocks and ETFs on Canadian and U.S. exchanges. Wealthsimple doesn't charge commission on Canadian trades and doesn't require a minimum balance.
But Wealthsimple Trade doesn't allow trading of options, bonds, mutual funds. (It does allow cyptocurrency trading, though.)
And unlike Robinhood, which makes money from its trade orders, Wealthsimple's no-commission trades act as a loss leader. The platform pays for its Canadian trades with local deposits, and makes money from fees charged on the Canadian-U.S. dollar conversions necessary for the trade of U.S.-listed securities.
As Canadian versions of Robinhood go, Wealthsimple Trade is the closest to being a one-to-one alternative.
Questrade
Questrade is Canada's largest independent discount broker, and offers no-commission purchases of ETFs. Commission is charged when customers sell ETFs, however, and it's also applied to transactions involving stocks, options, mutual funds and everything else.
One potential drawback for more casual retail investors is the fact that Questrade only allows you to trade if you have at least $1,000 deposited in your account.
Qtrade Investor
Based on its features, Qtrade Investor (no relation to Questrade) is aimed more at more experienced investors, emphasizing its "prompt, knowledgeable" customer service and institutional expertise.
Qtrade Investor charges commissions on most transactions, with free, no-commission trades only offered when buying mutual funds.
Qtrade also has two different tiers, Qtrade Investor and Qtrade Investor Plus, which is available to customers who make more than 150 trades per quarter or have $500,000 in assets.
Maybe someday Canadian regulators will open the market here up to proper no-commission trading, but even now it's never been easier or more affordable to start investing on your own. You can get into the market, begin building your dream portfolio and grow your investments — all it takes is a smartphone.
Sponsored
Automatically apply coupon codes for free - it's kinda genius
Capital One Shopping's browser add-on automatically applies coupon codes as you shop online. It also alerts you whenever there's a better deal available from another retailer. It's absolutely free – plus it takes only two clicks to install.
Add the Capital One Shopping browser extension today and start earning discounts of up to 50% on the things you already buy. Your bank account will thank you