Verizon Communications (VZ) Verizon is a 2021 addition to Buffett's portfolio, and it's a pretty chunky stake. At the end of June, Berkshire owned nearly 159 million shares of the telecom giant.
The company's 4G LTE network covers 99% of the U.S. population. And while we're still in the early stages of 5G adoption, more than 230 million people are already covered by Verizon's 5G network.
Massive recurring revenue means Verizon is well positioned to pay regular dividends. Right now, Verizon has a quarterly dividend rate of US$0.64 per share, translating to an annual yield of 4.7%.
But Verizon isn't the highest yielder in the space. AT&T, for instance, yields an even juicier 7.6%.
If you're not happy with what you pay Verizon or AT&T every month, collecting dividends from those companies — even by using just spare change — might be a small way to get even.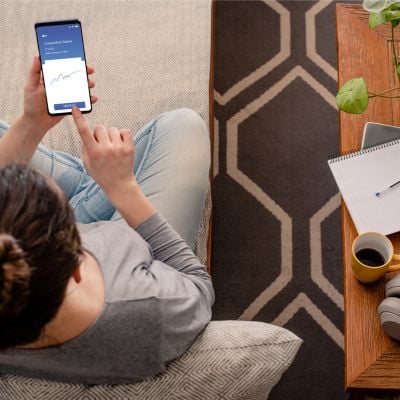 Johnson & Johnson (JNJ) When it comes to delivering recession-proof returns, few companies have done better than healthcare giant Johnson & Johnson. The stock has been trending up for decades and for good reason: Johnson & Johnson's business grows consistently through thick and thin.
Over the past 20 years, Johnson & Johnson's adjusted earnings per share has grown at a steady 8% annually. And that means shareholders can look forward to higher dividends every year.
The stock currently yields 2.6% — about twice as much as the average yield of the S&P 500.
That said, it's not the highest yielder in the healthcare sector. Merck currently yields 3.5%, Pfizer pays 3.6%, while Novartis offers an even higher 3.9% yield. If you're looking for money to invest, you might consider refinancing your mortgage and using the cash you save to fund your future.
Store Capital (STOR) Being a landlord is one of the oldest ways to earn passive income.
If you want rental income without worrying about the headaches that come with tenants, consider using real estate investment trusts (REITs) — companies that own and manage income-producing real estate.
Buffett has a sizable stake in Store Capital, a REIT with a large portfolio consisting of investments in over 2,700 properties diversified across 49 states.
The company collects rent on these properties and passes it along to shareholders in the form of dividends. The stock is currently offering a handsome 4.8% yield. Store's tenants tend to be leading national and regional companies with large revenue bases.
And because Store's portfolio is leased to 529 tenants coming from 118 different industries, the REIT can maintain its dividend even if one tenant or industry enters a downturn. That makes it an interesting pick for retirement savings vehicles like RRSPs.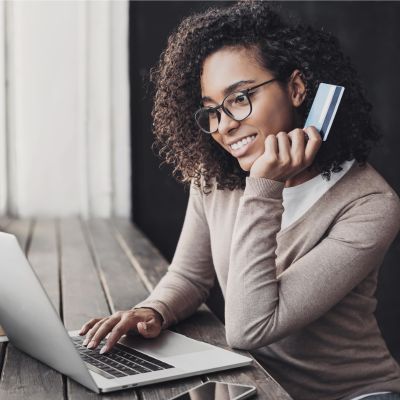 Build your own dividends
While you may not be Berkshire, dividend stocks are good picks that generate steady returns.
Even if you only have a modest investing budget, you may want to use an investing app that allows you to buy "slices" of shares of big-name stocks.
Going with a robo-advisor can also be a stress-free way to start investing.
And, those looking to take control of their investments should certainly explore online trading platforms. The best sites offer resources and tools to help investors make informed decisions as they build and manage their investment portfolios.
Sponsored
Trade Smarter, Today
With a wide variety of investment chocies, CIBC Edge makes it easy for you to trade how you want, when you want.