1. Save on prescriptions without a membership If you're a Costco member, you can kill two birds with one stone by getting your groceries and your prescriptions in one trip.
Even if you don't have a membership, you can still get your prescription filled. Your doctor will call the pharmacy, and you can pick it up when it's ready — or, if you don't want to make the trip, you can take advantage of Costco's online prescription delivery service.
Costco offers 24-hour delivery with free shipping on new prescriptions and refills in most provinces. Just register online and fill out your prescription information, and you can get your medications delivered straight to your home in three to five business days.
Unexpected vet bills don't have to break the bank
Life with pets is unpredictable, but there are ways to prepare for the unexpected.
Fetch Insurance offers coverage for treatment of accidents, illnesses, prescriptions drugs, emergency care and more.
Plus, their optional wellness plan covers things like routine vet trips, grooming and training costs, if you want to give your pet the all-star treatment while you protect your bank account.
Get A Quote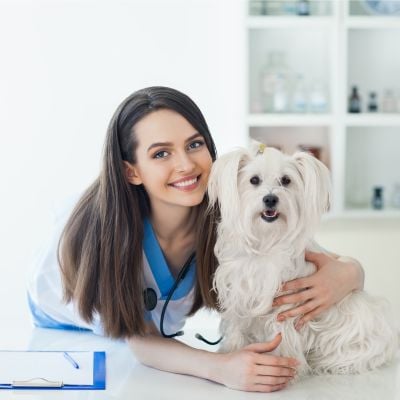 2. Decrypt the secret code on price tags Usually, shoppers only look for one thing on a price tag: a low number.
Costco price tags are different. According to sources cited by Consumer Reports, the numbers and symbols can tell you whether to grab an item quickly or walk on by.
A price ending in .97 means the item is on clearance and probably a great buy.
A price ending in "9," such as .69, .79 or .89 (but not .99) can mean a special deal from the manufacturer. They're often new products being introduced at a lower price.
A price ending in .00 or .88 means the store manager probably cut the price because it's the last batch, missing a box or missing pieces. Inspect these items carefully, since they're marked down for a reason.
An asterisk in the upper-right corner means an item won't be restocked, so you better get it now if it's something you want.
3. Dial up Costco's free tech support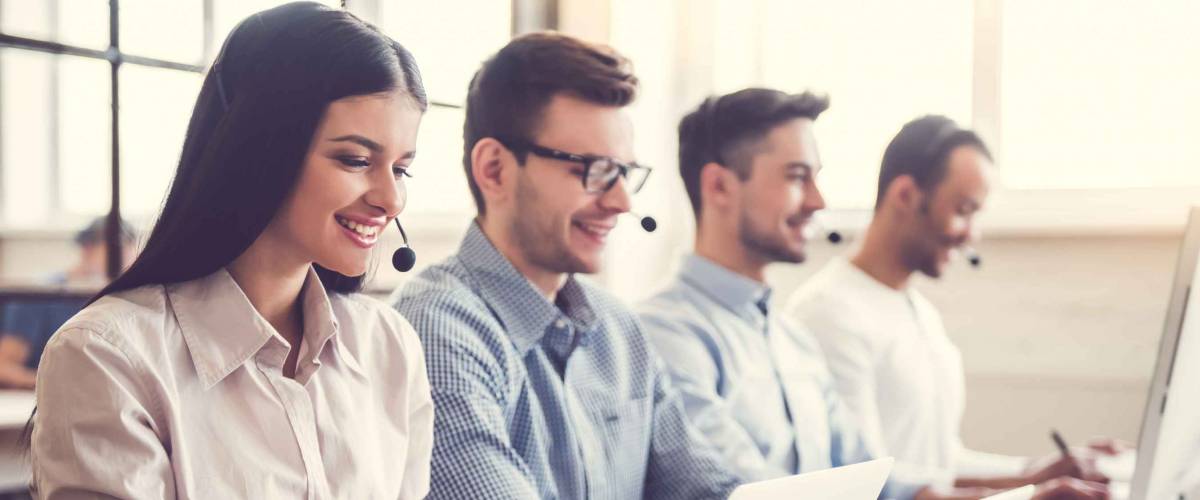 We've all been there: The TV decides to go on the fritz in the middle of a movie, or your laptop freaks out right before that big essay is due.
If you bought the device at Costco, you're in luck. Concierge Service is one more perk members get to take advantage of.
Just call the toll-free number, 1-866-231-9731, any time of day, seven days a week (excluding holidays). They'll be happy to troubleshoot or help set up products before use.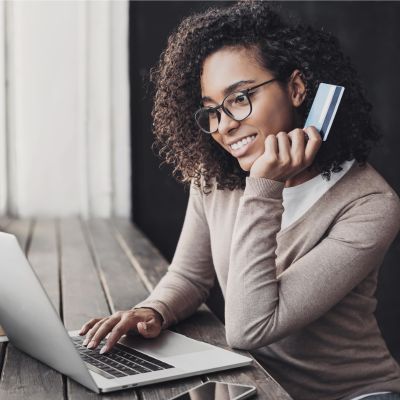 4. Get discounts to the movies When you're ready to return to the theatres, don't pay more than you have to. Costco offers two Cineplex packages that can score you big savings the next time you check out the big screen.
The Cineplex Great Escape Movie Package includes two general tickets, two regular soft drinks and one regular popcorn for $24.99, and the Cineplex Child Adventure Movie Package includes one child ticket, one small soft drink, one popcorn tray and one small treat for $10.79.
Ordinarily, the Cineplex website lists general tickets for $14.95 each and child tickets for $12.95. When you add food and drinks to the mix, you could end up paying over $50 just for two people.
Costco says its movie ticket deals aren't currently available on its store website, but you may be able to snag them at your local Costco warehouse.
5. Channel your inner professional at a Costco Business Centre The name makes it sound like you need to be a CEO to shop there, but these rare stores are open to anyone with a Costco membership.
They're geared toward companies and small-business owners, so the selection can be quite different. You might find less fresh food and clothing but more appliances, individually wrapped snacks and beverages.
The biggest advantage is that Business Centres are open earlier and usually aren't as packed. Less foot traffic also means easier parking and faster checkout times.
6. Skip the membership using gift cards Don't have a membership? If you've been given a Costco Shop Card, you can just walk right in.
Normally, you would need to enter with a Costco member to gain access. But with a Shop Card in hand, you can show up on your own.
The cards range from $50 to $2,000 in store credit that you can spend on anything in the store.
The one caveat is that only members are allowed to buy and refill the cards, so you'll still need to know someone with a membership to shop there.
7. Trust us, eat at the food court Instead of spending 10 bucks on lunch before braving the lines at Costco store, go straight inside and hit up the food court.
You can get a quarter-pound all-beef hot dog or Polish dog and a 20 oz. soda (with refill) for $1.50. Yes, a single dollar and 50 cents. That's as affordable as it gets.
On the other end of the spectrum, you can get a 16-inch pizza for as cheap as $10.99 in some locations. That's one big pie for you and your family for way less than your average pizza chain.
Of course, none of this would be worth it if the meals were skimpy or gross, but they're actually pretty darn tasty.
8. Get your eyes and ears tested on the cheap Just like Costco's pharmacy, these services are available to non-members as well.
Eye exams in Canada can cost up to $300 if you don't have coverage. You can get one at Costco for less than a third of that number.
Hearing tests are even cheaper: $0.
You're under no obligation to purchase hearing aids after the test, but if you do want them from Costco, you'll need a membership. Same goes for buying glasses after getting your prescription.
9. Get Costco to book your vacation — and print your vacation selfies Just when you thought Costco had it all, the company adds its own travel agency and photo centre into the mix.
The trained professionals at Costco Travel will help you find deals on everything from hotels to cruises to rental cars.
Then you can upload photos of you goofing off in Hawaii to the Photo Centre. The site makes it easy to use your snaps to create wall decor, greeting cards, mugs — even blankets.
10. Make liberal use of the lenient return policy Many stores make it hard to return merchandise, asking you to jump through hoops within a short time frame.
Costco, on the other hand, has one of the best return policies in the retail world.
With few exceptions — for example, electronics have a 90-day limit, and you can't return cigarettes or alcohol — you can bring back almost anything you want, whenever you want.
It may sound too good to be true, but it's the real deal.
11. No need for an exit strategy Merchandise isn't the only thing you can return hassle-free at Costco. You can get a full refund on your membership at any time.
Maybe the kids moved out and buying in bulk doesn't make sense anymore. Maybe you moved away, far from any Costo stores. Or maybe you just got fed up with the lines.
Whatever the reason, you're covered.
12. Get insured for less Costco might not be the first place you think of when looking for insurance, but this retailer is full of surprises.
Costco Services runs programs for auto and home insurance (through Inova Insurance Brokers), as well as term life insurance, health and dental insurance, travel insurance and even pet insurance (through Manulife).
These policies can be super affordable. In fact, a writer at Narcity claimed that Costco gave her a quote of $750 on auto insurance when she paid $1,100 on a policy the previous year.
Just make sure to compare quotes online before you decide to ensure you're really getting the best policy that meets your needs.
13. Buy cookies in bulk A Facebook user shared this sweet hack back in February.
Ask a staff member at the bakery counter for a box of uncooked chocolate chip cookies; you can get 120 of them for as cheap as $22.99. Bake yourself a tray when you get home and store the rest of the dough in the freezer so you can enjoy them fresh out of the oven whenever you want.
Typically, Costco sells 24-packs of (cooked) chocolate chunk cookies for around $7, depending on your location. That means you'd be paying around the same price for only 72 cookies, which won't last nearly as long around the house.
Apparently this hack works for croissants and other pastries as well, at varying costs.
If you don't feel like shopping in store, no problem. You can order a box from the Costco Business Centre website as well.
14. Split up servings and save There's no denying that you get great value for cheaper prices at Costco. But, sometimes buying in bulk can cost you — particularly if you have to chuck a bunch of produce gone bad into the garbage.
And sometimes you just don't have the space for 30 rolls of toilet paper or a four-and-a-half-pound bag of chocolate chips. Shop with a friend, then split the goods and the cost.
You'll both save when you buy for two at the big box store.
15. Get deals delivered to your door Costco is popular for a reason. If you hate fighting for a space at the parking lot and standing around in line — especially in these uncertain times — you can order your groceries online using Instacart.
You can get all sorts of items delivered to your doorstep, from fresh produce to packaged meats to personal care items.
Whatever you buy will cost a little more than it would at your local warehouse, and you'll have to pay a delivery fee. If you don't have a Costco membership, you'll have to order directly from the Instacart website and pay even more, so run the numbers to ensure you're still getting a good deal.
16. Buy fresh, then freeze It's hard to justify buying food in bulk if half just goes to waste. Luckily, plenty of fresh foods freeze really well and last up to six months.
It's not just meat that holds up well in the freezer. Many types of bread will be just fine; simply pop a bagel in the toaster when you're ready to eat. Even some produce like spinach and broccoli will keep their flavor, if not their crunch.
Of course, instead of freezing individual ingredients, you can always cook up a delicious meal, freeze that and have dinner ready to go when you need it.
17. Don't overpay for ink Ink cartridges are one of those items you never think about until you're printing an important document and the well runs dry. Then you need to make a desperate dash to an office supplies store, where you'll shell out upwards of $50 per pack.
Getting a cartridge refilled at Costco's Photo Centre starts at $8.99.
The job only takes an hour, depending on how many orders the store has, so you can drop it off before you start shopping and pick it up when you're done.
18. Don't bother with manufacturer coupons Thrifty shoppers will try to save wherever they can. Coupons are usually a safe bet.
However, Costco doesn't accept coupons from other companies — in their words, "We distribute our own offers and savings."
Instead, use the Costco app to get the best deal on products. You won't need to waste time on a Saturday morning scouring through the newspaper with a pair of scissors. Sorry if you enjoy that sort of thing.
19. Go Kirkland or go home Walking through the concrete aisles, you'll see a familiar black, white and red Kirkland Signature label on every other shelf. That's Costco's own brand.
Named after a city in Washington state where Costco used to have its headquarters, Kirkland has just about everything, from food to clothing to personal hygiene items.
Costco keeps its own prices low, but shoppers say the products are almost as good if not better than other name-brand products.
20. Don't get huffy when they check your receipt Costco is pretty unique; not many stores have a line at the exit.
It might seem odd to have an employee check your items and receipt at the door, but the company says it has two very good reasons.
The first is to maintain accuracy with "inventory control." The second is to make sure you're not being overcharged or undercharged for your items. Maybe the cashier missed an item or scanned it twice.
And yeah, they do catch the occasional thief this way.
There's plenty of debate about whether this practice is accusatory or not, but if you want to keep your membership, handing over your receipt is mandatory.
21. Ask for a price adjustment It always sucks when you buy an item at full price, only to see it go on sale a few days later.
However, if you purchased the item online and within 30 days of the price change, Costco will issue you credit for the difference. Just request a price adjustment using the online form and you'll get the refund within five to seven business days.
Bear in mind that the price adjustment policy applies only to prices listed online at Costco.ca. Costco won't do a price match with other retailers, or even its own warehouse locations. If you purchased the item in store and discover that the online price differs, however, you can talk to someone at the membership counter.
22. The gas is worth the wait If you can stand the infamously long lines, you should definitely fill up on gas before you start your weekly shop.
Some people say the membership is worth it for the cheap gas alone.
Capital One Costco Mastercard Members get to save even more. They get 2% cash back at eligible gas stations — including Costco's, of course.
23. Find brand name clothes for less Whether you're looking for comfort or style, Costco offers a range of famous brands for remarkably cheap prices.
In addition to its own Kirkland Signature apparel, Costco carries name brands like Calvin Klein and Tommy Hilfiger in the clothing section of the warehouse.
Why is it so much cheaper here? When big-name retailers decide to switch to new products, they ship their old, unsold supply to Costco to sell at marked-down prices.
24. Bring your own bags Seasoned shoppers already know this, but Costco newbies, beware: Costco doesn't provide plastic bags at checkout.
The company says the bags are wasteful and providing them would "result in higher operating costs — and, ultimately, higher product pricing."
If you're really stuck, staff will supply you with cardboard boxes, but it's easier to prepare beforehand and bring your own reusable totes.
Sponsored
Trade Smarter, Today
With a wide variety of investment chocies, CIBC Edge makes it easy for you to trade how you want, when you want.