 Where your ticket money really goes
Mangan isn't drawing Taylor Swift-sized audiences, but the Canadian musician has performed in concert venues of all shapes and sizes. He started playing in small bars and living rooms, and has performed renowned spaces like Toronto's Massey Hall and Vancouver's Orpheum.
Over the years, Mangan has seen the inner workings of the live performance business. Sometimes, the company putting on the show is also the owner of the venue. This lets them collect the rental fee, the revenue from bar sales, a cut of the ticket sales and so on. On top of this, big promoters can also tack fees onto ticket sales.
"You have a situation where the actual artist performing is earning a very, very small amount of all of the money," said Mangan.
Meanwhile, performers like Taylor Swift and Beyonce don't face the same obstacles as bands just starting out, or those with medium-sized audiences. Larger acts have an established brand that will draw massive audiences, pretty much guaranteeing a sold-out crowd.
The concert promoter alsocollects money from things like parking fees and other surcharges.
This model is paying off for big promoters. In 2022, Live Nation Entertainment, the parent company of Ticketmaster, saw revenue of $16.7 billion.
"I don't see them as evil or bad," said Mangan. Instead, he believes that these large corporations are a symptom of an industry that is in need of alternatives.
Aside from Mangan's experience, we also looked at how Ticketmaster's pricing breaks down:
Face value of ticket: The base price of the ticket determined by the client, whether it's a venue or promoter. Some venues are owned by Live Nation. Prices can be adjusted according to demand using a dynamic pricing method (increasing the price when there's higher demand, lowering when there's less demand).
Service fee: A per-ticket fee added on that Ticketmaster collects.
Order processing fee: A fee collected for printing physical tickets, server use, etc.
Delivery fee: Cost for delivering the ticket to you.
Facility charge: These are costs for using the venue.
Taxes: Generally included in the face value of the ticket.
The fact that Live Nation, which owns Ticketmaster, also owns and represents many acts and venues, means they get to collect more fees.
"I think Live Nation is starting to kind of act as an agent as well," said Mangan. "They really are just taking more and more of the pie."
When musicians account for things like venue rentals, equipment and other costs, Mangan said an artist may make as little as 20% of the total ticket sales.
'Profit is the only incentive'
Here Dan Mangan break down ticket pricing in more detail:
Watch the full interview with Side Door founders Laura Simpson and Dan Mangan.
Unexpected vet bills don't have to break the bank
Life with pets is unpredictable, but there are ways to prepare for the unexpected.
Fetch Insurance offers coverage for treatment of accidents, illnesses, prescriptions drugs, emergency care and more.
Plus, their optional wellness plan covers things like routine vet trips, grooming and training costs, if you want to give your pet the all-star treatment while you protect your bank account.
Get A Quote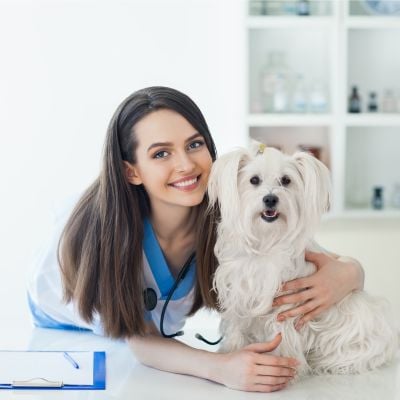 COVID-19 and inflation affecting profit
The disruption the pandemic created is still rippling through the concert-going experience. The costs to tour are becoming more prohibitive for musicians.
Simpson sees the need for musicians to receive a greater return on their investment. Otherwise, going out on tour makes little sense.
This can force artists into a position where they potentially have to give up music completely so that they can make a living.
"I think that's a real tragedy with some of the music that we're losing," said Simpson. "It's really destroying the ecosystem right now."
Even before the pandemic, musicians' were struggling, especially when performing in venues like bars.
"Often I would make way more money playing for the 30 people in a living room than I would if I played to those same 30 people in a bar," said Mangan.
The desire to create a meaningful alternative to the corporate concert led Simpson and Mangan to form Side Door in 2017.
Side Door is a web-based platform that connects artists with individuals looking to host concerts in alternative spaces. It ensures the best experience for the concert host by providing audience management tools, flexible pricing and easy revenue splitting, in addition to performance royalty management.
For Simpson, the business developed as a way to make it easy for anyone to host a concert, and for artists to have access to a more lucrative model of performing.
Mangan was excited by the opportunity to connect artists with fans, allowing them "to become stakeholders in the industry."
For art's sake
Playing shows in unconventional spaces allows artists to collect more profit from the performance.
"The artists are taking between 70 and 90% of the ticket," said Mangan, "and it's a very clear, transparent sort of friendly environment."
For Simpson and Mangan, Side Door isn't about taking down stadium concerts or arena shows.
"We need a sustainable place for all kinds of weird art to occur," said Mangan, "where people take risks, where people can experience and be exposed to things that they might not find on their algorithm."
It is often a less expensive and better experience for fans as well. Part of their business model also allows people to host performances by their favourite bands in their towns and even their living rooms.
As a fan, Side Door can help connect you with musicians who are touring or looking for venues to perform.
Not ready to host a home show? Still dying to see Beyonce? There are still ways to save money when seeing big names at stadiums.
Don't Miss
Will I ever be able to afford a house? Who should I trust with my money? Get answers to these questions and more by tuning into the new Half Banked podcast. Join our hosts weekly as they ask the big money questions that matter to young Canadians. Episode 1 is now available on all major podcast platforms including Spotify and Apple Podcasts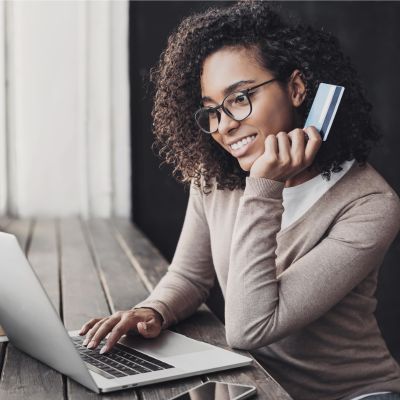 Avoid dynamic pricing: When tickets go on sale, there's generally a surge in demand. If you can hold off on buying tickets, ticket prices will often return to a much more affordable price when the surge settles down,.
Wait for new blocks of tickets: For major stadium shows, it takes planning to figure out the stage and seating arrangements. Often these aren't figured out when tickets first go on sale. Once things are finalized, venues sometimes put new blocks of tickets on sale, which you can buy without the same headaches associated with pricing surges.
Obstructed view: Some venues offer tickets that have slightly obstructed views. If you're OK with not being able to see the bassist at a concert, grabbing these tickets can sometimes save you money.
Sponsored
Trade Smarter, Today
With a wide variety of investment chocies, CIBC Edge makes it easy for you to trade how you want, when you want.