13. Find marked-down items at the warehouse The rush of getting a great deal on a previously loved item isn't restricted to garage sales. Amazon Warehouse sells items that have been opened, used or slightly damaged — sometimes at incredibly low discounts.
You can find a bunch of electronics and gadgets on this page, so if you're shopping for a gift on a budget, this could be a great place to start. Amazon will also tell you what condition each item is in to help you decide whether you're actually getting good value for the price.
If you already know what product you're looking for, just search it up on Amazon as you'd normally do and keep an eye out for "Used" offers, with Amazon Warehouse as the seller.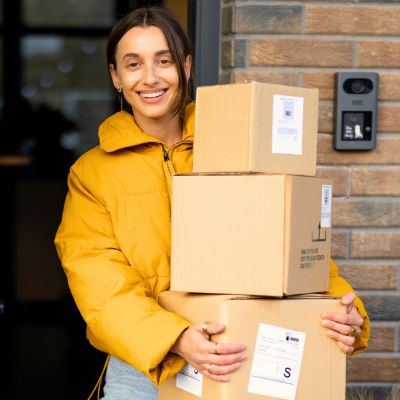 Shopping online? Let Capital One Shopping find and apply the best coupons for you. No hassle, just savings. Install now, save always.
Learn More
12. Get 'add-on' items without spending $25 "Add-on" items are small odds-and-ends, like cat toys or sticky notes, that are too cheap for Amazon to profitably ship on their own. Normally you can't buy them unless you add them to a shipment of $25 or more.
However, there are a couple sneaky hacks that will allow you to fool the system.
If you're a Prime member, you can enable free "Amazon Day" shipping to get whatever you buy over the course of each week delivered on a single day. You can include add-on items on that list, even if you don't end up spending $25 by the time your stuff ships.
Alternatively, you can reach the $25 threshold by pre-ordering an upcoming book or video game. You won't get charged for that item until the release date, but you can tack a few add-on items to your purchase that will ship right away. Then you can cancel your pre-order if you want — you monster.
11. Snag free games and loot with Prime Gaming It's not just music and movies; you can get free games with a Prime membership as well.
Prime Gaming includes a free monthly Twitch channel subscription — Amazon bought the company for almost $1 billion in 2014 — and a bunch of exclusive in-game loot, like characters and skins.
As long as you have a PC, you can download the Amazon Games App and claim free titles every single month.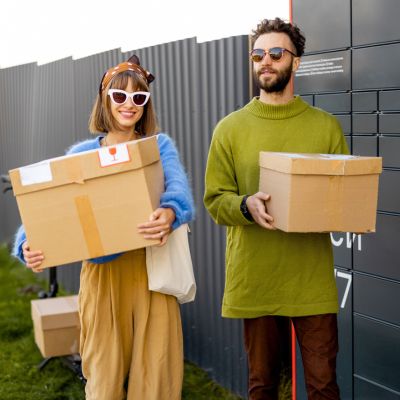 Automatically finds you the best coupons to use
Compares over 1000 merchants to give you the best price
Notifies you when your favorite items go on sale
Learn More
10. Get a six-month free trial if you're a student With tuition fees and loans dragging them down, students need all the financial help they can get.
With Amazon Prime Student, college and university kids get an extended, six-month free trial of Amazon Prime and only pay half the regular membership fee if they choose to continue their membership while they're in school.
Students get free two-day shipping on eligible items and access to thousands of movies and TV shows through Prime Video, songs through Prime Music and gaming content through Twitch Prime. They're also eligible for exclusive deals and discounts, so keep a look-out for textbooks and other college essentials.
9. Watch even more movies and shows for free Don't look down on Prime Video as a Netflix wannabe. The streaming service has some great content, and you won't need to pay extra if you already have a Prime membership.
If you run out of free Prime movies and TV shows to watch, don't worry. Amazon allows you to add on "Prime Channels" like HBO, Showtime and CBS All Access for an additional fee.
Each channel typically includes a 30-day free trial, so you can binge all four seasons of Avatar: The Last Airbender on Nickelodeon, then cancel your subscription before the trial ends if you don't feel like paying for more.
8. Two-Day Delivery is just the start Everyone knows about Amazon's Two-Day Delivery, which gets you unlimited free two-day shipping in most cities. But the online retailer offers other free delivery options with a Prime membership as well.
Shoppers in select metro areas are able to get One-Day Delivery or Same-Day Delivery, depending on what they're buying, as long as it's before the order cut-off time and meets a $25 threshold. You can check your postal code to see whether you're eligible for these options.
You can also get Release Date Delivery for certain pre-order items, like books and games, on the day they become available, as long as you order them at least two days in advance.
7. Dig deep into the digital library Prime members get access to Prime Reading — a digital library with hundreds of titles to choose from.
You can use a Kindle E-reader, Fire tablet or just download the Kindle app to your phone to check out some good reads. You can download up to 10 titles at a time and opt for Audible narration on some books if you don't feel like reading.
For bookworms who aren't satisfied with the regular service, you can try a 30-day free trial of Kindle Unlimited in order to explore over a million titles. The premium service lets you borrow books without worrying about due dates and is available for $9.99 a month if you decide to commit after the trial.
6. Give unwanted items a Second Chance If you've got some old electronics hoarded away in your closet, don't let them languish in the dark.
The e-retailer has a Second Chance Program that can help you figure out how to repair broken items or recycle them. To recycle old electronics and accessories, just fill out the online form and drop off your items at the nearest UPS location. Amazon will cover the shipping costs for you.
Though, if you'd prefer cash for your old electronics, there are a bunch of other services you can use, like eBay. And don't forget, you can also get free gift cards online just for watching videos and taking surveys.
5. Take some of the stress out of parenting New parents? Say no more.
Prime members who sign up for Amazon Family can save 20% on diapers, get a 15% baby registry discount and a free Baby Registry Welcome Gift, which includes full- and sample-size products for both parent and child.
Amazon also sends out a helpful email newsletter with parenting tips from experts, product recommendations and exclusive deals, so don't give in to the reflex and shove it into the trash.
4. Save with automatic deliveries Are you the type of person who buys everything online, including toilet paper and batteries? Long-accustomed Amazon shoppers should consider signing up for the Subscribe & Save program.
You subscribe to purchase items that you'd buy regularly and get them delivered automatically on whatever recurring date you set. You get free shipping and can save up to 15% with five or more items per delivery.
If you're concerned about overstocking on items, no problem. Amazon will send you a reminder email before each delivery with the list of items and applicable discounts, so you can skip or cancel an auto-purchase at any time.
3. Get deeper discounts at Whole Foods Yet another reason to get a Prime membership: deals on groceries.
The business world was shocked in June 2017 when Amazon said it was acquiring the Whole Foods Market chain for $13.7 billion. "They make it fun to eat healthy," Bezos said in the official announcement.
Prime members can get special deals at Whole Foods; plus, all customers get free shipping on orders over $35 when they're shipped by Amazon.
2. Shop Amazon Outlet for clearance items While Amazon Warehouse gets you discounts on opened and refurbished items, it's pretty limited to tech. Amazon Outlet, on the other hand, lets you save on all sorts of products, from gardening tools to jewelry.
Items on this digital sales rack haven't been used or opened already but include overstocked, seasonal and clearance inventory.
It's not all Christmas stockings in July, so be sure to check it out before paying full price on your next purchase.
1. Wait for Amazon Prime Day This virtual holiday usually occurs over the course of 48 hours in July in celebration of Amazon's birthday. However, COVID-19 pushed the 2020 edition all the way back to October.
On Prime Day, prices get slashed on hundreds of items across departments and even on some of Amazon's paid services, like Amazon Music.
As the name indicates, however, you will have to be a member to participate.
Sponsored
Automatically apply coupon codes for free - it's kinda genius
Capital One Shopping's browser add-on automatically applies coupon codes as you shop online. It also alerts you whenever there's a better deal available from another retailer. It's absolutely free – plus it takes only two clicks to install.
Add the Capital One Shopping browser extension today and start earning discounts of up to 50% on the things you already buy. Your bank account will thank you