Consider your accommodations
One of your most significant expenses will be your accommodations. However, if you opt to sleep outside of popular cities, you can save a fair amount – possibly hundreds of dollars per night.
Admittedly, you won't be able to walk to trendy areas if you're staying further out, but since you have access to a vehicle, it likely won't matter much.
One trick is to find a place to stay that's close to public transportation, so you can easily access the major attractions.
Alternatively, you can drive in during the day and pay for parking. Even though you'll be paying extra for parking and/or transit, it'll likely still be significantly less than what you would spend if you book a hotel downtown.
More from Money.ca
Keep in mind that the brand of accommodations you choose can also make a difference. Budget and family-friendly brands such as Super 8, SpringHill Suites, and TownePlace Suites are ideal for those looking to save.
Unexpected vet bills don't have to break the bank
Life with pets is unpredictable, but there are ways to prepare for the unexpected.
Fetch Insurance offers coverage for treatment of accidents, illnesses, prescriptions drugs, emergency care and more.
Plus, their optional wellness plan covers things like routine vet trips, grooming and training costs, if you want to give your pet the all-star treatment while you protect your bank account.
Get A Quote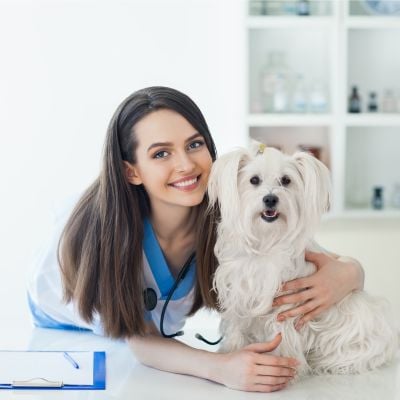 Map out your route
When road tripping, you'll want to ensure that you have a clear idea of where you're headed. Winging it can cause you to go in the wrong direction, costing you time and money to get back on course. Fortunately, it's easy to plan things these days with digital maps.
Using Google Maps is often the obvious choice since you can map things out. However, this would require you to have a mobile device with a roaming data plan, which can be costly. Of course, you could download the maps to be used offline, but then you'll be limited to what you've already saved.
One alternative is to consider any built-in features your vehicle may already have. Select GM vehicles offer Maps+, a fully embedded navigation app that provides up-to-date information such as traffic conditions, points of interest, and even parking lot locations.
It also features voice commands and directions with road hazard alerts, so you can arrive on time and safely. Maps+ requires a subscription with OnStar, but since it can be cancelled at any time, you could get it just for the length of your trip.
Save on gas where you can
If you're travelling within Canada and the U.S., you should download the GasBuddy app. It allows you to see the gas prices in real-time at different gas stations, so you can fill up wherever it's cheapest.
In addition, you can search the app's map by city, state, and postal/zip code. You can even search for a specific gas station brand. Another neat feature is the ability to estimate your cost of gas based on your car model and itinerary, so you can plan accordingly.
For those headed to the U.S., another way to save money is by paying with a credit card with no foreign transaction fees, such as the Scotiabank Passport Visa Infinite Card. With this card, you save on the 2.5% foreign exchange fee that most credit cards charge whenever you make a purchase in any currency that's not Canadian dollars.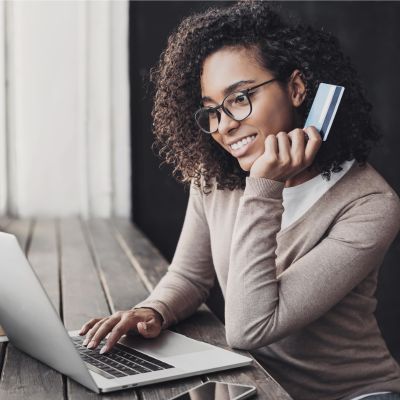 Get familiar with local laws
The rules of the road differ depending on where you're driving. In Canada, driving 10 to 20 kilometres over the speed limit in the fast lane likely won't get you pulled over. However, you can expect to see the flashing lights behind you if you're just a few miles over the speed limit in some U.S. states.
I know this from first-hand experience after being pulled over in Pennsylvania when I was going five miles over the limit. The "speed demon" in me cost me US$100.
It's also worth noting that road rules within Canada can also vary. A flashing green light in British Columbia signifies a pedestrian-activated light signal. In B.C. you should approach it with caution as it could change to yellow/red at any time.
However, in Ontario, a flashing green means you have the right of way to turn left. Not knowing the difference could result in an expensive accident.
Pass on insurance
When renting a car, one of the first questions they'll ask you is if you need insurance? While your instincts might tell you yes, you may already be covered. If you already have auto insurance for your personal vehicle, then it's highly likely that you're covered for car rentals too. Many credit cards also offer car rental insurance, as long as you charge the entire rental to your card.
You would need to decline the rental agency's insurance for your existing insurance to apply in both scenarios. If you're not sure what you're covered for, call your insurance company or credit card provider to confirm.
It's worth noting that credit card insurance policies don't typically cover third-party liability, such as a scenario where you're in an accident and the other driver sues you for personal injury. It might be worth purchasing that insurance to protect yourself, but you'll also want to research if any liability insurance is already included with your rental.
Pack some food
Meals are another major expense when travelling, but there's no reason to stop for food every time you get hungry in a car. Packing a hard cooler or cooler bag can help you save money as you can store sandwiches, snacks, and drinks.
Don't forget, many grocery stores also have prepared meals that can be a cheaper option for a bigger group. Any leftovers can be stored in your cooler.
Sponsored
Trade Smarter, Today
With a wide variety of investment chocies, CIBC Edge makes it easy for you to trade how you want, when you want.