Rent increases
The recent rental scandal experienced by the Farooq sisters is a prime example. The two sisters currently rent an apartment in mid-town Toronto for $2,500. Their landlord first informed them that he was raising rent to $3,500 per month, which is a pretty hefty raise on its own. Both sisters had concerns about the increase and wanted to change their lease. As a result, the landlord increased their monthly rent even further to a staggering $9,500 per month. That's a $7,000 increase.
"There's no way he can be serious," says Khadeja Farooq in an interview with CTV news. The sisters feel like he just wants them out of the building, and thanks to the lack of rent control rules, there's nothing to stop this from happening.
As it stands right now, "new buildings," which are categorized as buildings built after Nov. 15, 2018, are exempt from rent control. While the recommended rent increase of 2.5% applies to rentals built before this time, if you are currently a tenant in a new building, your landlord can legally charge you whatever they want.
Unexpected vet bills don't have to break the bank
Life with pets is unpredictable, but there are ways to prepare for the unexpected.
Fetch Insurance offers coverage for treatment of accidents, illnesses, prescriptions drugs, emergency care and more.
Plus, their optional wellness plan covers things like routine vet trips, grooming and training costs, if you want to give your pet the all-star treatment while you protect your bank account.
Get A Quote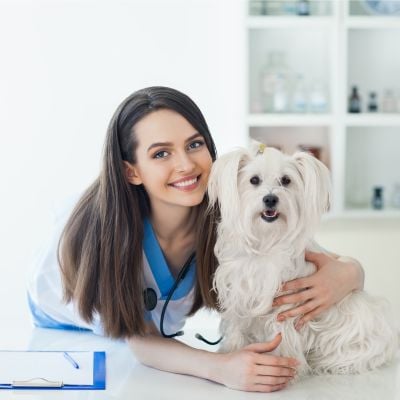 Pros and cons of rent control
The Farooq sisters' story has many Ontarians in a panic. There have been tens of thousands of new builds in Ontario every year since 2018.  This means many tenants may find themselves in a similar position. As a result, both the Liberal and NDP parties are calling on the government of Ontario to bring back rent control to better protect tenants and keep housing as affordable as possible during these difficult economic times.
Of course, there are two sides to this argument. While many argue that rent control will help tenants, there are those who point out the negative effects of rent control.
On the positive side, rent control can prevent landlords from taking advantage of market conditions. Tenants can then rest a little easier knowing what to expect in the form of rent increases which, for many, will keep housing more affordable.
However, others are quick to argue that rent control only helps existing tenants. If someone new comes in to rent, the landlord can set the price however they see fit, even with the current rent control rules in place.
Another argument is that rent control can stifle new housing developments built for rental purposes. History shows that when rent control came into place, purpose-built rental construction took a downhill turn. The fear is that this will happen again and construction companies will turn away from rental buildings, which will also have a negative impact on the market. Especially when Ontario, and Canada as a whole, is already struggling from a lack of housing supply.
Tenant rights
Regardless of your take, it's fair to say that a $7,000 per month rent increase would be unaffordable for the vast majority of Canadians.
Individuals who are looking to rent in Ontario need to be fully aware of tenant rights. This includes understanding the rules surrounding residential rent increases in Ontario.
The age of the building is something you should keep in mind when you shop around. Remember that buildings built after Nov. 15, 2018, are not subject to any rent control while older buildings have to follow government guidelines.
Sponsored
Trade Smarter, Today
With a wide variety of investment chocies, CIBC Edge makes it easy for you to trade how you want, when you want.