1. Deal with debt Collectively, the LGBTQ community reports higher levels of debt than the rest of the population, even though all Canadians have similar financial needs.
Income is the deciding factor. Trans Canadians have it especially bad, Egale says, with half of those polled in Ontario earning less than $15,000 per year.
If debt from credit cards or other high-interest loans is weighing you down, you may want to consider a consolidation loan. Rolling your balances into a single lower-interest loan can make your payments easier to manage month to month and help you pay the balance down sooner.
With that weight lifted, you can work on your other financial priorities.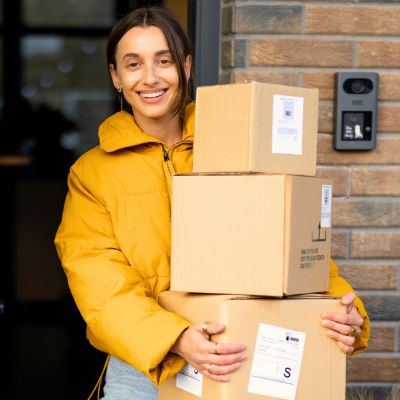 Shopping online? Let Capital One Shopping find and apply the best coupons for you. No hassle, just savings. Install now, save always.
Learn More
2. Start planning early Don't put off making deposits to a Registered Retirement Savings Plan (RRSP) just because you think you don't have enough money to make it worthwhile.
With enough time, even small amounts can grow substantially. Plus, investing a few dollars every paycheque will help you get in the habit, and you can increase your contributions when you have more money to put aside.
If you're not sure where to start, consider hiring a little professional help to put you on the right track.
3. Build your assets Now that you've got a plan for paying off old bills and you're saving for the future, you can think about your financial present.
LGBTQ individuals often lack the same kind of family support networks that others take for granted. Because many LGBTQ youth are forced to leave home after coming out, they lose access to financial support and face high rates of homelessness. Nearly one out of every three homeless youth identifies as LGBTQ, according to a 2019 report from the Canada Mortgage and Housing Corporation.
It's hard to build wealth if you need to spend years just trying to survive.
Rapidly rising prices have put homeownership out of reach of many Canadians — but if you still have a shot at some decent properties, seriously consider taking it. Homeownership not only provides a feeling of security but also acts as a valuable investment in itself. The Bank of Canada is helping to keep mortgage rates at historic lows right now, and cheap borrowing won't last forever.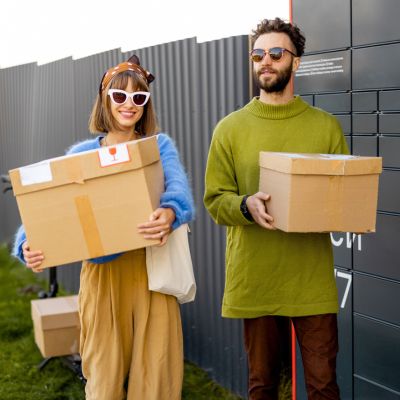 Automatically finds you the best coupons to use
Compares over 1000 merchants to give you the best price
Notifies you when your favorite items go on sale
Learn More
4. Protect your savings When it's more difficult to build wealth, you don't want to lose whatever savings you can afford to put aside.
Right now, traditional savings accounts at the big banks are offering interest rates as low as 0.01% a year — practically nothing. With inflation rising to its highest level in a decade, at 3.6%, that's not going to protect the purchasing power of your money.
With a high-yield savings account from a digital bank, you can earn up to 125 times more than your standard bank account without having to worry about common fees.
5. Set your beneficiaries up for success Whether you have children or you want to leave something for your chosen family, it's important to ensure all of your assets go to the right people.
Start by setting up a will, even if you're broke, so the government won't end up deciding who gets to keep your stuff.
And if anyone is relying on your income — like a child or a partner — you'll want to think about locking in an affordable life insurance policy. That's doubly true if you own a home, so your loved ones don't have to worry about making those monthly payments without you.
Other ways to save money or boost your budget All the preparation can seem overwhelming, but having a solid strategy in place will help you bridge the retirement gap.
And if you need more funds to give yourself a little extra cushion, you have a few options:
Earn a little back every time you spend. Once you've trimmed your budget down to the bare necessities, you can still find ways to squeeze more efficiencies out. When you're buying essentials, use an app that will offer you actual cash back — not points — every time you make a purchase at numerous big retailers.

Make a little on the side. If you've got a special talent or skill, you may be able to turn what you do for fun into something you do for funds. Transform your hobby into a profitable side hustle and earn the extra cash you need to pay your bills.

Invest with your spare change. You don't need thousands of dollars to get started investing. In fact, there's an app that will allow you to invest your digital "spare change". In no time, you'll be able to turn your pennies into a diversified portfolio.
Sponsored
Automatically apply coupon codes for free - it's kinda genius
Capital One Shopping's browser add-on automatically applies coupon codes as you shop online. It also alerts you whenever there's a better deal available from another retailer. It's absolutely free – plus it takes only two clicks to install.
Add the Capital One Shopping browser extension today and start earning discounts of up to 50% on the things you already buy. Your bank account will thank you