Getting licensed in Canada
While you don't technically need a Canadian driver's licence to buy a car in Canada, it makes it a lot easier to get a loan to purchase a vehicle.
Each province has its own licensing system, where multiple steps are required to obtain a full licence. The steps may involve a written and a driving test. Some provinces, like Ontario, require a vision test. You may be required to wear prescribed glasses or lenses while driving depending on the state of your vision.
If you have driven in your home country you may apply to have your experience transferred to your province. Generally, if you want to claim more than a year's experience, it is worth asking your embassy for a letter confirming the authenticity of your home country's licence. Provinces like Prince Edward Island require this as proof.
Once you have transferred your experience you may be able to skip some of the steps to getting a full licence. Some provinces like Saskatchewan do not require a test if you fulfill a prerequisite amount of years, but in Ontario, you will still have to take a road test.
Lastly, you will have to pay to apply for a licence. Most provinces charge $90 to over $100 dollars as payment for registration.
Unexpected vet bills don't have to break the bank
Life with pets is unpredictable, but there are ways to prepare for the unexpected.
Fetch Insurance offers coverage for treatment of accidents, illnesses, prescriptions drugs, emergency care and more.
Plus, their optional wellness plan covers things like routine vet trips, grooming and training costs, if you want to give your pet the all-star treatment while you protect your bank account.
Get A Quote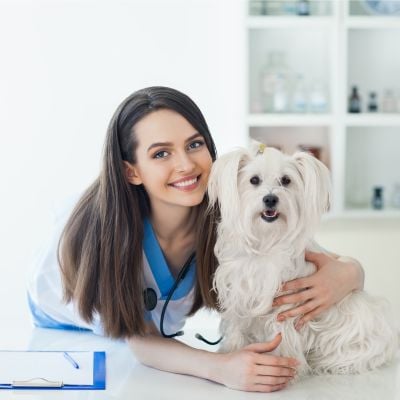 Lease vs loan
There are typically three ways to get a car in Canada:
Buy it outright
Pay for it with a loan
Lease a vehicle
Most Canadians have the option to pay for their vehicles with credit, instead of buying outright. Getting a loan or lease approval requires having a credit history and credit score, which some newcomers may need to establish first.
Newcomers may need to apply for a new credit card as well. Without one, it can be difficult to apply for a car lease or loan.
Many newcomers like Melhem and Awad apply for leases due to their cheaper payment costs and the convenience of returning their vehicle once the lease is over.
"If you lease it, the tax is less than if you own it," Awad said.
However, the vehicle is not yours and belongs to the leasing company. You may be responsible for servicing the vehicle at an approved mechanic shop periodically and there may be restrictions on the number of kilometres you can drive in a year. The Toyota Corolla that Melhem and Awad drive has a limit of 24,000 km per year.
Some companies and dealerships like Ford and Toyota offer newcomer programs for their vehicles, allowing newcomers to buy without a prior credit history. Both payment options have their pros and cons, and you should consider your circumstances before making a decision.
Car expenses you need to know
Fuel cost
In Canada, the cost of gas is on the rise. According to Statistics Canada, gas prices rose 9.2% year over year in October 2022. Cuts to oil production and the weakening of the Canadian dollar are the main factors. In the last week of November, gas prices in Ontario hit 144.8 cents per litre, meaning it will cost $86.88 to fill up a 60-litre tank.
You could also buy an electric vehicle but those tend to be more expensive than gas cars. However, that doesn't mean you can't find electric vehicles that are on the lower end of costs. Cars like the Nissan Leaf can cost around $40,000, a far cry from Teslas that go anywhere from $50,000 to over $100,000 depending on the model. There are also costs associated with charging the vehicles.
Maintenance and winter tires
It will be in your interest to service your vehicle regularly. If you decide to purchase a secondhand vehicle, be aware that there can be problems with the vehicle that can cost thousands of dollars to fix. For older models, parts can be both difficult to find and cost more than the price of the vehicle itself.
Another factor to consider is the winter season. Don't underestimate winter driving in Canada, where rain and snow on the road can freeze into thin, black ice, which can be hard to see while driving. Be sure to have a set of winter tires to minimize risk. While these tires can cost more than a thousand dollars for a full set, the price of these tires are far cheaper than the cost of an accident. Some provinces, like Quebec, also require you to have snow tires on your vehicle during the winter months, so it is best to budget for them.
Insurance
For Hend and Awad, car insurance makes up the largest expense in their household, coming to $800 a month. In Syria, the family paid their car bill annually, instead of monthly like they do in Canada.
All provinces in Canada require drivers to insure their vehicles. The two main types of insurance are liability and accident benefits/bodily injury insurance. Liability insurance covers damages to other people or property due to your vehicle. Accident benefits cover medical expenses and income loss while you recover from an accident.
Some insurance is optional but may come in handy. Collision insurance will cover the cost of repairs on your vehicle and provide a replacement if you hit another vehicle or object. Comprehensive insurance can provide coverage for other types of damage, such as vandalism.
You may also be required to register additional coverage, depending on your province. In Ontario, you are required to have coverage that includes third-party liability, accident benefits, direct compensation for property damage, and uninsured automobile protection.
While you can budget for things such as insurance, unforeseen expenses can always pop up. It is important to measure the urgency of owning a vehicle before making a decision.
Sponsored
Trade Smarter, Today
With a wide variety of investment chocies, CIBC Edge makes it easy for you to trade how you want, when you want.