1. Inflation doesn't always mean higher mortgage rates The Bank of Canada has been holding its benchmark interest rate at 0.25% since March 2020 and has committed to keeping it there until Canada sees 2% inflation for a sustained period.
But even though today's inflation is running at almost double that level, the BoC has no reason to start increasing what's called its overnight rate, which could lift variable mortgage rates.
High inflation would normally be countered with hikes in interest rates, but the BoC has suggested the inflation being seen today is just temporary. If the Bank were to overreact and raise rates while the economy is still getting its legs, that could stall Canada's economic rebound from COVID-19.
Unexpected vet bills don't have to break the bank
Life with pets is unpredictable, but there are ways to prepare for the unexpected.
Fetch Insurance offers coverage for treatment of accidents, illnesses, prescriptions drugs, emergency care and more.
Plus, their optional wellness plan covers things like routine vet trips, grooming and training costs, if you want to give your pet the all-star treatment while you protect your bank account.
Get A Quote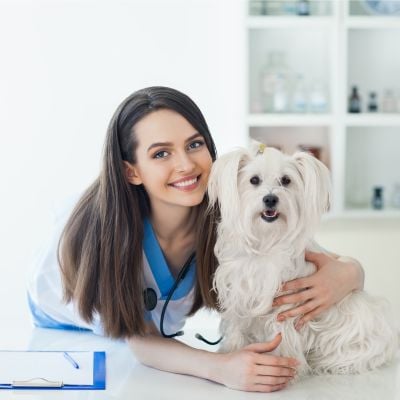 2. It's good for a homeowner's bottom line If you're like most Canadian homeowners, you have a fixed-rate mortgage. Your mortgage rate and payments will always hold steady, even during a time of rising prices.
The value of your home, on the other hand, could see a nice little inflation boost.
While you may not feel it on a daily basis, especially if you're paying more for things like furniture or renovations, inflation could work to your advantage if you're planning to sell your home or refinance your mortgage in the near future.
3. You might get a raise When prices increase quickly, some employers may feel pressured to boost wages so their employees won't leave for jobs that pay enough to cover rising expenses.
If inflation pushes up your company's costs and eats into profits, a wage hike in line with rising prices may not be automatic. But inflation also may allow your employer to increase the prices for its goods and services, so the company may have some room to offer raises — though maybe not pay hikes that measure up to inflation.
Canada is currently in the midst of a hiring boom, so it may be an opportune time to find out who's doing the hiring.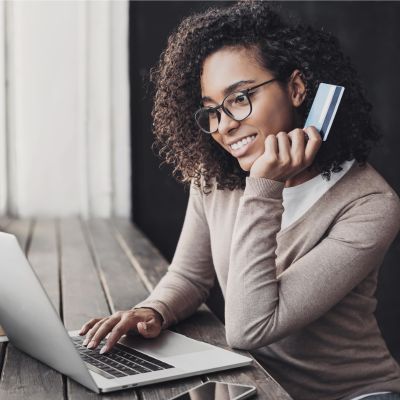 4. Inflation can aid Canada's pandemic recovery This might seem counterintuitive. Why would consumers spend more money — and help bolster the economy — when prices are rising?
Because of the fear prices might increase further. That's been known to spur both shoppers and businesses to make purchases they might otherwise put off until later.
Canada's rebound from the pandemic will rely heavily on consumer spending, so whatever nudge inflation gives consumers will be welcomed. More spending will mean more businesses get back on track. Once that occurs, hiring also should increase.
But too much panicked spending can heat up inflation even further. It's a tightrope.
5. Debt becomes cheaper It's hard to imagine where the global economy would be without borrowing — particularly now, after credit has kept so many individuals and governments afloat during the COVID crisis.
When it comes time to pay back that debt, inflation helps reduce the sting.
The same dollar amount will still be owed. But with the value of those dollars reduced, the overall impact of that outstanding debt is lessened.
You may want to check out Smarter Loans to find loans and financial services from Canada's top companies.
6. Some stocks will respond well Many stocks increase in value when inflation intensifies. But not all respond the same way.
A recent analysis from BMO Capital Markets found shares of companies in the retail, beverages, food products and software industries tend to shed value during times of escalating prices. But those operating in other sectors — like metals and mining, oil and gas, and energy equipment and services — have seen their share prices go up.
A financial adviser can help you get a full understanding of what inflation could mean for your portfolio.
Sponsored
Trade Smarter, Today
With a wide variety of investment chocies, CIBC Edge makes it easy for you to trade how you want, when you want.