Three new lifelines Even after relaxing the eligibility rules, as many as two million CERB recipients won't qualify for EI, according to estimates from the Canadian Centre for Policy Alternatives. Fortunately, the government has added three new options just for them.
All three new benefits are already accessible through the Canada Revenue Agency's My Account portal online or its phone line at 1-833-966-2099. You can apply for the new programs at any time over the next year, until Sept. 25, 2021.
It should take about three to five business days to get your first payment by direct deposit or 10 to 12 business days by mail.
Just be aware the feds have beefed up screening measures since the easygoing CERB days to ensure only those eligible will receive the cash. Some applicants could be asked for extra info, and that could add a month to your wait. If you haven't already, completing your 2019 tax return could help your application go smoothly.
Here are the new benefits for people who can't get EI. Keep in mind that all of them are taxable, and you cannot receive more than one benefit during the same period.
1. Canada Recovery Benefit
Applications for the Canada Recovery Benefit (CRB) opened on Oct. 12.
This program will help workers who are not eligible for EI or one of the other new recovery benefits. That includes people who are self-employed or earn their money through the gig economy.
"We know some Canadians are still struggling because of COVID-19. That is why today we launched the Canada Recovery Benefit, which will ensure Canadians who remain unemployed or have a reduced income due to the pandemic, qualify for financial support," said Diane Lebouthillier, minister of national revenue.
To be eligible for the CRB, you must have either stopped working due to COVID-19 or have seen your income drop by at least half. The new benefit will provide $500 weekly for up to 26 weeks and will be paid in two-week batches. It includes a 10 per cent tax withholding, meaning that people will receive payments of $900 for each two-week eligibility period.
However, if your annual net income ends up higher than $38,000, you'll have to repay the CRB at tax time at a rate of 50 cents per dollar above $38,000.
2. Canada Recovery Caregiving Benefit
The Canada Recovery Caregiving Benefit helps workers who need to stay home at least half the week to look after another person.
That can be a child under the age of 12 or a family member who would normally be in the care of a school, daycare or care home that's been forced to close.
It also covers those who need to stay home to care for a family member who is sick and needs to quarantine themselves due to COVID-19 or is at high risk of serious health implications because of the coronavirus.
The benefit provides $500 per week for up to 26 weeks ($450 after taxes withheld), and Canadians will have to reapply each week that they're eligible.
3. Canada Recovery Sickness Benefit
The Canada Recovery Sickness Benefit helps workers who are sick or must isolate at home for reasons related to COVID-19.
Those with an underlying health condition that puts them at greater risk, as identified by a medical practitioner, will also be eligible.
This benefit also pays out $500 on a weekly basis ($450 after taxes withheld), but only for a maximum of two weeks.
Unexpected vet bills don't have to break the bank
Life with pets is unpredictable, but there are ways to prepare for the unexpected.
Fetch Insurance offers coverage for treatment of accidents, illnesses, prescriptions drugs, emergency care and more.
Plus, their optional wellness plan covers things like routine vet trips, grooming and training costs, if you want to give your pet the all-star treatment while you protect your bank account.
Get A Quote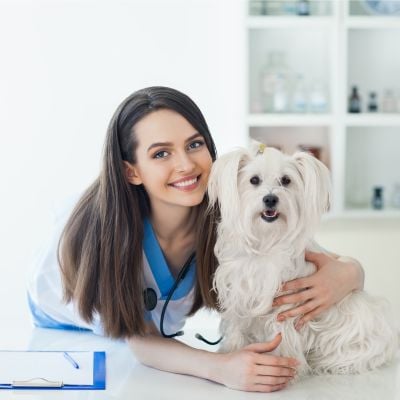 The new Employment Insurance Around half the Canadians transferring off CERB will have to switch over to EI. The government says temporary changes could open the program to 400,000 more people than usual.
Those transitioning to the new and improved program are eligible to receive at least $500 per week before taxes for 26 weeks.
Access to EI benefits is normally based on the number of hours you've worked the year prior. But with the pandemic standing in the way of Canadians accruing those working hours, the government will allow those with at least 120 hours of work to qualify. That's about 3.5 weeks of full-time work.
If you have been collecting CERB through Service Canada, you will automatically be transferred to the new program so long as you're eligible. Those receiving CERB through the Canada Revenue Agency will have to apply for EI through Service Canada.
Once you're registered, you'll have to submit biweekly reports on your work status and job hunt to keep receiving EI.
How to stretch your payments further If you're eligible for one of the new relief programs, it's vital to find ways to save money and make those $500 payments last during this uncertain time.
And if you're not eligible, you'll need to get creative and find other avenues to boost your income.
Here are a few essential strategies to get started:
Sponsored
Trade Smarter, Today
With a wide variety of investment chocies, CIBC Edge makes it easy for you to trade how you want, when you want.