Why the overnight rate matters The overnight rate, which is the interest rate Canada's financial institutions use when they lend one another money, directly influences those banks' prime rates — the rates they offer their most valued customers. When the overnight rate shifts and a bank's borrowing costs either increase or decrease, its prime rate typically follows suit.
That matters to consumers.
Prime rates have a direct impact on variable interest rates. If you're carrying any variable rate debt — a line of credit, a mortgage, certain credit cards — an increase in the overnight rate would trigger higher interest charges.
Fixed interest rates aren't affected by the overnight rate because they're determined by bond-market activity, something the Bank of Canada's been supporting by buying billions of dollars in bonds. The Bank announced on Wednesday that it will continue purchasing bonds at a pace of $2 billion per week to "keep interest rates low."
So, whether you're carrying fixed- or variable-rate debt, today's Bank of Canada decision shouldn't cost you a penny in extra interest charges.
Unexpected vet bills don't have to break the bank
Life with pets is unpredictable, but there are ways to prepare for the unexpected.
Fetch Insurance offers coverage for treatment of accidents, illnesses, prescriptions drugs, emergency care and more.
Plus, their optional wellness plan covers things like routine vet trips, grooming and training costs, if you want to give your pet the all-star treatment while you protect your bank account.
Get A Quote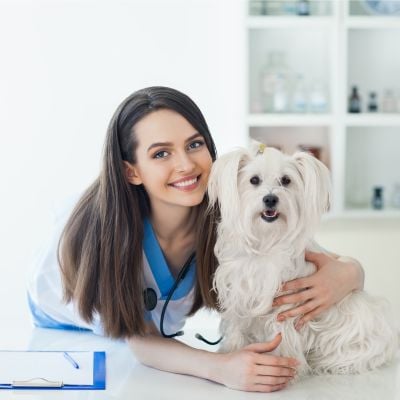 What's next for interest rates? With the Bank targeting "the second half of 2022" for its next rate hike, consumers shouldn't need to worry about higher borrowing costs for another year.
Dr. Sherry Cooper, chief economist at mortgage brokerage network Dominion Lending Centres, who previously predicted two overnight rate increases in 2022, says Canada's weak Q2 economic performance, and a potentially dramatic surge in COVID-19 cases, make projecting the Bank's moves challenging.
"[Two rate hikes] are still possible, but we won't know for sure for some time," she says. "The fourth wave is still a big risk."
Cooper adds the Bank "could raise rates sooner" if the next wave of COVID is mild enough that businesses remain open, Q3 and Q4 economic data are strong and labour markets surge, but it isn't a scenario she expects.
John Lusink, president and broker of record at Right at Home Realty, doesn't expect mortgage rates to be higher until "mid-to-late 2022." With so many Canadians squeezing into mortgages in the last 18 months, a rapid rate rise could be catastrophic for those with little room in their budgets for higher housing costs.
"Given the importance of the housing industry to the economy as a whole, I don't foresee any dramatic changes in interest rate policy happening until the new year," Lusink says.
Mortgage rates and the search for housing First-time homebuyers are right to see this rate stance as helpful in their home searches. A bottomed-out overnight rate and active bond market should keep variable and fixed mortgage rates low and steady, providing a continued boost to home shoppers' buying power.
But just because interest rates are low doesn't mean they're available to every consumer. As with everything related to your home search, you need to keep expectations in check when it comes to the mortgage rate you'll be offered by your lender.
"I would stress that low interest rates are truly only available for those borrowers who have good down payments, secure, stable and preferably long-term employment, and an excellent overall credit score," Lusink says.
If that describes you, Lusink says not to give up on your home search.
"The combination of a slightly more normalized market with lower interest rates presents first time buyers with some opportunities," he says.
If you're a first-time homebuyer, take advantage of an online mortgage brokerage that will work to find the lowest rate available to you.
Sponsored
Trade Smarter, Today
With a wide variety of investment chocies, CIBC Edge makes it easy for you to trade how you want, when you want.