What is employer life insurance and how does it work? As part of their employee benefits packages, many workplaces offer a group life insurance plan.
These plans generally provide your family with a death benefit based on a low set coverage amount. Coverage amounts typically range from $25,000 to one or two times your annual salary.
The life insurance benefit is triggered only if you pass away while still a member of the plan, and the sum is bound to fall short when your family needs support the most.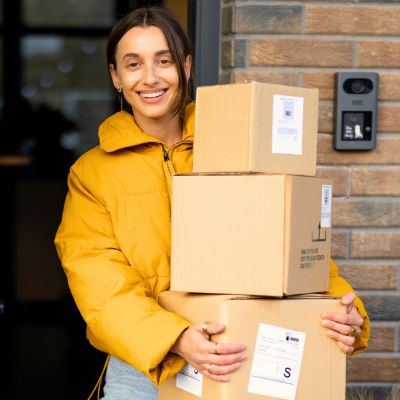 Shopping online? Let Capital One Shopping find and apply the best coupons for you. No hassle, just savings. Install now, save always.
Learn More
A closer look at group insurance plans That's not to say you shouldn't sign up for a group insurance plan when it's offered to you. There are a number of benefits to this type of insurance plan, including:
Affordability. Your plan sponsor would pay for most if not all of the costs associated with this type of plan, which makes it a pretty affordable option.

Convenience. With a limited amount of paperwork involved, signing up for these plans is easy. And usually you don't even have to think about making the payments, since they can be taken through payroll deductions.

Guaranteed enrolment. With this type of plan, you'll get to skip the medical underwriting part of the life insurance process. You'll only need to go through that process if you're rejoining the plan after declining coverage or if you're seeking additional coverage beyond the plan's scope. This is a great option for those that have pre-existing health concerns that could trigger an insurance rating with traditional underwriting.
So what about the downsides? There are a few, including:
Limited coverage. Generally, group benefit amounts won't be enough to cover your household's needs, especially if you have dependents.

Lack of control. You don't actually own the policy. Your plan sponsor or the insurance company can change the terms at any time or discontinue it without your input. And group plans aren't exactly tailored to your specific needs.

Limited portability. If you ever change jobs, there's no guarantee you can take your policy with you, and it may be quite costly if you are able to transfer ownership to yourself. Next, your new employer may not offer the same coverage as your current group plan. Additionally, once you retire, you may also lose your coverage or be forced to pay an elevated price to convert the policy to one you own outright. Lastly, if for these reasons you end up having to purchase new life insurance coverage later in life, your premium price will be higher, simply due to the fact you've gotten older.

Taxation. Depending on how your employer structures the premiums, your beneficiary may owe taxes on the payout.
Why you should get an individual life policy By all means, if you have group life insurance offered to you, take it.
But even if you have group coverage, there are many good reasons to have an individual life insurance policy as well.
About 8 out of 10 Canadians with dependents feel anxious about their financial future in the face of COVID-19, PolicyAdvisor's 2020 survey found.
If you know that a group insurance plan isn't going to cover your family's financial needs, why not ensure you have complete coverage with a policy that's flexible enough to adapt to the various stages of your life and career?
Once your policy is approved, you'll have peace of mind knowing a guaranteed, tax-free, cash benefit will go to your beneficiaries should anything happen to you during the coverage period. Unlike a one-size-fits-all group policy, individually owned coverage can be customized to your unique needs.
You can also add additional illness or disability benefits to individual policies to create a more holistic coverage plan.
Almost 63% of total life insurance policies currently in force are individually owned , according to the Canadian Life and Health Insurance Association. For most Canadians, a term life insurance policy — whether for 10, 20, 30 years or beyond. — is the best and most affordable option to see them through their working years until retirement.
So what's holding you back?
Among Canadians contemplating buying life insurance, 30% say they're put off by not being able to get it online, while 27% say it's too expensive and 23% say it's too complex, according to the PolicyAdvisor survey.
But with some support from PolicyAdvisor, you can easily clear all three of those hurdles.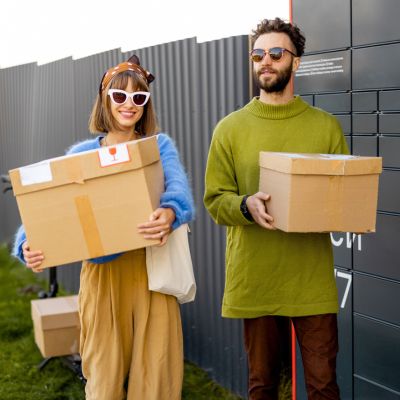 Automatically finds you the best coupons to use
Compares over 1000 merchants to give you the best price
Notifies you when your favorite items go on sale
Learn More
How PolicyAdvisor can help For a long time, locking in an affordable life insurance policy meant going through an extensive underwriting process, which starts by meeting an advisor in person.
And then there's the medical exam, complete with blood tests and uncomfortable questions.
The whole process can take up to two months and require reams of paperwork to get the coverage you need.
But with PolicyAdvisor, a digital brokerage that uses an proprietary algorithm to scan through thousands of products from more than 20 different insurers, you'll get data-based recommendations on the right policy for your needs and your budget in a matter of minutes.
If you need extra guidance, PolicyAdvisor can help. The company's AI capabilities and its close partnerships with outside carriers lend it unmatched experience and insight into the vast array of products and processes that make up Canada's life insurance industry — their advisors are ready to walk you through every step of your application and their online tools are available to use 24/7.
And with plenty of resources, information and even a life insurance calculator on its site, you'll have all the tools you need to find a policy that's a perfect fit.
Best of all, you shouldn't have to wait two months to lock in peace of mind for you and your family.
Your job is important — you depend on your employer for a livelihood. But when it comes to life insurance, you shouldn't depend on your employer alone.
Sponsored
Automatically apply coupon codes for free - it's kinda genius
Capital One Shopping's browser add-on automatically applies coupon codes as you shop online. It also alerts you whenever there's a better deal available from another retailer. It's absolutely free – plus it takes only two clicks to install.
Add the Capital One Shopping browser extension today and start earning discounts of up to 50% on the things you already buy. Your bank account will thank you