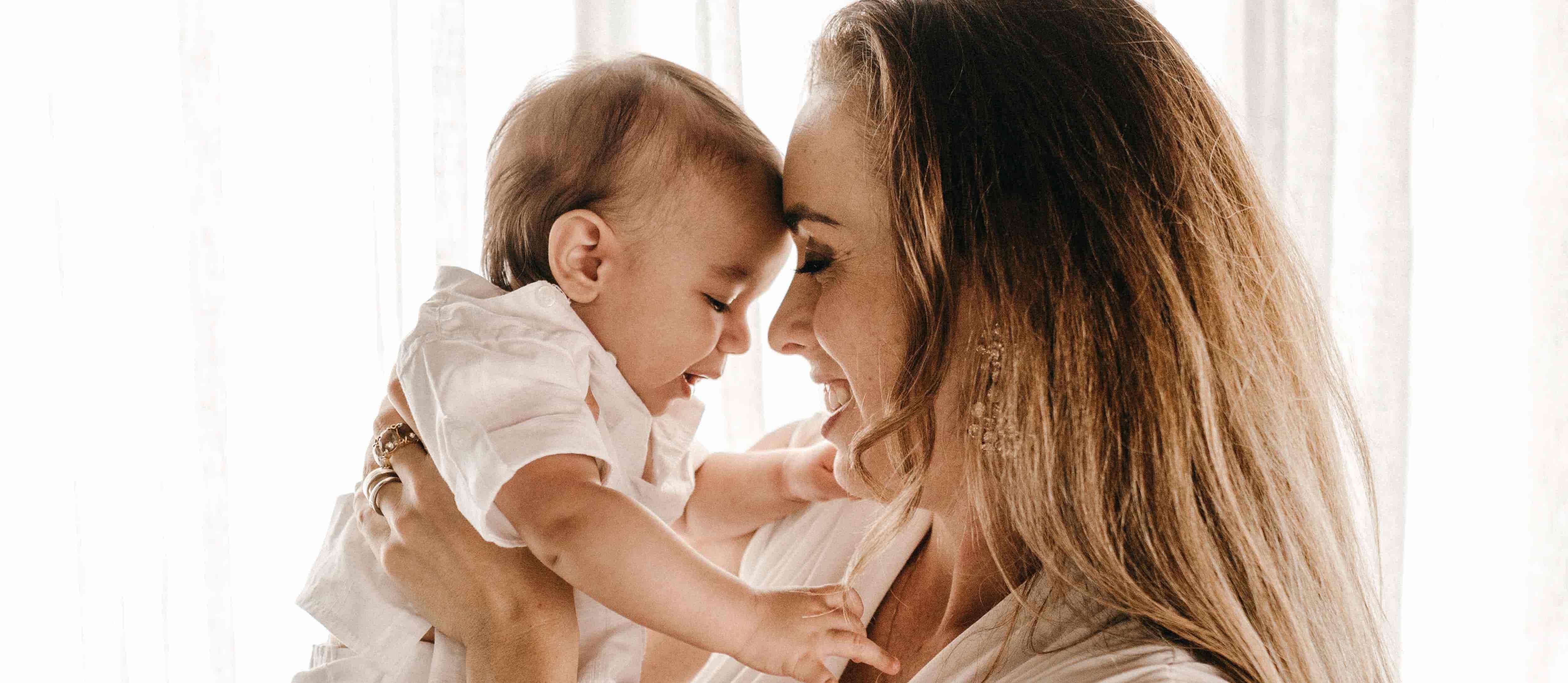 Guide to term life insurance
Jonathan Borba / Unsplash
🗓️
Updated: April 25, 2023
We adhere to strict standards of editorial integrity to help you make decisions with confidence. Please be aware that some (or all) products and services linked in this article are from our sponsors.
We adhere to strict standards of editorial integrity to help you make decisions with confidence. Please be aware this post may contain links to products from our partners. We may receive a commission for products or services you sign up for through partner links.
If a spouse, child or anyone else depends on your income for their day-to-day needs, a term life insurance policy can help protect them financially in the event of your death. This type of temporary life insurance is popular among Canadians, as it is more affordable than permanent life insurance. Here's a primer on what term life insurance is, how term life insurance works, and where to get quotes for the best term life insurance rates.
Term life insurance basics
A term life insurance policy provides coverage for an agreed-upon period, called the term. If the policy holder dies during the term, a tax-free death benefit is paid to his or her beneficiaries to use as they see fit. For example, beneficiaries can use this lump sum payment to:
Pay for living expenses
Discharge a mortgage or settle other debts
Provide child care or postsecondary education
Save for retirement
Cover funeral expenses and estate fees
The size of the death benefit is determined by the amount of coverage purchased. The larger the coverage amount, the higher the policy fees, called premiums. Premiums must be paid monthly for the entire term or the insurance company will cancel the policy.
How does term life insurance work?
Purchasers choose a term of coverage that is either a given amount of time (eg., 10, 15, 20, 25 or 30 years) or a specific age, such as 65. The monthly premiums will not increase for the duration of the term.
If the policy is non-renewable, coverage expires at the end of the term, and no death benefit will be paid out if the insured dies after that time. With a renewable policy, the insured can either let the policy lapse, or renew coverage for another term (without a medical exam)—but with a substantial increase in premium.
If the insured is in good health and can easily qualify for coverage, it may be worthwhile toward the end of the term to shop around for a new policy with lower rates, rather than renew the existing policy.
Cost of term life insurance
Term life insurance doesn't have to be expensive. In fact, there are a number of ways you can save money on your life insurance policy. Still, the amount you pay for term life insurance depends on a few different factors:
Coverage. A policy that pays a $1M death benefit will clearly cost more than a policy with $100K in coverage.
Term length. Generally, the longer the term, the higher the premium.
Age. The younger you are, the less likely you are to die during the specified term, so premiums increase with age.
Gender. Premiums are slightly lower for women than for men.
Health. One of the health issues that most affects your life insurance policy is smoking. Smokers or those with certain health conditions (a medical exam may be required before your policy takes effect) pay higher premiums than otherwise healthy non-smokers.
How to choose a term and coverage
Many factors come into play when deciding on the amount and length of life insurance coverage, as well as the term:
Annual expenses. How much money would your family or other beneficiaries need annually to maintain their current lifestyle if they no longer had your income to rely on?
Scope of needs. For how long would your loved ones require a replacement for your income? For example, if your main concern is that your spouse has enough money to pay the mortgage, but the mortgage will be paid off in 15 years, you may only need coverage for 15 years. Similarly, if you expect your children to be grown and self-supporting in 20-years' time, you may not require coverage beyond that.
Premium costs. As previously mentioned, the longer the term, the higher the premiums. However, those premiums are locked-in for the entire term. A shorter term will come with lower premiums, but at the end of that term you will either need to renew at higher rates or be healthy enough to qualify for coverage with another provider who may be able to offer you a better deal.
Health outlook. If you are at an increased risk of developing any illness, and you want coverage for an extended period of time, a longer term may be the best option in terms of cost and insurability.
Where to get the best term life insurance rates
Term life insurance quotes can be obtained directly from an insurance company, through a licensed broker or by using an online search platform. The latter provides an easy way to compare term life insurance rates from many different providers at once to ensure you get the best coverage at the lowest premiums. Many of these platforms also have free calculators and other online tools to help you determine your coverage needs.
Below are some popular online search platforms in Canada that offer term life insurance quotes from multiple insurance companies to help you get the best rate.
| Provider | Licensed broker | Online calculator/coverage advice | Licensed advisor available | Quotes provided online |
| --- | --- | --- | --- | --- |
| PolicyMe | No, life insurance provider (all provinces and territories except for Quebec, New Brunswick and Newfoundland) | Yes | by phone,email, Zoom | Yes |
| PolicyAdvisor.com | Yes (Ontario, Alberta, and Manitoba only) | Yes | by phone/email/live chat | Yes |
| InsuranceHotline.com | No (referral provided) | No | Not directly; referred to a licensed broker | Yes |
| Insurance Direct Canada | Yes | Yes | by phone/email/live chat | Yes |
PolicyMe
Quick Facts
Term life insurance
Critical illness insurance
PolicyMe is an insurance company that allows you to apply for term life and critical illness insurance entirely online in just a few minutes. The site provides users with helpful information, such as a life insurance calculator, and also offers some of the cheapest rates in Canada as well as a money-back guarantee within the first 30 days of your policy.
Click here to apply or learn more by reading our complete PolicyMe Review.
PolicyAdvisor.com
Quick Facts
Life insurance
Mortgage protection
Critical Illness
Disability
A check-up tool and coverage calculator allow users to see where they might be underinsured and what level of coverage they need. (Advice is also available from a licensed professional by phone, email or live chat.) Users who set up a free online account can view, save and compare quotes and policy details, as well as submit an application online to be confirmed by a PolicyAdvisor.com broker over the phone.
Click here to apply or learn more by reading our complete PolicyAdvisor.com review.
Issuance of coverage is subject to underwriting by the respective insurance company. The final insurance premium is established and insurance coverage offered by the insurance company only after underwriting is completed.
InsuranceHotline.com
Quick Facts
Term life insurance
Whole life insurance
Founded in 1994, InsuranceHotline.com is a free service that helps Canadians find and compare the best rates on car, home, auto and life insurance. It uses a database of more than 30 different Canadian insurance companies to determine the lowest rates for consumers, and then refers them to a licensed insurance broker or agent (who subscribes to InsuranceHotline.com) who can provide a policy at the rate quoted.
Learn more by reading our complete Insurance Hotline review.

Term life insurance
Whole life insurance
Disability insurance
Critical illness insurance
IDC is a brokerage agency with licensed agents across the country who handle life, health, travel and group insurance products from more than 35 Canadian insurance companies. Established in 2002, IDC offers free advice, product information and quotes online and by phone. After reviewing a list of top quotes, users can follow up with an agent by phone to get more information and/or purchase a policy.
Next steps
With your life insurance needs in place, it's time to start thinking about a will. If you don't already have a legal will, consider using Willful, a leading Canadian website that will help you creating a customized legal will from start to finish to ensure your wishes are respected and your family is protected. The process takes about 20 minutes, doesn't require an expensive lawyer or notary, and will only cost you $99.