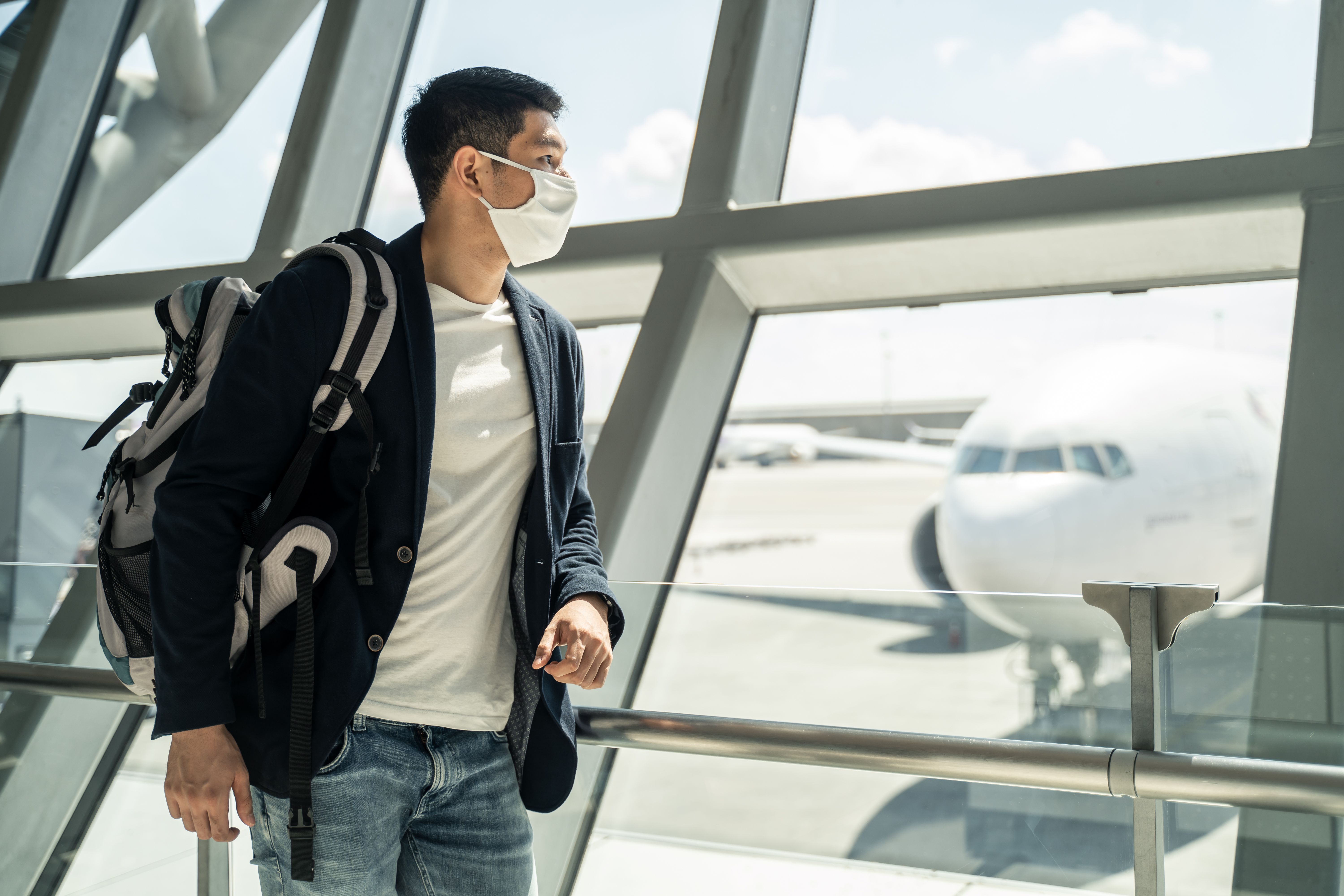 Best travel insurance plans with COVID-19 coverage
Hananeko_Studio / Shutterstock
🗓️
Updated: February 09, 2022
We adhere to strict standards of editorial integrity to help you make decisions with confidence. Please be aware that some (or all) products and services linked in this article are from our sponsors.
We adhere to strict standards of editorial integrity to help you make decisions with confidence. Please be aware this post may contain links to products from our partners. We may receive a commission for products or services you sign up for through partner links.
No one ever expects to cancel a trip or have a medical emergency away from home but if the COVID-19 pandemic has taught us anything, it's to expect the unexpected.
With second, third and even fourth doses of the vaccine rolling out around the world, many countries are re-opening their borders to non-essential travel. Canadian travellers won't soon forget the chaos of going abroad in the early days of the pandemic — but they're also eager to get back on the road, safely.
The good news is that COVID-19 insurance coverage is no longer hard to find and can protect against expenses such as medical emergencies and trip disruptions. If you're getting ready to scratch that travel itch, here's what you need to know about travel insurance plans for COVID-19.
Travel insurance 101
Travel insurance covers expenses from sudden and unforeseeable events that derail your travel plans. Since your provincial healthcare plan doesn't cover you out of province, travel insurance can give you peace of mind knowing that you're financially protected against unexpected emergencies.
It's that "unforeseeable events" piece that most worries travellers these days. After all, COVID-19 is hardly unforeseeable. Some travel insurance providers like Blue Cross and Canada Life have addressed this by adding COVID-19 as an eligible medical expense if you require emergency treatment while on your trip (provided you don't already have COVID before you travel). However, expenses such as having to cancel your flight due to testing positive, or being required to quarantine in-destination, will likely require a dedicated COVID-19 insurance plan.
Related: Best travel insurance in Canada
Understanding travel insurance terms
There are typically two components in a travel insurance plan: emergency medical insurance to cover the expenses from health-related emergencies, and trip insurance to cover disruptions to your travel itinerary. Travel insurance policy options can include:
Emergency medical insurance: Covers expenses incurred from emergency medical care after you leave home, during your trip. This includes hospitals, doctors, and treatment. Some plans will even cover repatriation and quarantine expenses.
Trip cancellation: Covers prepaid unused expenses that are either non-refundable or transferable to another date if you are unable to travel due to a covered event that occurs before you leave home.

Trip interruption: Covers prepaid unused expenses if your trip is interrupted due to a covered event that happens on or after the day you plan to leave home. This benefit can also cover unplanned accommodations, meals, and transportation to your next destination or the change fee to rebook your missed connection.

Flight delay: Covers accommodation and restaurant expenses when your flight is delayed more than a specified time, typically four hours.

Baggage loss, delay and damage: Covers the loss of, damage to, and delay of baggage used during the trip. This benefit reimburses your personal items up to the specified coverage amount.

Travel insurance comes in a few shapes and sizes. You can purchase coverage separately or as part of an all-inclusive travel insurance package. You can also buy coverage for a single trip or opt for a more cost-effective multi-trip plan if you're a frequent flyer.
What doesn't regular travel insurance cover?
Not all travel insurance is created equal, and policies always contain limitations and exclusions. You might not be eligible for coverage if you have a pre-existing medical condition or plan on taking part in high-risk activities. For example, a policy might exclude coverage if you are injured while mountain climbing, skydiving, or scuba-diving. It's critical to fully understand your policy for any limitations or exclusions before you travel. Fine print is dry but reading through can literally save you thousands in out-of-pocket expenses.
What's covered in a COVID-19 travel insurance plan?
Travel insurance providers have stepped up their game in the face of COVID-19. While in the early days of the pandemic, COVID coverage was a rarity, it's becoming more commonplace as the world adapts to a new normal, even in travel.
A COVID-19 travel insurance plan can protect you against typical emergency costs like trip cancellation and medical care, but with one important distinction: COVID-19, including variants like Omicron, won't void your insurance.
However, you should note that COVID insurance plans vary in what they consider eligible COVID-19 expenses. For example, while some COVID-19 policies offer trip cancellation and interruption coverage, those are typically only if you or your travel companions test positive; coverage is not available if you cancel due to border closures, travel advisories, or because you're concerned about high case levels in a destination.
If you get COVID-19 before you leave on your trip
Depending on your destination, you may be required to take a mandatory COVID-19 test before departure, even if you're fully vaccinated (and even if you're boosted). If you test positive, you won't be able to board. This is when trip cancellation or interruption insurance kicks in to help recoup the cost to cancel non-refundable tickets and reservations or the fees associated with rebooking your itinerary.
If you get COVID-19 during your trip
If you get infected during your trip and need treatment for a coronavirus-related medical emergency, COVID-19 travel health insurance will cover the cost of care up to a maximum dollar amount specified by the plan. However, you should confirm that any pre-existing conditions you have that could complicate a COVID infection don't void your coverage.
If you test positive for COVID-19 and need to quarantine
Returning travellers need to test negative for the coronavirus before they're permitted re-entry to Canada. If you test positive, you'll be denied boarding from your departure point and may have to isolate in a hotel or government facility. Depending on the policy, a quarantine benefit will foot the bill up to a maximum amount to cover your extended stay until you're cleared to go home.
If you're not vaccinated
Some COVID-19 travel insurance plans are available even if you are not vaccinated. However, those who are unvaccinated can expect to see a maximum benefit that's less than the coverage available to someone who is vaccinated. Be sure to read the fine print for eligibility requirements so there aren't any surprises.
Does travel insurance cover a PCR or rapid test?
Current restrictions mandate that anyone travelling to Canada (and many other countries) must provide a negative molecular polymerase chain reaction (PCR) test result within 72 hours before arrival. At upwards of $200 a pop, PCR tests aren't cheap.
Some countries only require a rapid antigen test, which are significantly cheaper, but will still cost you out-of-pocket.
Travel insurance plans will not pay for your PCR or rapid test. Insurance policies are meant to cover unforeseen expenses and don't apply to planned expenses required for travel. But there is an exception: your policy may cover the cost of a COVID-19 test if it's used in the treatment of a medical emergency.
Does a government travel advisory affect my insurance?
The Government of Canada measures the safety and security of a destination with four risk levels and publishes travel advisories for over 230 countries. They advise Canadians to:
Exercise normal security precautions (Level 1)
Exercise a high degree of caution (Level 2)

Avoid non-essential travel (Level 3)

Avoid all travel (Level 4)

On Dec. 15, 2021, the government reissued a level 3 global travel advisory instructing Canadians to avoid non-essential travel outside of Canada due the spread of the Omicron variant. There is also a level 4 advisory currently in effect for all cruise ship travel outside of Canada.
The decision to classify travel as essential is yours alone. Pay close attention to your insurance policy if you choose to travel during the pandemic with these advisories in effect. The top two risk levels, 3 and 4, can limit your coverage. Depending on the policy, you could be excluded from medical health insurance, trip cancellation, or interruption insurance if you travel despite an advisory.
Triple check with your travel insurance provider to determine how current advisories limit coverage. If you get caught abroad in an outbreak of COVID-19, you could be subject to foreign quarantine procedures or border and flight restrictions, so be prepared for the possibility of getting stuck.
Best Covid-19 travel insurance plans
Travel insurance provider/plan
COVID travel insurance coverage available
TuGo: Traveller Emergency Medical Insurance
Up to $5 million emergency medical coverage, if vaccinated; trip cancellation and/or trip interruption can be purchased separately for quarantine expenses such as accommodation, meals and other out-of-pocket expenses
Manulife: CoverMe® COVID-19 Pandemic Travel Plan
Up to $1 million COVID-19 related emergency medical coverage, if unvaccinated, or up to $5 million COVID-19 related emergency medical coverage, if vaccinated; trip interruption; quarantine expenses for accommodation and meals
Allianz Global Assistance: COVID-19 Insurance and Assistance Plan
Up to $1 million COVID-19 related emergency medical coverage; quarantine expenses for accommodation and meals
Medipac Travel Insurance: MedipacMAX
Up to $5 million COVID-19 emergency medical coverage
CAA: Emergency Medical Insurance
Up to $2.5 million emergency medical coverage, if one vaccination dose received or up to $5 million emergency medical coverage, if fully vaccinated
TuGo
Canadian-owned and operated for nearly 60 years, TuGo provides Traveller Emergency Medical Insurance coverage to vaccinated travellers regardless of travel advisory levels issued by the Canadian government. Their Worldwide and Excluding US Emergency Medical plans cover up to $5 million for emergency medical expenses, including COVID-19 medical expenses for vaccinated travellers.
If you're looking for quarantine benefits, you'll need to purchase an additional Trip Cancellation & Trip Interruption plan or Trip Interruption Only plan. With one of these plans, you'll be covered for out-of-pocket expenses up to $350 per day, to a maximum of $1,500, for expenses such as commercial accommodation, meals, internet, telephone and taxi fares.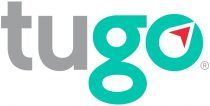 Manulife
Manulife overhauled their travel insurance after the government's latest advisory to provide coverage while the non-essential travel advisory is in effect. The new CoverMe® COVID-19 Pandemic Travel Plan provides up to $1 million for COVID-19 emergency medical expenses for unvaccinated travellers, and up to $5 million in coronavirus related medical expenses for fully vaccinated travellers. The plan also includes an additional maximum of $5 million in coverage for non-COVID-19 related medical emergencies.
The Pandemic Travel Plan includes a trip interruption benefit that will insure quarantine expenses, up to $2,800 for individuals and $5,600 for families. There is a catch, however: this policy does not provide coverage for trip cancellation.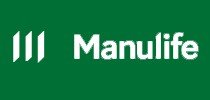 As well, the plan does not provide any COVID-19 related coverage for unvaccinated travellers on a cruise, except for children who are not yet eligible for the vaccine.
Allianz Global Assistance
Allianz offers a top-up COVID-19 insurance plan that you can add to your existing travel insurance policy with them. The plan provides up to $1 million in coverage for COVID-19 emergency medical expenses, regardless of your vaccination status.
The plan also covers quarantine expenses of $150 per day, up to $2,100, as well as $300 if you are denied boarding on your return trip home due to a positive test result. Coverage is available despite any travel advisory, including the current Level 4 advisory for cruise travel.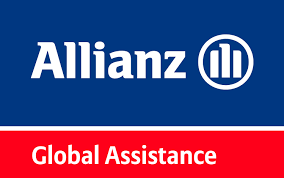 Under Allianz's regular travel insurance policies, COVID-19 related trip cancellation is only covered if you test positive in Canada before your departure. Trip interruption due to COVID-19 is only available when a Level 3 or 4 advisory is not in place.
The COVID-19 top-up cannot be purchased online, and customers must call Allianz directly if they want to add it to their existing plan.
Medipac
Medipac's MedipacMax plan provides coverage for COVID-19 — up to $5 million in emergency medical coverage even with level 3 and 4 advisories in effect — and is endorsed by the Canadian Snowbird Association and Royal Canadian Legion.
Those who have received at least one dose of a COVID-19 vaccine can enjoy a 5% discount on the policy's premium. This policy, however, only covers emergency medical treatment and is not a trip cancellation or interruption policy; expenses due to trip disruption or an extended stay are not covered.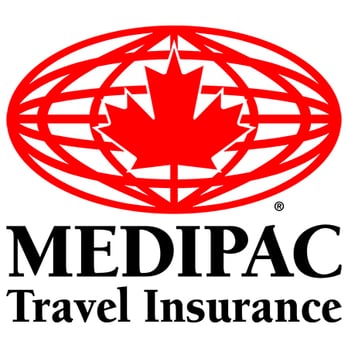 CAA
CAA offers straightforward Emergency Medical Insurance to cover medical expenses from COVID-19 related treatment. Policyholders that have been vaccinated with at least one approved Health Canada vaccination at least 14 days prior to departure are insured up to $2.5 million. That coverage increases up to $5 million if you have received two doses of the vaccination two weeks before you leave.
Note that CAA is not currently providing any coverage for cruise travel, due to the Level 4 travel advisory. As well, CAA does not provide coverage for trip disruption due to the virus while a level 3 advisory is in effect for the destination.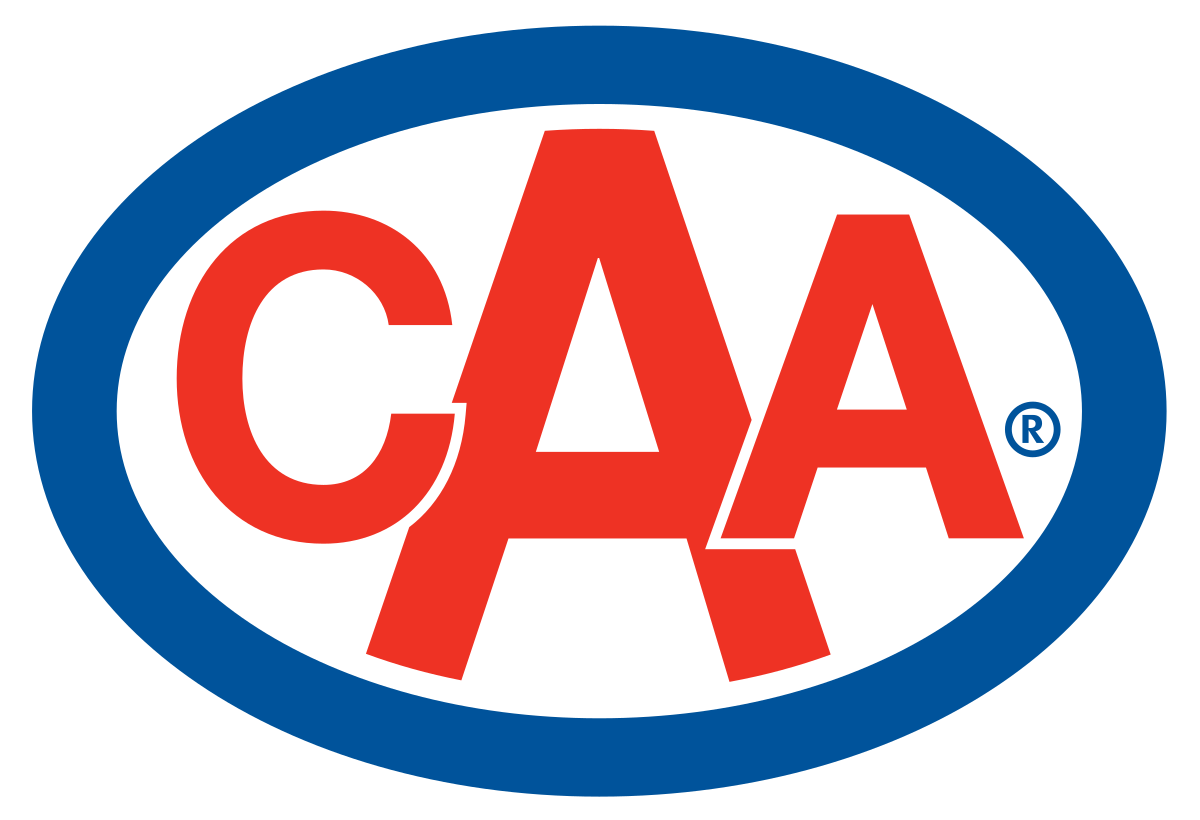 Credit cards with Covid-19 travel insurance
The best travel credit cards in Canada all come with a comprehensive suite of benefits that include perks like travel medical, trip cancellation and interruption. Credit card travel insurance typically kicks in when you charge the full price of your reservation to your travel card of choice. While that still applies, financial institutions have introduced new terms and conditions that impact the insurance coverage bundled with your credit card.
Cardholders are not eligible to claim emergency medical, trip cancellation or interruption expenses for trips booked while "Avoid non-essential travel" or "Avoid all travel" advisories are in effect for the destination or cruise. You may be eligible for coverage, however, if the trip was booked before the travel advisory was announced; in those situations, check with your provider to confirm your coverage.
TL;DR, but if you're into it, here's what Amex, TD, BMO and Scotiabank all have to say about coverage while travelling during a government advisory. Note that some cards straight up exclude damages caused by a pandemic in their certificate of insurance. Suffice it to say, you're better off looking for a dedicated travel insurance plan to cover you when you travel with advisories in effect.
Related: Best credit cards for travel insurance
Last word
COVID-19 travel insurance can protect you from the financial hit of unplanned events. Carefully consider the insurance you need to cover emergency medical treatment for severe COVID-19 symptoms, disruptions like changing border restrictions or being denied boarding, and quarantine accommodations if you test positive while abroad. Once you're confident in your coverage and comfortable with the risks, you can make an informed decision and start packing your bags.
Related articles: