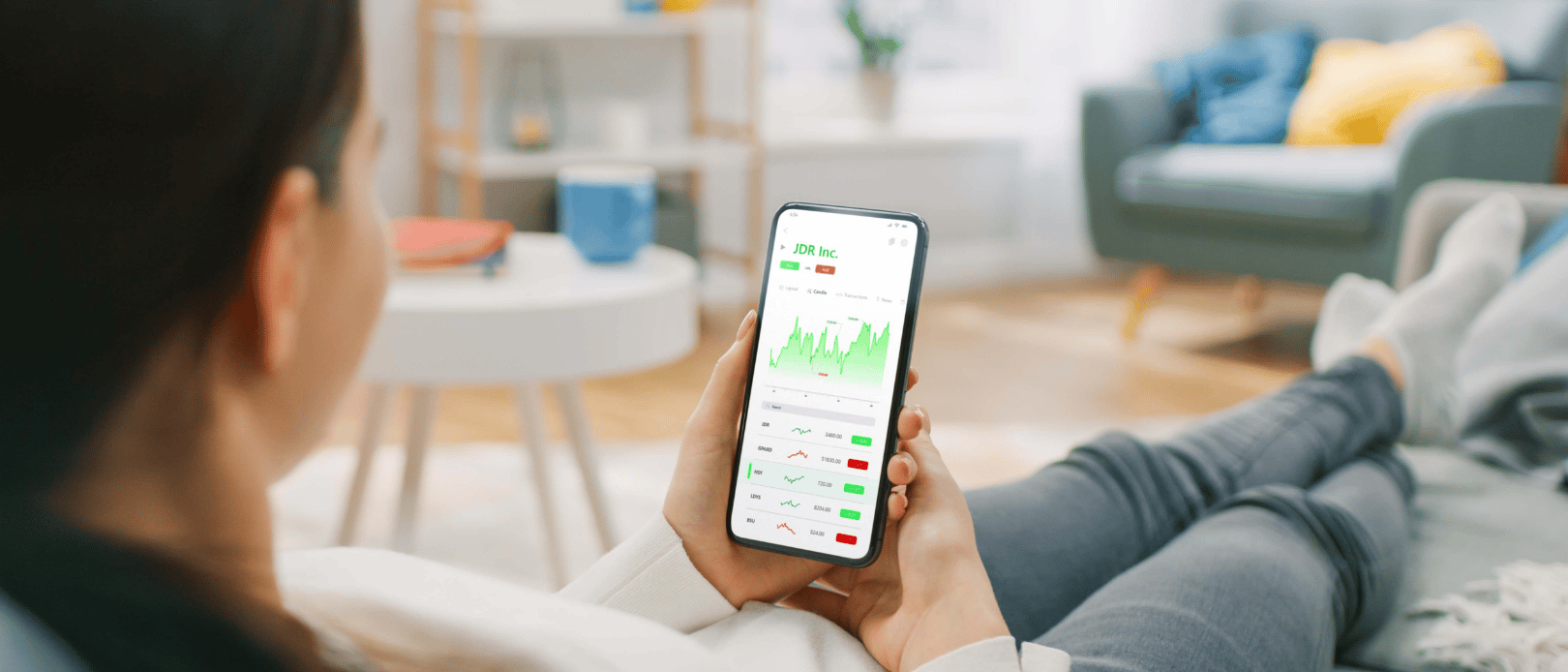 Best investment apps in Canada
Gorodenkoff / Shutterstock
🗓️
Updated: February 16, 2023
We adhere to strict standards of editorial integrity to help you make decisions with confidence. Please be aware that some (or all) products and services linked in this article are from our sponsors.
We adhere to strict standards of editorial integrity to help you make decisions with confidence. Please be aware this post may contain links to products from our partners. We may receive a commission for products or services you sign up for through partner links.
There are a variety of investment apps to serve investors of every age and income. The best app for you will depend on your needs, goals, and experience as an investor. You can choose a totally hands-off approach where your money is invested for you using a robo-advisor, or you can opt for the best platform for active day-trading. You might even find you need to use more than one app to meet your financial needs.
Wherever you are in your wealth-building journey, we have a list of the best investment apps to put your money to work in the stock market.
The best investment apps for the Canadian investor
Canadians have their pick when it comes to options for managing their finances. Here are the best investment apps for Canadian investors, no matter your financial situation.
Wealthsimple: Best for beginners

Wealthsimple is one of the most popular investment apps in the Canadian fintech space, and it's no secret why. They offer a simple and beautiful user interface that makes even the most nervous novice investors feel at ease when reviewing their portfolios.
There is no minimum to open an account, and they offer a variety of portfolios to suit every investor's personality. Plus, Wealthsimple Trade will reimburse an outgoing administrative transfer fee of up to $150 on investment account transfers valued at more than $5,000.
Wealthsimple is also ultra-transparent in how their portfolios are allocated, where your dividends are coming from, and what trades they're making on your behalf. You can see a complete history of where and how every penny has been invested simply by clicking on "Account Activity."
Open a new Wealthsimple account, fund it with a minimum of $500, and get a $25 cash bonus.
Questrade: Best for ETFs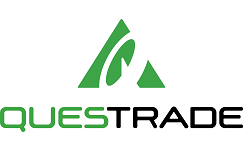 Questrade is far and away the best choice for DIY investors building their own ETF portfolio. This discount broker is a market leader for their low trading commissions on stocks, but they take it one step further by making ETFs free to buy. For new investors or those that simply don't have a lot of capital to get started in the stock market, this is a game-changer.
You can build your ETF portfolio with as little as one share at a time, with no commissions to add new ETFs to your portfolio. When it comes time to sell, however, Questrade will charge trading commissions. Even when selling ETFs, their low fee structure means you're still paying some of the lowest fees on the market. And some of Questrade's best features are free. Instant Deposit lets Visa Debit cardholders instantly transfer up to $3,500 (or up to your bank account's max daily transfer limit) into your Questrade account. That allows you to capitalize on fast-moving market opportunities that you might otherwise miss if your access to funds is delayed.
Click here to Start Investing with Questrade and get $50 in Free Trades!
Wealthsimple Trade: Best for free trades

If you're looking to actively buy and sell individual securities, Wealthsimple Trade will let you do that without any trading commissions. It costs a big fat $0 to buy or sell stocks on this platform; Wealthsimple is the only no-commission brokerage available to Canadians.
The Wealthsimple Trade platform is simple and user-friendly, making it easy to navigate. Investors already using Wealthsimple Invest or Wealthsimple Crypto will recognize the interface.
It's important to note that more detailed security data or access to precise charting tools is limited. Likewise, not all securities are available for trading on Wealthsimple Trade, which means you might not be able to find all the stocks you want to trade. As a result, more advanced investors might be frustrated with this platform's lack of functionality. Nevertheless, Wealthsimple Trade is an excellent choice for new investors or those that don't need fancy charting tools.
Get $25 and commission-free trades when you open a Wealthsimple Trade account and fund at least $150. Sign-up today to take advantage of this exclusive offer!
BMO InvestorLine adviceDirect: Best for guided investing

BMO has a long history of serving Canadian investors, and their offering just got better with BMO InvestorLine adviceDirect. If you're looking for a blended investing approach that enables the freedom of self-directed investing, plus expert advice, this is it.
BMO InvestorLine adviceDirect provides investment advice and guidance but still leaves you in charge of your trades. The service monitors your portfolio 24/7 and alerts you when things get out of balance. You'll even get personalized buy and sell recommendations based on your investor profile and risk tolerance. Finally, you can reach a financial advisor by telephone at any time to get personalized investment advice.
You'll be charged a flat fee or percent management fee for BMO InvestorLine adviceDirect based on how much you have invested. The minimum balance to get started is $10,000, and you will pay 0.75% on billable assets to a maximum of $3,750 annually. This fee includes all trading commissions up to a trading limit based on your portfolio size, after which you will be charged $7.95 per trade.
This option is great for new and experienced investors that want complete control of their investment decisions, but are also looking for the confidence that comes with expert advice.
Questwealth: Best low-fee robo-advisor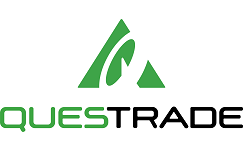 If you want an automated investing experience for the lowest fees possible, then the Questwealth Portfolios (provided by Questrade) are the most affordable option on the market. Questwealth Portfolios charge half of what competitors do at only 0.25% in management fees.
You'll select a Questwealth portfolio based on your risk tolerance, and they'll take care of the rest. The Questwealth portfolios automate the investing experience for you and handle everything from tax-loss harvesting to rebalancing to re-investing dividends.
New customers who invest with Questwealth with our exclusive link get their first $10,000 investment managed free for a year.
While the Questwealth dashboard doesn't look as pretty as competitors, the same information is there. You can readily see your portfolio allocation and performance, and view a history of dividends received and how they've been reinvested.
Why use an investment app
You'll need to use an investing platform to invest in the stock market. Investing apps offer a range of services and user experiences, so you can find one that fits your needs.
Mobile friendly
Most investment apps have both a web-based portal as well as a mobile app, meaning you can access your money anywhere online. Whether you need to make trades on the go or just want to check up on your finances, an investment app will let you do that. The stock market moves fast, and investment apps help you keep up.
Automated
One of the biggest perks to investment apps is that so many of them help automate your finances. You'll never have the headache of keeping track of things in spreadsheets, because an app will collect the data and run projections for you. Investing apps will let you automate your trades so you can put your retirement on autopilot. Financial security has never been so sweet.
Secure
Finally, the best thing about investment apps is they are secure, so you can always rest easy knowing your money is safe. Investment apps use the same security technology as the big banks, so you don't have to worry. The only risk you're taking is in the stock market.
Final thought
Investment apps bring the stock market to the palm of your hand and make it easier to invest than ever before. No matter your individual needs, there's a tool out there for everyone, so make sure you explore all the options!
FAQ
Recommended reads: