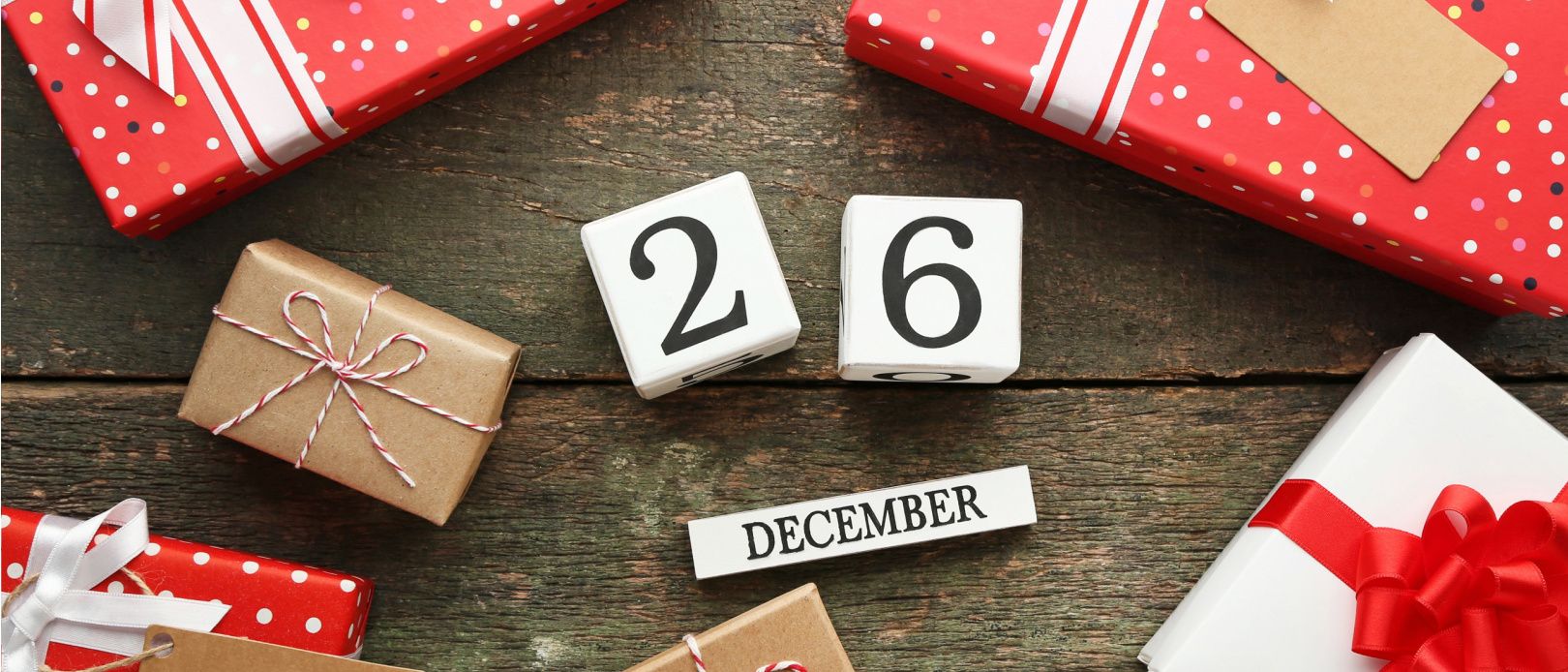 How to get the best Boxing Day deals in Canada
5 second Studio / Shutterstock
We adhere to strict standards of editorial integrity to help you make decisions with confidence. Please be aware that some (or all) products and services linked in this article are from our sponsors.
We adhere to strict standards of editorial integrity to help you make decisions with confidence. Please be aware this post may contain links to products from our partners. We may receive a commission for products or services you sign up for through partner links.
Savvy shoppers anticipate Boxing Day deals in Canada all year long but prepping for the big day doesn't need to be a full-time job. With a bit of planning and organization, you can avoid the stresses and pitfalls of the season while availing yourself of some of the Boxing Day best deals of the year. Read on for our top tips on how to plan for Boxing day shopping and cash in on this year's Boxing Day sales in Canada.
1. Make a budget
I know, I can almost hear you groaning; but a budget is necessary for making solid financial decisions. Even if you're not strapped for cash, establishing exactly what you can afford to spend before you hit the sales is a smart move because retailers invest a massive amount of moolah into convincing you to buy stuff. Armed with a realistic budget that you can consult, you'll be that much further ahead when weighing whether to take the plunge on a purchase.
If budgeting doesn't come easy (and let's be real: why would it?), consider getting some help. There are budgeting apps that you can download onto your phone, such as YNAB – an app to track your spending and promote good spending habits, even long after the Boxing Day sales are over. Armed with an app, it makes tracking your spending during Boxing Day sales a heck of a lot easier.
KOHO Prepaid Mastercard® (KOHO Easy)
If you're worried about overspending, you may even want to consider getting a prepaid credit card, like KOHO Prepaid Mastercard®. It's a free pre-paid, reloadable card and integrated app that lets you earn cash back on your purchases. The big difference is that, unlike a credit card, it's your money – you're not using credit. So it forces you to be more mindful with your spending and save more money.
READ MORE: The Best Budgeting Apps in Canada
2. Get a rewards or cash back credit card
If you plan to spend some money on a Boxing Day sale, why not make those purchases work for you? There are two main types of rewards—cash back and points—and your goal will determine which is the best option for you.
If you're looking to spend cut your spending to the barebones, a cashback card might be the way to go. For every dollar charged onto the card, you'll get a percentage back on your purchases in cash.
Otherwise, if you're hoping to earn on merchandise including gift cards or travel rewards, there are excellent products to get you there faster—and many of these cards offer very healthy sign-up offers for new cardholders. For instance, if you're looking to buy discount vacation packages, consider getting a travel rewards credit card that will reward that purchase.
If you're an avid Aeroplan collector, you may want to sign up for one of the best Aeroplan credit cards and take advantage of the hefty welcome offers (which can be used for merchandise, gift cards, and other non-travel purchases).
READ MORE: The Best Cash Back Credit Cards in Canada
3. Start shopping online
Before the actual Boxing Day sale begins, you should be prepared with your budget and a list of the items you actually need. The best way to build this list is by doing your research online at least a week in advance. Get a sense of your wish list items' regular prices, compare features, and decide on your top priorities. Next, sign up for the newsletters and social media accounts of your favourite brands. This is where you'll get advance (and possibly exclusive!) access to deep discounts and promotional offers.
4. Avoid foreign transaction fees
If you plan to make online purchases overseas, make sure you have a no foreign transaction fee credit card in your wallet. Most Canadian credit card companies will ding you a 2.5% to 3% fee for purchases made outside the country. So these cards could save you a bundle on cross-border purchases.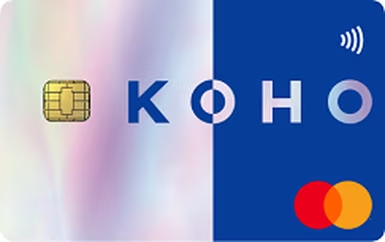 KOHO Extra comes with the benefit of no foreign transaction fees and cash back on all purchases. Earn up to 6% extra cash back when shop with partnered merchants. Earn 2% cash back on the transportation, groceries, and eating and drinking; 0.5% on everything else.
READ MORE: The Best No Foreign Transaction Fee Credit Cards in Canada
5. Get paid to shop
Once you've got your cash back or reward credit card in your pocket you're set, right? Wrong! Make sure your phone has Ampli – an app that allows you to earn cash back simply by shopping at participating retailers.
It's easy: download the app (Android and iOS versions are available), link your debit and credit cards, and spend away! You'll automatically earn a percentage back when you make an eligible purchase at select retailers (think: Rexall, Hudson's Bay, HelloFresh, Well.ca, Fairmont Hotels, DoorDash, and more). Best of all, you can "double-dip" — meaning you can rewards and points from other loyalty programs that you already participate in. A couple of minutes spent signing up can have a big payoff.
6. Search for Doxing Day coupons, codes, and promotions
Boxing Day sale flyers and newsletters are helpful, but this is no time to rest on your laurels and rely on brands to do the heavy lifting. You may have to do some digging to find the best Boxing Day deals in Canada, starting online. Use your search engine to find coupons, promo codes, and exclusive offers—or have your browser do it for you. The Honey Extension for the Chrome browser automatically scans items in your online shopping cart and applies existing coupon codes to your purchase. Some brands offer exclusive mobile-only discounts, so take a trip to their sites (and don't forget social!) using your phone. It's a great way to score amazing deals!
7. In-store shopping hacks
The internet has changed a lot of things, especially how Canadians shop. If you end up "kicking it old school" and shopping in-store during Boxing Day sales, there are a few things you can do to keep your cool:
Map out your route in advance. With all the lineups, crowds, and traffic, shopping on Boxing Day can feel as exhausting as training for the Olympics. Using technology to your advantage and planning out your shopping day will help you get ahead of the game. For instance, some major shopping centres offer virtual parking support and online mall maps that you can access on your phone.
Look for mall premium services. Some major malls offer special services to enhance your shopping experience – often free of cost! For instance, some shopping centres offer parking valets or allow you to reserve your parking space in advance. Guest services may even make a restaurant reservation for you or hold your bags while you shop. All you can do is ask!
Revisit your prioritized wish list. Add in as much detail including brand names, specifications, or (crucially, in the case of clothing purchases) colour and size. The less time you spend in line for the fitting room, the better.
Look after yourself! Do a little self-care before, during, and after. Boxing Day sales in Canada can rattle even the most dedicated shopper, so make sure you leave the house with a full belly, have water and snacks on hand while you shop, and plan for a relaxed evening when you get home. A hot bath, refreshing drink, or your favourite Netflix series can be a welcome respite from an intense day.
Last word
Boxing Day sales in Canada offer a once-in-a-year opportunity to save big on everything from new clothes to your next vacation to the latest electronics. With a bit of planning, and the help of a few well-chosen credit cards, apps, and websites, you can not only enjoy deep discounts but also actually earn on your purchases. You'll be thankful for your organization and effort when your cash rebate or bundle of points rolls in. And don't forget to use these Boxing week sale hacks at other times: the same rules apply for Black Friday and Cyber Monday!
Happy shopping!